Among the more complimentary of terms that can be used to describe almost anything is to call it a "one of a kind" item.  In the most praiseworthy manner, this term describes the unique qualities and characteristics of custom jewelry, luxury engagement rings and custom wedding bands crafted by Krikawa.  This custom designer has a knack for developing one of a kind designs that satisfy customers worldwide.  They do this using virtually countless options in terms of precious metals and stones, color, the application of their experience with design and an innate quality which helps assimilate the ideas and creativity of their customers.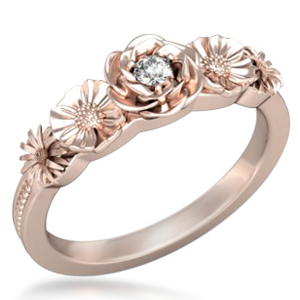 The process they use to design custom wedding bands or engagement rings is extremely simple yet effective.  From the onset, the craftsmen and designers accommodate customer ideas originating from magazines, pictures catalogues or other sources and make helpful suggestions that will culminate in the production of a wonderful, unique custom ring.
The many awards Krikawa has garnished over the years speaks to their constant desire to improve.  This applies not only to their design work but equally to their customer service, sales, and management teams. All of them put the customer first.  Each individual is dedicated to the fulfillment of a dream and how best to arrive at a finished product that makes the exact statement the customer is seeking.
[Photo courtesy of WDnetStudio/pixabay.com]
Beyond any doubt the people, process, materials, and workmanship that the Krikawa brand represents are one of a kind.  Design, and creativity add a share point with customers leading to the creation of the ideal, unique piece representative of an equally unique relationship.  If you are looking for a "one of a kind "custom engagement ring or custom wedding band why not come to Krikawa; a one of a kind custom jewelry designer.