Are you in search of an affordable auto loan from a reputable lender? If you answered yes, now is the time to start searching for auto loans online. In today's modern world, consumers can find the best deals in the shortest period of time when comparing loan products online. If you are not familiar with the benefits of shopping for auto loans online, here are just some of the many benefits that you should keep in mind.
Find a Lower Price Because of the Decreased Overhead Costs
Traditional lenders have brick and mortar locations which must be staffed during business hours. The cost of running a traditional lending institution is much higher than the cost of running an online company. When you choose a reputable online lender, the lender will pass the savings down to you because they do not have to worry about all of the overhead costs that a conventional lender must cover. If your goal is to find the best pricing, the most competitive interest rates, and the lowest fees, you can accomplish this much easier online.
Convenience At Its Best
You should never be forced to take time off of work or rearrange your schedule just to apply for a loan or sign documents. If you are looking for the most convenient way to find a loan, apply for a loan, or sign your loan contract, look for an online lender who offers an easy application process, online submission forms, and extensive hours of operation. You can access the Internet wherever you have a computer, an Internet connection, or even a mobile device. This means that you can apply for your loan in the comforts of your own home or in the office when you have spare time.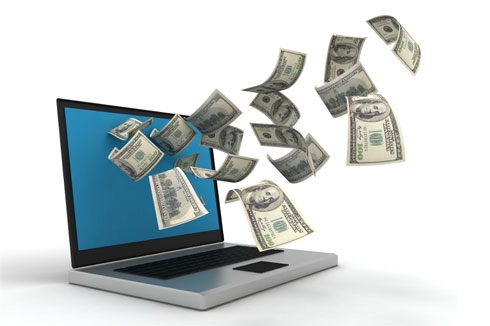 [Image not Mine]
Comparing Lenders Based on Unbiased Reviews
The Internet is filled with valuable information that you can use to your advantage. While all lenders claim they are the best in the industry, not all lenders are created equal. Some lenders are known for bad customer service, others are known for hiding terms in the fine print. Check lender reviews online and look for complaints that are consistent. If you notice a trend of bad reviews, you can easily cross the lender off of your list and select a more reputable and respected lender.
If you are in the process of buying a new or used automobile, be resourceful and find your auto loan online. Not only can you save money for the next 3 to 6 years, you can also save time and give yourself access to hundreds of different lenders that you may have never had access to if you were applying the traditional way.