If you have ever felt like you needed to get away from the house to spend some time alone, then a spa might be an option. There are some health benefits to keep in mind before you choose a spa to visit.
One of the most common reasons people enjoy going to a spa is to de-stress. The relaxing sounds that are heard as well as the services that are offered can help you forget about the stresses in life that you might have like finances or work. While you are at the spa, you can sit in a hot tub or get a massage.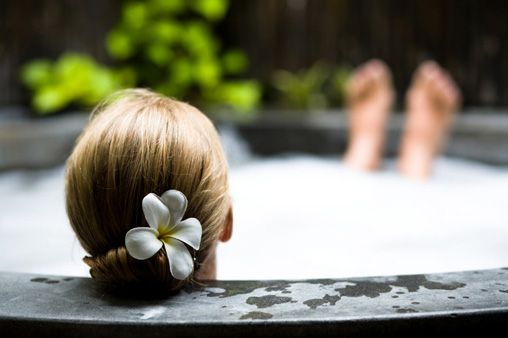 [Image source: spaseeker.com]
A massage service at a spa can help remove any tension that you have in the body. This is a benefit for those who sit or stand for long periods of time and get cramps in various areas of the body like the neck or back. Hot stones are sometimes used on the back to relieve tension and pain. Other services offered by a spa include facials, foot rubs and manicures.
When you visit a spa, you will soon see that there are several benefits of the trip. You can leave feeling like you have left the world behind you, and you can start to build the confidence back in your life. When you click through services that are offered at a spa, you can see the details that are given to each customer.