There's a big difference between loving shopping and forming a dangerous addiction to compulsive buying. It's all about control – and reports suggest that between 2 and 5 percent of Americans lack that control and can't stop spending on shopping. That's just the reported figures, too – I would wager that if you scratch a little further into the minds of the average American that you might find that figure to be even higher.
While the Internet has made it easy to find what we are looking for, it also means we have a lot more temptation to deal with. In days gone by, we would have to walk past a shop window or see an advertisement somewhere to get sucked into the ' I want this now' process. Now, though, all we need to do is fire up our computer and access the Internet, and we are constantly bombarded with targeted ads that compel us to buy more than we might be able to afford.
[Photo courtesy of  Snapwire/pexels.com]
And it's a major issue – make no mistake about it. Shopping addiction can lead to debt, relationship troubles, and is often related to health issues like depression. With this in mind, I thought it would be a good opportunity to reveal ten of the signs that you might need to curb your spending problems, and that you might have a dangerous addiction. Let's get started with some of the most obvious pointers you need to watch out for.
The sneaky buyer
We all make the occasional 'naughty' purchase that we know we can't afford and try to hide from our loved ones. But, as long as you are only doing this occasionally – once or twice a year – it's forgivable. Where it becomes a big issue is when you are making sneaky buys on a regular basis. You might be purposefully arranging delivery times when you know there is no one else around. You could be sneaking them into your home, wardrobe, or onto your bookshelf on the sly, hoping that nobody will notice. You could even be hiding away receipts and boxes, or going to great lengths to remove the evidence of a shopping binge. If this sounds familiar, you have a problem, and the sooner you seek out help for your shopping addiction, the better.
The secret shopper
Are you honest with your loved ones about where you are going? We all do this to an extent – at Christmas time or for a family member's birthday, for example. But if you are lying or being dishonest about where you are going when buying for yourself, it's a sure sign that you are embarrassed about your activities. The simple truth is that if you aren't open and honest about your shopping habits, you are trying to hide something – from your family, and maybe even from yourself. You are looking for lack of interference, perhaps even subconsciously. And, you are developing a problem that could cause you a lot of heartaches soon. Again, speak to a shopping addiction service sooner rather than later – and come clean to your family. They will be able to give you the support you need to approach your addiction.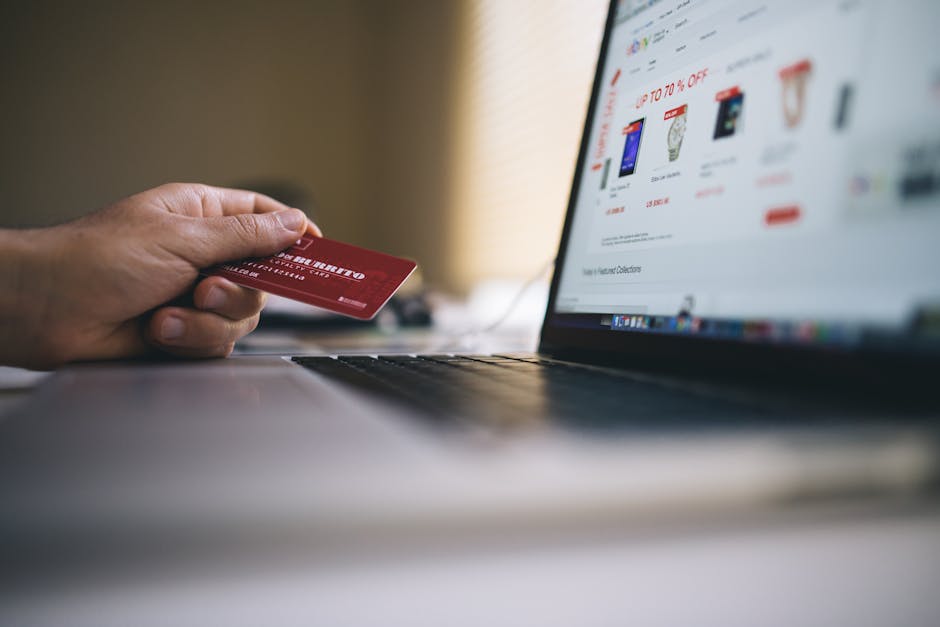 [Photo courtesy of  Negative Space/pexels.com]
The non-stop buyer
As I mentioned above, it's so easy to shop online these days – so much so that it is pretty scary when you stop and think about it for a moment. Take Amazon, for example. You can pay for something with a simple click, and it will be with you the next day – perhaps even the same day. But because you aren't really thinking about the purchase, it seems like it isn't a problem. If you are going through that process several times a week, the spending will quickly add up – and you will be in financial trouble sooner rather than later.
The credit buyer
Are you buying everything on credit card? If so, it's a sure sign you are getting yourself into trouble. Not all debt is bad, of course, and there are even situations where cash loans and payday loans can be useful – if you are struggling to pay your bills at the end of the month and can guarantee you will be able to pay them back quickly, for example. But the truth is if you are using credit for shopping purchases without a plan in place to pay it back, there is danger on the horizon. There are horrible stories of shopaholics spending tens of thousands of dollars on credit, without the financial power to pay it back. The result can often be bankruptcy, court cases, and a whole bunch of trouble from debt collectors. The solution? If you want something, save for it. The time you spend saving will make it a much more worthwhile purchase. And, by the time you have the money to pay for it, perhaps you will realize that you don't need that investment in your life after all.
The non-useful purchases
Another common trait of shopaholics is that they often have cupboards stuffed full of things they never use. It could be clothes that are left in the wardrobe, unworn. It might be DVDs or CDs that stay in their shrink wrap for eternity. Or, it might be something that you only ever use once, before it gets packed away into the back of the cupboard forever. If you are buying things that you don't need or use less than planned, you have to question why you have made the purchase in the first place. The chances are it is because you have a shopping problem and need to seek some help.
The happy shopper
Is shopping the only thing in the world that makes you happy? If so, it's a big issue and one that needs to be headed off at the pass – sooner rather than later. Buying shiny new things can give your brain a rush of endorphins and make you feel good. And if it's the only think in your life that does that, it's no surprise that you might end up as a shopaholic. Like any other addiction, when you aren't shopping, you might feel grumpy or upset if you can't buy what you want. And if it's the only thing in your life that is helping you to relax, it will quickly turn into a very expensive habit. If this sounds familiar, it is advisable to look at the areas of your life that are causing you sadness, and work on them. Go to see a counselor or therapist, rather than turning to Dr. Amazon.
The hobbyist
Is shopping just something you 'do'? Again, it's a sure sign you are heading for massive issues in your life. When shopping is a hobby, it's easier to lose control and more likely to become a habit. You should be looking for other activities to fill up your time, rather than always heading to the mall, or visiting online stores. Think about taking up some gym classes, or start pursuing an arts and crafts interest instead. Even reading can help you curb your spending, as the more time you have your nose in a book, the less it will spend looking for new purchases.
Do any of these scenarios sound familiar? If so, there is a good chance that your shopping habits are a little out of control. The quicker you reign yourself in and seek out help, the better. Many places can give you help with a shopping addiction, so investigate all of them, from online advice to professional services. Good luck – and try to curb your spending before it's too late!