The other night when my husband asked me to buy some chilli peppers I sneaked out going to the newly opened Olive Young  which is in the same building of the gym where we worked out, the store opened this month. If you don't know yet Olive Young is a drug store dealing with various items from health supplements to drugs, cosmetics and cosmetic accessories. It also offers health products, foods, and sundry goods.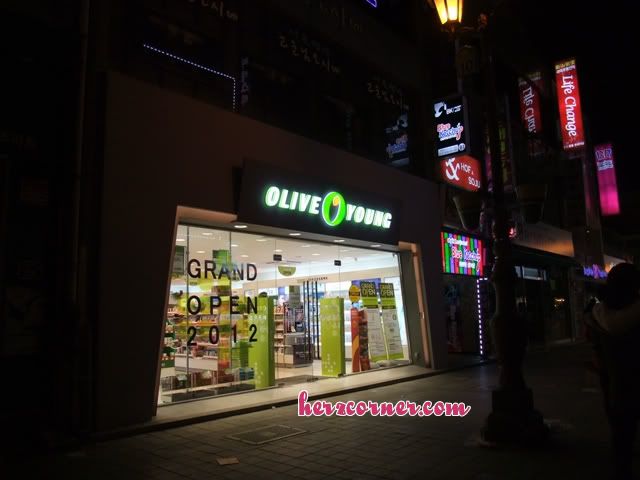 I just look around and I didn't really pay attention it is just a quick scan with a thought that the local restaurant will be closed soon. I just grab a nail care tool and few Ritter Sport chocolates near the counter well not really a few because I grabbed one flavor each (lol).
Well they have a lot of beauty products for skin, body, hair, make-up and fragrance but  it seems costly than Watsons. When I pay in the counter the sales clerk gave me W1,000 off as freebie for their grand open, she also says about point card so I asked her if I can have one she said yes so I picked the pink one, there's three choices blue, black and pink. I choose the latter as it looks very lively and girly, the black one is great too wish I can pick two., haha I didn't choose the blue as it looks very manly maybe for male customers.