For some people shopping for gifts is an absolute joy. They like nothing more than to spent hour upon hour wandering around the shopping mall hunting for just the right gift for that special person in their life.
For other people it comes out pretty much at the top of the 'Things I Hate To Do' list. Somewhere between sky-diving and cleaning out the garage.
Alas, there are times when you have no choice and just have to bite the bullet, dust down the credit card, and go hunting for that special something for that special someone in your life.
If you fall into the 'I Love Shopping' camp then it is unlikely you need any guidance in this area, but if the thought of shopping for gifts brings you out in a cold sweat then follow these three steps and you'll be amazed at how quickly and easily you can hit the jackpot.
Step #1: Grab a piece of paper and do a little brainstorming. Think of the person who you are buying the gift for and write a list of ten things that interest them. Do this as quickly as you can, and don't stop when you get to three or four items. The reason you need to go for ten is that it is often not until the eighth, ninth or tenth item that you really hit on an interest that will be perfect, and original, for that gift idea.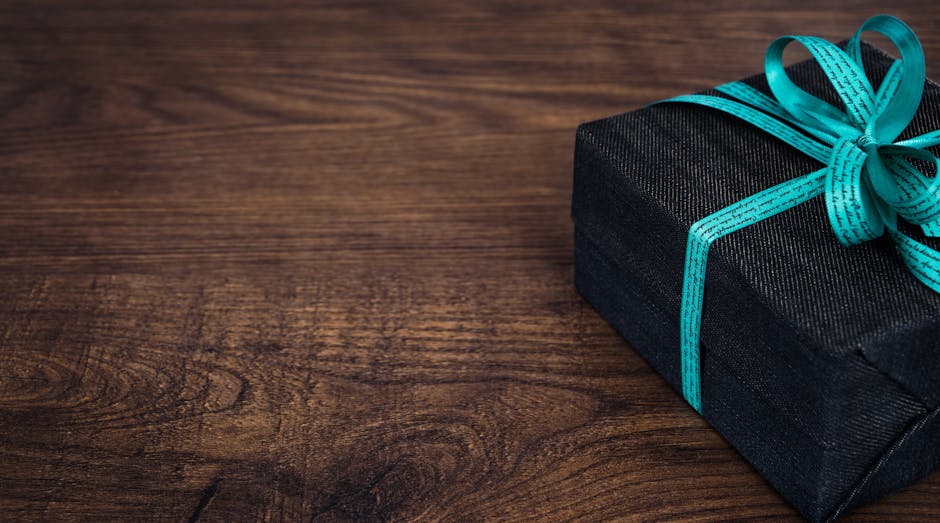 [Photo courtesy of Pixabay/pexels.com]
Step #2: you need to decide on a budget. Once you have your list of ten things that interest them, put a straight line on the piece of paper under those items and right a minimum and a maximum figure that you want to spend.
The reason this is important is that it helps you to focus in on your target. You know just how high you can go without going overboard, and you have a low figure, below which your gift my not look as generous as you might want it to.
Step #3: Cross off any of the items you listed in the first step that is completely out of your chosen price range. This will be anything that will not make you run over or under your chosen budget.
You should now have all the information you need to make your shopping expedition a success.
All you need to do now is head off to the biggest department store in the area (don't waste your time wandering around all the boutique stores as you can spend a weekend doing that and still draw a blank) with your credit card in hand and before you know it you'll have that perfect gift for that special someone.