One of my older cousins is renovating their home, she has three kids and the third one is newly born. The older kids are still toddler but they already prefer to build a separate room for them so they can have a little privacy and to avoid the kids from grabbing and throwing their important things because there are times that even her perfume is mistaken to be a toy.
Well we know how kids worked; every thing they grabbed is toy for them.  That's why most parents need a specialized children's bedroom furniture so there clothes and toys are properly keep and in order.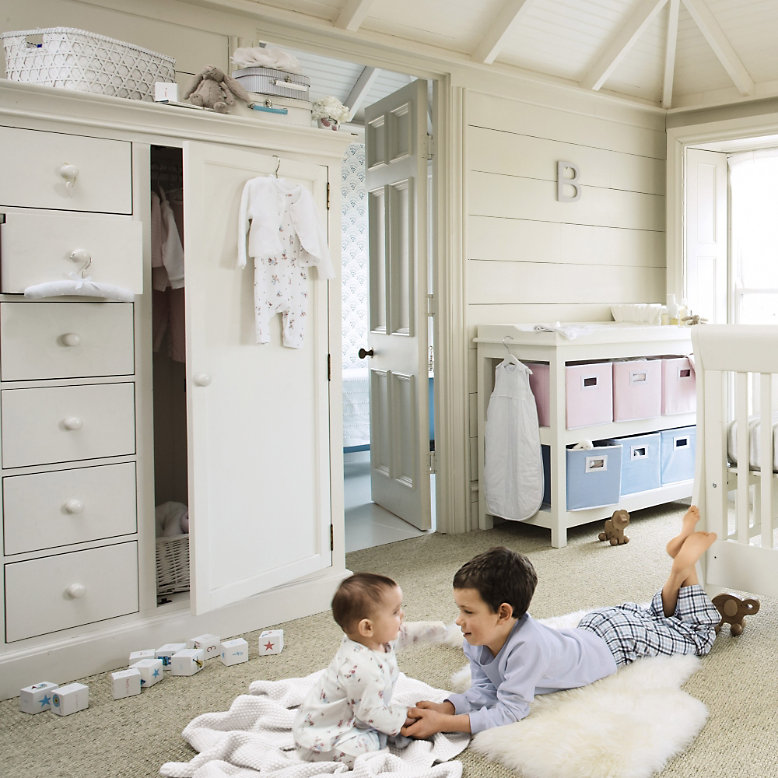 Classic Junior Wardrobe – The White Company
I have found this classic wardrobe online it has six small drawers, a hanging rail and removable shelf. The best thing in this wardrobe is when your child grows taller you can remove the shelf to create a longer hanging space. It is made of solid wood frame which is just right, kids can't tear it down.
The White Company is a company that specialised in supplying stylish, white, designer quality items for the home that are affordable.