Last Tuesday night I went to Daiso to buy some items I am going to use on our vacation. This is what I got from left to right, 4 sets of glue – you might asked me if I need it on our vacation, well I don't actually I just find it cheap for pieces for 1,000 won so I took it, small flashlight (the black one),  travel pouch, eraser – same reason with the glue why I bought it,  three set of towels, hand sanitizer, menthol candies, and instead of buying small bottle shampoo's and conditioner I bought the cosmetic case (small bottles), and as I found the little spray cute I took it also to the counter and lastly another flashlight which uses C battery unlike the small one it uses triple A., Pookie bear told me to exchange the big one to small one but I didn't follow as I am shy to do it, haha..so I decided to send it home in case I have stuff to send again.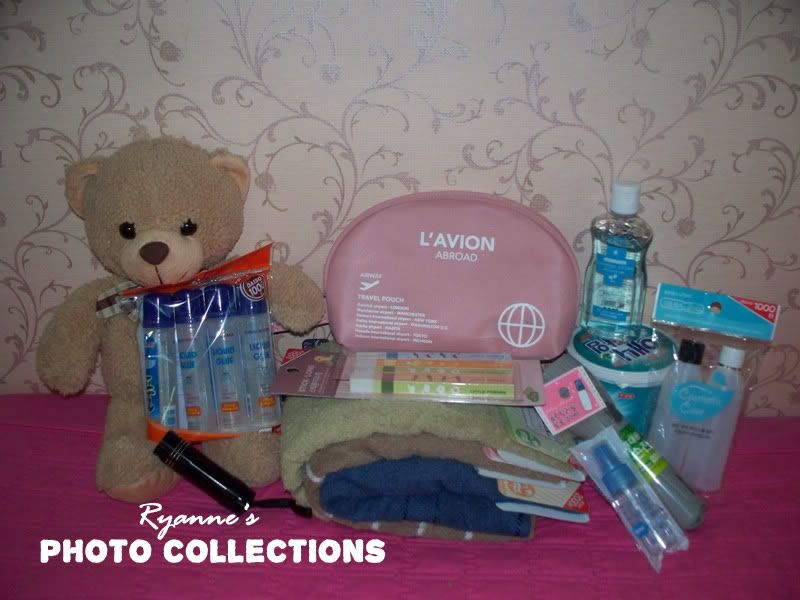 Anyway Daisō or The Daisō  is the largest franchise of 100-yen shops in Japan owned by Daiso Sangyo Corp. It  has a range of over 100,000 goods, of which over 40 percent are imported goods, many of them from China.Many of these are own-brand goods.
It has a branched here in South Korea especially in our city where I used to shop cheap items, mostly they are from China the store here is not that big just a enough to fit items that a normal shopper would love to buy.