I was not able to blog these past few days I got some issues with my computer. Anyway my 32G USB was delivered last Monday I was surprised when someone knock in our door holding a small parcel. I never thought it is going to be delivered to me I mean they are going to find our apartment after I messed up with our address. At first we thought my husband co-teacher was able to connect with the delivery company but when my husband went to school the next day, his co-teacher never get in touch with them. So they think the delivery company try few combinations when they cannot deliver the item.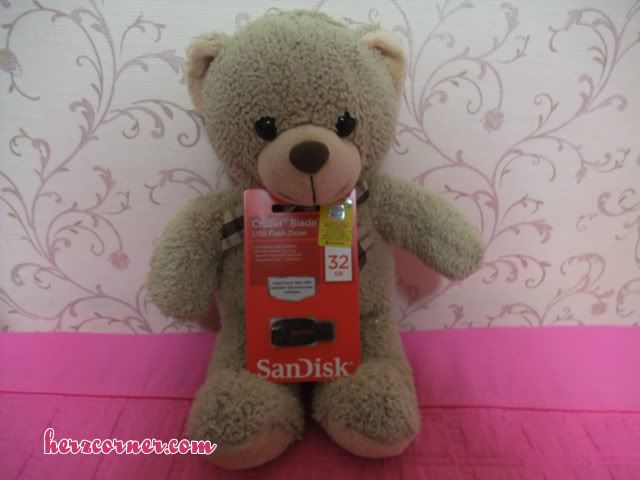 Dunno how they find our apartment because I have tried to text them online correcting the address for my tracking number,  I have also email the seller and Gmarket which I never got any response. Oh well no matter how they find our apartment one thing is for sure I got my item.
This  Cruzer Blade USB Flash Drive is compact and portable,  it is really handy because it is very small. It protect access to your private files with Sandisk Secure access software. It is compatible in in Windows XP, Vista, 7 and Mac OS.
When it arrives I immediately transfer all my files and as expected it is already full. I am thinking of purchasing another one when I saved for it.