We recently shopped dress pants for my husband. The principal required him to wear dress pants instead of wearing black cotton pants. We thought we can't find pants around but we did, while looking at the price we almost left the store because it cost too much according to what is written in the tag but the owner says it is not the price.
Anyway we are able to buy two pants for $26.47 it is cheap considering the actual price written in the tag which is $80.30 each. No doubt that this will be the same pants that signature brand are selling we are just too lucky we found the men shop that sells cheap but quality pants for men.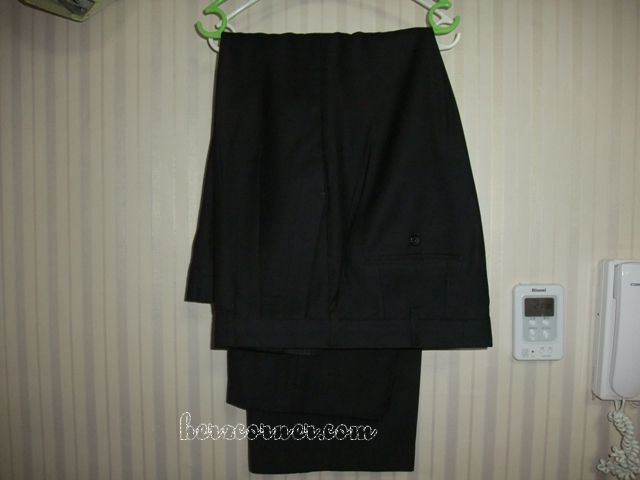 The good thing too the shop help us to find a tailor shop that can cut the pants as it is too long to wear. We just need to pay $2.65 for each pants.