I am not really a beauty enthusiast  nor expert I only buy beauty items to collect, stocked or send home. So I am little ignorant with this beauty regiments. Dunno what is the difference between fake and original, haha so when Paty a Fashion Stylist blogger/ author of  Mimos da Coreia stumbled and commented that Organic Farm Magic BBcream might be fake, I am not aware of it what I mean not aware that there's fake Bbcream. All I know there is an Organic Farm product so it is not fake, Lol!
After few comment exchange and information, she asked/requested if I can test it so I went to Watsons after gym to buy oil absorption sheet. Yeah right I think most ladies have this cosmetic thingy paper but all I have is handkerchief (haha).  I don't really go to other shop around us because I don't speak Hangul (Korean language) so I really prefer going to Watsons because they just let me walk around and buy things I want after they greeted me unlike other shop they will ask  me what I want and even introduced other products to me, I can't understand it but I know that's what they are talking. I preferred not to be bothered when shopping which is different from others who always want to be assisted.
Anyway so tonight I opened and tested Organic Farm Blemish Balm Magic Cover Natural BB Cream, 50ml, my husband laughed on what I am doing and even asked me if  I see this online and I am copying it. The cream doesn't look oily and doesn't smell too, I think it has mild smell which I can't smell well unless I'll pour a lot on my hand.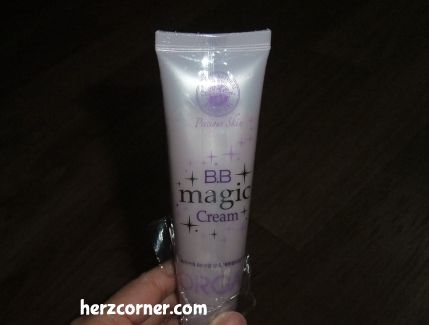 I started at 7:45 PM and after 34 minutes here's the result – 8:19 PM
And after almost one hour  8:43PM sorry can't wait with 2 minutes anymore, here is it you will notice the oil grows a little –
After 1 hour – 8:43 PM
While testing I also tested it into my hand and the result is … a dry hand… just kidding! But excuse my dry hand not really into using hand moisturizer even though I bought few of them because they are cute. Haha!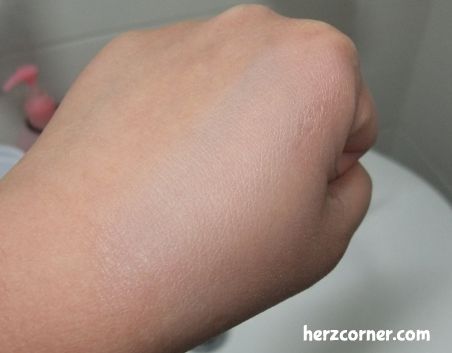 Looking at my hands above, this is how I see the faces of most Korean ladies I see in the street, so the thought on my mind was answered already.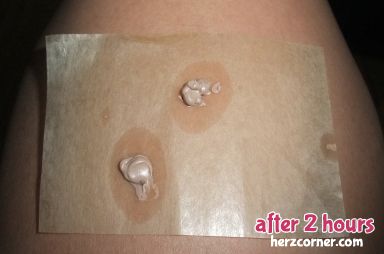 After 2 hours at 9:45 PM
Anyway  if you will ask me if Organic Farm Magic BB Cream is fake or not, I don't know did not do a test with Etude Magic BB Cream yet and I am not expert on this field.  So I think much better if they were tested the same time so we can really see the difference. Anyway what you think?