It is summer season here and the temperature is hot  so of you are looking for something to help take you away from the everyday grind? Introducing Dove® go fresh® Rebalance, a revitalizing new fragrance from the go fresh line. Now you can add a fresh twist to your routine with the nature-inspired plum and sakura blossom scent.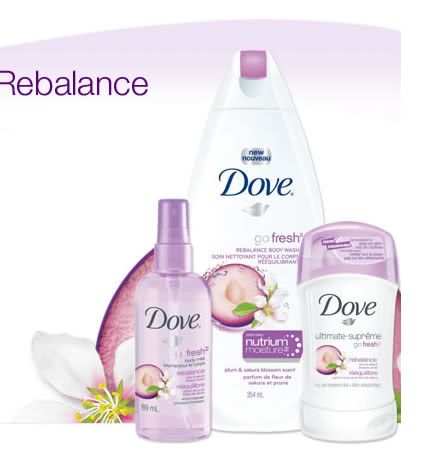 You heard it right Dove Canada has  new fragrance hopefully it will be available too here in Korea,  Rebalance is available in Body Wash, Anti-Perspirant and Body Mist.
This is the description of the product –  The new inspired scent of plum and sakura blossom leaves you feeling fresh all day, while their unique Nutrium Moisture technology leaves your skin feeling nourished and invigorated.