No we are not going to travel soon, not until December. I just called it travel pouch because I think it is really a travel pouch as printed in the item. I bought it tonight in Daiso for $2, cheap isn't it? I just love the color and the material so I grab it.
I am not really going to shop it just happened I passed around when I went to the market to buy beets, so I step inside the store and ended up with travel pouch and one more item.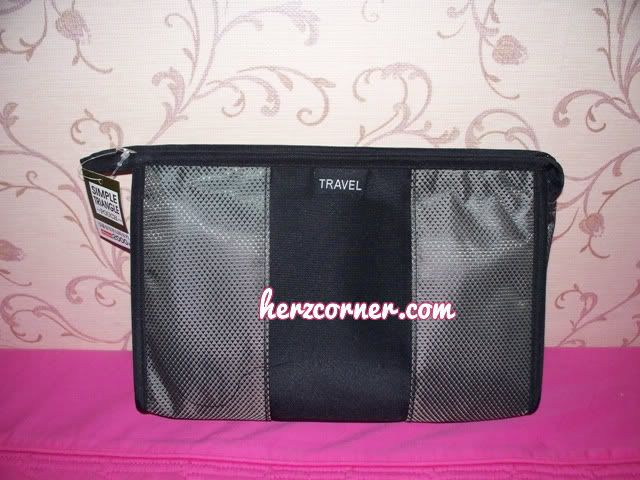 As I noticed I am not just addicted to beauty products like lotions and shampoo but also to pouches, I have several of pouches here in our apartment. I am going to take picture of them next time, but well unlike others my addiction is cheap and not expensive.