Whew! Finally I have point card, my husband requested me to buy hottoek  and after buying what is ask to me I decided to take a look in Watsons what is on sale. I found Nive dehydrating lotion on buy one take one I grab a  pair and pantene conditioner but when I went to chocolate section I have changed my mind. So here's what I got instead.,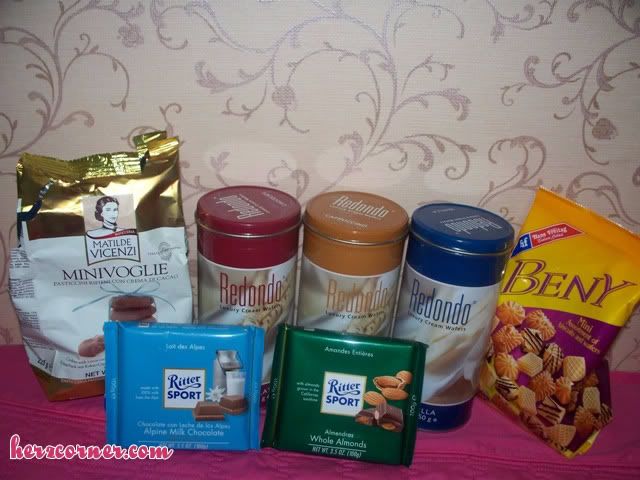 The sales clerk asked me if  I have point card and I say no then she asked me if I want one, of course I want to make sure first if it is free or not, you know I might need a registration fee and I might not have enough money for it.  Gladly its free she asked me to choose what card I like the wallet or the handy one, I choose the small one (handy) even though I have no phone where I can attached it. I just found it cute, just too lucky that the sales clerk speak a little English and we understand each other, anyway I thought we are still talking then little did I know she's already asking for my bill. Hehe, I enjoyed talking, I seldom talk to someone except for my husband eh.,
I've been wanting a point card since Watson  opened here but I don't know how to ask for it, just so glad that the sales clerk asked me, maybe they are already familiar with me because I always shop in Watsons when I have free budget. As what I know this point card can be used in any GS shop and establishment, so tonight when I went to GS 25 I would like to use but I am kind  of shy so I didn't use it at all, maybe next time!