Flat shoes have many benefits; they're comfortable, practical and go with almost any outfit. But there are times when only a heel will do. Instantly boosting your height and making your legs look longer, they're superbly flattering and always make you feel great. Here's a rundown of this season's total must-have heels.
Comfy wedges
These shoes are the perfect choice when you want all the advantages of wearing high heels but with additional comfort. They are fabulously versatile, being practical enough to wear for work during the daytime but easily smart enough to continue on into the evening. They are also available in a range of heel heights, from low heels of an inch or so to much higher platform wedges. For an eye-catching look, choose shoes with contrasting colours on the wedge and uppers. This season's wedges feature textured material such as suede and are patterned with bold animal or floral print designs.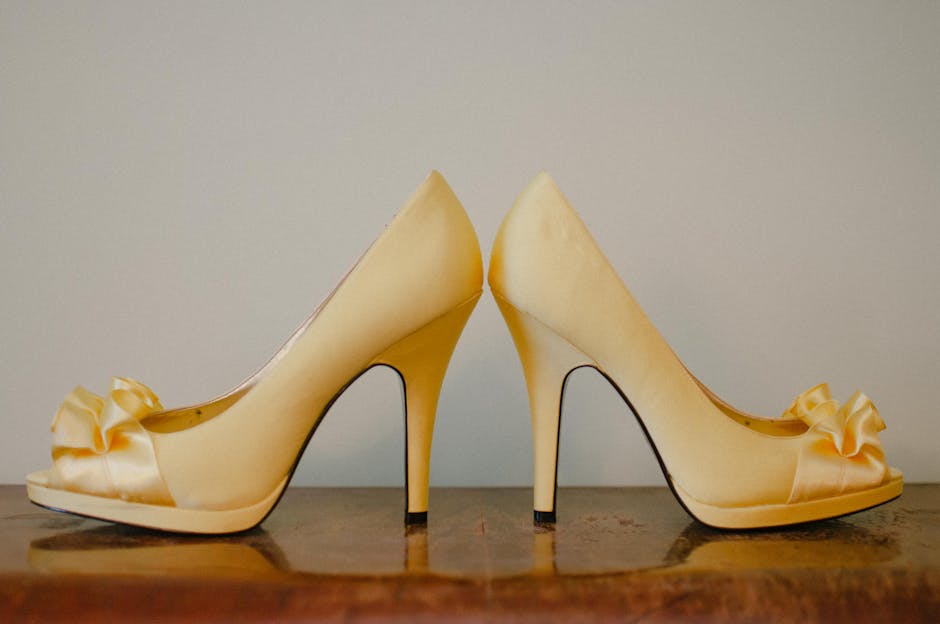 [Photo courtesy of Scott Webb/pexels.com]
Killer high heels
There's nothing like a really fabulous pair of heels to make you feel on top of the world. Sling backs used to scream a style bypass, but they've had a serious makeover and should be top of your killer heels list. Elasticated or adjustable straps make them easy to get on and often feature additional decorative details. If you want the extra height but aren't confident in really high heels, choose platform sling backs which are easier to walk in. Peep-toe shoes showing off brightly painted toenails will make your feet look truly irresistible. A great alternative to the sling back is the ankle-strap sandal. Best worn with skirts to emphasize their striking shape, these can go as low or high as you like. They're ideal for smart occasions such as weddings and parties, especially if you choose some of the gorgeous glittery and metallic styles around.
[Photo courtesy of Unsplash/pexels.com]
Brilliant boots
For those days when you need a little more coverage, boots are the ideal choice. But there's no need to reach for your wellies just yet. The latest boots will see you through from summer to winter, looking fabulous all year round. Classic, flat pull-on Chelsea boots are incredibly popular but for something with a little more height, choose a pair of shoe boots. Platform ankle boots in nude complement any outfit perfectly. Alternatively, choose glossy black boots with metallic studs and buckle detailing for a sharp, urban look. High-heeled cowboy boots are perfect, either with jeans for a relaxed country feel or paired with a floaty floral skirt for a boho hippy vibe. Either way, they're a fashion-forward and practical choice when hitting the festival circuit. There's a whole host of great options around, so click here for leather boots in a range of styles.
You can never have too many pairs of shoes and with some killer heels in your wardrobe, you know you'll always have the perfect finishing touch for any outfit.