After I bought two folded umbrella yesterday I happened to passed by at Daiso and the impulsive shopper in me  went inside to look around.  The term look around is not just simply look around I ended up with a lot of items with me, my savings is all dried up.  I guess I can never mail the box at home and the cards.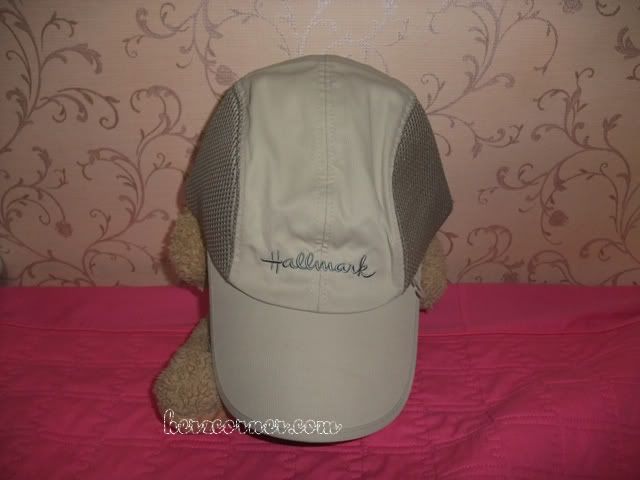 Anyway one of the items I bought is this hat I just saw it in the group of hats, no price tag and it has no look alike. What caught my attention is mark sewn at the front, Hallmark. Everybody is familiar with Hallmark right? It is one of the largest greeting card manufacturer.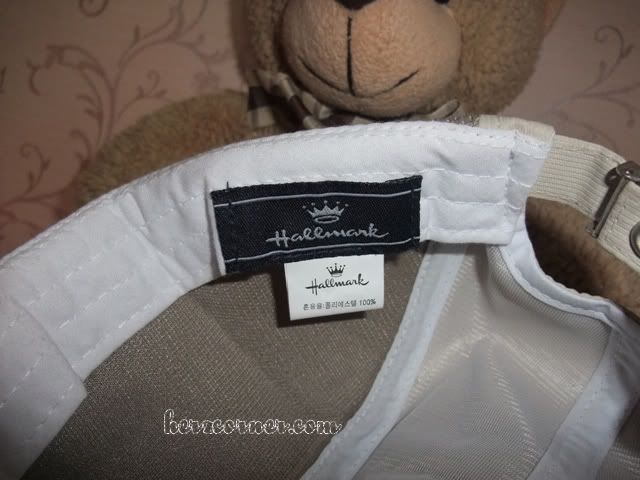 I went to one of the store attendant who is busy adding items in the rock and ask her the price, she checked it the hat rack but she can't find similar to this hat  so she tried to hand me another brown cap but I told her I want this one, so she told me "samcheon"  it seems it has the same price with other hat.
Anyway when I pay in the counter, the cashier can't punch it so she called the attention of another store attendant to check the price and it she also said "samcheon" upon checking the hat rack.
So this hat cost me samcheon or three thousand won ($2.64), not that bad  because the hat is made of cotton and polyester canvass plus it is a well know name but dunno if Hallmark really manufacture hat., haha