Ever browsed Pinterest boards or the pages of your favourite magazine, wishing you could afford the latest styles? There's good news: looking chic doesn't have to mean spending a fortune on a new wardrobe each season. Take advantage of discounts, deals, and clothing swaps to save your hard-earned cash while still looking smart. Here's how to do it:
Head straight for the sales racks.
While it's tempting to spend your time browsing the displays at the front of the store, we all know that the best deals are hidden somewhere in the back. Exercise a little self-control when you're out shopping by heading directly to the sales racks or browsing only the sales tabs on your favourite retailer's website. You'll be surprised at how many pieces you find for only a fraction of their original price.
[Photo courtesy of Unsplash/pexels.com]
Shop at consignment shops and charity shops.
Your local consignment and charity shops are two great places to find deals. Consignment shops are particularly brilliant, as many of the pieces they carry are brand name items that have been only lightly used. At consignment shops, you also have the opportunity to bring in pieces you no longer wear from your own wardrobe and earn part of the profits from the sale. You can then use the extra spending cash to fund your future purchases. Charity shops also sell clothes at rock-bottom prices, though you may have to do a little more digging to find brand name designers than what you would at a consignment shop. Still, they're an excellent option, especially if you're looking to stock up on the basics.
Swap your stuff.
Another fun way to score some new wardrobe pieces without spending your hard-earned cash is to organise a clothing swap amongst your friends. Ask everybody to bring five to ten wardrobe items they no longer want to the swap so that there is an ample selection for everyone to acquire a few new pieces. Want an even bigger selection? Sign up for an online swap like Big Wardrobe, Swishing, or Swop2Shop. Don't have anything worth swapping? No stress. Buy directly from the website at a discounted price instead.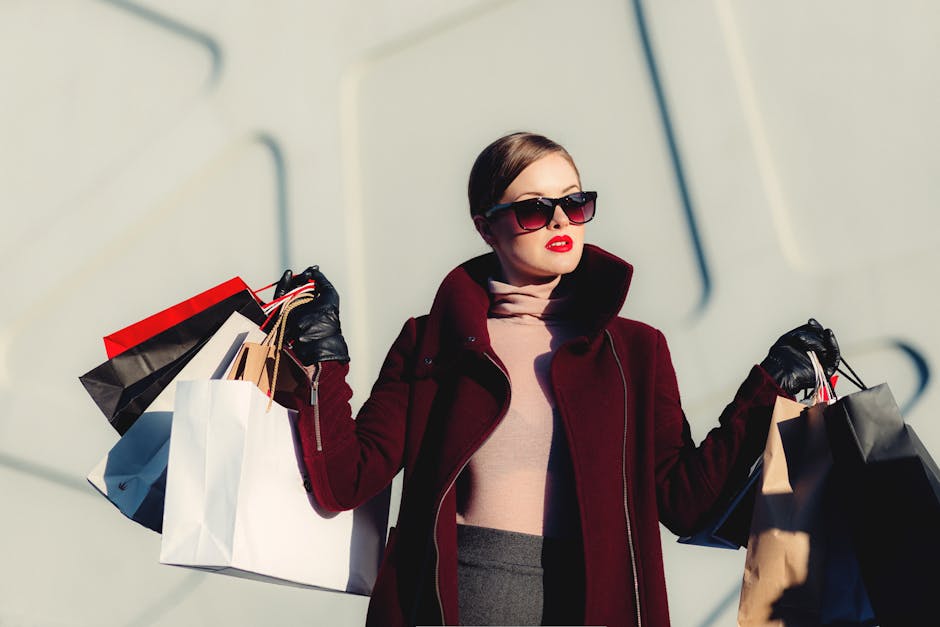 [Photo courtesy of freestocks.org/pexels.com]
Join the mailing list.
The best way to receive alerts about discounts and deals from your favourite retailers is to join their mailing list. Mailing list subscribers are often made privy to sales before the general public, meaning that you'll be the first to know about a major sale or score a sweet coupon so that you can shop for cheap dresses in the UK. Worried about your inbox being flooded by emails from retailers? Regularly check websites like Dealhack.com RetailMeNot, DiscountVoucherUK, and Coupon Craze to help you save big.