This is a sponsored post. All opinions are mine.
It is hard to find hairdressers that are well experienced and whom you are going to be comfortable with, but today with the help of internet you can easily find reviews of every product and establishment online but living in a rural area where internet isn't that great, personal recommendation from friends and other people are often the best way to choose a reliable hairdressers.
When my sister and I planned to get a hair rebonding we didn't immediately went to any hair salon in town, we asked and waited results from distant friends and acquaintances that had hair rebonded from different hair salons. We carefully choose whom we are going to trust our money and hair, since hair rebonding cost more than a simple haircut. We don't want to see our money go to drain after a month of getting a hair rebond to a wrong hairdresser.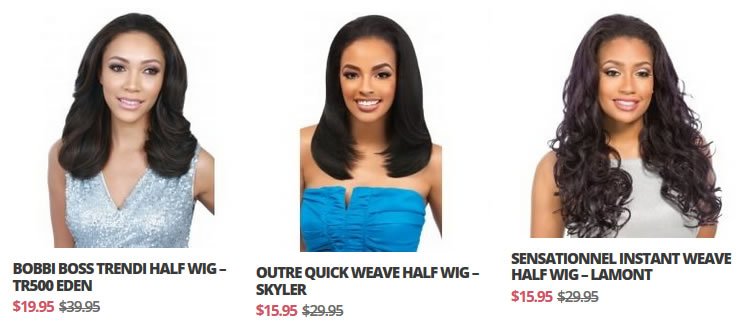 We finally decided to get our hair done after seeing the work of a particular hairdresser to a woman from our village, we are amazed how her  hair still manageable soft and straight after months of getting a hair rebond contrary to others where their hair went frizzy and dry, with her recommendation we contacted the hair dresser for home service and we didn't regret our decision but there are times I would like to glam up on  a wavy or shorter hair without sacrificing the length of my hair and with proper research I found out half wigs from Divatress can do the trick at affordable price because they have amazing selection of wigs according to your style and party needs.
If you have not heard yet, Divatress is a leading beauty e-commerce company that offers thousands of wigs and hair care products.