Do you wear sunglasses? I am not too comfortable on wearing one, it feels like I'm blind when I have a sunglasses and I don't know but it looks like sunglasses doesn't fit the shape of my face. What you think? Well maybe I only had  a wrong choice of sunglasses.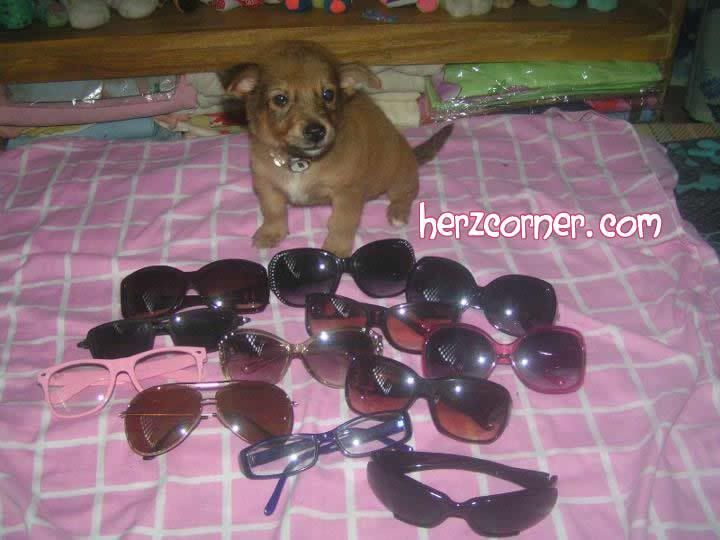 These are the small collection of sunglasses of my sister, she showed it to me asking me if I want one, I told her  I would like too but I am going to look like a bee if I wear it.

I envy her puppy (Jihoo), look at him. He look awesome on this sun and eyeglasses, isn't he?
These sunglasses are cheap only as they are not signature brand, you can usually buy sunglasses in the street for cheaper price.