Browsing Category: "Shopping and Travel"
The rule for trip packing is to first pack the amount of clothing that you plan to bring and the money that you have budgeted for the trip. Once you are done, pack half as many clothing and twice as much money, as this is the true sign of what you will need on vacation. It is possible to have a frugal vacation, but you need to make sure that all finances are in line before heading on your trip. Here are a few items to place on a checklist before leaving on your vacation.
Make Sure the Month's Bills are in Order
As an added peace of mind on a trip, take care of all of the month's bills before you go on a trip. You want to make sure that the bills are paid, including rent, utilities, and car insurance. Be sure to send in any payments for life and health insurance, as you may need these while on your vacation. Unless you have liability insurance through your employer, but be sure it does include travel coverage. It is easier to relax on vacation if you know that the bills have been taken care of before leaving. You also won't have to scramble to find internet access to pay bills.
[Photo courtesy of rawpixel/pixabay.com]
Budget for Your Trip
Whether cheap or extravagant, all trips need to have a budget. The budget for your trip should include all food, souvenirs, and necessities that you may need while away on vacation. It is important to come up with an accurate sum of how much the vacation may cost and save away the money before going on the trip. Research the prices or restaurants, hotel stays, and souvenirs for your vacation spot. Having some hard facts and figures will allow you create a budget that is feasible.
Have Emergency Funds
If an emergency happens on a trip and you need extra cash, you must know where you can receive the funds. For some people, a savings account has emergency cash that you can access if necessary. For others, emergency cash may be a little harder to procure. One way to receive emergency funds for those who do not have them is through payday loans. Payday loans can wire money same day or overnight to get you out of a bind. Keep payday loans on the list of emergency contacts while on a trip.
Keep Cash and Cards
A mixture of cash and cards while on vacation is always best. Some places may require you to pay cash and there may not be an ATM available. For vacations in amusement parks, you will need cash to pay for virtually everything. For beach vacations, street vendors prefer to deal with cash and may not have card machines. Before you leave for your vacation, have a mixture of cash and cards in your travel bag.
There are many hundreds of places to enjoy great music around the world; these are a few of the best
Ibiza, Spain
This island is one of the most famous dance party destinations in the world and is famous for its nightlife and dance clubs. The summer months sees 24 hour partying with the many of the worlds most famous DJ's performing at the clubs and beach parties. The live music event Ibiza Rocks began in 2005 and has added live bands including the Prodigy and Arctic Monkeys to the mix of dance music sets. The season on Ibiza begins in June with the opening parties at the big clubs and closes the first week in October.
[Photo courtesy of Isabella Mendes/pexels.com]
Havana, Cuba
Havana is a unique city the restoration of its historic building is ongoing but there is still plenty to see and do. Most of the bars and restaurants in the old town have their own house band, generally very good quality playing Latin music and jazz whilst tourists and locals eat, drink and dance. The Jazz Festival held in December was founded by a group of Cuban musicians and first held at the Casa de La Cultura Plaza which is still an important centre for music in the city.
Koh Phangan, Thailand
Koh Phangan is a small island near to the popular tourist island of Koh Samui off the east coast of Thailand. It is a beautiful island with palm trees and white beaches one of which, Haad Rin, is home to the full moon party. This is a monthly party with up to 30,000 revellers at its peak in the New Year, with regular crowds of 10 to 20 thousand depending on the season. Beach clubs line Haad Rin and their sound systems often hosting major DJ's, help party goers celebrate the full moon.
[Photo courtesy of Wolfgang/pexels.com]
Berlin, Germany
Germany has produced many famous musicians over the years and many have worked in Berlin such as Bach and Richard Strauss. In more recent times the city is home to a vibrant music and club scene; the three major opera houses host some of the best orchestras in the world. Dance clubs are scattered all over the city and famous DJ's are a regular sight; for something a little different try the Kit Kat Club or take in the view from the Panorama Bar at Berghain.
New Orleans, USA
New Orleans is often compared to Caribbean cities with which it has many similarities in life-style, food and music. The annual Jazz festival was first held in April 1970 and is a very popular live music destination with food and cultural events and exhibitions as well as jazz music from a wealth of great musicians; the first festival included performances by Fats Domino, Duke Ellington and the Meters and the line up has remained impressive year on year with Bob Dylan, Ella Fitzgerald and BB King all performing in past festivals.
Whatever your favourite style of music, from laid back jazz to banging dance tunes there will be a venue to suit your tastes, so get out in the world and dance!
India is a shopper's paradise and each region tends to specialise in something different. Many unique items are produced in India from ideas that have passed down the generations. The cost of labour tends to be cheaper than in Western countries and so tourists often find prices extremely reasonable.
In the country's desert state, Rajasthan, colourful textiles with mirror work are a speciality. The pink city of Jaipur is known for its precious stones, paper mache puppets, brass items and paintings.
Brass and copper items are produced in Uttar Pradesh. There are beautiful things made of marble too, influenced by the Taj Mahal. These items tend to be exquisitely made, very detailed and are often inlaid with stones. The Kanpur area is the country's main leather production area whilst Varanasi produces saris and silk.
 India's Own Alcohol
Go to Goa to try the traditional alcohol, Fenni. This comes in two different types: coconut and cashew and decorative bottles are available for purchase as gifts. You'll need to be aware that this locally made drink really does pack a punch! Goa is also known for bustling markets selling bright hippy clothing.
 In the area of West Bengal, Kolkata is known for its terracotta figurines and bowls as well as wall hangings. This city is considered to be India's cultural capital and also offers an excellent selection of the country's traditional musical instruments for sale. Further north, around Kalimpong and Darjeeling, is the home of India's tea plantations where some of the world's finest tea is produced.
In the Kullu Valley of Himachal Pradesh, where the weather is definitely colder, fine woollen caps and shawls are made. Close to the Himalayan Mountains, this is a cold area heavily influenced by Tibet. Traditional silver jewellery, Tibetan rugs, prayer wheels, meditation beads and bowls are readily available here.
[New Delhi Market]
 Footwear and Clothing
The state of Maharastra is known for its leather footwear, made mostly in the south around Pune and Kolhapur. The busy markets of Mumbai are overflowing with leather shoes. Brightly patterned shawls, bedspreads and sheets can be found in Aurangabad. At Paithan, near Aurangabad, fine silk saris are made containing beautiful gold thread. The work is painstaking with fine detail.
The state of Bihar is known for its wood carving, with inlay being one of the oldest crafts from the area. You will also find folk art paintings produced around Patna. Many artists have settled in this region over the centuries.
 Punjab literally means "growing flowers" and the area is known for its colourful floral embroidery. Designs are used on bedspreads, wall hangings and clothing.
The state of Orissa is known for some of the finest hand crafted jewellery in the world. Made from fine silver, filigree work is done at Cuttack, locally known as Tarkasi. Other local handicrafts, such as stone carvings, wooden toys and cloth paintings, can be found at the Raghuraipur Handicraft Village.
 Each region of India tends to have its own particular speciality. There is always something traditional or new for the shopper who loves to shop till they drop.
Did hiring a limo service for your wedding, bachelor or bachelorette party, a wild night out with your friends or your kid's prom cross your mind? Were you discouraged by everyone saying limo services are overpriced and only for the rich?
There are a lot of misconceptions surrounding the limo industry, part thanks to the internet and part thanks to what limo services used to be. However, things have changed and so has the limo service industry.
In order to help you see past the myths, we spoke to industry experts such as AZ Limo to find and debunk the most common limo service myths.
A Taxi is Cheaper
If you're on a very important business trip, time is money. With that in mind, would you risk not being able to catch an available taxi or find a suitable rental car? Waiting for a taxi or a rental could take a long time, just enough to miss your flight. You'll be forced to stay another night at the hotel and wait for the next flight home.
On the other hand, if you manage to catch an available a taxi and have it drive you around all day, if you want to take a bite or have to attend a meeting, the meter will just keep running. If you make several stops on your way, the wait will cost you a lot. However, with a limo service you can hire a limo for an hour or several for a flat rate that includes waiting as well.
Limos are for the Rich
The days when limos were reserved for rich entrepreneurs and Hollywood actors are long over. Limo services are more than affordable today and their services are available to anyone looking to celebrate a special event.
Parents for one are more than happy to hire a limo service for their child's prom, knowing they will be in safe hands and that they will be safely returned from the party. This helps parents sleep easier knowing they are with a responsible, sober adult.
Party limos are also increasingly popular, as they can turn any old night out into a night to remember. A group of friends usually hires a limo service to drive them around town and to the hottest parties. This eliminates the need for a designated driver, meaning everyone can join in on the fun.
Limo Services are Only Available in Big Cities
You don't have to live in huge cities to enjoy the benefits of a limo service. Thanks to the internet, limo services are available throughout the country, in cities both large and small.
If you live in the suburbs, that doesn't mean your kid can't enjoy the same VIP treatment as someone living downtown. Simply find a local limo service online and ask about availability through the contacts listed on their website.
Limos are only for Short Distances
Even though many people hire limos to drive short distances, like to the prom or the wedding chapel, limos can be hired for more than just a few hours. If you want to spend the whole night cruising in the limo and checking out the hottest parties, go for it!
Not only will you get wherever you need to go safely, the ride will be more comfortable than taking a car or a taxi as limos are huge, cozy vehicles with lots of amenities.
Limos Only Come in Black
When you think of a limo, which color pops to mind first? It's black, isn't it? You're not the only one to associate limousines to this color. However, limos come in all shapes, sizes and yes – colors. If you find a reputable limo service with an admirable fleet you'll find limos in many different colors, from vibrant red to classy white.
Sonora is your typical Mexican city in that it's full of colorful characters and people who are themselves filled to the brim with pride and serene landscape all around. The state itself is situated in the northwest, and thus, the Western influence from the United States has definitely rubbed off on it a bit. In the city itself, there is a glad awakening of industry, with more and more businesses and large multinational corporation taking advantage of the location and local skills. However, the real magic and mystery of the city is the subtropical landscape and terrain that circles it. Like a classic Western cowboy film, the countryside is full of dirt roads, flatlands covered in colossal rocks and boulders. Just like the people, however, the nature of Sonora is stoic and hardy. Green shrubbery and plants grow and quite happily survive. The sun has free reign over the state itself as blue skies don't dare to be interrupted by clouds. For those who want to lace up their boots and put on a cotton wanderer hat, get ready for these exploration sites.
Image by Cataclasite
The Alamos guards
Founded in the latter part of the 17th century, the town of Alamos was at first a mining town. It lies at one of the furthest southerly points of the state and has seen itself become a hotspot for tourism. The small town of just around 25,000 people is lauded for its magical natural beauty and historical relevance. The cultural riches are plentiful and scattered all around the town to see. All kinds of statues are erected in the central part of the town. However, for the real Alamos, you must be willing to go into the countryside. The Sierra Madre Occidental is a massive mountain range that sprouts from north to south all along the northwestern edge of Mexico. A part of it runs along the side of Alamos and shelters the town from the harsh winds and rains coming in from the North Pacific Ocean.
Source Joshua Rappeneker
A harmonious hovel
In between your rather rigorous bootstrapping adventures and challenges, you need a place to recharge. The Courtyard Hermosillo is the ideal spot as it's got all the modern luxuries you need when pushing yourself to the limit of your travels. It doesn't matter whether you get a single, a double or king size, inside each room you'll have access to high-speed Wi-Fi. Watch a late night movie on the superb flat-screen televisions. If you just want to release all that built-up lactic acid from your physical activities, go for a swim in the pool. If you just want to do nothing, by all means, grab a chair and lie back while enjoying the sunrays. The service is more than happy to adhere to any midnight meal room service if you're feeling a little peckish. The hotel itself is designed for the tastes of Western tourists, and so you'll find it has modern and contemporary styling.
If Sonora wasn't on your bucket list, the Alamos mountains will question you as to why. The people of the state are full of life and a can-do attitude. It's little wonder that the state is fast becoming the one to watch in Mexico's modern arrival.
San Diego, the second biggest city in California and one of the most visited cities in the world certainly packs its own punch. Boasting of historical richness, incredible beaches, and a buzzing nightlife, there are endless lookouts to explore here. It is the land with a laidback attitude and booming culinary and beer scene. With a myriad of cultural and historical attractions and idyllic year-round weather, San Diego is easily accessible via plane, train, and automobile. So, what are you waiting for? Simply pack your bags and head west.  Get ready to enjoy the diverse mixture of culture and cuisine in the city of Mexico to the South and the Pacific Ocean to the West. San Diego beachfront rentals are just the perfect option to lodge at
San Diego should definitely be on your travel radar and here are some good reasons why.
The great weather

San Diego is known for its perfect temperate weather, and the coastal breeze prevents the city from getting too hot. Thus, it is never too hot or too cold as the temperatures hover around 70 degrees with most days. Even if it gets slightly hot, there are beaches closely to take a refreshing dip in the ocean. Magnificent weather means that one can enjoy the outdoor activates and natural beauty all year round.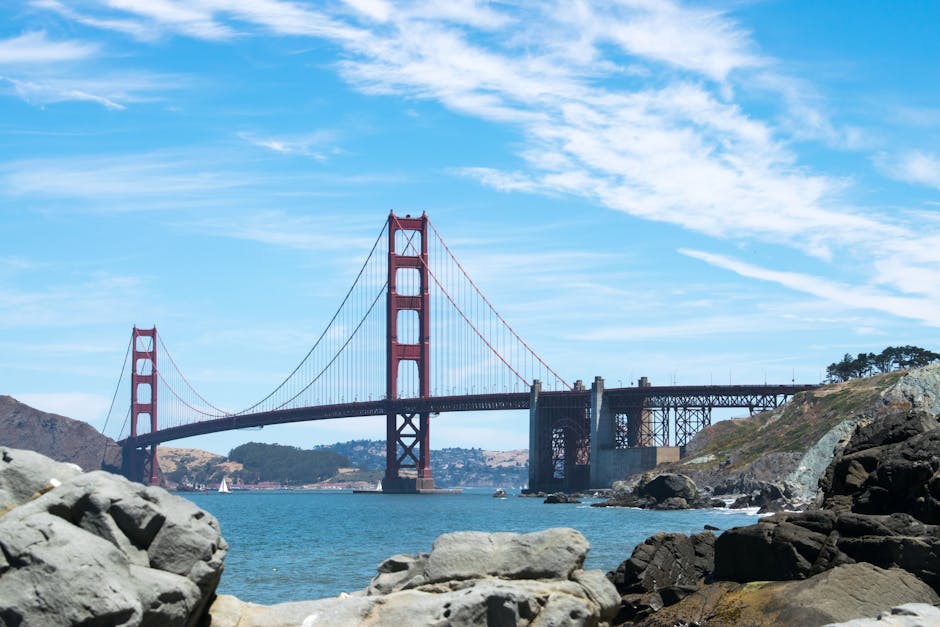 [Photo courtesy of Aaron Hatton/pexels.com]
A fascinating history
The first settlers were from Mexico and Spain, and they established the first mission and fort in San Diego in 1769. The city became a part of the United States about a hundred years later and became the Birthplace of California. This is the reason why the city lures many and intrigues its visitors because of its historic buildings and sites such as Presidio Park, Old Town State Park, the Gaslamp Quarter and El Prado in Balboa Park.
For outdoor activities
San Diego is famous for its scenic hiking trails. One can take the moderate Torrey Pines trail in Del Mar or head for the Potato Chip Rock in Poway for a challenging experience. Enjoy the high, panoramic views of San Elijo Hills that boast of a number of hiking trails. Double Peak is the greatest point in San Diego County. One can surf, harbor cruises or paddleboard or bike Biking along the PB boardwalk. Southern California has lots to offer in terms of wineries and vineyards.
The lighthearted tour of the Old Town Trolley
The Old Town Trolley Tour has been there for more than three decades now and has been entertaining tourists and locals both. The journey takes you through history and gets you across more than a hundred points of interest. The advantage is that one can hop-on and hop-off as much as they want and enjoy the fascinating stories and anecdotes by the conductor onboard for an amusing and exciting experience.
Amazing Animal Adventures
San Diego Zoo, San Diego Zoo Safari Park, and SeaWorld San Diego offer a unique and educational opportunity for all. This is your chance to see all those majestic animals with your own eyes. Interact with trained hawks, vultures, and falcons at the Sky Falconry. More than 100 acres of those parks and zoos house all of the animals and flora and fauna. The free-range enclosures house animals from Asia, Europe, Africa, North and South America, and Australia. This is your chance to get close to giraffes, elephants, rhinos and more!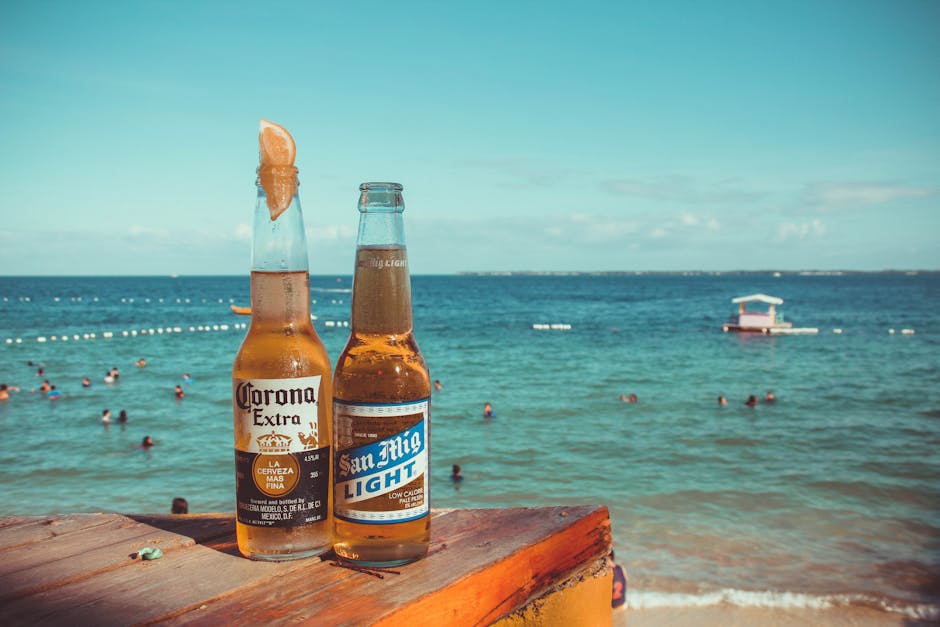 [Photo courtesy of Nicole Law/pexels.com]
The glorious beaches
San Diego is dotted with beautiful beaches. One of the most popular beaches is Black's Beach which is secluded and known for surfing. Pacific Beach appeals to the youth and for the nearby nightlife. Mission Beach is a favorite with all as it offers everything. One can enjoy family-friendly activities or take a romantic stroll on the boardwalk and enjoin great food at the restaurants. At the Ocean Beach, one will find people with their pets and canine companions.
Weekend Getaways
One can plan fun day trips or a weekend getaway. Head towards the Big Bear Mountain for skiing and snowboarding in the winter. Alternatively, you could drive to Julian to enjoy apple pie and cider. Do some wine tasting in the Santa Ynez Valley, or you could hop on a quick flight to Cabo.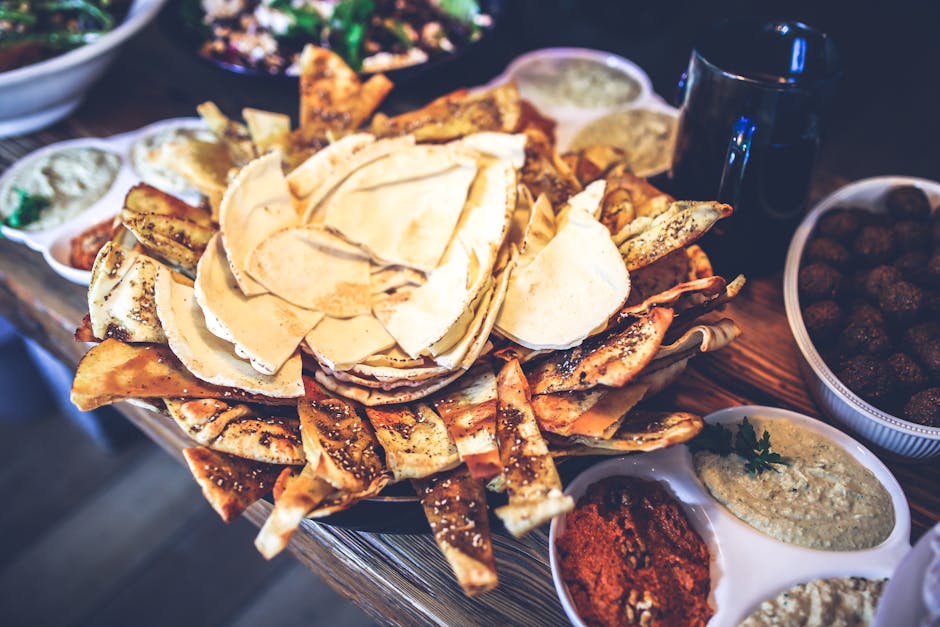 [Photo courtesy of Kaboompics // Karolina/pexels.com]
Get a taste of Mexico
Head to the Old Town, if you are looking for info on the real history of San. The historic center is just 30 minutes away from Mexico border, and it is easy to make out the massive cultural influence on the town. Thus, you can get a taste of Mexico even without crossing the borders. Explore many historical such as the Alvarado House, Church of the Immaculate Conception and the Whaley House. Explore the many souvenir shops or markets and enjoy authentic Mexican food.
The Nightlife of San Diego
San Diego, particularly the Gaslamp Quarter Pacific Beach and Hillcrest boasts of a bustling nightlife scene. One can sing karaoke, participate in a show or go dancing. There is live music, drag shows, comedy clubs, DJs and more almost every night of the week.
The great glorious Food

San Diego is home to a number of restaurants and serves country's most sought-after Mexican cuisine. However, its culinary delights are not just limited to Mexican fare as the city offers an eclectic mix of great eateries that serve seafood, French, Italian and farm to table and much more You will never run short of food and restaurants, whether looking for traditional or a modern take on favorites. San Diego's coffee scene and tea culture so fantastic.
There will be moments in your life when opportunities arise that don't come around very often. Sometimes we are presented with a new job offer, or we locate a new house in an area we have always wanted to live. Seizing these opportunities and making them work can change the course of our lives for the better. There may be a point in your life when you will get itchy feet, and it'll be up to you to decide whether you scratch the itch or simply ignore it. If you choose to scratch, you could find yourself planning your dream trip. This could be to the rainforests of Costa Rica, a trek through the Amazon or a jaunt to some remote Far Eastern island. Wherever it is you want to go, you'll need to think about how you're going to finance your trip. Take a look at these ways you could secure your trip of a lifetime without breaking the bank.
[Photo courtesy of Pexels/pixabay.com]
Savings
Hopefully, you have already got a savings account with a reputable bank like the ones listed at mybanktracker.com and have some readies in there waiting to be utilized for your trip. Don't worry if you haven't got quite enough. If you plan far enough in advance, you'll be able to top up these funds before your trip. If you have a birthday coming up or there's a Christmas between now and your travels, instead of asking for random gifts, think about the sorts of things you'll need for your trip. If you're heading up a mountain, think about asking for crampons from your mom. If you're hot-footing it to Thailand, see if your dad will fork out for some malaria tablets to celebrate you successfully navigating another year on the planet.
[Photo courtesy of derwiki/pixabay.com]
The Bank
Credit cards are a line of finance that is becoming more readily available to the masses, but they aren't the most prudent way of paying for your holiday. Consider sourcing a low-interest personal loan that will mean you end up paying far less back to the lender. The experts at banking.loans suggest that you have to keep an eye on the interest rate. If it's low, a loan may be a sensible way to finance your trip. If it's high, then your repayments may become unmanageable and unaffordable. It pays to monitor the interest rate or fix your percentage rate for the life of your loan.
[Photo courtesy of billycm/pixabay.com]
Consider How You Can Save Money While Away
If you're venturing to experience the culture of Goa, the chances are that you don't fancy spending your nights in a five-star resort a world away from how people in India actually live. By investigating opportunities to stay with local families, you'll be able to experience the rich culture of the country in a more worthwhile way. If staying with strangers is a little too much to handle, at least look into hostels or cheaper hotels. Your accommodation will be the single largest expenditure while you are away so select wisely.
Pack light and only what you need. Spend your money intelligently by investing in a top quality backpack and suitable walking shoes. There's no need for the Gucci bag and the Prada boots.
Traveling is an awesome life-affirming experience. Now that you've chosen to scratch those itchy feet, ensure that you pay for your trip of a lifetime the right way.
Shopping in the New Age means that we can now pay for our shopping with a swipe of a credit card, a click of a PayPal account or a tap of a phone. We are also no longer restricted to our local shopping mall or what we can find online. Nowadays we can hop on a plane and we could be in a completely different State by lunchtime. If we are feeling even braver we could hop on a  plane , get comfortable in our seat and enjoy the inflight entertainment. We could even have a nap and wake-up completely refreshed and ready to go shopping in an entirely different country! Madness? No! We have all heard of people taking a weekend to go shopping in New York. Well, how about treating yourself to an amazing shopping holiday that is somewhere very different. We won't be popping to the local mall, no, we are going to a far flung holiday destination for our shopping.
Why You Should Consider Shopping Abroad
You have heard the hype. Friends claiming that they managed to buy massive diamonds for a fraction of the price. But is that true?  Does shopping abroad really live up the hype. Could we really find ourselves buying gold for a couple of dollars?
There is no doubt that shopping abroad can mean that we pick up some incredible bargains. Who needs thrift stores when we have the whole world at our fingertips. However, for our shopping trip to be worthwhile we need to put in the research first.. We need to make a list. What is it we want to buy? There literally is no limit to what we could buy. We could pick some silk scarves from a market like the one talked about in this article https://www.vice.com/en_us/article/4w7k5d/haggling-in-beijings-silk-market-made-me-drunk-on-power-317 , a stunning house from a real estate agent like this one http://rumahdijual.com/makassar/apartemen , you will be amazed how much further your money goes, or if you always fancied yourself a dream car then this website tells you the best place to find one https://classiccars.com . However, before you get too excited and think that you want to buy an apartment or car, you need to consider that these purchases won't slip easily into your suitcase! Also, for the car there is the cost of transporting costs and import costs. But let's not let the technicalities stop us. We can dream!
Once you have done research you should have narrowed down your destination. Where the best part of the world for your shopping trip? You don't want to pay over the odds for your plane ticket so use a website like https://www.skyscanner.net to find the cheapest flights for you.
Shopping abroad is a great way of really experiencing and exploring a country. Getting out on foot and shopping like a local means that you will get a more authentic holiday. However, there are some things that you will want to consider.
Tip 1 – Is It Genuine?
If you are going shopping for a specific item then you need to do your research. Find out if that item has a kite mark or a branding mark that will help identify if the item is genuine. You don't want to be paying lots of dollars for a fake. It is only a good deal if the product is genuine. Putting in some research before you go will also help you identify the genuine vendors. Look on Tripadvisor and see if you can find any reviews for the shops or market that you are planning on visiting.
Tip 2 – Don't Be Rushed
Don't be forced into buying a product. The vendor will want to close the deal. You aren't in a rush. Make sure you take the time to go and look round all of the vendors and compare prices. Another vendor might be selling the same product but much cheaper.
Tip 3 – Don't Be Afraid To Haggle
Many countries will expect you to haggle. Don't be scared of this. Treat it as a business transaction. Keep it polite and always smile. You need to be patient with the haggling process as it can sometimes take a while.  If you still aren't happy with the final price then don't be afraid to walk away. You can always come back tomorrow.
Tip 4 – Stick To Your Budget
Plan your budget and stick to it. It is only a bargain if you can afford it. Do not allow yourself to spend more.
Tip 5 – Stay Low-Key
Don't go out shopping wearing an expensive watch and waving your iPhone 8 about. This will send the wrong messages out. It will also affect how effectively you are able to haggle. You want to be discrete and be able to blend in like a local. If you are taking a handbag then I would recommend wearing one that crosses your body and one that is fairly small.
Tip 6 – Will The Store Deliver?
It always worth asking if the store delivers. That way you can continue shopping without having to lug a load of shopping bags around with you.
Tip 7 – Pay On Credit Card
Paying on credit card will offer you a certain amount of protection. However, be sure to inform your bank so that they don't think that you splurging the cash abroad is something to worry about. The last thing you want them to do is freeze your bank card.
Tip 8 – Transporting Your Purchases Home
You have done the fun bit – shopping! Now you need to get them home without breaking them or losing them. You need to plan ahead and bring an extra suitcase. This is then yours for the filling. Make sure that your suitcase has a lock on it too. You need to wrap any breakables carefully. Taking some bubblewrap with you is a good idea. You can then use this to wrap your precious bits. You should also sandwich your purchases between your clothes as this will help protect them too.
Trip 9 – Check Your Airline's Baggage Allowance
Ring up your airline and check your baggage allowance. You do not want to find that you have to leave some of your lovely purchases behind because you have gone over your baggage allowance!
Tip 7 – Paying Duty
You will need to check that you understand how much duty you will need to pay on your purchases. Check how much you are allowed to bring back and what you need to declare.
Not Just A Shopping Trip
It is fun going shopping abroad but it shouldn't just be about the shopping. Make sure you allow yourself enough time to explore the local coffee scene. Sitting back and enjoy a coffee with the locals is a great way of really sampling the local culture. Don't be afraid to join a big table and get chatting to the person sat next to you. Most people are very friendly and happy to chat. We also need that shot of espresso if we are to continue shopping. We really do want to shop until we drop.
You should also try some of the local food. Go into a restaurant and sample some of the local delicacies. Eat where the locals eat and really enjoy the experience.
Get Insta Worthy
Going on holiday shopping is also great for any fashionista's Instagram feed. You will find the perfect Instagram shot at the end of every alley way and on the corner of every street. With cool street art, romantic sunsets on the beach, plant-lined walls and trendy coffee shops that make for the perfect flat-lay. Shopping abroad means your Instagram feed will go from drab to fab! Makassar will make you a real mover and shaker in the Instagram world.
Time A Shopping Trip Abroad With A Festival
Time your shopping trip abroad with a music festival. Coachella is becoming so old hat. It has become a festival that is populated by boring supermodels and the fame hungry Kardashians. It's time to go back to your music festival roots and find a new a festival. Coachella will look positively tame compared to some of the other festivals out there. There is a festival for everyone. Check out the local festivals, let your hair down and go crazy!
Shopping Abroad Is An Adventure
If you are looking for an adventure with some great shopping then a shopping trip abroad is for you. You can pick some real bargains abroad. Shopping abroad will take you out of your comfort zone, it's not like popping down to the local shopping mall. However, this is what also makes it a valuable experience on a personal level. You are breaking out of the normal routine and you trying something new. This will help you become more confident and these new life experiences will help you in your future life. There is so much to embrace about shopping abroad. You are seeing different parts of the world and experiencing entirely different cultures. Shopping might be tough on the purse strings but it is very good for the soul.
Have you been shopping abroad? Did you enjoy it?
Image Credit Unsplash.com
If you are looking for a vacation, then these days, you don't need a travel agent to do it all for you. With the wonder that is the world wide web, there are plenty of things that you can do to find some bargains. Having said that, you do need to do a certain amount of due-diligence to make sure that you get a good deal and don't end up with a nasty surprise upon arrival. So in order to make sure that you get a good deal and you have peace of mind of getting the kind of vacation that you want, then here are some of the main issue to look out for when planning a DIY vacation.
[Photo courtesy of publicdomainpictures.net]
Flights
When you input names of the people flying, make sure that you triple check what you have entered. An autocorrect could mean a spelling gets changed. If this isn't spotted, then it is pretty likely that the airline won't allow you to fly. It can cost you quite a lot to change the details.
Check the location of the airport. You might think you're getting a good deal on a flight. But if you end up having to get a taxi or a bus ride for two hours once you're at your location, it is far from ideal. Plus, that is going to cost you a lot of money. A lot of budget airlines use smaller airports that are outside of cities. So that is one to check, for sure.
Check the airline that you're flying with. You might have a particular preference. But many airlines partner up these days. So if you want to get airmiles, or even use up some air miles to cover costs, then you need to check it isn't a flight with their partner airline.
Hotel Accommodation
You should never assume anything when it comes to your accommodation. If you're going to a hot country and the hotel doesn't mention a pool, don't just presume it will have one. Of course, it would make sense that it would. But not all will. So don't presume, and you won't be left disappointed.
Look for reviews of hotels on sites like tripadvisor. You want to make sure that it isn't too good to be true. If the same problem is coming up with several reviews, then it could be time to choose a different hotel.
As well as checking the reviews, you can see what pictures people have posted. Of course, a hotel website is going to post their best pictures online. But these could be edited heavily or years out of date. So look for photos from previous travelers to see if they match up.
Checking where the hotel is exactly, on a site like Google Maps, is a must. You can see what amenities are around, as well as how far away things are. If you're told your accommodation has beach views, is there a beach nearby? If you're told you'll be by a Metro station, then how many minutes will it take to walk to it? Then you can make an informed decision about your accommodation.
[Photo courtesy of ritmoboxers/pixabay.com]
Self-Catering Accommodation
If you prefer to go down the self-catered route, then it can make things a lot cheaper. You can even look for a room for rent in someone's property these days. This can be good if you're looking to keep costs down, as well as wanting to rent and stay there for quite a while. So it is definitely a better option when it comes to longer-term trips. But what should you look out for when it comes to self-catered accommodation?
Check the terms and conditions or 'the fine print' closely. You don't want to end up with losing your deposit if you arrive slightly later than you said you would, for example. What about insurance? Who will have keys and access to the property? What happens if things get broken, or keys get lost? You should never presume anything, so check it all out carefully.
See if there are any independent reviews online. Like booking a hotel, you want to make sure that you're going to get what you're told you'll get, as well as getting value for money. If it is a villa, you want to make sure that the owners will come and meet you as and when you have arranged, as well as making sure that they are contactable. So if you see any reviews that mention the same thing, or that the owners weren't easy to contact, then it can be a good indicator that you should steer clear.
Look at Google Street View if possible too. It can give you a good idea about the street that you'll be on and what kind of access is around. If you have young children or have someone in the group that is in a wheelchair, then you might want to check that there aren't steep steps up to the property, for example. It will let you know if you're in a mainly residential area too. If your flight arrives late at night, you'd need to be quiet when arriving at your property, for example.
Camping
Campsites can vary hugely. So if you're thinking of doing a DIY camping vacation, then you need to know what you're getting yourself in for. When it comes to camping, you do expect it to be pretty basic in many ways. But you might not want it to be almost primitive, as it can be at some sites. So get opinions from others, as well as reviews, when it comes to the site and the conditions of it. Along with that, check all of the things that you need to bring. Are there access to things like gas and electricity, for example? If not, you won't want to bring your hot plate for cooking. You'd need to think more about bringing something like a portable gas stove instead. So check what it all comes with and then, check again!
Once you're actually at the campsite itself, then you need to think about where you pitch up. You might want to be fairly close to the bathroom block, but not too close. It can get quite noisy if you are. So that is something to consider. You should also attempt putting your tent up before you go, especially if it is new. You don't want to be left with some tent pegs missing and a collapsed tent! So with that in mind, having a list of the things you need to take with you is a good idea. Then you can make sure that you don't forget anything; you never know what stores will or won't be around you if you've never been to that place before.
At the end of the day, what it comes down to is preparation. If you're someone that likes to do things quite last minute, then it can be a risk. As long as you're willing to take those risks, then that is fine. If you prefer to take your time and plan, then you can make sure that your DIY vacation will run as smoothly as it can. It also pays to get travel insurance; that can make such a difference, just in case anything goes wrong, you won't be out of pocket. Have you got any tips or tricks that you would add? Would love to hear what you think and what you have found works for you when you plan your own vacation from scratch.
Holidays, especially ones abroad, can get incredibly expensive. On top of the flights and the hotel, you also have to pay for yourself (and possibly your family) to eat, enjoy activities and day trips, and have some spending money leftover to buy a souvenir and gifts. It can be pretty hard to relax when you're stressed about how you're going to pay for everything, so I've thought about that for you. Here are the top ways to pay for your vacation abroad.
[Photo courtesy of 401(K) 2012/flickr.com]
Use Your Savings
Paying for your holiday using money that you've saved up for a while is the most sensible option. Why? Because it means you won't be putting yourself in debt before you have even got through bag checks. Although you may want to consider applying for a credit card regardless of how much money you have stashed away in your savings account. This way, if your holiday company goes bankrupt, you will be protected by buyers protection and will be able to claim the money lost back from your credit card issuer. All you need to do is pay for your vacation with your credit card and then pay it straight off away using your savings before you incur any interest.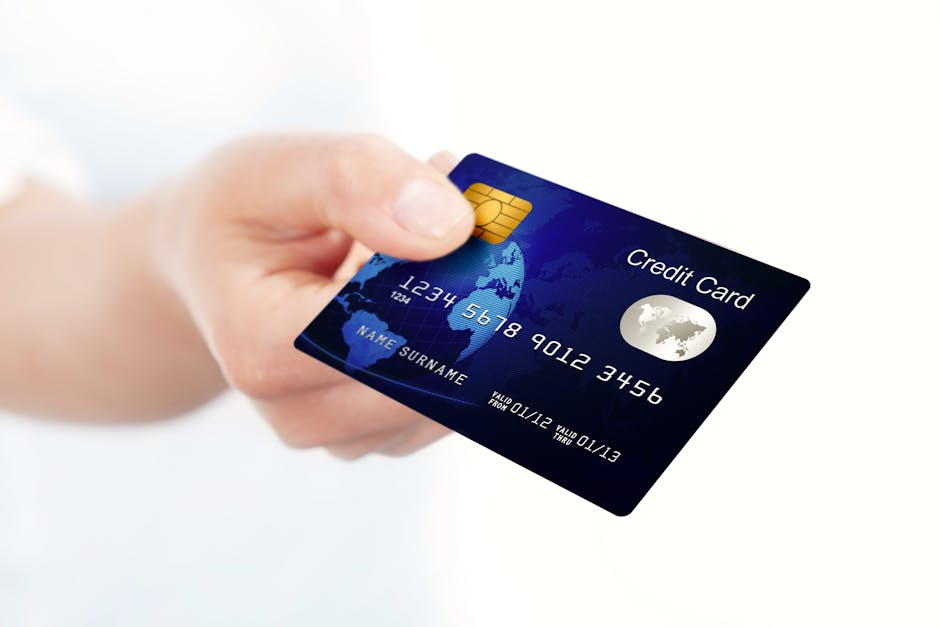 [Photo courtesy of Moghees Ahmad/pexels.com]
Apply For A Credit Card
Depending on the type of credit card you apply you can get a whole range of benefits. Rewards credit cards offer you a reward in return for spending money. There is a whole range of rewards that you can receive, including high street vouchers, vouchers for restaurants and hotels, loyalty points for supermarkets, air miles, and even football merchandise. Cash back credit cards offer you a percentage of the money you have spent back once you've paid off your card. These options are both perfect if you intend to pay off the money straight away. If you don't have the funds straight away and need to spend the cost of your holiday over a few months, then an interest-free purchase credit card is a great option, as you won't incur any interest from using it. Visit best.creditcard for reviews on a range of different credit card options.
[Photo courtesy of maxpixel.freegreatpicture.com]
Get A Loan
If at all possible, you may want to avoid taking out a personal loan to pay for your vacation. However, if you have no other option, and are certain that you will be able to make the repayments, then go for it. Like with credit cards, you will be able to spread the cost of your repayments over several months, but you may also gain a little more money than you could through a credit card alone. The Money Advice Service weighs up the pros and cons of taking out a personal loan so that you don't have to.
Even if you don't intend to go abroad this year, holidays are still expensive, so ensure you will be able to pay for everything before you start booking anything. Even if you need a lovely, relaxing holiday, it certainly won't be if it causes you to fall into debt, so ensure you think through all of your options.