Browsing Category: "Shopping and Savings"
For clubs and societies, as well as individuals who like to be unique, or budding designers hoping to incorporate their designs into clothing, customized trousers could be a great idea. They may not be very easy to come across, but there is a company which offers a quick, simple and easy way to order personalized trousers. They have an very wide range of trouser choices, from cargo to pleat, safari to chino, and others in between. Various colours and sizes are available.
Custom t-shirts are all very well, but personalized trousers are truly original and more interesting. They can be stylish, funny, quirky or simply practical, depending on your needs. Maybe you want to incorporate a logo, a funny comment, a unique image or simply the name of a society: all of these can easily be done. has a simple procedure for ordering printed trousers: choose your style, size, colour and method, upload artwork, and place your order. You don't even have to wait very long, as orders are usually dispatched within ten working days.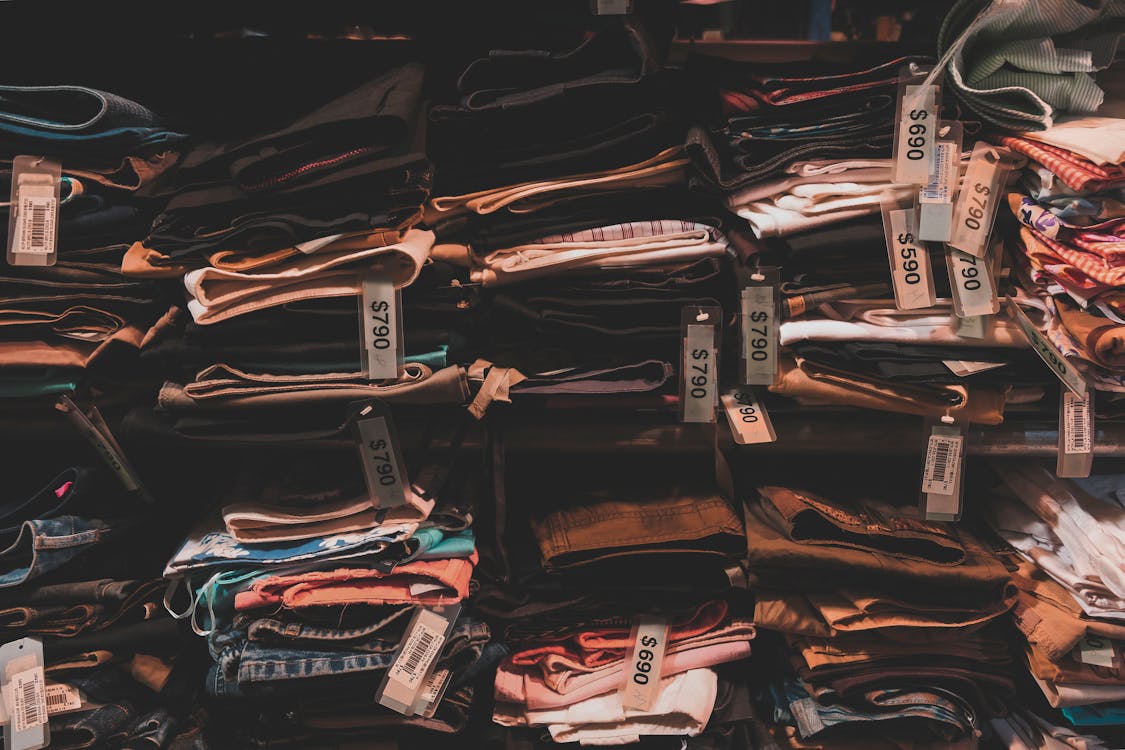 [Photo courtesy of Henry & Co./pexels.com]
Placing a company logo on staff trousers can often be very useful to prevent trousers becoming lost or stolen and make staff easily recognizable. This need not be an expensive process; some companies offers very reasonable product and delivery costs. Screen printing and embroidery are great for large orders, where they can send out prior samples. It's easy to get an instant quotation on their website.
Personalized trousers can show that a sports club or university society is a cut above the rest. A logo on chinos can look great for a formal event or something like safari pants or cargo pants are ideal for expeditions. Use your creativity in deciding what design is going to look best. Soon all the other clubs will be asking where they came from…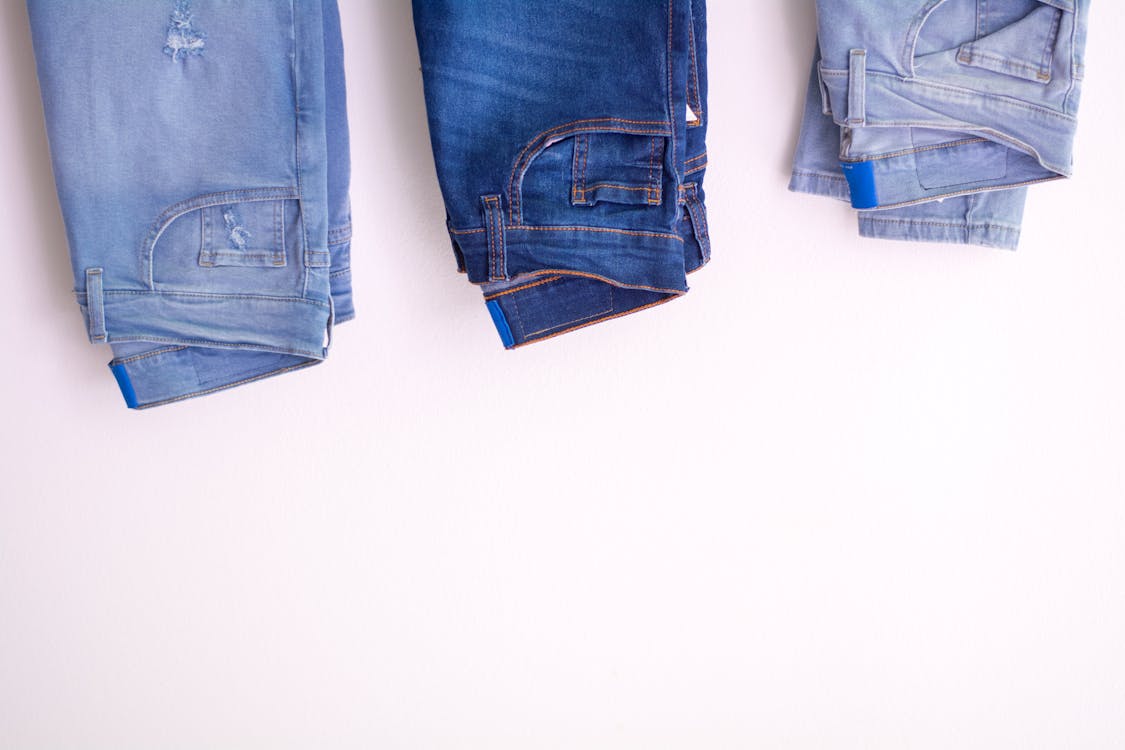 [Photo courtesy of Mica Asato/pexels.com]
Designers may find that trousers are an original and successful way of adding value to their designs. Some companies allows customers to upload their own artwork- no need to choose from a range of their designs- so the possibilities are endless. While men once generally wore dull traditional outfits, more and more they choose to express their individuality by choosing particular colours, patterns and images which suit their tastes. If anything, men are now expected to have a personal style. Embroidery can look stylish and traditional while screen print can be cutting edge and contemporary. Trousers with a little something extra could well be the next big trend. Finding a reasonably priced supplier is key, some comapnies offer discounts on delivery for bulk purchases and there may be other bulk discounts available.
Four simple steps to ordering personalized trousers :
Choose a garment e.g. pleat trousers
Customize using easy online options
Upload artwork/logo etc
Pay with the method that suits you the most
[ Tagged In ] Affordable Customized Trousers, Affordable Trousers for Men, Cheap Trousers for Men, Men Trousers, Men's Fashion, Trousers


We could all do with some extra cash in our pockets, right? Well, instead of worrying about it, why not come up with a practical plan for achieving it? There is a multitude of things you can start doing right now that will result in more income tomorrow – let's take a look at some of your options.
Make a budget
First of all, you can't expect to have any kind of control of your money if you don't know where it is going. For this reason, it's vital to create a budget and stick to it. With the right financial plans in front of you, it's possible to see where you are spending, and, more importantly, overspending. Anyone can make significant cuts with not much effort at all, and you will have more of your monthly income available almost immediately as a result.
[Photo courtesy of nattanan23/pixabay.com]
Pay down your debts
If you are anything like the average household, the chances are a significant proportion of your money is going towards servicing debt. You might be surprised at how much this stacks up. Home loans, car loan payments, credit cards and overdraft fees – it's a lot of money just seeping out of your account. And given that all this money could be used for your savings instead, it makes sense to tackle your debts as fast and hard as you possibly can.
Make money for your boss
The salary you are paid is usually directly correlated to the amount of money you earn the people you work for. So it makes perfect sense to learn how to make more money so that you get the paycheck you deserve. For example, let's say you are an engineer for a firm that does a solid job creating, fixing, and maintaining specialist equipment. You are important, for sure, but what if you take a masters of engineering management online course, or something similar? The management skills you will learn will help you provide much more value to your employer, and give you a chance of earning the big bucks. Educating yourself on any subject is important, but make sure it provides value.
Exercise and get healthy
Not only will exercise and healthy eating help you feel better, fitter, and more resistant to illness, but it will also make your more productive. Let's say you are self-employed. You have a healthy amount of clients to work with, but because you constantly feel lethargic and tired, you end up having to work long hours. Instead, get fit and healthy. You will get more done in less time, and you can fill that space with more clients, earning you more money.
Get an accountant
Finally, get yourself an accountant – it could be the best investment you will ever make. A good accountant will help you get all your finances in complete order, become more tax efficient, and point you in the right direction for the best possible investment opportunities. Simply put, you pay an accountant, but this amount will pale into insignificance when compared to the money they will save.
It's easy to assume that people who are organised and smart with their money have always been this way, and find it easy to do so. However this is a skill that anyone can learn, and being in control of your finances is one of the best things you can do in your adult life. Even if you're currently in debt or have been before, it doesn't mean you can't turn over a new leaf with your finances. In fact, once you have lived through the stress that debt and being out of control can be, it can make you more cautious and make smarter choices in future. Here are three things that financially savvy people do, and that you can too.
They Spend Less Than They Earn
This seems like such a simple concept, but it's something that so many of us simply don't practice in our financial lives. We spend on credit cards and use loans for things we don't really need. We borrow money from friends and family, meaning we're spending money we don't have (or haven't earned yet). Come the following month, we're already behind due to overspending the month before. It might feel like you're not a big spender, but chances are there are lots of ways you can cut down costs so that you're spending less than you earn. Takeaway food and coffees, magazines, digital subscriptions and socializing can all add up. It's not to say you need to give up everything that you love, but do have a careful look at what you spend and see where you can cut back. Spending less than you earn means you can start saving instead.
They Budget Carefully
Speaking of looking carefully at what you're spending, on of the very best ways you can do this is to create a budget. When you know exactly what comes in each month and what goes out, it puts you in control of your money. Address each area of your budget- shop around for utilities to make sure you're getting the best deals. Write shopping lists and meal plans to make sure you stick to your grocery budget. Cut back on luxuries that you probably won't really miss once they're gone. There are lots of apps and budgeting software programs out there these days that make this so easy- so take a look at them.
They Put Their Money to Work
Once they've saved some money, financially savvy people know how to put this to work. For example, investing savings well will turn a little money into a lot without much extra effort. You could invest in property, business or look into qualcomm stock if you're knowledgeable about the stock market. Instead of leaving money to generate a small amount of interest sitting in a savings account, it could be accumulating massively over the space of months or years. Financially savvy people know where to put their money for the best returns and it's something you could do too. If you're new to investing, property is possibly the safest bet, as it generally appreciates in value year on year. You could buy a home and rent it out, you get your tenant's rent money landing in your account each month, and if you sell later down the line it's almost guaranteed to be worth more than what you paid for it.
Are you a financially savvy person, or do you aspire to be? What things do you think those who are organised with money do differently?
Everybody deserves a night out every now and again. In fact, everybody needs a night out every now and again. You see, the good times and good laughs founds on nights out are good for the soul. So, make sure you get out and enjoy yourself soon!
And, if the cost of doing so is the thing that is holding you back, then make sure to take heed of all the money-saving advice below.
[Photo courtesy of geralt/pixabay.com]
Start the celebrations before you leave your home
A night out is a celebration of life and the freedom to do what you like, when you like. And, if you want to save money on this celebration then you should begin them in the comfort of your own home. You should do so — which could involve you having a drink or eating before you leave — so that you don't have to pay the extricate prices of having to do so when you are out. Of course, if you 'pre-drinking', just make to not drink too much as that could ruin your evening.
Stock up on carbs
Carbs might not always be your friend, but they are when you are going on a night out. They are because they will see you feel full enough to skip having that late-night kebab, which will instantly save you some money. So, before you head out, make sure you eat a proper meal packed full of as many carbs as possible.
Prepare for your return home even before you leave it
If you put plans into place in regards to the ending of the night, even before you've started the night, you will save yourself a load of money. First of all, sticking with the theme of eating, by preparing yourself a meal to come home to you will stop yourself from having to pay more money for food you don't even really need — you just have to remember the meal is there and waiting for your back home whilst you are out! Second of all, you should prepare for how you are actually going to get home by pre-booking a taxi. By doing so you will not have to pay the extortionate prices demanded by taxi drivers in the early hours of the morning.
Use loyalty or discount cards whenever and wherever you can
Different places and businesses are always using loyalty and discounts cards to entice custom, and you should be making the most out of these cards. Whether this entails you using an Uber credit card in order to tap into the fair-reducing benefits of doing so, whether this entails you using the drinks vouchers handed to you by club promoters or PRs or whether this entails you using the cards handed to you by local restaurants or fast food establishments to get cheaper drinks and food respectively, just make sure you use them! Make sure you use them because they will save you a bucket load of cash on your night out.
Nights out do not have to be expensive ventures, you know. You just take the advice above and stick to any budget that you impose upon yourself.
A lot of the time it takes an entire household, at the very least, to stick to a budget. Unless you have stellar self control, a lot of deals and promotions are going to catch your eye immediately and the impulse is just going to come flooding back. So, to try and avoid this kind of attraction, it's time to put some budgeting rules in place. Here's some places on to get you started.
Find a Rule that Works for You
There's a lot of expert advice out there, but it can't always be applied to everyone. There's a lot of extraneous purchases we often need to make, and that makes living by a strict set of rules extremely hard. Yet, give them a try if you can, as you never know what you could adjust to until you do.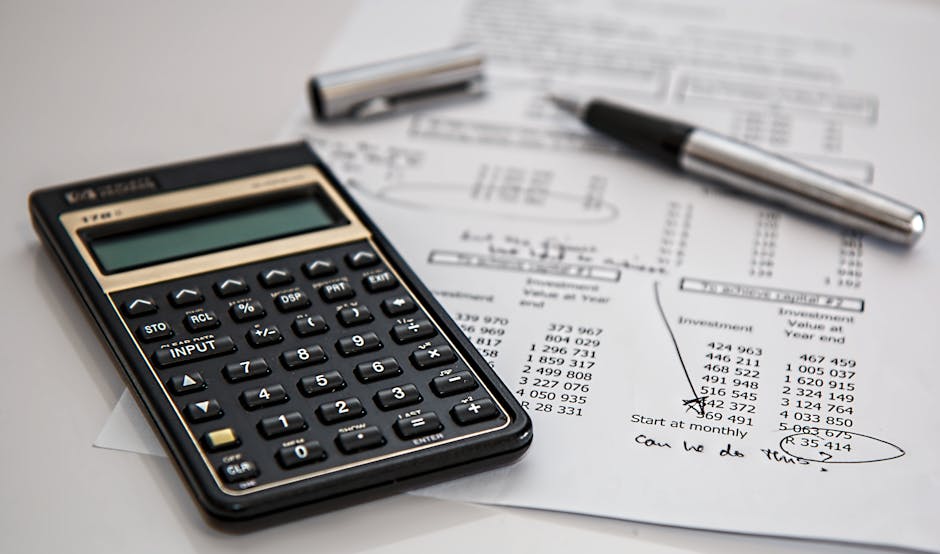 [Photo courtesy of Pixabay/pexels.com]
In general, it's always a good idea to focus on your back payments and debts first, as getting these out of the way means you live to breathe freely for another day. Saving money comes second after this, as hoarding your coins doesn't help when there's a lot you absolutely need them for. Make sure you track everything you spend, as you need to know where your money is going in your new efforts; there's no point trying to adjust to a budget if you don't know whether it's working or not.
Skip Out on That Credit Card
Let's be real here, a credit card is both a good and bad thing, and yet trying to avoid using one is the best course of action. Sure, load up some one time purchases on your card but then try and stop there.
Sometimes you really need to know how to repair your credit fast, and that makes finances a lot harder to control for a good life. Just remember that it's not impossible and budgeting can help a lot with focusing on your bills. Once you remove the risk of adding an extra load onto this, you're well on your way to success with your money.
Look Out for Promotions
Promotions not only attract more and more customers to the store of the company running them, but they work well for the customer as well. These are where you can get your gift ideas and luxuries you've been desperately missing out on.
So maybe you've been skipping out on that face mask that used to keep your skin glowing, and you've been buying off brand cereal for the last few months that definitely doesn't taste like the good stuff to you! If so, keep an eye out for the deals and then bulk buy in order to stock up! It's quite simple to know how to hunt for a bargain, and comparing prices between retailers can be done via the net (which is also where you can find wholesaling!).
There's a lot you can do to keep yourself in the green with your finances. Handle the red with a little budgeting practice!
We live in a consumer society where we are constantly encouraged to purchase a whole host of goods that we don't necessarily need. Sure, you might not want to throw all material desire out of the window and live with the absolute basics. But there are various reasons that you might want to consider living a more minimal lifestyle. Perhaps you're devoted to the planet and can't stand the detrimental effects that waste has on our planet. Maybe clutter, and junk stresses you out, and you prefer your surrounding to be as plain a canvas as possible. However, one of the most common reasons for embracing minimalism tends to be to reduce overall spending. Here are a few ways to embrace minimalism to reduce your overall outgoings.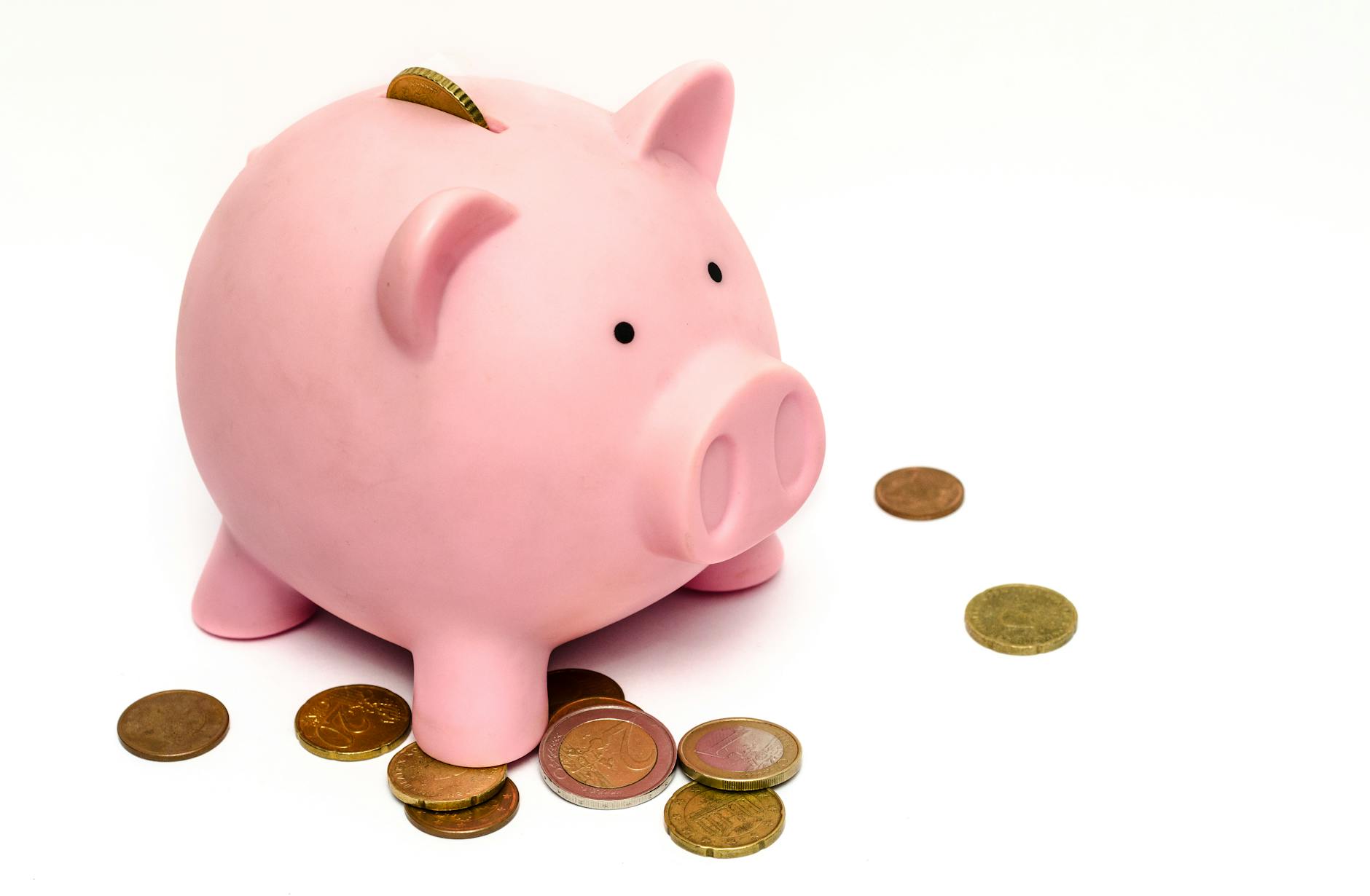 Living on a Budget
One of the main reasons that most people end up in debt is down to irresponsible or unwise spending. If you are currently experiencing debt, it means that at some point or another, it is likely that you have exceeded your budget, or simply haven't had one to start with. Minimalism can counteract this by discouraging excessive and non-essential spending. So, it's time to get into good habits by creating a realistic budget and sticking to it. This is simple enough. All you need is a notepad, pen and perhaps a calculator. Sit down and note down your total salary after tax. This can be on a monthly or yearly basis. Now, total up the overall cost of your necessary expenses (this can include bills and other essential living costs). The amount that is left is your disposable income. This is how much you should have been living on. Try to avoid exceeding this, or you will end up spending money that is not your own and slip into debt. If you are already in debt, use your disposable income to make payments towards clearing your balance. It may sound counterproductive, but you should consider taking out a debt consolidation for bad credit. This simplifies payments.
Question Every Purchase
Buying goods is simpler than ever. Contactless payments mean that you don't even have to make the effort to enter your pin in order to make small purchases. Apple pay means that you can buy a whole host of items even if you've left your money and cards at home. What's more? The advent and success of E-commerce have ensured that you don't even have to leave the comfort of your own home in order to make purchases. You can have pretty anything you could want delivered straight to your door! It's not surprising, then, that many of us spend out of habit and without putting all too much thought into the majority of our purchases. So, it's time to start getting picky! Before you buy any item, question your potential purchase. Do you need the item? What purpose will it serve in your life? Will you get extended use out of it? Only buy what's absolutely essential!
As you can see, living minimally is simple. You can also save a lot of money and stave off the burden of financial debt by living in this way. It's not surprising that this kind of lifestyle is taking off with such popularity! It's high time that you try it out yourself.
If you love to shop, chances are, you car plays a huge role in your outings. Not only do you need it to get you to your shopping destinations safely and smoothly, you also need it to be large enough to get your buys in the boot. Of course, you don't always spend your time shopping. You might find that you are busy a lot of the time, so you need a car that can enhance your trips and help you to get your to do list out of the way.
With that in mind, let's talk about the car models that are best for shopaholic women!
Ford Focus
The Ford focus has a roomy interior and trunk, and offers a great driving experience sure to put a smile on any lady's face.
Nissan Sentra
This is a practical and compact sedan that offers better acceleration and fuel economy than a stick shift.

credit to auto.loan
Honda Civic
The Honda Civic is economical, easy to drive, and reliable. There are hybrid and natural gas powered versions available too, for those who are conscious of the planet. It's the compact-class leader and ideal for busy ladies.
Mazda 3
This car has style and space, making it perfect for you. You get driving pleasure from this vehicle that you won't usually find in this class. There's even elbow room for those ladies with a growing family.
Which of these cars do you like the sound of for your needs? There's bound to be one that works for you. To help you figure out whether to buy or lease, the infographic above will be of further assistance.
Savviness is a quality that all of us could do with a little more of. Whether it's being more savvy with money, with our attitude, or just ensuring we always get the quality that we deserve — a little savviness goes along way.
However, few of us are naturally as savvy as we might hope. Learning to be this way is a pretty strict curve, but it's one you can definitely manage with a little thought and application. If you want to ensure you're always making the smart choices in life and applying savvy principles, here are a few areas to focus on.
Beauty: Learn To DIY Salon Treatments
[Photo courtesy of angeljana_/pixabay.com]
If you're not careful, you can spend a lot of money in your quest to ensure you look and feel as beautiful as possible. One of the simplest ways of preventing your beauty expenses from stacking up is to learn to do them at home.
From gel nails to paraffin wax baths, there's very little done at the salon that you can't learn to do for yourself. It might take a little bit of practice, but when you've learned a little and had chance to experiment, you'll be saving yourself the time and expense of going to a salon.
Complaining: Master The Art Of The Complaint Letter
If you receive mistreatment or bad customer service, then the savvy thing to do is complain. Not only does that help the company guarantee what you've experienced doesn't happen again; it might also mean that you're compensated for your bad experience. Writing a complaint letter is all about being calm, rational, and explaining the situation in detail. If you're never done it before, then infoplease.com has some great basics.
Life Management: Seek Your Options
If your life is going to run as neatly as possible, then you're going to learn how to seek the best options before you spend any money. One of the best ways of doing this is when it comes to renewing insurance and negotiating your utilities bills.
Learning to be savvy in these areas is a question of hunting for the best deals. Don't just accept a renewal quote for your insurance; seek other quotes, look through insurance.me, and even negotiate with your existing provider to try and get a good deal. Do the same with your utility bills, constantly comparing other tariffs, and finding the courage to ask for a better deal if you find that you're missing out.
Shopping: Avoid The Sales Tactic Traps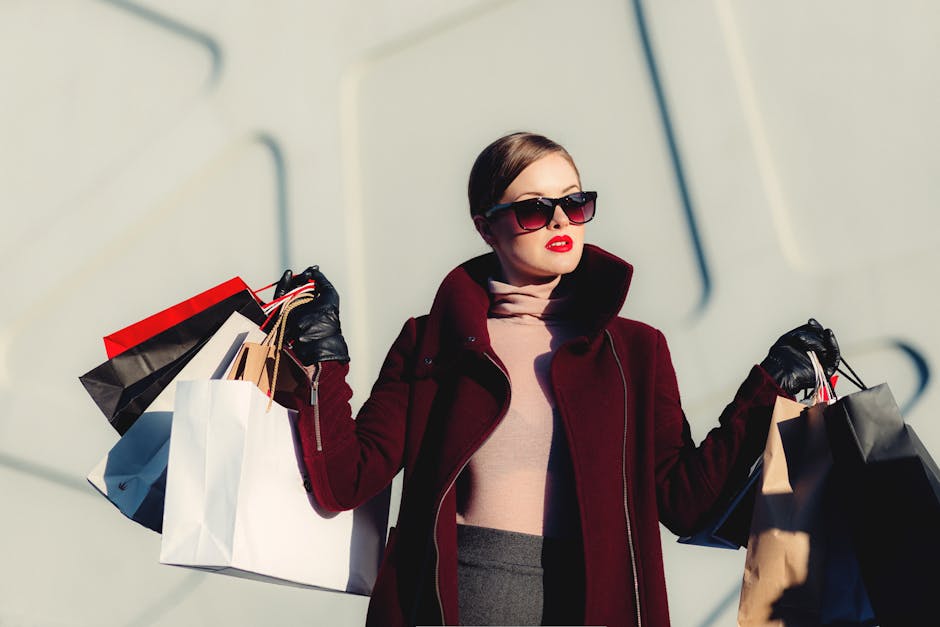 [Photo courtesy of freestocks.org/pexels.com]
If you're going to be a savvier shopper, then you need to pull back the curtain and learn the tactics that shops use to convince you to buy. If you can spot these tactics in action, you can then step back and question your buying decisions — guaranteeing you will make better purchasing choices as a result. Browse the likes of investopedia.com and you will quickly learn which sales techniques you need to be on the lookout for.
These areas are important, but it's good to remember that they're just the beginning. Now you have dipped your toes in the savviness pool, how much further do you think you're going to be able to go? Enjoy the adventure — and the benefits and improvement it will bring to your life!
These days, online shopping is the norm for many people. They prefer to get things online rather than on the high street, and it's not hard to see why. This method of shopping is easy and convenient. But that doesn't mean that things can't sometimes go wrong for consumers who shop online. You need to be aware of the traps you could fall into because they might cost you big,
Paying Luxury Prices for Luxury Brands
Just because you want luxury products, that doesn't necessarily mean that you have to pay luxury prices. That's a mistake that many people make. The best thing about online shopping is that you can get your hands on products from luxury brands without paying the full price. There are plenty of websites that allow you to buy these items at a lower rate than you'd find in shops. And sites like Ebay make it easy to buy second-hand luxury items too.
Falling for Dodgy Deals That Are Too Good to be True
There are plenty of great deals online, but there are also plenty of dodgy deals too. It's important to remember this. You don't want to be ripped off or to fall for a deal that is simply too good to be true. Always look at the security features of the websites that you buy from too. Some websites are not properly secured, and putting your financial information into these kinds of websites can be very risky indeed. You need to make sure that you don't do this.
Not Factoring in Shipping Costs
Yes, many of the deals you find online will be cheaper than the ones in the shops. However, you also need to factor in any shipping costs that will be attached to your purchase. If the shipping costs are high, it might make the overall deal not as strong as it first looks on the surface. It's important not to forget about this. It seems like an obvious thing to point out, but it's a mistake that gets made by people all of the time.
Ignoring the Returns Policy Details
What are your rights as a consumer? You need to know the answer to that question before you buy something online. That means reading the returns policy and learning where you stand on this issue. If you make the mistake of ignoring these policy details, you could end up disappointed and frustrated later on if you end up wanting to return an item that doesn't fit you. So, it's always worth taking the time to read about these things in advance.
Failing to Shop Around
Shopping around is something that everyone should do when they are looking to buy things online. It simply makes sense to start looking at what other companies are offering. There are price comparison sites that make it very easy for you to look at arrange of offers, and then compare and contrast them. When you get into the habit of doing this, you will start to save money on a continual basis.
Imagine the world 30 years ago? Cash was king and to buy stuff you actually had to go to a store and speak to people. Times have changed considerably!
Technology and the internet have given us limitless ways to spend our money, buy our clothes and sell the things we don't want.
This can have the unfortunate side effect of us over-spending, so take a look at these 7 signs that you need to curb your shopping before you take a quick look at some of the modern ways you can spend your money and how to protect yourself.
Contactless Payment
A debit card isn't exactly modern technology but the way we use it today is quite cutting edge. The introduction of contactless technology has made payment more efficient and given major retailers the opportunity to make impressive reductions in the average queueing time. But how do you ensure your money is safe when all it takes to spend your cash is waving your card in front of a machine?
[Photo courtesy of jarmoluk/pixabay.com]
One tip is to place your card in a little foil envelope before placing it in your wallet. The foil means the card cannot be read unless you have it in your hand. There is also a limit on how much you can spend on contactless, which makes it less likely you will lose large sums of money, over the potential of pin fraud.
Buying from friends
Since certain auction sites became so massive, it's enabled the general public sell goods they no longer require and nowadays, some people are making a business out of it. Kind of like an online car boot sale. Interesting developments have enabled much smaller businesses or even personal individuals to own a credit card reader which safeguards both the seller and the buyer and offers more peace of mind than parting with cash.
Just ensure that you have all the right details and where possible you know the seller. Either their address, bank details or business registration details.
Paypal
Paypal is a global giant which sort of goes hand in hand with Ebay and other auction sites. It works in two simple ways. You can either have money in your paypal account or you can link your paypal account to your debit card so it drawers straight from your bank account.
It's particularly useful for quick online transactions as you don't have to repeatedly input your card details online, which can be risky and open you up to fraud.
Paypal protects the buyer often more so than the seller. Your money is usually kept in the paypal account for an agreed amount of days before the seller can draw from it. These means if goods arrive not as described or, in fact, they don't arrive at all. You have the ability to contact Paypal and freeze the funds whilst you sort out any disputes. It can be a little frustrating if you are the seller though. There have been cases where the buyer has damaged the item upon receiving it, or simply changed their mind, meaning you have to take the item back either broken or to resell it again. If you receive the item back damaged and cannot prove it was broken by the purchaser, you will lose the money.