Browsing Category: "Shopping and Gadgets"
With the holidays just around the corner, many of us are looking for perfect Christmas gift ideas for our family and friends. There are plenty of options to choose from, but one of the most popular for adults and children alike is usually some sort of gadget, whether it be a tablet, phone, computer, or games console. However, this is one of the most expensive options too. To help you cut the costs this Christmas, here are six ways to save cash on your gadgets.
Always Do Your Research
When it comes time to buy new tech, there is a lot that needs to be considered. To avoid buying something much more expensive than you need, you should do plenty of research on the gadgets you have to choose from and figure out which one suits your needs best. You should also shop around different stores and sites to ensure that you get the best deal.
[Photo courtesy of Garrett Morrow/pexels.com]
Try To Snag Discounts
Even after you've found a great deal, there are still plenty of ways to shave off some extra cash. You could look through voucher sites to see if you can find a coupon or use a discount you already have, like an employee perk or student card. If you don't have a discount yourself, ask to use someone else's. Just make sure that it's not the person you're buying the gadget for.
Don't Fear Used Items
With con artists and fraudsters aplenty, it's no wonder that so many people are worried about buying used tech. However, as long as you buy from the manufacturer, or a reputable site, like the Amazon Warehouse deals, you have nothing to fear. This can cut costs massively, especially if you intend to buy a gadget that's already been on the market a while.
Avoid Paying For Names
Despite what many people assume, expensive doesn't always mean quality. In fact, sometimes you just pay for a name or label, even though the product itself is exactly the same as cheaper alternatives out there. This is especially true for smaller pieces of tech and accessories, like headphones and chargers. As long as the reviews are the same, go for the cheaper option.
Skip The Extended Warranty
Every time you buy a piece of tech, regardless of what it is, you're always asked if you want to purchase the extended warranty. Many people do this in a bid to be safe, but, unless you're a particularly clumsy person, it's rarely necessary. Instead, check to see if your credit card offers some sort of protection or create your own extended warranty fund.
Choose The Right Time
Prices of gadgets can fluctuate massively throughout the year, so you should be patient and choose the right time to buy your tech. Wait for holiday sales and use price tracking tools to ensure that you get the best deal that you can. Of course, this may not be possible for this Christmas, but you can bear it in mind for next year.
Today's technology can be expensive, but, with the tips above, you can make big savings.
When you need high quality components for a variety of connection needs, you can find a vast array of connectors at one company when you look in the right place. One example of a company that offers all types of electronics and adapter units is Coaxicom. These types of companies offer excellent customer service and a focus on serving your operational needs with high-quality parts and accessories.
With adaptive equipment and accessories, you can keep older models of electronics and televisions current as you find components to bring them up to speed. Find inter-series and intra-series of adapters, attenuators, terminations, phase adjusters, torque wrenches with cable assemblies from these companies; all ready for quick and simple delivery.
Adapters for microwave and RF coaxial come with cable assemblies, components, connectors and tooling.
Some of the brand names you will find when you visit the company's website include Americon, AEP, AMP, Amphenol, CDI, Huber Suhner, ITT Pomona, Ma-Com, Military, Omni-Spectra, Pasternack, Radiall, Sealectro, Solitron, SV Microwave, Tyco and many others.
Another benefit of these types of websites and sellers is that give you a guideline on how to make the proper connections and choose the right products for your needs. Check out something like the custom coaxial cable builder to see what you should do to get your system in working order. Find your connector A and your connector B, or your male and female product so you don't end up wasting any time or energy by taking a leap of faith in your purchase.
A cousin bought a  new set of headphone, it will be his third headphone to be exact. I wonder what is he doing that he always broke his headphone within a short period of time. I have told him to try a different brand but he didn't like the idea since the other headphone available aren't that strong when it comes to sound quality if I only knew that you can buy headphone booster I have probably told him to get one.
[Photo courtesy terapeak]
Headphone amplifier increases volume with a clear audio when used with your smartphones, they are handy that you can bring anywhere you go.
Shopping online is one of the things I enjoyed, it is therapeutic for me. Almost two weeks ago I shopped for several memory storage such as micro sd cards and flash drives, they were on a sale so I grab the opportunity to buy them. If I were going to buy memory storage here in our island it will cost more, maybe twice the sale price. The flash drives are for my mother, she immediately requested me to order 8G and 16G for her when I told her they were on sale. They download a lot of drama series episodes online and they need USB drive so they could watch it in the television which has a bigger screen and resolution.
When I shopped online, I always make sure to pay in cash on delivery to avoid hassle of losing the items while they are on delivery. The micro sd cards I have bought are for a tablet and possibly a phone, if my resources permit me. I have ordered 16G and 32G respectively. My phone is already sluggish, the wifi button doesn't work most of the time I have to press and restart it many times before the wifi could be enabled. Maybe because I dropped it many times or it was already old since I bought it as second hand in South Korea two years ago. I have brought it in a shop to have it fix but just after few days it was not working again. With this, I have also decided to order a tablet for affordable amount.
The increasing use of tablet computers and smartphones allows us to be more mobile, accessible, and efficient. These devices allow individuals to organize a calendar, leave a reminder, set an alarm, and do a host of other tasks. However, if individuals want to be more productive during the day, then they will can use five apps to achieve this goal.
Dropbox
This is a cloud storage app that allows users to share files between multiple devices. Users may upload various documents, photos, and even videos to keep in the cloud. The app needs to be installed on your smartphone and on a desktop computer at home or at the office. This allows users to access documents or other files from anywhere Internet access is available. Files will be synched to any connected device automatically. A link to a stored file can be sent via email.
[Image courtesy of FirmBee/pixabay.com]
Apple iWork
The iWork suite from Apple is actually three business apps. There is Pages, Numbers, and Keynote, for the iPhone, iPad, and iPod touch. Users can edit a presentation, spreadsheet or document right from the device. Editing can easily be done by using an on-screen keyboard. Another benefit is that files may be saved as a PDF for sharing and viewing on other software programs, such as Microsoft Office. Sharing of files can be done using iCloud or iTunes File Sharing.
GoToMeeting
Meetings that need to be scheduled as a reminder can be done using this app. Multiple users of this app are able to share files that include reports, presentations, and spreadsheets. A user can send an email for a meeting to anyone even if they are not users of the app. This app also includes GoToWebinar you have if a video conference is required. You can conduct a video conference with up to six people on an iPad, an iPhone, and even an Android device.
Evernote
Business owners who need to keep various notes and archive photos or web pages will want to use this app. You can install the app on an iPhone, iPad, and an Android device. A simple search can be done to find information that has been stored. Data that is stored on the app is processed and indexed for you to search from your mobile device or even a desktop computer. There are many ways to use this app to be productive and well-organized. You can easily share notes and other data.
Quickoffice Pro
Users who want a way to quickly edit documents when not at their desktop computer will enjoy having this app installed on their mobile device. The app can be used to create and edit documents for use on a computer with Microsoft Office. There is also a file manager application that allows you to transfer files to Dropbox and other services.
Apps that can be installed on a smartphone or mobile device allow users on the go to easily complete a needed task. This is crucial to meet deadlines or access information when out of the office. If you're on the road frequently, consider renting a Servcorp virtual office so that any phone calls and mails are taken care of while you're away.
Written by Beth Gadd
Music is already part of our daily life, there is no silence inside our house when they started playing music. I sometimes ended up complaining for not being able to take a nap or think of something to write for my blog. These past few weekends we always travel to the neighboring town to wander and fetch my father and since it is quite boring traveling in the road alone, they always turn on their phone music player and listen to music through headphone. I have thought of looking for headphone amp review since I always wanted to amplify the sound of my phone or laptop when I am watching some movies.
The last few years have seen an incredible range of apps taking over our lives.
Who would have believed just a short time ago that we would soon be able to do so much with our phones and tablets thank to these apps?
The good news is that the fact that the app revolution is far from over. In fact, we believe that it is only just beginning.  The following are some of the apps we predict will rock our world in 2015.
Smart Home Apps
We are still waiting to see those house cleaning robots and mechanical butlers we were promised all those years ago, aren´t we? Until we get them it seems as though we are going to have to make do with apps that let us get things done around the house more smartly. You can already use your mobile device to switch on your alarm, turn on your lights and manage your fridge´s contents. There is a good chance that 2015 becomes the year in which we finally begin to control more of our homes using apps. Can you imagine using your phone to vacuum your floor, turn on the shower and open your garage? There are lots of interesting ways in which apps could make boring daily chores that bit more interesting. Maybe you could soon cook the dinner while you are work and chill that bottle of wine to the perfect temperature while you are still sitting in traffic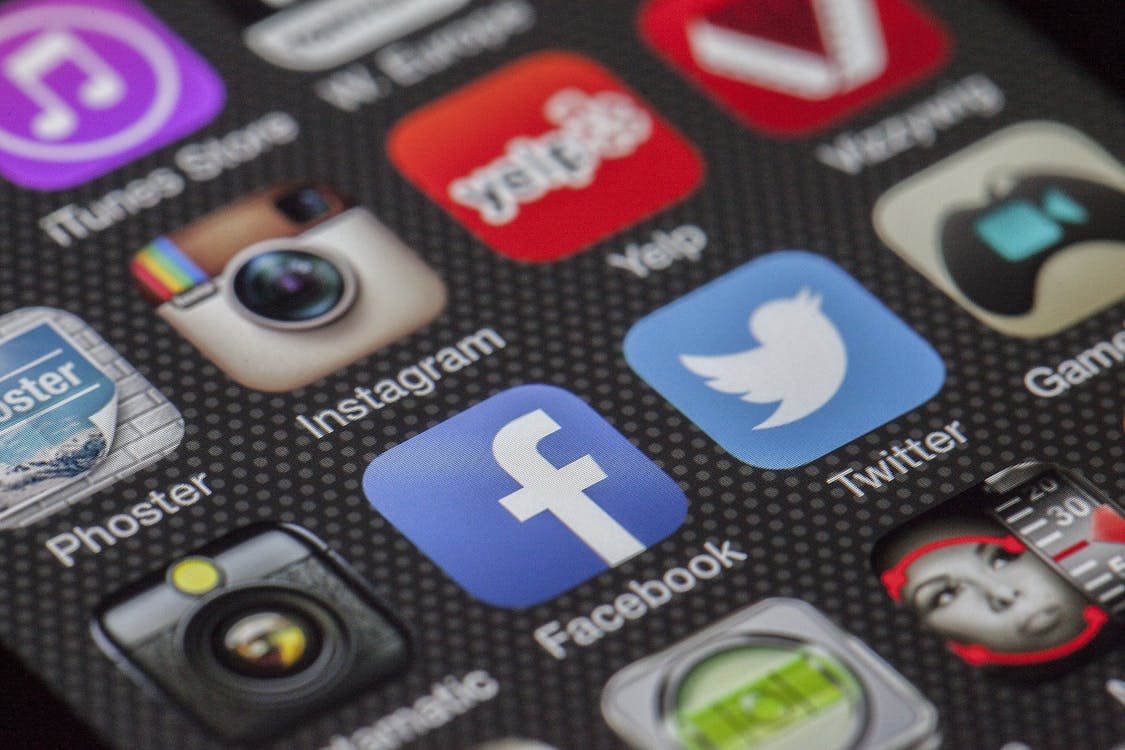 [Image courtesy of pixabay/pexels.com]
Short Term Fashion Apps
The ease with which mobile apps can now be developed means that they can now be looked on as being more short term than before. This means that they now lend themselves more to temporary use before being discarded or updated. A good example could come in the shape of the fashion world. It would be no surprise to see them now used to showcase a specific season´s trends or to help you to plan your summer wardrobe. There is now little need for a brand to think about using just one overall app for everything. It now makes more sense for them to reach out to their customers on what it is that concerns or interest them at this specific moment in time.
More Personalised Apps
We have already started to see apps gets more personalised and targeted, a trend we expect to see continue in 2015. For instance, if you are going to a shopping centre you could download the app on your way and make a list of what you are after. Once you arrive you would get updates or messages telling you exactly where to find what you are after at the best price. We no longer want generic apps that aren´t particularly useful to us. Instead, we want only the most relevant information that helps us out right here and now.  There is no reason to think that this won´t happen soon. When it does it will make our mobile devices even more useful to us than they already are.
This is a guest post for Socialwatch.co a newly launched social media agency who specialise in the buy twitter followers uk and buy Instagram followers uk market.
Movavi video converter Mac is a software that enables you to do a lot more than just converting videos. The software comes at a very reasonable price and is packed with features.
The features of Movavi's video converter for Mac are stated below:
The software lets you perform some elementary editing on videos. You'll be able crop a video using this software and also you'll be able to apply some preset filters to your video to enhance its quality. It also lets you add titles to your video.
The software enables you to regulate the sound of a video file. You'll be able to increase the volume of sound of a certain part of a video as well as decrease the sound volume of a certain part of a video that is very loud. Due to the fact that Movavi video converter Mac has the SuperSpeed technology, you will be able to regulate the sound of a video without having to re-encode the video track and also because of this technology, the entire operation takes very little time to complete and there is no chance of the quality of video getting reduced due to this.
In addition to converting audio and video files to any of their respective commonly used formats, Movavi's video converter Mac also allows you to convert image files.
The software also enables you to make video of slideshows and you'll also be able to make compilation of video clips using this software.
The program also lets you convert video clips to GIFs. You'll only have to select the video clip and apply the appropriate preset and set the size of the image file and then click on "convert" button and your GIF will be created.
The software lets you convert a High Definition video file to an inferior quality video file and it also lets you convert a high definition video to any other format having the same resolution.
As the program has latest codecs, a converted video file's size will be quite low but the video quality of it will not be noticeably lesser than that of the original.
The software has appropriate preset for converting a video to a format supported by websites that allow video sharing.
The software also lets you extract audio from video files and save them in mp3 format. It also lets you convert the mp3 file to other audio file formats.
After you've converted a file to a format supported by a Apple portable media device, you'll be able to synchronize the file with iTunes.
Low resolution videos do not look good on big screens. You'll be able to adequately enhance the quality of such a video for viewing on a big screen by applying an appropriate preset already included in Movavi's video converter for Mac.
The software also comes with presets for most of the popular mobile devices. You'll only have to specify which device you'll be playing the converted video in and the video will be converted to a format supported by the device.
Movavi video converter for Mac has such a simple user interface that even someone with no experience of converting videos will find it easy to use.
When you want to produce a clean performance for your snare drum, try using a stereo gate which is popularly used by professional musicians. However, when you lack the expertise in setting up the stereo gate, it may produce an irritating sound when a spillage of the hi-hats to the microphone may occur. The continued opening of the stereo gate can distract the sound that could ruin your reputation as a musician.
To solve the issue, why not use drawmer ds201 stereo gates at musicians friend? This type of stereo gate has various features such as a low-pass and high-pass variable filters and works for efficient gating and ducking. It also produces harmony for its output and input while it has a sophisticated specification for high audio.
The Drawmer DS201 stereo gates are known for their quick attack time. The gates are useful for both the musician and the sound engineer because of their ability to reshape, adjust and control the sound without producing a spillage and broken sound especially during fade in and fade out. This is indeed a valuable tool if you want to succeed in your gigs.
The cello is less popular compared to its siblings in the violin family. Most people are unaware of the importance of cello in producing the perfect tune. Being part of the music ensemble, cellos are equally important with other musical instruments because its four strings produce an octave voice which is the counterpart of the bass voice of a singer.
[Image courtesy of nuttakit/freedigitalphotos.net]
This musical instrument is associated with classical music and it is played in orchestras. The sizes of cellos vary and the choice of their strings can make or break your sound. If you want to bring out the best music during a stage performance, consider the cello strings at wwbw. Look for cello strings that have strong elasticity to enable you to produce homogeneous and harmonious sound.
The most ideal strings are those that are calibrated so that it can jive with different styles during performance. Cellos are hard to adjust because you will encounter a lot of problems such as muting and wolf sound especially when you reach the G and Spirocore C tungsten and silver strings. It is imperative before playing the cello that you have to choose the strings from wwbw for much applauded performance.