Browsing Category: "Fashion and Style"
Do you have a great-looking pair of boots that you want to keep looking shiny and new forever? You could simply never wear them; however, let's be practical. You bought the boots because you love them and can't wait to wear them. So how do you keep them looking brand new?
Your local shoe repair store has ways to keep them looking new for a fee, starting with a powerful machine that buffs them vigorously. But you have other options besides taking your boots to the cobbler after every wear or buying an expensive electric polishing machine.
Here are four ways to keep those boots looking great whenever you wear them.
Practice Regular Cleaning
Image via Flickr by cogdogblog
The best course of action is to care for your boots properly from the get-go. This will make it easier to keep them looking new going forward. After each wear, use a damp rag to wipe off any debris or stains right away. Then use a soft cloth to buff the boots' surface. If your boots are suede, not leather, reach for a dry terrycloth, toothbrush, or eraser instead.
Use Natural Products
You can use a number of natural household items to clean your boots safely. These include:
Petroleum jelly: This inexpensive product works like a charm to polish and protect your boots. First, clean the boots with a damp cloth. When they're dry, apply a thin coat of petroleum jelly all over and buff vigorously using a soft cloth.
Warm water and dish soap: Soak a soft cloth with this mixture, then wring it out and wipe the boots' exterior. Use a second cloth to wipe off the soap. Buff with a clean, soft towel.
Baking soda: To get rid of scuffs, dip a damp cloth in baking soda, rub the problem area, and then wipe the boot clean and dry.
Water and white vinegar: Soak a cloth in equal parts water and vinegar, and dab the boots. Wipe them with a damp cloth. Allow the boots to dry, then buff with a towel.
Clean Every Crevice
When cleaning cowboy boots, you need to reach every nook and cranny if you want to keep them looking brand new. First, wipe them down with a damp cloth. With a horsehair brush, clean out all the cracks and crevices on the boots. If you don't have a horsehair brush, a toothbrush or a nail brush will do just fine. Then apply saddle soap or a similar product or even a coat of coconut oil. With a soft cloth, buff the boots to a shine.
Apply Polish
You can make your own shoe polish with products you probably have in your pantry. Use two parts olive oil and one part lemon juice to form your polish. Rub it into your boots with a clean cloth, allowing the mixture to soak for a couple of minutes. Then buff your boots for a like-new shine.
You don't need an electric handheld shoe polisher to keep your cowboy boots looking new. Use these tips to help care for your boots and keep them in top shape for years to come.
If you're on the hunt the perfect party dress, there are a couple of things you want to keep in mind. One thing you want to pay attention to is your body type, and how well the dress you're looking at will suit it. Another thing you're going to want to pay attention to is your skin tone, and how well the colour of the dress compliments it. There are many things you can take into consideration about a party dress, but if you take into consideration these two things you're likely to find address it's perfect for you. Finding the right party dress can make a difference between "I'm  here," and "Here I am!". Use the tips below to help you find a dress that will really make you shine your next party.
Skin Tone
One thing you want to pay attention to is skin tone and colours. Choosing a colour that complements the tone of your skin is one of the most important things you can do. If you have dark skin, you might want to wear some of the lightest shades. Where dark colours will make you disappear into the background, light colours will contrast with your skin tone beautifully and make you stand out.
[Photo courtesy of nastya_gepp/pixabay.com]
For medium skin tones, it's best to shoot for neutral shades like black, brown, and gray. These look beautiful against your skin tone, and make you look elegant and glowing. Blues and reds are also great colours to try, but anything with  warm hue will likely make you look stunning.
The fair-skinned should never wear yellow or white. Not only will they wash you out, but they tend to make you look orange. Bright colours can be striking against your skin, and some neutrals can help you look elegant. But avoid very pale neutrals, such as tan, as this will only make you look stark.
Body Type
Body type is one of the most important things to consider when picking out a party dress. Picking a dress that will complement your shape can be the difference between a fashion faux pas and fashion-forward.
If you're well-endowed in the upper region, go for a square neck and a low-cut dress. This will help you accentuate your figure. Try not to go for a strappy dress, because thin straps tend to minimize your bust. If, on the other hand, you want to accentuate your breasts because you have a smaller bust, a low neckline will work very well. Also consider a spaghetti strap, as it will help you look elegant. You might try wearing a chiffon maxi dress for a stylish and elegant appearance. Additionally, a high-necked long sleeve dress will really make you stand out, and can accentuate your figure even if there's not a lot there.
[Photo courtesy of nastya_gepp/pixabay.com]
For those who have more of a stomach then they'd like, satin and silk are not the way to go, as they will show every lump you have. Fit and flare dresses and empire waistlines look great for those who are trying to cover up their tummy. A wide belt can help to cover up your shape, and they can also help to give you a nice, feminine shape as well, accentuating the places you want seen.
If you have no waist at all, you're going to want a spaghetti strap dress. Choosing a spaghetti strap dress will draw attention to your bust, taking it away from your waist, and giving you more of a shape. Empire waists are great for you, as well, because it gives you a waist where there is none.
If you're trying to minimize your hips, straight cuts an empire waistlines are also great for you. However, should you go this route make sure that you pick a monochromatic dress. No matter what the style, if you wear patterns it tends to make you look larger.
No matter who you are or what you look like, never wear a calf-length dress or skirt. This style will age you instantly, and it's not flattering on anyone. Short dresses, strapless dresses, tight dresses, and backless dresses can all be worn individually. But if you ever see all four of these characteristics in one dress, run. Also, never wear a dress with a net skirt unless you're trying out for the ballet.
Some gift guides might give you the idea that all women live for makeup and high fashion. If you know a woman who prefers horses and hiking to heels and happy hour, you are probably looking for a different kind of gift. Below are a few suggestions.
Something to Wear
Just because she loves the rural life doesn't mean her clothes need to be all work and no play, so if you're thinking of getting her a pair of boots or a hat, make sure it's something that is as fun or special as it is practical. Country girl belts can be great accessories because they can be worn anytime and won't get in the way whether she's gardening or riding the range. Gifts from a company like Gavere Leather that sells quality handmade products are a chance to give her something unique.
[Photo courtesy of thinhvuongvn8088/pixabay.com]
Something for the Home
She might enjoy an old-fashioned quilt, a rug with a rustic feel or a bread box made out of natural wood. On the other hand, she might want to make them herself. If she is craft oriented, whether she prefers sewing or woodworking or something else, supplies for a new project make a great gift.
Something for Fun
Books or movies with a country theme or some country music might be appreciated. If she likes to dance, maybe she would appreciate some line-dancing lessons. Depending on how much you want to spend, you could even get her tickets to see her favorite country singer in concert.
Whether the recipient of your gift is a city slicker who dreams of giving it all up one day to lead a simpler life or someone who couldn't imagine ever leaving the farm, these gift ideas are bound to please her. Plan ahead if you are ordering online, and allow plenty of time for the gift to arrive for that memorable occasion.
Proms are synonymous with glamour and elegance just like in the Oscars where celebrities are wearing shimmering ball gowns. This occasion is your chance to show off your best form, so don't be afraid of joining the party. While it is true that prices of prom dresses are a little bit exorbitant because of the kind of fabric and bead work used in making them, you can still enjoy the party with inexpensive prom dress.
Most girls would think that prom parties are exclusive events for those who come from rich families but you are literally wrong. There are hundreds of cheap prom dresses sold at shops to feast the eyes on. Designers are smart people who know what their customer's needs are. They see to it that girls from low income families can join the fun on prom night by creating beautiful party dresses which look expensive.
While the prom is weeks away, your task is to look for bargains and promos to take advantage of affordable ball gowns. If you run out of time, there is no other recourse except to visit where you can find exquisite prom dresses at low cost. Usually these dresses are priced between $198 to over $300.
But now you can buy a prom dress at reduced price from this noted house of fashion. Just imagine how you can save a lot if you buy from them a rust chiffon prom dress with a princess sweetheart design from its original price of $250 and now it is sold for only $145.99.
If you want to look like a princess, you can buy a mermaid sweetheart asymmetrical prom dress made of organza and satin at only $170 instead of $286. With a savings of $116 you can buy a new pair of party shoes, head accessories and fashion jewelry to complete your outfit for the party.
When you love fashion, you looooove fashion. It becomes everything. It takes over your life in the most heart-stirring, smile-inducing and ethereal way possible. You eat, drink, breathe and sleep it, and then you repeat it all over again. You get embraced by it until that's all you want to do; until the only career you can ever envisage yourself in is fashion, living the real-life tale of Rachel in Friends. And what do you do when you want a career in fashion – or any industry, for that matter – you pack up your bags and go where the jobs are.
It's the only thing that makes sense. It's not easy to leave it all behind, pack up your bags, ask the people at Bekins moving solution to help you bit the stylish bullet and start afresh in an unfamiliar metropolis,  but when the alternative is not worth thinking about, it becomes a whole lot easier to manage.
And to help you make the right decision and the move a whole lot easier, we've pulled together a list of states that boast the biggest number of fashion industry jobs in the US right now. If you know, you know, right?
New York City
If this has come as a bit of a surprise to you, it could be worth rethinking this whole "I want a career in fashion" thing because it might not be right for you. There are just no two ways about it: NYC is the beating heart of America's fashion industry. It's where every designer wants to be and where every major label has a presence of some kind, be it Madison Avenue or a boutique in Brooklyn.
California
Nothing goes better than high-end fashion and gorgeous celebrities. Not even the cronut. Or peanut butter and jelly for that matter. It's a match made in sartorial heaven. And everyone in fashion knows this and so it makes sense for them to flock to the highest concentration of famous faces, beautiful bodies and fashion bloggers.
Florida
If you've got a thing for sexy style and fashion with flair, then you might want to point that moving van to Miami, Florida where dressing up is not something you do for an occasion. You do it every single day. You do it for the vibrant nightlife and the summertime, all the time vibes. As for the sexy style thing, you need to head to the Miami Fashion Week to believe it.
Texas
If this has made you pull a face, then we may need to remind you that the most stylish woman on the planet heralds from this state – Beyonce. There is no disputing it: she is the most in vogue and fashion person on the planet. Of course, she's not the reason Texas makes the list. Not entirely. That goes to the fashion companies that dance around here; companies like Neiman Marcus.
Massachusetts
Okay, so if it's haute couture or high-end design that you're into, then you might not want to head here. But if it's active-wear that you want to make your mark on and bring some style to the world of sports, then this is where Reebok and Converse and New Balance are all based.
If you haven't been on a big night out with the girls for quite a while, this article will assist in making sure you don't overlook any essentials when it comes to getting ready. You'll probably want to start thinking about the event a couple of nights in advance to ensure you will look your best. Take some of the suggestions from this post and create your plan of action. The ideas below cover the basics and should help you to look stunning and feel confident when you strut your stuff on that dance floor. If you think it will make life easier, arrange to get ready with the other girls so you can help each other out.
[Photo courtesy of  Mainstream/flickr.com]
Getting a new hairstyle
Your hairstyle is usually the first thing people notice when you walk into a club or bar. For that reason, you should spare no expense when it comes to visiting your local salon and getting something that is guaranteed to turn heads. There are plenty of websites online that publish articles containing ideas you might like to try. However, the best solution usually involves asking the stylist for their opinion. When all's said and done, those professionals deal with hair all day long, and they're the people best placed to make recommendations based on the latest fashion trends and the shape of your face.
[Photo courtesy of  micadew/flickr.com]
Investing in a new outfit
The last thing you'll want to do is go out with the girls wearing an outfit you purchased a couple of years ago. That is especially the case if you haven't arranged a night out since that time. There are many fashion stores on the high street where you can pick up a stunning summer dress or something similar. If you have skills in dressmaking, nothing is stopping you from designing and creating something unique. It all comes down to your talents and how much you're willing to spend. At the very least, a new outfit will boost your confidence and thus make it easier for you to chat with strangers you meet on the dance floor.
[Photo courtesy of  torbakhopper/flickr.com]
Adding the finishing touches
Make sure you don't forget to add the finishing touches to your outfit if you want the best possible results. That could mean adding some necklaces or bracelets, and you might even think about getting a new handbag or something similar. If you get stuck for ideas, search online or ask your friends for advice. If you don't have a lot of money to spend, consider customizing some accessories you already own. You could even create items from scratch if you have the imagination and creativity.
Everyone who follows the suggestions and advice from this post should manage to look amazing on their nights out with the girls. Now all you need to worry about is making sure you arrange for someone to pick you up at the end of the evening. Nobody enjoys standing around in the cold waiting for a taxi at 2 am, and so you should always make your booking in advance. Have a brilliant time, no matter where you decide to go!
Winter can be a time of year which can be frustrating for fashion lovers.  Since summer and spring is all about short sleeves, dresses, shorts, skirts, and bearing skin, winter can feel like you have fewer options.  It can be challenging to pair fashion with functionality in the cold months of winter without looking completely bundled up.
However, winter is all about knowing the right must-haves to add to your closet in order to make sure you have the right tools on hand.  When it comes to looking good in winter, here are some of the best ways to look good while also staying warm.
Accessories
One way to spice up an outfit is to add accessories.  Wearing watches, necklaces, and earrings are a nice way to add gleam to your look.  On the more functional side of accessories in winter are things like gloves, beanies, and scarves.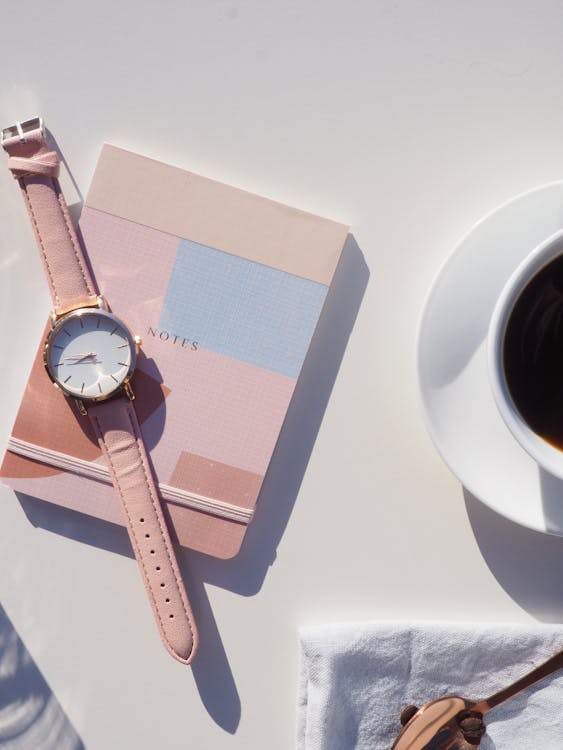 [Photo courtesy of Jess Bailey Designs/pexels.com]
You can have all sorts of fun with accessories in winter since it's a time when there are all sorts of fun things on the shelves.
A Good Pair Of Boots
During the cold months of winter, it's essential to have a good pair of boots.  A good pair of boots can not only keep you warm but can also be dressed up or down depending on what kind of look you want on a particular day.
You can buy something like Hunter rain boots which are known for looking chic with a pair of jeans and sweater, and even a dress.  Yet they will also keep your toes toasty and dry during periods of snow and rain.
Sweaters
Sweaters are a great way to keep warm while also wearing something with bright design or flattering silhouette.  The nice thing about them is that you can also wear them as a dress if you wear tights or leggings.

[Photo courtesy of Tookapic/pexels.com]
A good sweater won't just make you feel cozy, but it can transform your look into something incredibly elegant if you invest in a good one.  Buying a cashmere sweater, for example, can be a great winter investment that will last you for years to come.
 A Good Coat
If there is one main must have for winter, it's a good coat.  Since you will be wearing your coat anytime that you step outside it's important to choose a good one that you love.
There are a variety of choices from trenches to puffers.  Try to choose one which can be dressed up or down which will give you the most value for your dollar.
When it comes to a coat, the maximum amount of potential for variety is key.  This way you can pair it with anything without fearing looking odd.
Vintage fashion has a quality all its own. It has a past, yet it has a future because it has managed to remain relevant and desired. The designers who made these vintage clothes knew exactly what they were doing because they were able to create beautiful, comfortable pieces that were not only fashionable at the time, but would also remain fashionable for years and decades to come. It is no wonder that so many consumers search for vintage clothing designs to add to their wardrobes.
Have you studied vintage fashion designers? Do you have any favourites? Continue reading for a short list of just a few of the top vintage fashion designers who have been able to create styles that may even have inspired some of today's best designers, such as Giorgio Armani, Georges Marciano, Vera Wang, and so many other hugely successful individuals.
Biba
Created by a husband and wife team, Biba was founded in London in 1964, so the designs that came forth are still popular amongst those who today wish to go back to that decade in time. By copying the biggest celebrity style trends of the time, Biba worked on redesigning fashion in a way that produced clothing at a more affordable price for the average consumer. Before long, the free spirited styles that the company was known for became renowned all over the world in the '70s. Micro mini dresses, mini skirts, and earth tones were synonymous with this brand, as were velvet trouser suits, suede boots, and smock dresses.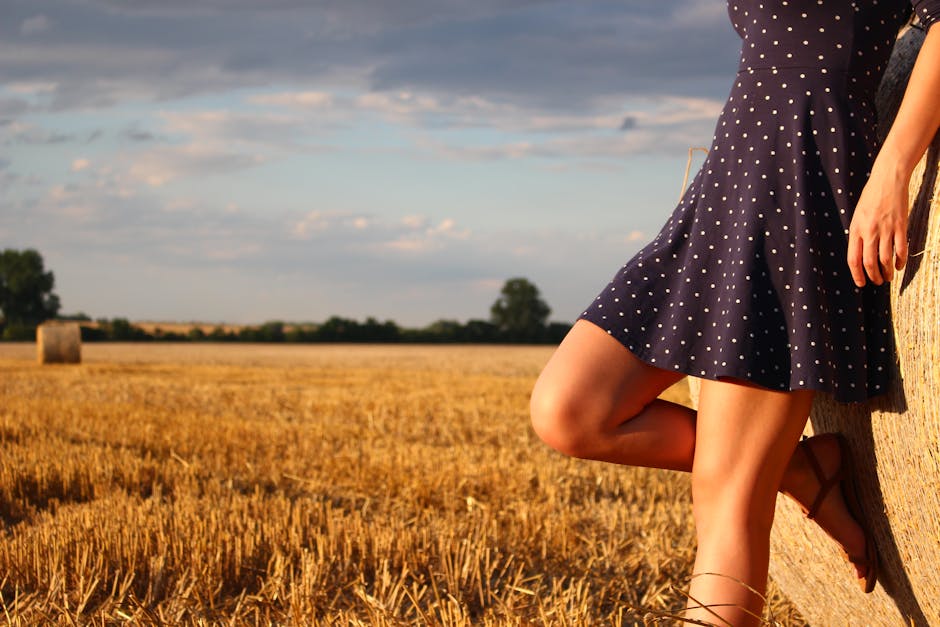 [Photo courtesy of Tofros.com/pexels.com]
Cristobal Balenciaga
Cristobal Balenciaga started his career in Spain way back in 1919. As he extended his reach throughout Spain by gaining greater success throughout the years, he also began expanding out into the international market, especially after he made his way to Paris during the Spanish Civil War. Today, he is still considered one of the best fashion designers of all time. Even the Spanish royal family and aristocracy of Spain wore his many designs.
Ceil Chapman
Ceil Chapman was born in Staten Island in the United States in 1912. She launched her own brand, named after herself, in the 1940s, even though she had not received any kind of formal training in the field of fashion. Her designs became so famous, in fact, that movie stars and celebrities would flock to her. She was even referred to as Marilyn Monroe's favourite designer. Her evening wear accentuated the best features of the female body, making every woman look and feel fabulous. And she did so using pleats, tucks, draping, and layers in the most strategic ways, to the point that she was known as the "fashion engineer." Unfortunately, she had to shut her business down as a result of financial difficulties in the 1960s.
With so many incredible fashion designers throughout the decades, anyone who has a love of clothing and accessories can look to these creative individuals for inspiration. And because these designers made clothing that is truly timeless, their vintage designs are still going strong even in the 21st century.
A hair makeover is a great idea. It can help you to switch up your look and help you feel more confident, while also making you look younger. A trip to the salon can be expensive, but just because funds are tights – doesn't mean you can't change up your style. Here are some great ways to change your hair on the cheap to achieve a beautiful new look that will make you look and feel great, inside and out.
[Photo courtesy of Pexels/pixabay.com]
Get a cut, help a trainee
You don't need to go to a top stylist to enjoy a fresh new 'do. Many salons will offer a discounted rate if you book an appointment with one of their trainees. You'll be in safe hands as they'll be supervised and you'll be doing a good deed by helping them to practice their skills. Take a look at some of the latest hairstyle trends, save a photo and head to your nearest salon to get a hot new cut.
Add extensions
Extensions are a simple way to change your hairstyle, letting you add volume, length or color that can be removed easily. Give tape in hair extensions a try as an affordable way to try them out, without having to shell out hundreds of dollars for hair extension bonds. They're easy to apply and can be taken out when you're done with them, so they're great for a quick change of style for a special event or a night out.
Try at-home hair color
It's easier than ever to color your hair at home. You can now achieve ombre, highlights or rich all over color easily at home using a kit bought from a drugstore or online. Color flashes are becoming increasingly popular at the moment, and they only last a few washes, so you can try them for a short period and move onto your next style! There are some fantastic at-home hair dye kits to choose from that make it easy to make a successful color change without the salon.
Watch hair tutorials
If you've ever wanted to create swish beach waves or the perfect blow dry, then YouTube is your new best friend. You can watch some amazing tutorials on YouTube that will teach you how to create some amazing new hairstyles that will be sure to impress. Choose from videos made by professional stylists and beauty bloggers to help you learn new hair styling skills that will let you build up your skills easily.
A new hairstyle is a great way to pick yourself up if you've been feeling down or lacking in confidence. Looking great doesn't have to cost a fortune, and there are plenty of ways you can change up your style without breaking the bank. If your new style doesn't quite turn out how you'd like it, pick a good hairdresser who's affordable and understands your hair type to fix the damage. Enjoy new hair and a new you by trying out some of the style tips above.
Being a woman in the 21st century is hard – we all know that summer is fast approaching, and with it the endless beauty regime of plucking, shaving, moisturizing and perfecting that comes with it.  Women in the UK spend an average of £2,500 a year on beauty products – a staggering amount – and men are catching up with women, spending an estimated £1,786 a year on male grooming.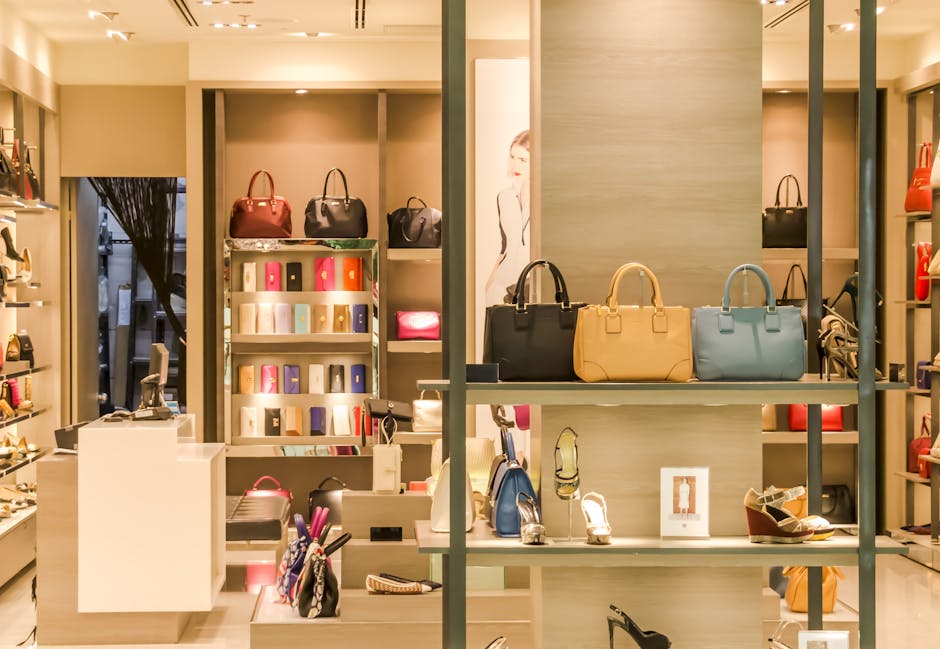 [Photo courtesy of shattha pilabut/pexels.com]
When you consider the rising cost of living, it's easy to see why many people don't have much disposable income left every month, and not all of us can afford costly cosmetics and pricy pampering sessions every week.  There is an easier way to save money on the latest beauty products and treatments, and the key is to know where to look.
 Get hunting
Your local beauty salon or spa will often advertise its latest deals online – whilst some voucher websites may offer discounts, it's best to check the salon's site itself, which will usually detail any special offers.  Or why not ask the next time you pop in for an appointment?  With summer approaching, many salons will offer deals on waxing and personal grooming, so you could benefit from a 2 for 1 deal or discount on products that you normally use.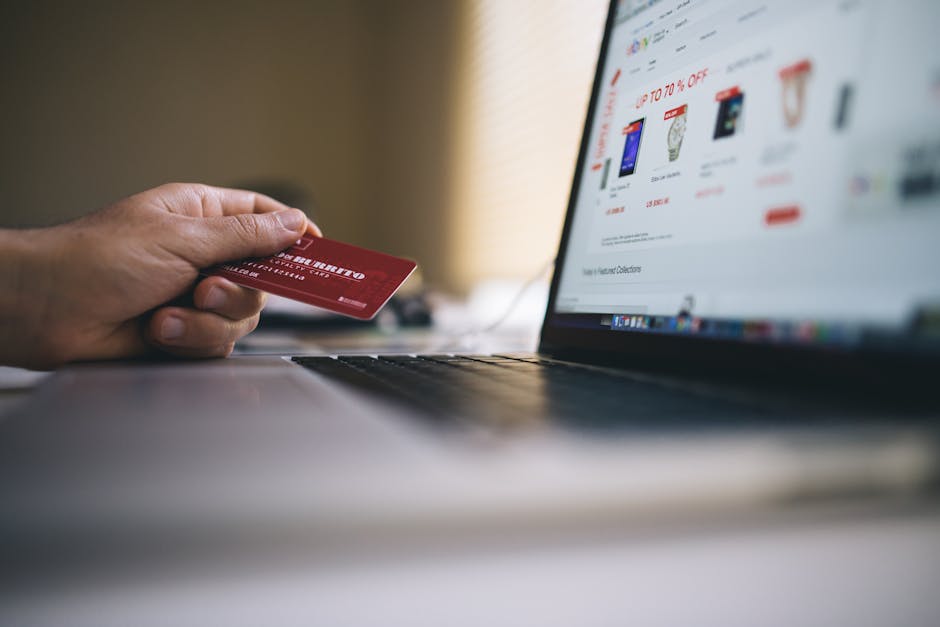 [Photo courtesy of Kaboompics // Karolina/pexels.com]
 Find those deals
There are websites available which will hunt for the best available deals for you – simply enter what you're looking for and a list of results will be presented to you.  These websites do all the hard work so you can be sure you're getting the most for your money. So for instance if you are after a make up sale specifically, simply head to one of these websites and type 'make-up' in the search box. It will then gather deals from around the Internet and a variety of online retailers, and present you with all the make-up products that are currently listed as a sale product. Perfect!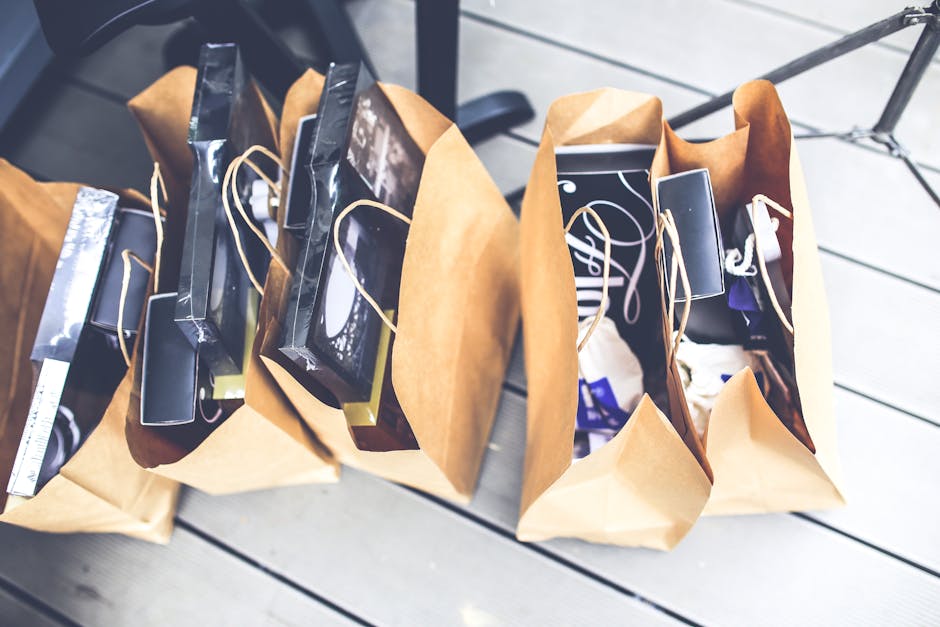 [Photo courtesy of Kaboompics // Karolina/pexels.com]
Buy in bulk
Discounted beauty products are often available to buy through online auction sites or smaller online retailers, and by buying in bulk you can often save even more money.  Remember not to buy cosmetics such as foundation in bulk – these products have a relatively short shelf life, so you should only buy a couple of bottles at most at any one time.  Products that you use a lot of such as hair removal creams, razors, shampoo and conditioner can be bought in bulk to experience significant savings, and many websites will offer free delivery if your order exceeds a certain amount.
It's never been easier to get gorgeous for less this summer – savvy shoppers head online for the best deals and the latest products at discount prices.  Stick to your local salon for treatments (as it is always good to stick to the same therapist) and try to get the best deals possible. For particular products and cosmetics try the online sale finders. You'll be looking gorgeous by the time the sun comes out!