The other day my sister asked me if  what are the new trend for sandals and shoes here. As what I have noticed here most women wore high heeled strappy sandals and most students wear converse shoes unlike in Philippines that most students are on their black school shoes.
Then my sister showed me the new trend of sandals in Philippines, at first I thought the sole is made of straw or abaca so I didn't like them when she asked me if I want to have one, I know how I wore shoes and sandals in just few days they are already broken.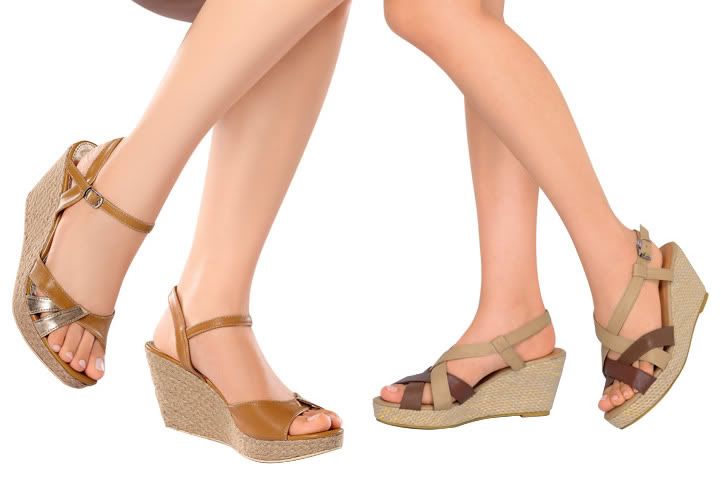 As what I have found out on Natasha's brochure the straps are man made leather and the sole are rubber, the first  sandals has 3 1/4 heels and the second is less smaller 2 3/4. I've seen one blogger friend wearing a sandals closed to this and she looks great so I am reconsidering my sister's offer.