When you're having a real Texas shindig where your outside tents are full of well-dressed men and women to enjoy the wedding of a dear friend or relative, the washroom facilities get a little tricky. Thankfully, there's now an answer: the restroom trailer.
It's a luxuriously appointed, practical trailer that hitches to the back of a truck like a Ford F-150 and can be towed to where it's needed. There are many types of restroom trailers available, from the selfie model to the commercial one, to the luxury model complete with overhead AC, wooded trim finishes, and other little touches that will surely be appreciated.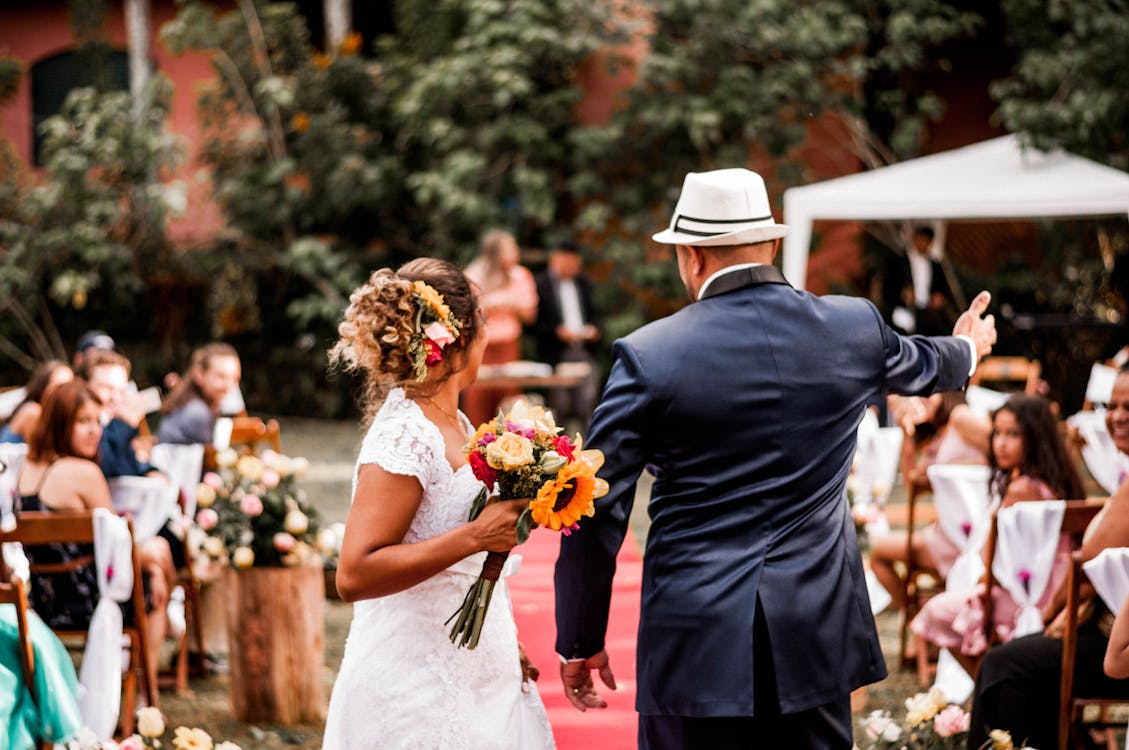 [Photo courtesy of Joel Santos/pexels.com]
Let's look at a few situations where a restroom trailer is a good option for a wedding.
Washroom Facilities for an Outdoor Wedding Venue
Hiring an outdoor venue for a big wedding with many marquee tents is a great way to manage a larger wedding group without struggling to find a venue large enough. The only challenge with hiring a tent is the washroom facilities. A restroom trailer is a great solution to the problem.
A restroom on wheels – available in various sizes to choose from, either one large trailer or two smaller ones positioned on either side of the venue – is a flexible solution. Luxury models often come with burlap-covered walls, attractive vessel sinks, and carefully crafted stalls that don't feel cramped at all. From the patterned floor to the fiberglass overhead, the stylish little touches are everywhere, so guests will certainly give props for the washroom facilities.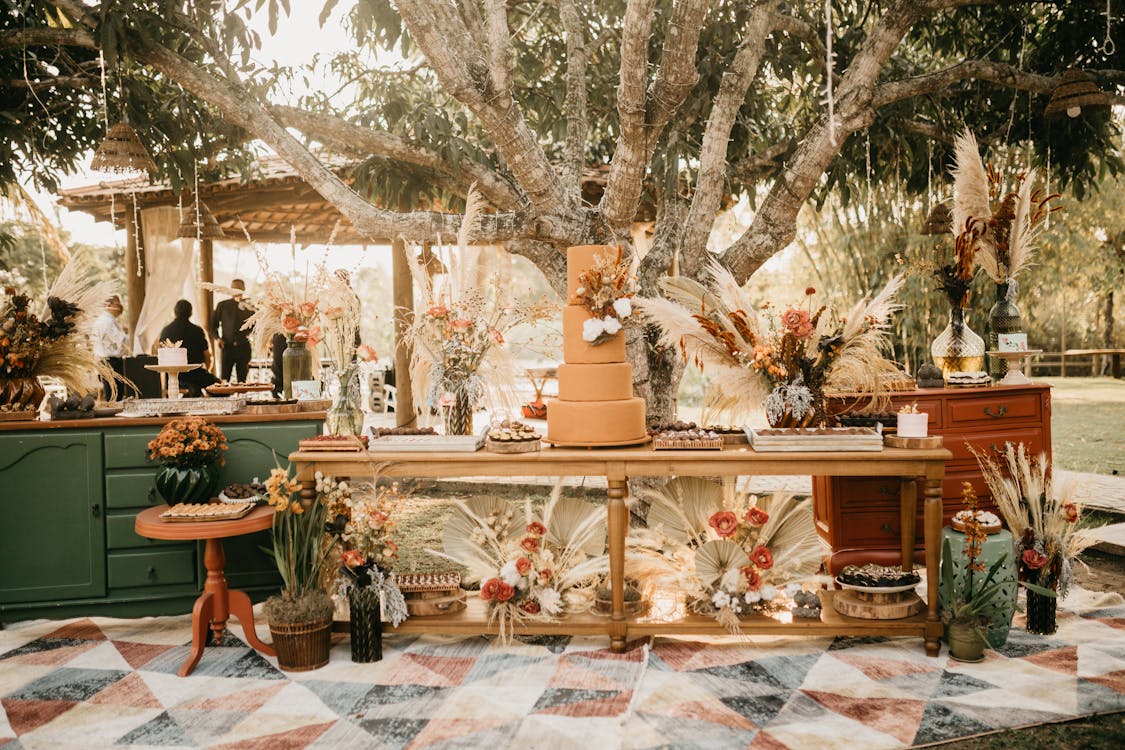 [Photo courtesy of Jonathan Borba/pexels.com]
Commercial Washroom
The commercial washroom trailer comes with a basic layout, so it can be dressed up however you need it. For low-key weddings where a few pleasant touches will certainly be appreciated, yet pure functionality is what you're going for, then a modern commercial washroom is good solution. When there's a color scheme to the wedding or party, this can be incorporated inside the washroom too. There are also different trailer sizes depending on how large you feel the facilities will be required.
Entertainment Venue After the Wedding
A selfie station is designed to provide a bright washroom to supplement or be used instead of the existing facilities at a wedding party venue. Either their washrooms are obviously too small or they're just inadequate to the task, in which case providing a different facility will be desirable to guests.
The selfie washroom trailer includes hot and cold running water, a bright clean interior, a radio entertainment package to keep guests in the dancing mood, solar powered facilities, and AC that automatically turns on when guests enter. With over 100 gallons of fresh water available, there'll certainly be plenty to wash their hands and get cleaned up before grabbing that selfie to post on Instagram.
There are different types of washroom facilities ingeniously built into trailers that can be towed into position. Clean and carefully appointed with all the facilities required, guests can enjoy the use of the facilities and then go right back to the wedding or party.
The rule for trip packing is to first pack the amount of clothing that you plan to bring and the money that you have budgeted for the trip. Once you are done, pack half as many clothing and twice as much money, as this is the true sign of what you will need on vacation. It is possible to have a frugal vacation, but you need to make sure that all finances are in line before heading on your trip. Here are a few items to place on a checklist before leaving on your vacation.
Make Sure the Month's Bills are in Order
As an added peace of mind on a trip, take care of all of the month's bills before you go on a trip. You want to make sure that the bills are paid, including rent, utilities, and car insurance. Be sure to send in any payments for life and health insurance, as you may need these while on your vacation. Unless you have liability insurance through your employer, but be sure it does include travel coverage. It is easier to relax on vacation if you know that the bills have been taken care of before leaving. You also won't have to scramble to find internet access to pay bills.
[Photo courtesy of rawpixel/pixabay.com]
Budget for Your Trip
Whether cheap or extravagant, all trips need to have a budget. The budget for your trip should include all food, souvenirs, and necessities that you may need while away on vacation. It is important to come up with an accurate sum of how much the vacation may cost and save away the money before going on the trip. Research the prices or restaurants, hotel stays, and souvenirs for your vacation spot. Having some hard facts and figures will allow you create a budget that is feasible.
Have Emergency Funds
If an emergency happens on a trip and you need extra cash, you must know where you can receive the funds. For some people, a savings account has emergency cash that you can access if necessary. For others, emergency cash may be a little harder to procure. One way to receive emergency funds for those who do not have them is through payday loans. Payday loans can wire money same day or overnight to get you out of a bind. Keep payday loans on the list of emergency contacts while on a trip.
Keep Cash and Cards
A mixture of cash and cards while on vacation is always best. Some places may require you to pay cash and there may not be an ATM available. For vacations in amusement parks, you will need cash to pay for virtually everything. For beach vacations, street vendors prefer to deal with cash and may not have card machines. Before you leave for your vacation, have a mixture of cash and cards in your travel bag.
There are many hundreds of places to enjoy great music around the world; these are a few of the best
Ibiza, Spain
This island is one of the most famous dance party destinations in the world and is famous for its nightlife and dance clubs. The summer months sees 24 hour partying with the many of the worlds most famous DJ's performing at the clubs and beach parties. The live music event Ibiza Rocks began in 2005 and has added live bands including the Prodigy and Arctic Monkeys to the mix of dance music sets. The season on Ibiza begins in June with the opening parties at the big clubs and closes the first week in October.
[Photo courtesy of Isabella Mendes/pexels.com]
Havana, Cuba
Havana is a unique city the restoration of its historic building is ongoing but there is still plenty to see and do. Most of the bars and restaurants in the old town have their own house band, generally very good quality playing Latin music and jazz whilst tourists and locals eat, drink and dance. The Jazz Festival held in December was founded by a group of Cuban musicians and first held at the Casa de La Cultura Plaza which is still an important centre for music in the city.
Koh Phangan, Thailand
Koh Phangan is a small island near to the popular tourist island of Koh Samui off the east coast of Thailand. It is a beautiful island with palm trees and white beaches one of which, Haad Rin, is home to the full moon party. This is a monthly party with up to 30,000 revellers at its peak in the New Year, with regular crowds of 10 to 20 thousand depending on the season. Beach clubs line Haad Rin and their sound systems often hosting major DJ's, help party goers celebrate the full moon.
[Photo courtesy of Wolfgang/pexels.com]
Berlin, Germany
Germany has produced many famous musicians over the years and many have worked in Berlin such as Bach and Richard Strauss. In more recent times the city is home to a vibrant music and club scene; the three major opera houses host some of the best orchestras in the world. Dance clubs are scattered all over the city and famous DJ's are a regular sight; for something a little different try the Kit Kat Club or take in the view from the Panorama Bar at Berghain.
New Orleans, USA
New Orleans is often compared to Caribbean cities with which it has many similarities in life-style, food and music. The annual Jazz festival was first held in April 1970 and is a very popular live music destination with food and cultural events and exhibitions as well as jazz music from a wealth of great musicians; the first festival included performances by Fats Domino, Duke Ellington and the Meters and the line up has remained impressive year on year with Bob Dylan, Ella Fitzgerald and BB King all performing in past festivals.
Whatever your favourite style of music, from laid back jazz to banging dance tunes there will be a venue to suit your tastes, so get out in the world and dance!
You want your wedding to be perfect right? Of course you do! It's thing from the one of, if not the most important day of your life so why shouldn't you want everything to be just so? Of course, trying to make everything perfect can be a bit of challenge, especially when you've got so many things to organized at once. Everything from the venue, the guest list, the decor, and more is probably swimming around your head at all times. Because of that, it can be pretty easy to end up missing certain things. The little details that slip through the cracks might not seem like such a big deal, but they really can make all the difference when it comes to turning your wedding into the perfect day that you deserve. To help make sure that it's smooth sailing all the way, here are some little details about your wedding that you won't want to ignore.
Who will be there?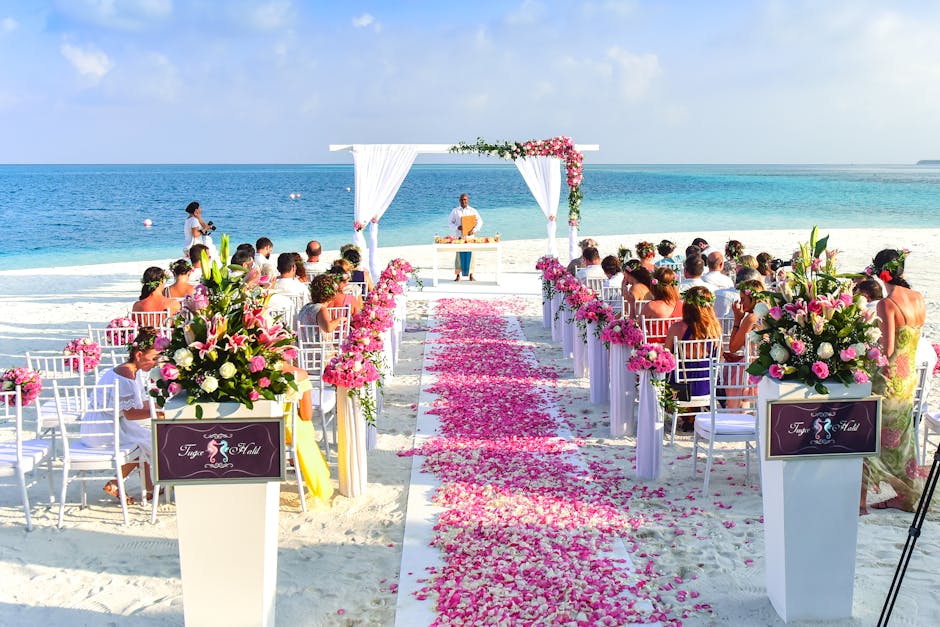 [Photo courtesy of Ibrahim Asad/pexels.com]
This might seem like a seriously obvious question, but it's actually more complicated than it might first appear. For one thing, you should ask yourself, who do you actually want to invite to your wedding? So often, a bride and groom end up inviting people to their wedding out of some sense of obligation rather than actually wanting them there. When that happens, it can make things pretty awkward and uncomfortable for everyone involved. But the people at your wedding aren't just limited to the guests. Everyone from the photographer to the person who's actually conducting the service are people who will be attending your wedding, so you'll want to make sure that they're the right people for you.
Kids or no kids?
This is a question that many couples face when they're planning a wedding. Some people feel as though kids are the life and soul of any celebration and that any wedding without kids is going to be missing something. However, there are also those who feel as though a wedding should be a calm, refined, adults only affair and that the sense of chaotic energy that kids almost inevitably bring should be saved for other places. That choice is entirely down to you and your partner, but it's something that a lot of people tend not to consider. If you decide to have kids at your wedding, then think about things that you can do to keep them entertained, like a crafts table or specialised, kid friendly zones.
Seating arrangements
[Photo courtesy of rawpixel.com/pexels.com]
Once you've decided who is actually going to be at your wedding, you need to think about where they're going to sit. This might seem like an incredibly small, simple aspect of a wedding but it can often end up taking up a huge amount of time and space in your mind. You don't want to separate people into groups in a way that makes anyone feel less important than anyone else, but at the same time, you're going to want the people closest to your to be near you during the reception. Think about mixing up family members, so your's and your partner's guests aren't separated. Not only that but it's a good idea to have a solid mix of people at every table. Outside of your own table, where you'll likely have your closest friends and family, there's no reason to arrange things by how close you are to certain people.
With today's modern market, many home appliances and supplies are available at the click of a button by purchasing them online and having them delivered. However, buying online takes the personal factor out of the equation, so you won't be able to ask as many questions, and you won't have a store salesman guiding your purchase. Some people love this, but others find that they miss having that type of assistance when they are looking for products that are right for them. The good news is that many online retailers have live assistance on their websites, so people can frequent these retailers rather than shopping at ones that offer no assistance at all.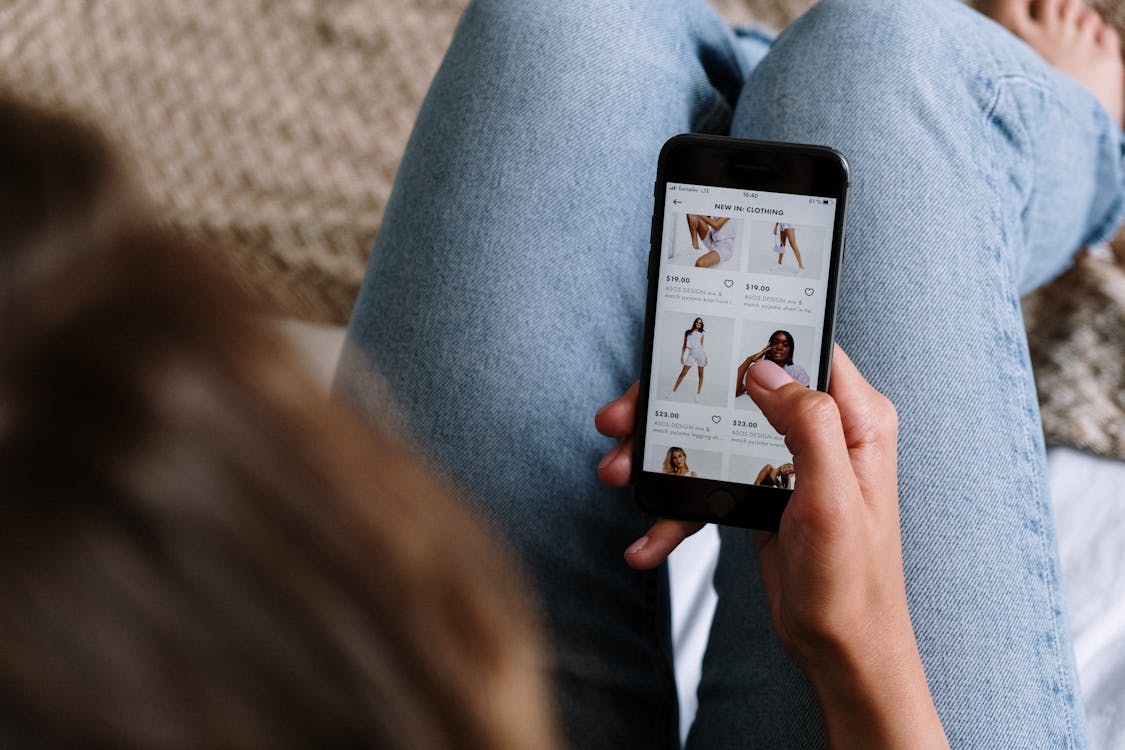 [Photo courtesy of cottonbro/pexels.com]
Buying Items Based on Images
The thing that people need to think about before they purchase items online is the fact that they won't get to inspect the item up close before they purchase it. Photos are great, but they can be very misleading. Many people are really disappointed when they actually get the product and find that it isn't what the picture portrayed in their mind or exactly what they wanted. Most online retailers have a return policy, but obviously this causes delays. Most people prefer to use a local home improvement store, rather than buying online. However, online retailers aren't necessarily bad. Some of them will give that bit of extra effort to help you choose products that are exactly what you need. They will help you determine proper dimensions, colours, and they may even be able to give you a discount solely because you are shopping online. Several stores offer big promotions to online shoppers at different times throughout the year so you can save a considerable amount when buying online.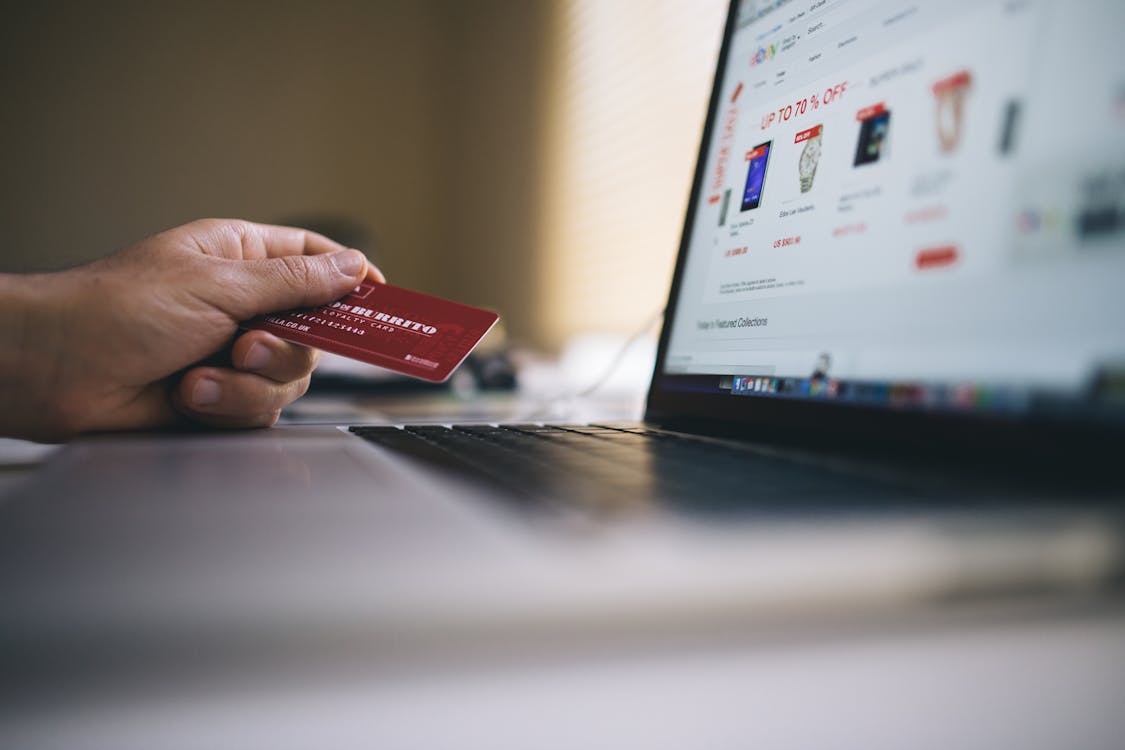 [Photo courtesy of Negative Space/pexels.com]
Some people prefer to find deals online and go in store to check out the dimensions – then buy online. Cheeky! There is nothing against doing this, just depends how loyal you feel to the high street retailer. If you do not want to do this then find out the dimensions and work out if it will fit.
The Larger Selections That Online Stores Offer
Whether you want full length bathroom mirrors or a basin for your bathroom, you will be able to find hundreds of products to select from. That is one advantage of shopping online that people do seem to love. They have much more choice. Consumers usually have to pay shipping, so it may cost a little more to get the product to your home but with online retailers in general cheaper than high street, even with delivery costs you will probably save money. You won't have to search for months finding the perfect items. If you buy online, you can most likely find what you need in just a few clicks. This is all right from the comfort of your home, so little effort is involved in finding the products you need. This is much better than fighting the store crowds.
Well, you have finally been selected to be one of those bridesmaids that will grace the occasion beside the couples, what next? It is about that time for a head breaking scenario as you will all have to pick best Bridesmaid Dress that stand out. There is no point of being picky when it comes to this attire. The best needs to be chosen in order to precisely mix and match so as to create an exquisite look. The best event can only be realized if the bridesmaid dresses are selected as follows:
The entire group of bridesmaid should be in attire that superbly fits all of them. For example, bridesmaid gowns 2017 come in various styles and shape. A slim lady cannot look great in attire that is made for those that have big bodies. Bridesmaid dresses should favor each and every person in that group.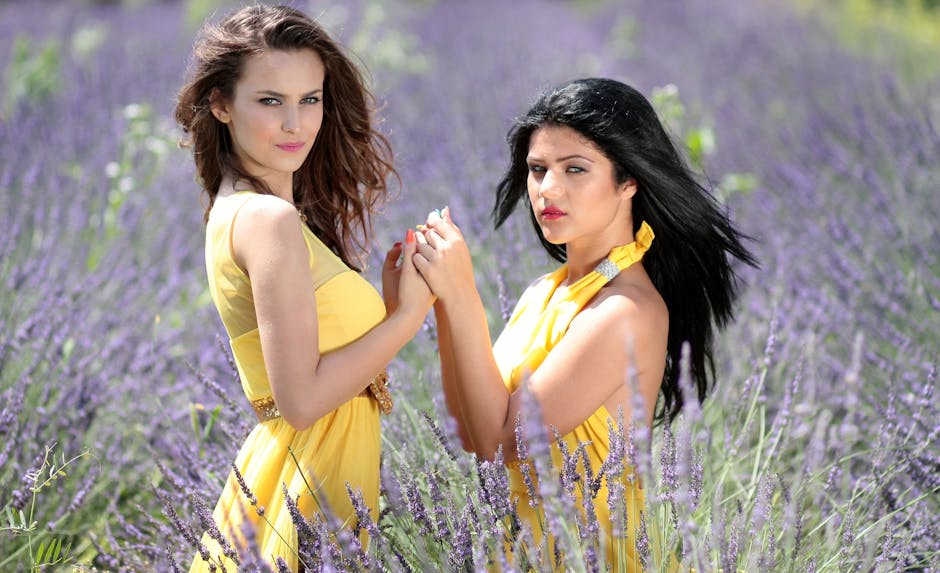 [Photo courtesy of Pixabay/pexels.com]
The best bridesmaid dress is one that looks similar to that of the bride. There is no logic if they do mix and match terribly. The best way to achieve this is to look at websites where you can find both. At this shopping place, there is a wide range of the bride's dress that matches with its suitable bridesmaid dresses.
What about the season of the year? If the wedding is taking place during winter, velvet like bridesmaid dress can stand out. Taffetas can also play its best part during the summer. Make sure to check what is the new trend to get an insight of which particular bridesmaid is fit for that season.
If each and every person has decided to choose her own dress, make sure their selected bridesmaid gowns 2013 have something in common.
Doing this prior to your wedding, searching online will be a direct ticket for a green light event that will act as a memoir to all those who attended.
For clubs and societies, as well as individuals who like to be unique, or budding designers hoping to incorporate their designs into clothing, customized trousers could be a great idea. They may not be very easy to come across, but there is a company which offers a quick, simple and easy way to order personalized trousers. They have an very wide range of trouser choices, from cargo to pleat, safari to chino, and others in between. Various colours and sizes are available.
Custom t-shirts are all very well, but personalized trousers are truly original and more interesting. They can be stylish, funny, quirky or simply practical, depending on your needs. Maybe you want to incorporate a logo, a funny comment, a unique image or simply the name of a society: all of these can easily be done. has a simple procedure for ordering printed trousers: choose your style, size, colour and method, upload artwork, and place your order. You don't even have to wait very long, as orders are usually dispatched within ten working days.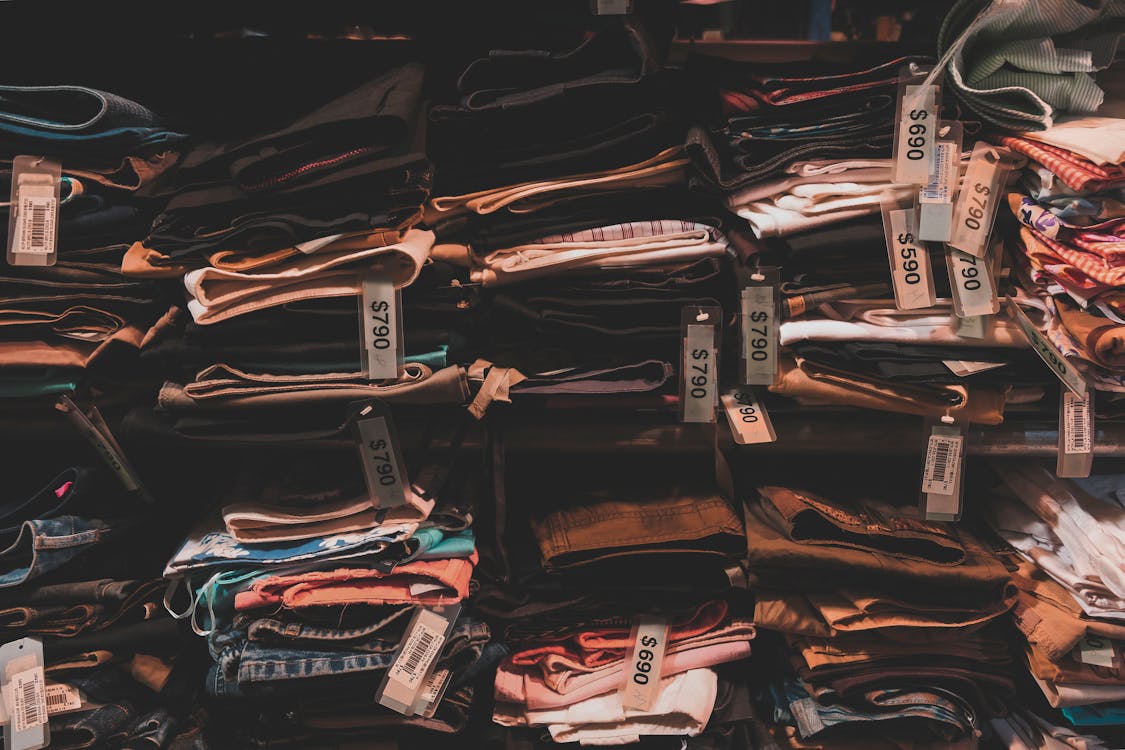 [Photo courtesy of Henry & Co./pexels.com]
Placing a company logo on staff trousers can often be very useful to prevent trousers becoming lost or stolen and make staff easily recognizable. This need not be an expensive process; some companies offers very reasonable product and delivery costs. Screen printing and embroidery are great for large orders, where they can send out prior samples. It's easy to get an instant quotation on their website.
Personalized trousers can show that a sports club or university society is a cut above the rest. A logo on chinos can look great for a formal event or something like safari pants or cargo pants are ideal for expeditions. Use your creativity in deciding what design is going to look best. Soon all the other clubs will be asking where they came from…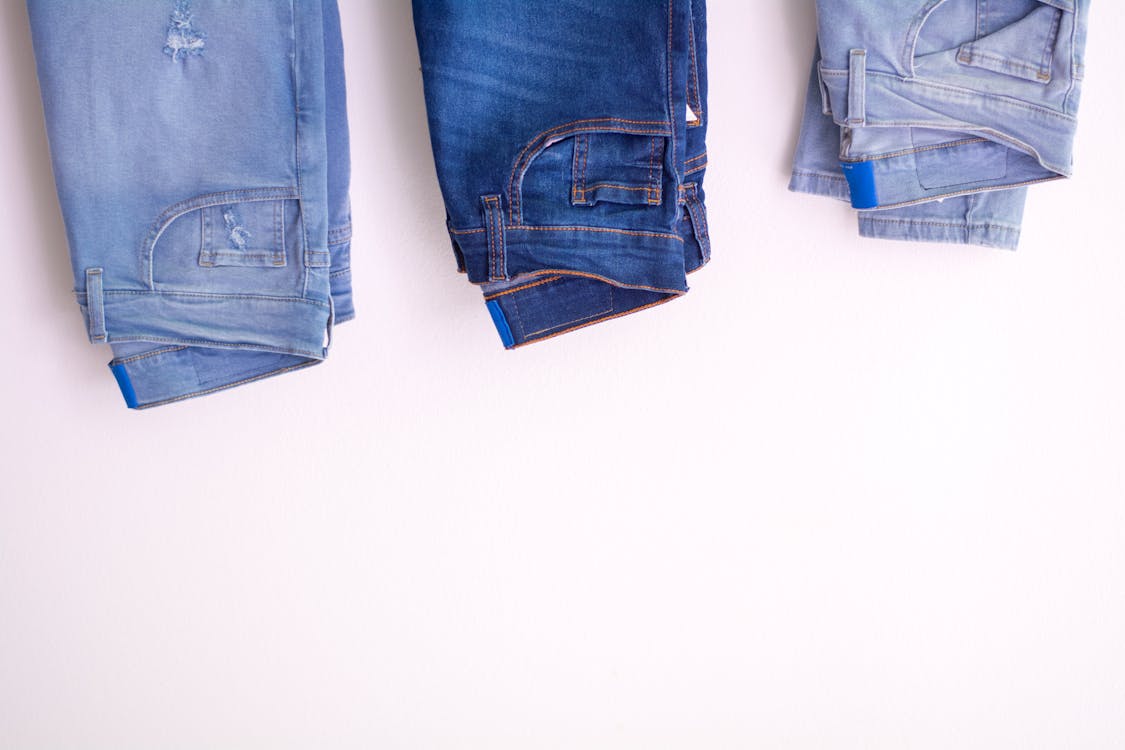 [Photo courtesy of Mica Asato/pexels.com]
Designers may find that trousers are an original and successful way of adding value to their designs. Some companies allows customers to upload their own artwork- no need to choose from a range of their designs- so the possibilities are endless. While men once generally wore dull traditional outfits, more and more they choose to express their individuality by choosing particular colours, patterns and images which suit their tastes. If anything, men are now expected to have a personal style. Embroidery can look stylish and traditional while screen print can be cutting edge and contemporary. Trousers with a little something extra could well be the next big trend. Finding a reasonably priced supplier is key, some comapnies offer discounts on delivery for bulk purchases and there may be other bulk discounts available.
Four simple steps to ordering personalized trousers :
Choose a garment e.g. pleat trousers
Customize using easy online options
Upload artwork/logo etc
Pay with the method that suits you the most
[ Tagged In ] Affordable Customized Trousers, Affordable Trousers for Men, Cheap Trousers for Men, Men Trousers, Men's Fashion, Trousers


Some people has no problem with excess fat because no matter how much they eat, their body is capable of burning off the excess fat and they never seems to put on weight. But there are some people who eats very little and yet they seems to put on weight easily. People are paying more attention to their health and keeping in good shape is one of the ways to good health.
There are some simple ways to stay trim and healthy.
Eat the 3 main meals and refrain from snacking in between meals. When eating, take time to chew the food and try not to gobble down the food. Do not overeat until you feel really full. The best is to eat fresh, healthy food e.g. food that are not processed. Eat food that has high fiber e.g. more grains and more vegetables. Eat more lean meat and refrain from fats. Cut down on carbohydrates and food with high sugar content.
Exercise regularly. Exercise helps to burn off calories and keep the muscles firm and body trim. Avoid sleeping directly after a meal. Do not be a coach potato.
Enjoy an active or outdoor hobby e.g. like games, dancing, etc. When one is engrossed in a hobby, there is less time to snack in between meals. When a person is bored, he or she tends to feel sleepy and will doze off easily. But when one is enjoying a hobby, one will not think of sleeping all the time.
But what happens if after taking care to eat the right food and going through whatever is necessary to reduce weight, the stubborn ugly bulges on your body still remain and you are feeling so helpless about it. Be not despair, for there is another solution out there and that is liposuction.
Before you brush off the idea of liposuction, you can check it out, read and understand all about liposuction on the internet or websites e.g. medicaldeparture.com. You can even make an appointment with the weight loss doctor or a qualified medical professional to check whether your condition is suitable for liposuction before committing to a liposuction procedure.
Many online stores have occasional discounts to help you buy the things you can't afford during their normal operations and recently I found my latest and best finds from Shopee,  which is a multi-vitamins from Unilab, one of the most trusted brand when it comes to medical needs and supplies.
Buy 1 Enervon Tab 30s + FREE TRIAL Enervon Sugar Free 30s for ₱210.
When I shared my latest find to my friends and co-workers, they  are adamant to buy, because I bought it from online, even when I told them that the seller is Unilab, the manufacturer.
Retail Price:  ₱420.00
Sale Price Online: ₱210.00
Savings: ₱210.00
Enervon Tab  is the number one Multivitamins in the Philippines that contains Vitamin C and B. for more immunity and for more energy. Enervon is used as nutritional supplement to enhance the immune system and help promote increased energy, it is for the treatment of vitamin C deficiencies and vitamin-B complex deficiencies.
This is a limited offer, so hurry get it on Shopee now! https://shope.ee/10QFO9IBjl. If you are a new shopee user, use my referral code REF-QC2223 to get ₱50 off off your first purchase.
As your big day is approaching, there are lots of little details that you're to want to firm up. Although you've probably got some of the bigger choices confirmed months ago, there are always lots of little decisions and finer details that you have to put in place in the run-up to your wedding. One of these will be your jewelry. You may have had some ideas in mind when you first imagined yourself as a bride, but you still have to pick out the final pieces. So, if you want to make sure that you cover off all areas of your jewelry decisions, here are five key areas you won't want to forget.
The Wedding Bands
The first piece of jewelry that you're going to want to pick out will be your wedding rings. This may be something that you decide on when you chose your engagement ring or even earlier on during your planning, but if not, now's the time to decide on a style. Whether you want to look at some classic designs such as the Tacori wedding rings here, or even get something custom made, now's the time to decide. Just make sure that your final choice is something you love, as it's a ring you'll wear for the rest of your life.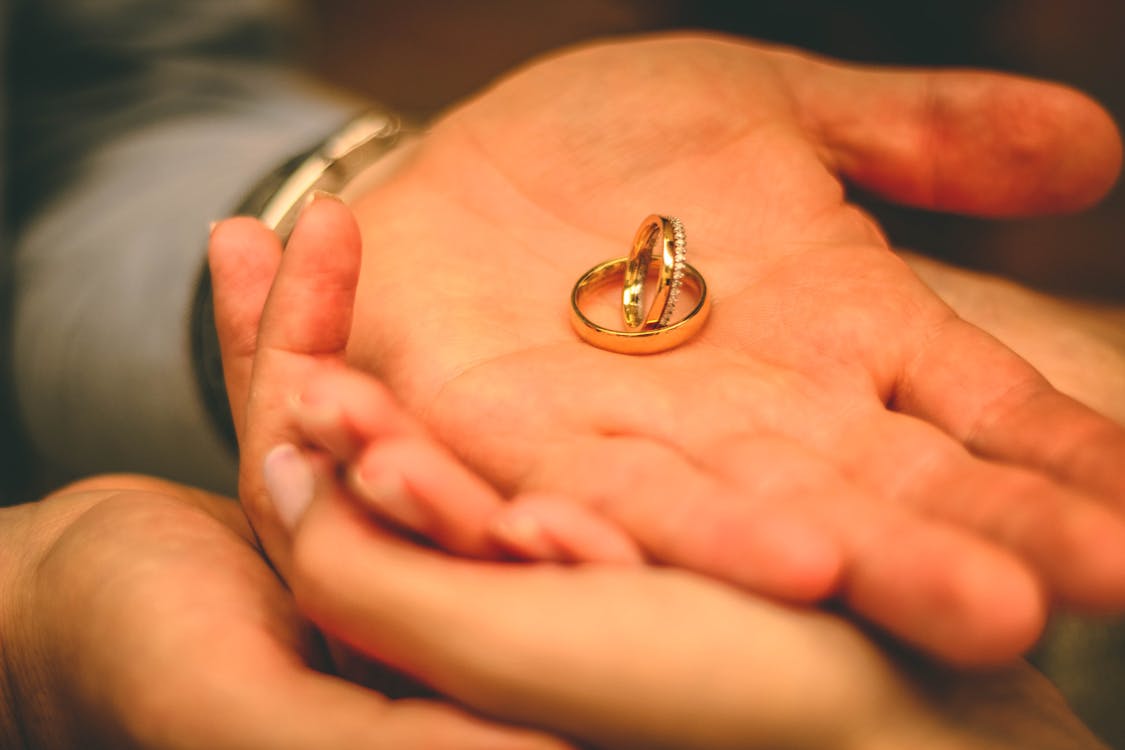 [Photo courtesy of Lucas Fiorini Fotografias/pexels.com]
Earrings
With the wedding bands chosen, you're then going to want to think about your personal jewelry for the big day itself. This could be something that you already own or even jewelry that you want to pick out especially for your wedding. Your style of earring choice may be based on two things; your dress and your hair. You may want simple studs or something bigger and dropped so that it's more noticeable. Either way, you need to make sure your choice works with your final look for the day.
A Necklace
Then, you may also want to think about styling a necklace with your dress. Again, this will depend on both your hairstyle for the day and the design of your dress. If you have something high neck, you may not even want to wear a necklace at all. But if you're working with a strapless dress, then you may want a necklace to break up the space and add a nice sparkle.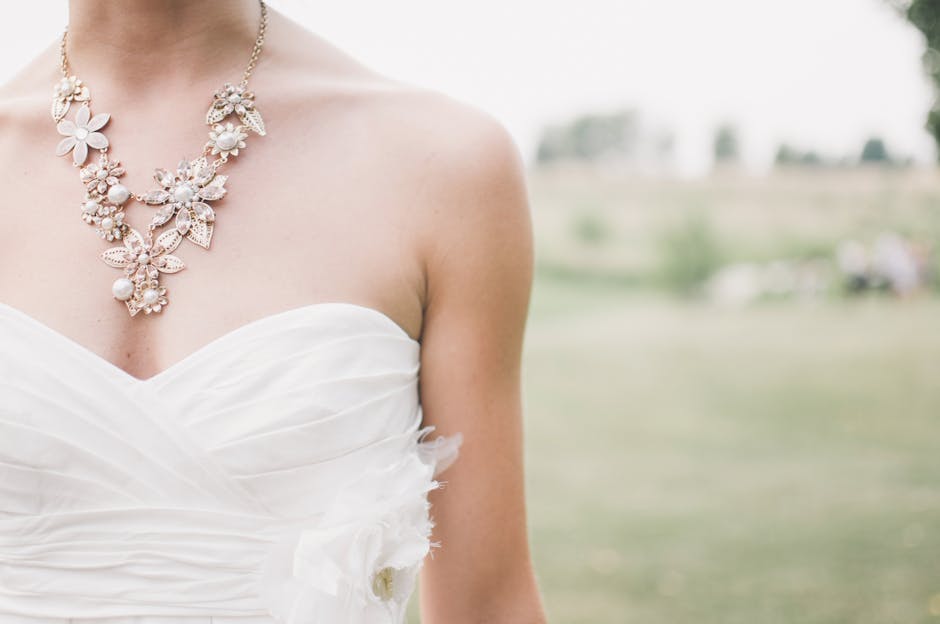 [Photo courtesy of Scott Webb/pexels.com]
A Bracelet
After a necklace, you could also think about wrist jewelry. Bracelets look beautiful on your wedding day. However, the style that you choose will be based on your dress. Again, if you have something strapless, a bracelet may be able to break everything up and add some sparkle to your arms. But if you're working with a long sleeve, you may not want something that prominent.
Something For Your Hair
Finally, you may also want to think about the ways in which you can dress your hair with jewellery. Regardless of the hairstyle, you're working with; wedding hair accessories can always set it off perfectly. Whether you go for a clip or tiara, or even pins, you can add some bling to your locks to make your look complete.