There's no wonder why so many women love to wear jewelry. Adding a simple white gold necklace can really elevate an outfit to new levels of sophistication, and bold statement earrings are a super way to add some bling to an otherwise casual look.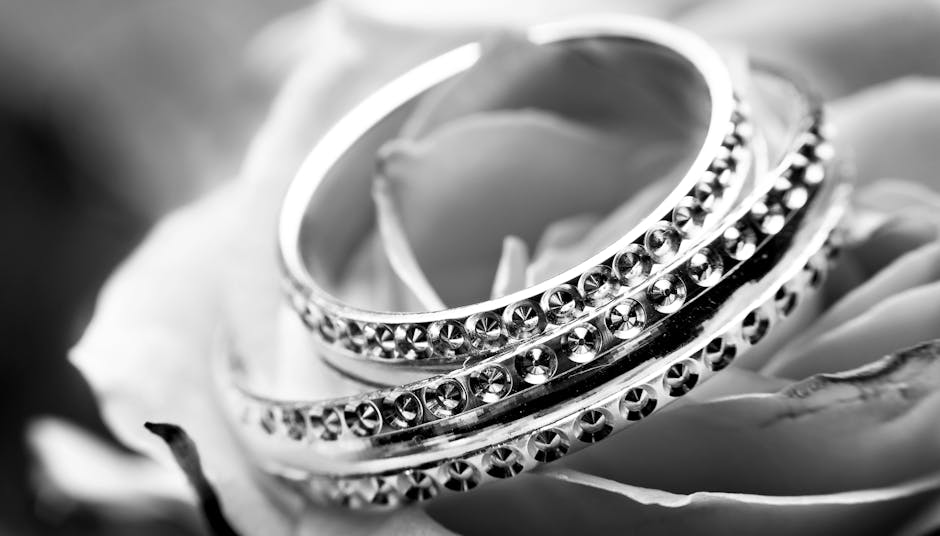 [Photo courtesy of Pixabay/pexels.com]
However, some women can get quite nervous about wearing statement pieces of jewelry as they get older. Lots of women start to stop wearing these bold and often sparkly items as they believe that they are only for younger girls who want to make a fashion statement. But that isn't always the case! In fact, it's possible to wear most kinds of jewelry at any age. You just need to make sure that you follow all of these awesome tips!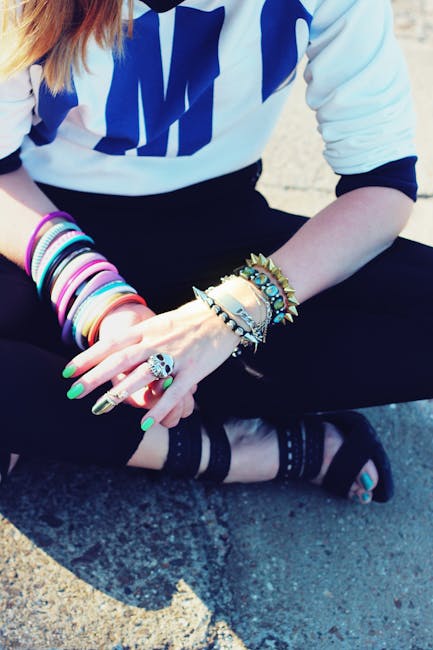 [Photo courtesy of Kaboompics // Karolina/pexels.com]
As A Teenager
If you're still a teenager, you will be very happy to hear that you can basically wear any kind of jewelry. No matter what you wear or how you wear it, it will definitely look good on you. You will also be able to follow the very latest trends in jewelry, some of which might be a bit too contemporary or boundary pushing for anyone older to wear. The only thing that you might want to try and steer clear of is jewelry sets. Wearing a couple of matching pieces of jewelry is perfectly fine. However, once you start wearing three or more, this could start to look quite dated. These kinds of sets were extremely popular back in the 1950s and 1960s and are now very much reminiscent of this period. So, unless you want to look like you're on the set of Grease, it's best to give them a miss.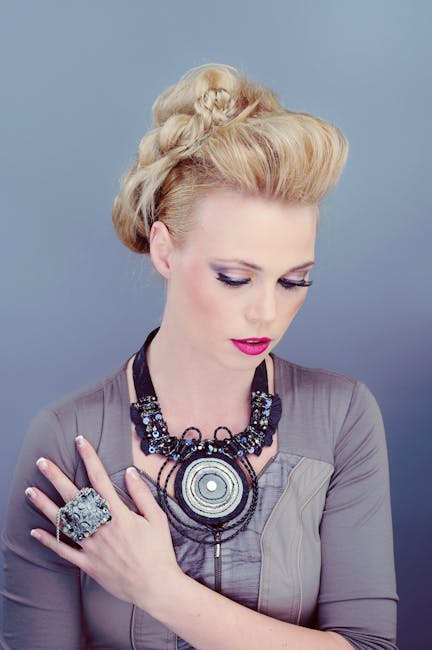 [Photo courtesy of Pixabay/pexels.com]
In Your Twenties
If you're in your twenties, it is time to focus on getting some key pieces of jewelry into your collection. These are items that every woman should own. For instance, you should try and acquire a classic necklace that you can wear every day, no matter the situation. A stylish watch is also key, as are some cute diamond studs. Click here if you want some ideas of other timeless jewelry items you should consider adding to your collection. But, as you are still young, you still have the chance to experiment a bit with your jewelry choices. For instance, large silver hooped earrings will look great with any evening outfit, and you should also think about investing in some stacking rings. These are rings that are meant to be worn together on the same finger for a stacking effect.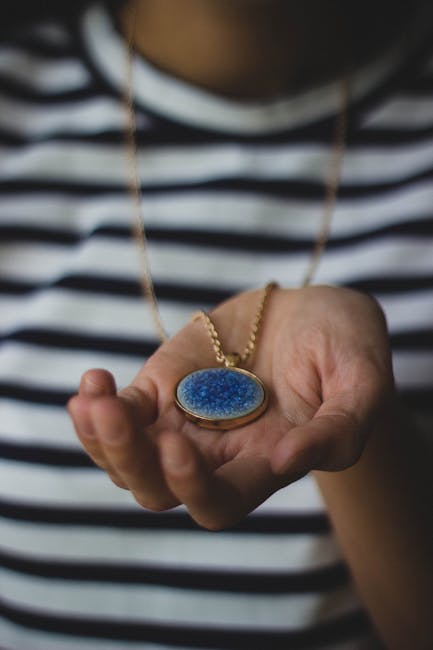 [Photo courtesy of Valeria Boltneva/pexels.com]
In Your Thirties
Now that you're in your thirties, it's time to grow up a little when it comes to your jewelry choices. You should have already amassed quite a large collection of jewelry, either through your own purchases or as gifts. Now you need to learn exactly how to wear each piece. For starters, it's a good idea to get rid of any items that aren't of the best quality. After all, you should also aim for quality rather than quantity. And low-quality jewelry can often look quite cheap and tacky. By now, you should also know what your best assets are. So, pick out the jewelry that can help to emphasize all your best assets. If you wear a bold pendant, it can draw attention to a gorgeous neckline, for instance. Wearing some large earrings can also offset your eyes and bring attention to them.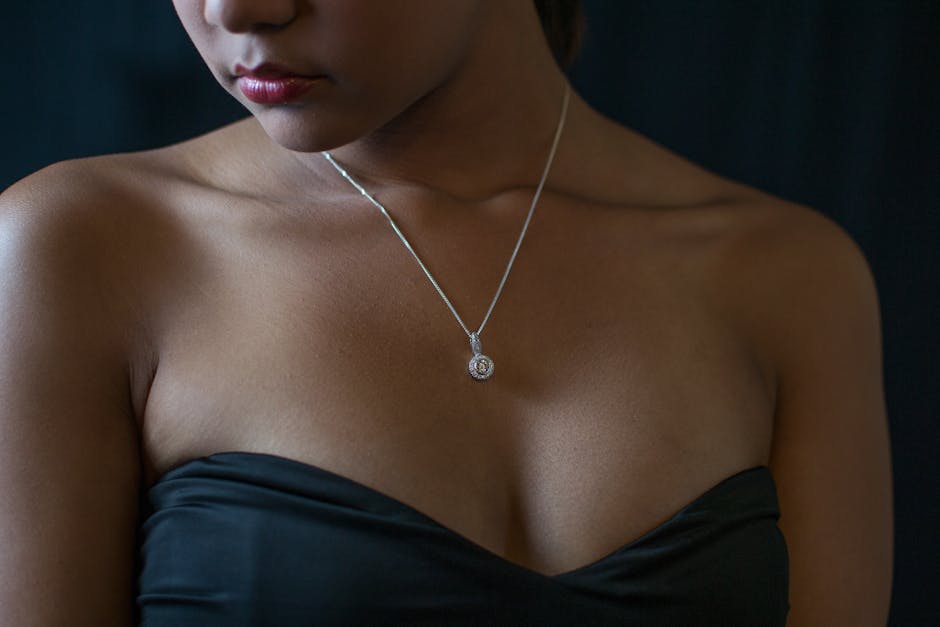 [Photo courtesy of Pixabay/pexels.com]
In Your Forties
Once you turn forty, you might start to find that certain parts of your body begin to sag. So, you will need to stay away from any items of jewelry that can cause the sagging to be emphasized. Heavy, statement earrings can weigh down the ears, and cause all the skin on your earlobes to sag. As a result, it's best to stay away from any earrings other than studs. Similarly, with large and chunky necklaces, you might find that they can slightly pull down your skin on your chest, causing excess wrinkles and age lines. It's also much more sensible now to start matching the color of your jewelry items to your outfit. When you were younger, you would have gotten away with clashing your jewelry and clothes, but this isn't the case now.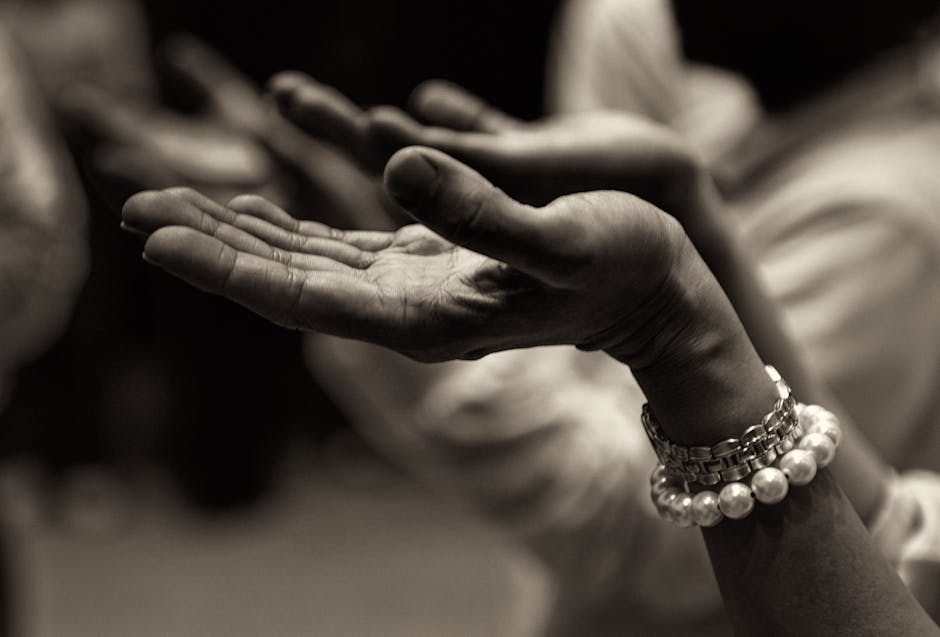 [Photo courtesy of Pixabay/pexels.com]
Once You're Over Fifty
Think wearing jewelry is a young woman's game? Think again! There are plenty of reasons to continue wearing your jewelry once you are over fifty. You just need to make sure that you follow a few important tips. The main rule that you need to adhere to is that you shouldn't overdo things. Don't wear too many items together, for instance, and don't wear pieces that are overly bright and bold. You will find that sticking to one statement piece of jewelry is much better than trying to wear a few together at once. It's also a good idea not to be too trendy. Stay away from the main jewelry trends and leave them for teenagers and twentysomethings to follow. You will find that wearing timeless pieces of jewelry that never go out of fashion will look much better on you and give you a much more mature and sophisticated sense of style. When you are looking for new items of jewelry to wear, it's a good idea to look for items that have been made in warm tones. Gold and rose gold are particularly good as they aren't so bright that they will wash out your face. Plus, they can often look more expensive than what they actually are!
So, hopefully, this blog post has given you plenty of food for thought when it comes to wearing jewelry as you start to age. As you can see, there is never any reason to stop wearing the items that you love. You just need to figure out the best way for you to wear them so that they can help you flaunt your best features!
Do you have any other tips that others could use? I'd love to hear them!