Archive for September, 2022
For clubs and societies, as well as individuals who like to be unique, or budding designers hoping to incorporate their designs into clothing, customized trousers could be a great idea. They may not be very easy to come across, but there is a company which offers a quick, simple and easy way to order personalized trousers. They have an very wide range of trouser choices, from cargo to pleat, safari to chino, and others in between. Various colours and sizes are available.
Custom t-shirts are all very well, but personalized trousers are truly original and more interesting. They can be stylish, funny, quirky or simply practical, depending on your needs. Maybe you want to incorporate a logo, a funny comment, a unique image or simply the name of a society: all of these can easily be done. has a simple procedure for ordering printed trousers: choose your style, size, colour and method, upload artwork, and place your order. You don't even have to wait very long, as orders are usually dispatched within ten working days.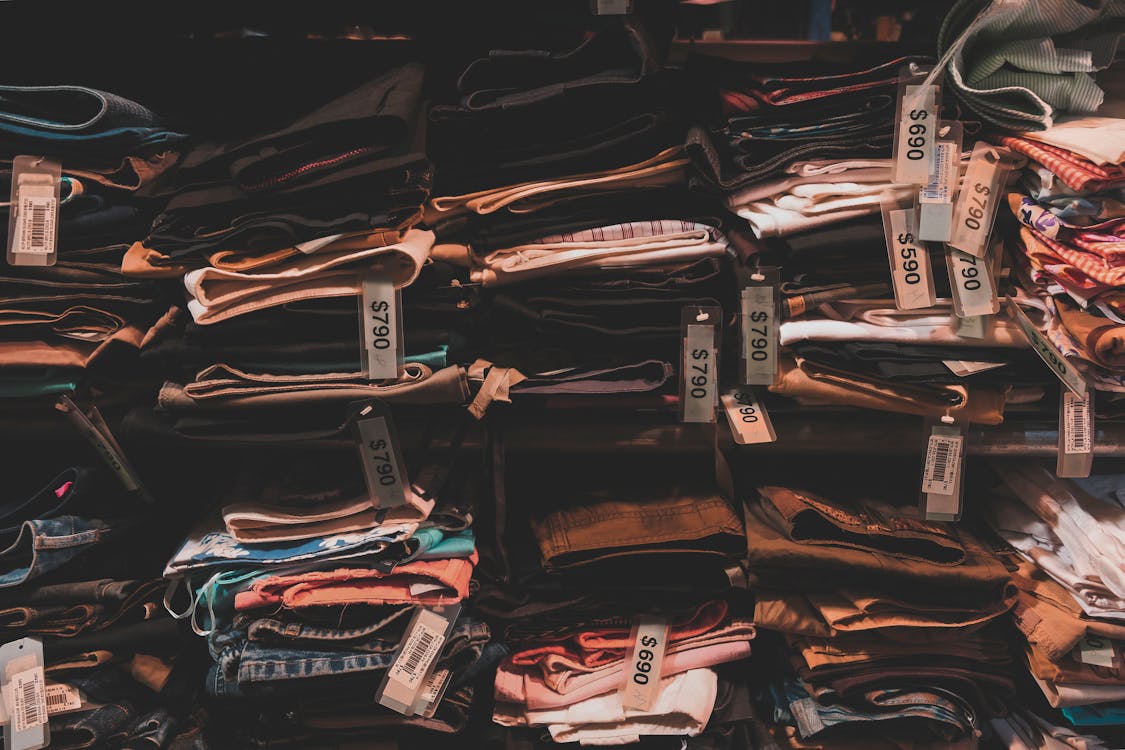 [Photo courtesy of Henry & Co./pexels.com]
Placing a company logo on staff trousers can often be very useful to prevent trousers becoming lost or stolen and make staff easily recognizable. This need not be an expensive process; some companies offers very reasonable product and delivery costs. Screen printing and embroidery are great for large orders, where they can send out prior samples. It's easy to get an instant quotation on their website.
Personalized trousers can show that a sports club or university society is a cut above the rest. A logo on chinos can look great for a formal event or something like safari pants or cargo pants are ideal for expeditions. Use your creativity in deciding what design is going to look best. Soon all the other clubs will be asking where they came from…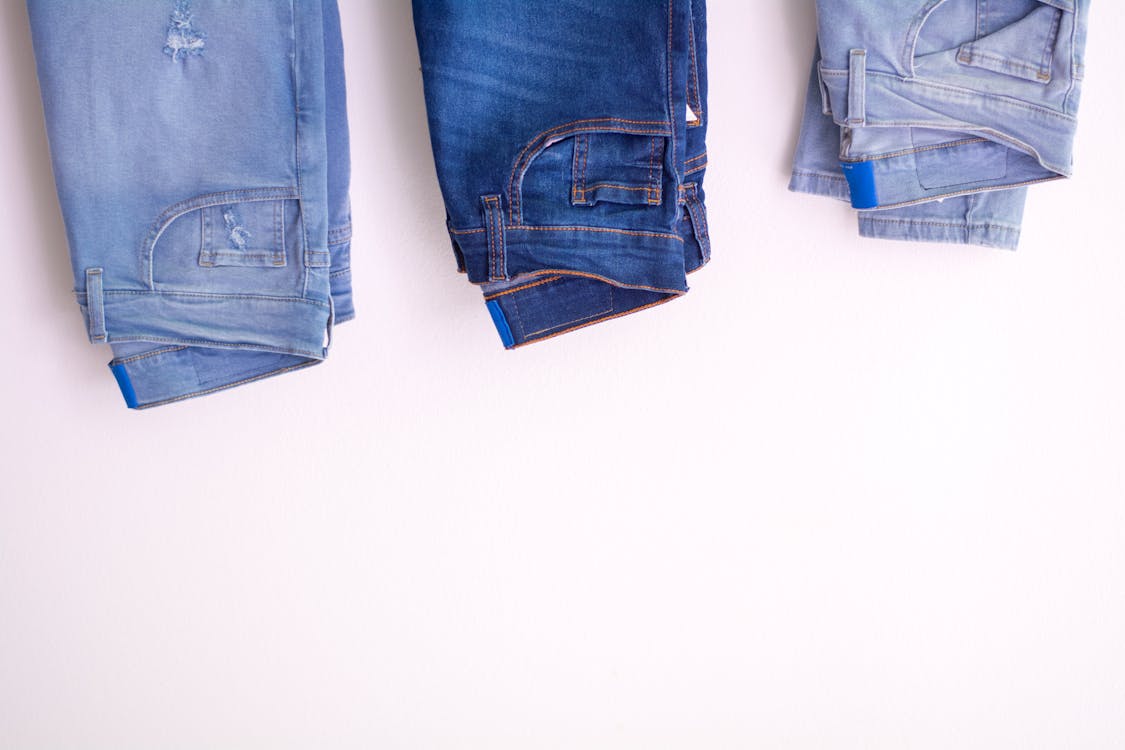 [Photo courtesy of Mica Asato/pexels.com]
Designers may find that trousers are an original and successful way of adding value to their designs. Some companies allows customers to upload their own artwork- no need to choose from a range of their designs- so the possibilities are endless. While men once generally wore dull traditional outfits, more and more they choose to express their individuality by choosing particular colours, patterns and images which suit their tastes. If anything, men are now expected to have a personal style. Embroidery can look stylish and traditional while screen print can be cutting edge and contemporary. Trousers with a little something extra could well be the next big trend. Finding a reasonably priced supplier is key, some comapnies offer discounts on delivery for bulk purchases and there may be other bulk discounts available.
Four simple steps to ordering personalized trousers :
Choose a garment e.g. pleat trousers
Customize using easy online options
Upload artwork/logo etc
Pay with the method that suits you the most
[ Tagged In ] Affordable Customized Trousers, Affordable Trousers for Men, Cheap Trousers for Men, Men Trousers, Men's Fashion, Trousers


Some people has no problem with excess fat because no matter how much they eat, their body is capable of burning off the excess fat and they never seems to put on weight. But there are some people who eats very little and yet they seems to put on weight easily. People are paying more attention to their health and keeping in good shape is one of the ways to good health.
There are some simple ways to stay trim and healthy.
Eat the 3 main meals and refrain from snacking in between meals. When eating, take time to chew the food and try not to gobble down the food. Do not overeat until you feel really full. The best is to eat fresh, healthy food e.g. food that are not processed. Eat food that has high fiber e.g. more grains and more vegetables. Eat more lean meat and refrain from fats. Cut down on carbohydrates and food with high sugar content.
Exercise regularly. Exercise helps to burn off calories and keep the muscles firm and body trim. Avoid sleeping directly after a meal. Do not be a coach potato.
Enjoy an active or outdoor hobby e.g. like games, dancing, etc. When one is engrossed in a hobby, there is less time to snack in between meals. When a person is bored, he or she tends to feel sleepy and will doze off easily. But when one is enjoying a hobby, one will not think of sleeping all the time.
But what happens if after taking care to eat the right food and going through whatever is necessary to reduce weight, the stubborn ugly bulges on your body still remain and you are feeling so helpless about it. Be not despair, for there is another solution out there and that is liposuction.
Before you brush off the idea of liposuction, you can check it out, read and understand all about liposuction on the internet or websites e.g. medicaldeparture.com. You can even make an appointment with the weight loss doctor or a qualified medical professional to check whether your condition is suitable for liposuction before committing to a liposuction procedure.
Many online stores have occasional discounts to help you buy the things you can't afford during their normal operations and recently I found my latest and best finds from Shopee,  which is a multi-vitamins from Unilab, one of the most trusted brand when it comes to medical needs and supplies.
Buy 1 Enervon Tab 30s + FREE TRIAL Enervon Sugar Free 30s for ₱210.
When I shared my latest find to my friends and co-workers, they  are adamant to buy, because I bought it from online, even when I told them that the seller is Unilab, the manufacturer.
Retail Price:  ₱420.00
Sale Price Online: ₱210.00
Savings: ₱210.00
Enervon Tab  is the number one Multivitamins in the Philippines that contains Vitamin C and B. for more immunity and for more energy. Enervon is used as nutritional supplement to enhance the immune system and help promote increased energy, it is for the treatment of vitamin C deficiencies and vitamin-B complex deficiencies.
This is a limited offer, so hurry get it on Shopee now! https://shope.ee/10QFO9IBjl. If you are a new shopee user, use my referral code REF-QC2223 to get ₱50 off off your first purchase.