As your big day is approaching, there are lots of little details that you're to want to firm up. Although you've probably got some of the bigger choices confirmed months ago, there are always lots of little decisions and finer details that you have to put in place in the run-up to your wedding. One of these will be your jewelry. You may have had some ideas in mind when you first imagined yourself as a bride, but you still have to pick out the final pieces. So, if you want to make sure that you cover off all areas of your jewelry decisions, here are five key areas you won't want to forget.
The Wedding Bands
The first piece of jewelry that you're going to want to pick out will be your wedding rings. This may be something that you decide on when you chose your engagement ring or even earlier on during your planning, but if not, now's the time to decide on a style. Whether you want to look at some classic designs such as the Tacori wedding rings here, or even get something custom made, now's the time to decide. Just make sure that your final choice is something you love, as it's a ring you'll wear for the rest of your life.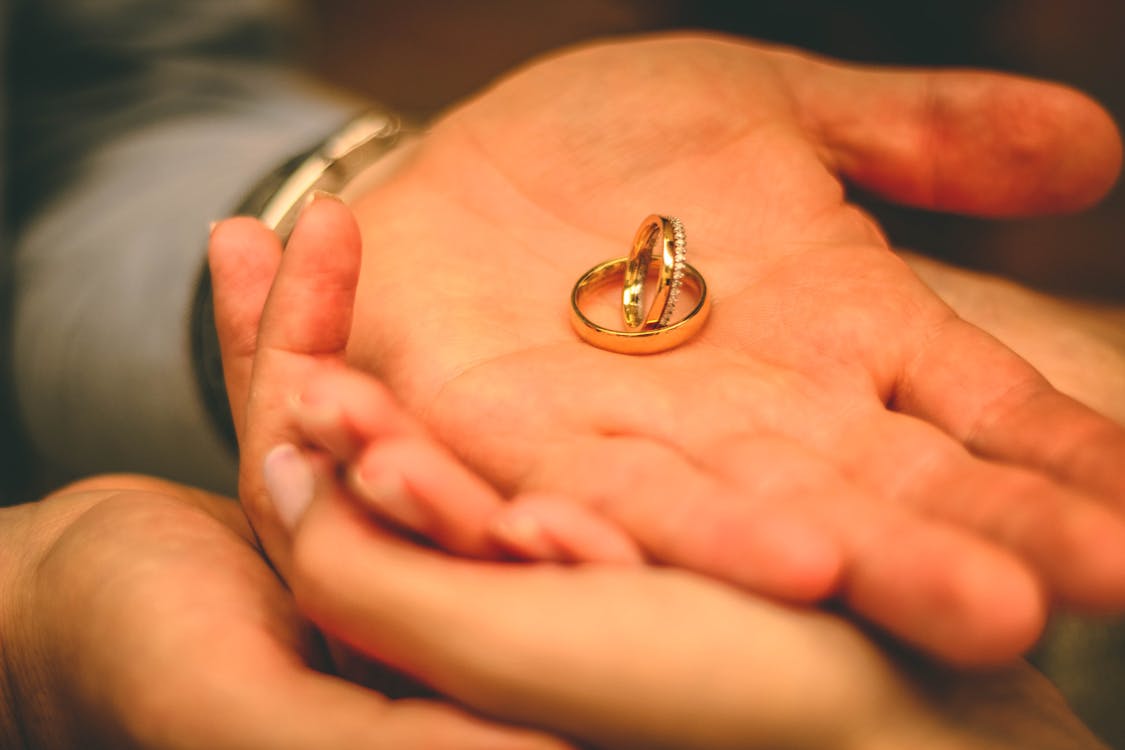 [Photo courtesy of Lucas Fiorini Fotografias/pexels.com]
Earrings
With the wedding bands chosen, you're then going to want to think about your personal jewelry for the big day itself. This could be something that you already own or even jewelry that you want to pick out especially for your wedding. Your style of earring choice may be based on two things; your dress and your hair. You may want simple studs or something bigger and dropped so that it's more noticeable. Either way, you need to make sure your choice works with your final look for the day.
A Necklace
Then, you may also want to think about styling a necklace with your dress. Again, this will depend on both your hairstyle for the day and the design of your dress. If you have something high neck, you may not even want to wear a necklace at all. But if you're working with a strapless dress, then you may want a necklace to break up the space and add a nice sparkle.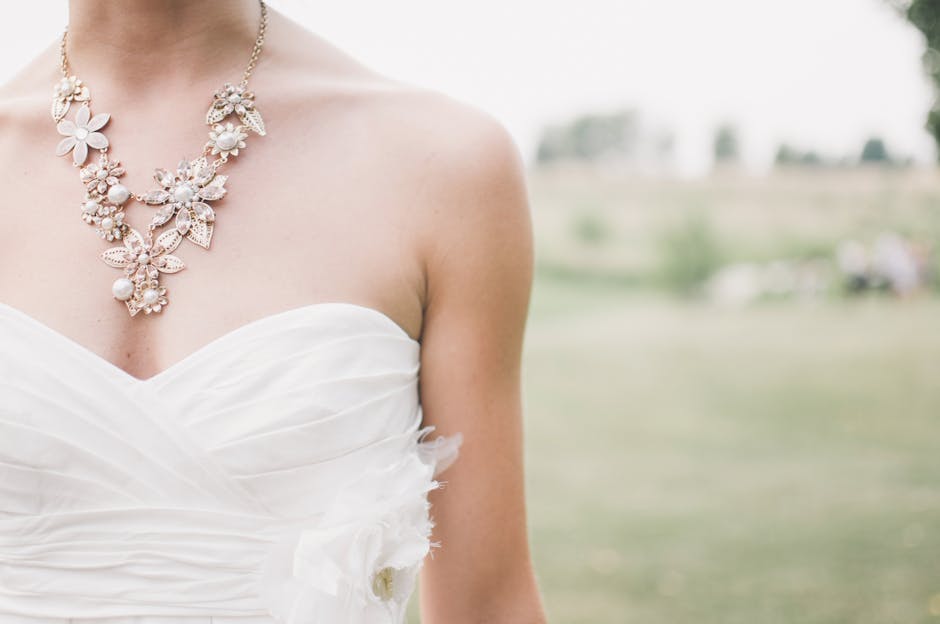 [Photo courtesy of Scott Webb/pexels.com]
A Bracelet
After a necklace, you could also think about wrist jewelry. Bracelets look beautiful on your wedding day. However, the style that you choose will be based on your dress. Again, if you have something strapless, a bracelet may be able to break everything up and add some sparkle to your arms. But if you're working with a long sleeve, you may not want something that prominent.
Something For Your Hair
Finally, you may also want to think about the ways in which you can dress your hair with jewellery. Regardless of the hairstyle, you're working with; wedding hair accessories can always set it off perfectly. Whether you go for a clip or tiara, or even pins, you can add some bling to your locks to make your look complete.
Your sense of style plays a big role in how confident you feel about yourself. When you make an effort to look your best, you feel and look more self-assured. You can express your confidence by dressing well for work, even if your work requires that you wear medical scrubs throughout the day. When you want to always look your best, you can shop for suitable uniforms that also look stylish. You can find apparel like fashion field lab coats (https://www.scrubsunlimited.com/)  and scrubs when you shop online for this unique work gear.
As a medical professional, you must of course dress the part if you want to take good care of your patients. You need your coats and scrubs to have all of the essential designs like deep pockets for placing stethoscopes and thermometers, as well as long fronts to protect you from chemical and fluid leaks. When you use the Internet to shop for health professional scrubs, you can find selections that meet the expectations of your employer and OSHA standards. You can wear them to work while knowing that you are complying fully with your employer's dress standards.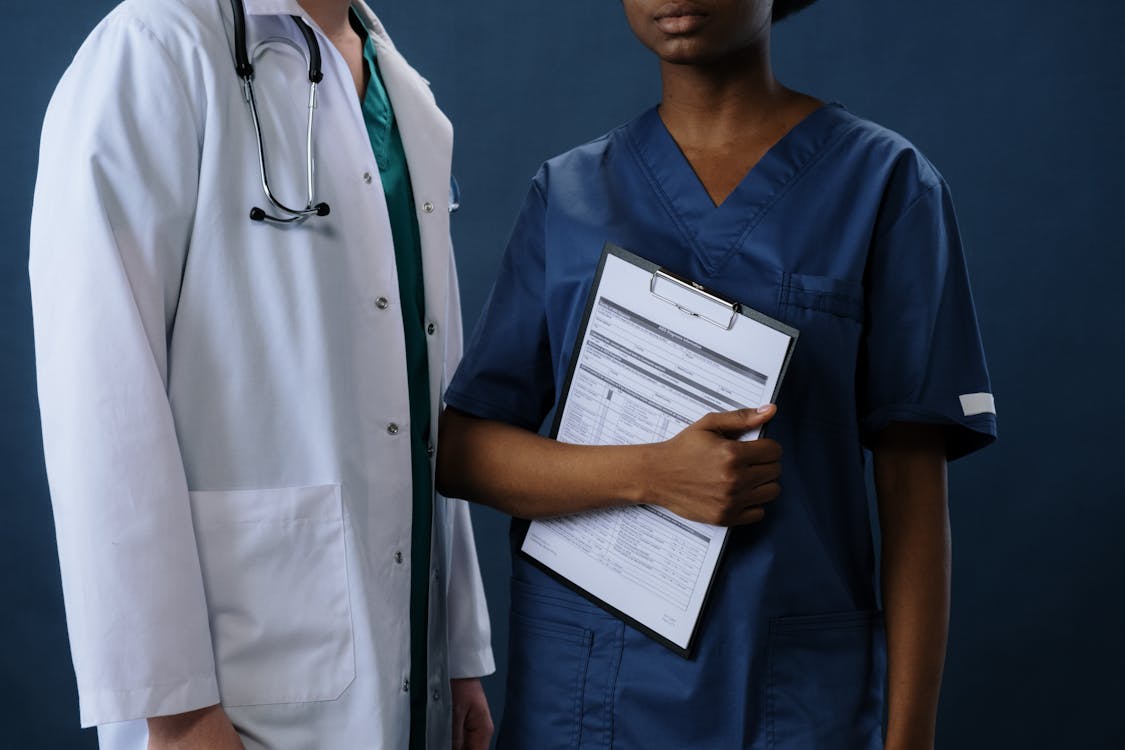 [Photo  courtesy of cottonbro/pexels.com]
However, compliance with safety regulations does not mean that you must sacrifice your sense of fashion. As you shop online, you can find gear that is available in a wide array of colors and patterns. You can choose from lab coats that come in crisp, clean whites with pressed collars or from scrubs that have loose fits and come in bright colors like turquoise and pink. By having a wide array of scrubs and coats from which to choose, you can select apparel that will allow you to feel confident and also set you apart from coworkers who perhaps dress with less pizzazz.
Your kids also may want to get in on the fun of dressing in stylish healthcare worker gear. When your kids want lab coats and scrubs like those that you wear to work, you can find pint-sized medical garb online as well. These kids' sizes can be worn as Halloween costumes or for dress-up playtime. Kids can also wear them as pajamas to bed if they want because the scrubs have such loose fittings to them. Medical and healthcare apparel does not have to be drab and boring. You can dress with a sense of style by shopping online.