Archive for January, 2018
San Diego, the second biggest city in California and one of the most visited cities in the world certainly packs its own punch. Boasting of historical richness, incredible beaches, and a buzzing nightlife, there are endless lookouts to explore here. It is the land with a laidback attitude and booming culinary and beer scene. With a myriad of cultural and historical attractions and idyllic year-round weather, San Diego is easily accessible via plane, train, and automobile. So, what are you waiting for? Simply pack your bags and head west.  Get ready to enjoy the diverse mixture of culture and cuisine in the city of Mexico to the South and the Pacific Ocean to the West. San Diego beachfront rentals are just the perfect option to lodge at
San Diego should definitely be on your travel radar and here are some good reasons why.
The great weather

San Diego is known for its perfect temperate weather, and the coastal breeze prevents the city from getting too hot. Thus, it is never too hot or too cold as the temperatures hover around 70 degrees with most days. Even if it gets slightly hot, there are beaches closely to take a refreshing dip in the ocean. Magnificent weather means that one can enjoy the outdoor activates and natural beauty all year round.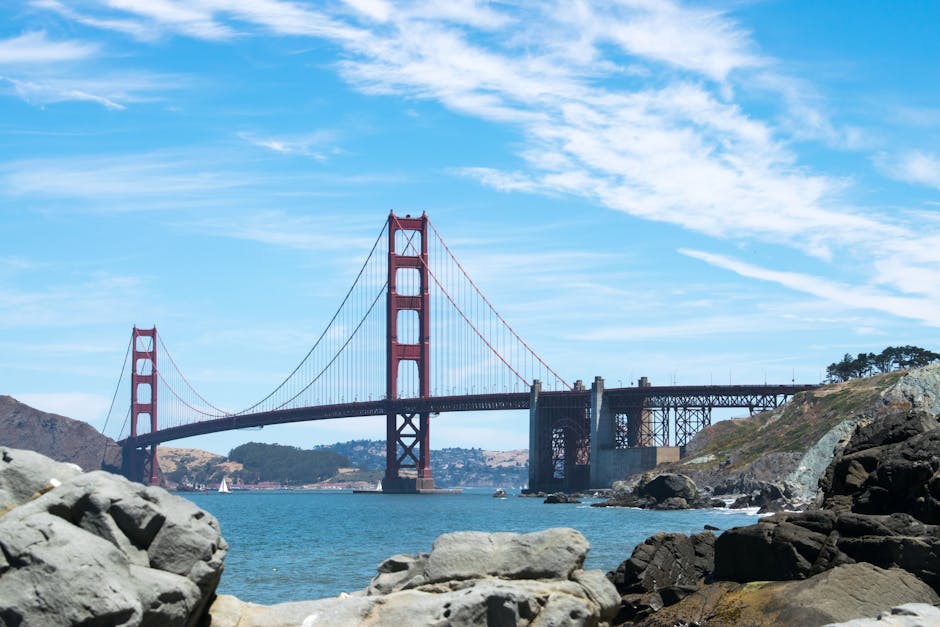 [Photo courtesy of Aaron Hatton/pexels.com]
A fascinating history
The first settlers were from Mexico and Spain, and they established the first mission and fort in San Diego in 1769. The city became a part of the United States about a hundred years later and became the Birthplace of California. This is the reason why the city lures many and intrigues its visitors because of its historic buildings and sites such as Presidio Park, Old Town State Park, the Gaslamp Quarter and El Prado in Balboa Park.
For outdoor activities
San Diego is famous for its scenic hiking trails. One can take the moderate Torrey Pines trail in Del Mar or head for the Potato Chip Rock in Poway for a challenging experience. Enjoy the high, panoramic views of San Elijo Hills that boast of a number of hiking trails. Double Peak is the greatest point in San Diego County. One can surf, harbor cruises or paddleboard or bike Biking along the PB boardwalk. Southern California has lots to offer in terms of wineries and vineyards.
The lighthearted tour of the Old Town Trolley
The Old Town Trolley Tour has been there for more than three decades now and has been entertaining tourists and locals both. The journey takes you through history and gets you across more than a hundred points of interest. The advantage is that one can hop-on and hop-off as much as they want and enjoy the fascinating stories and anecdotes by the conductor onboard for an amusing and exciting experience.
Amazing Animal Adventures
San Diego Zoo, San Diego Zoo Safari Park, and SeaWorld San Diego offer a unique and educational opportunity for all. This is your chance to see all those majestic animals with your own eyes. Interact with trained hawks, vultures, and falcons at the Sky Falconry. More than 100 acres of those parks and zoos house all of the animals and flora and fauna. The free-range enclosures house animals from Asia, Europe, Africa, North and South America, and Australia. This is your chance to get close to giraffes, elephants, rhinos and more!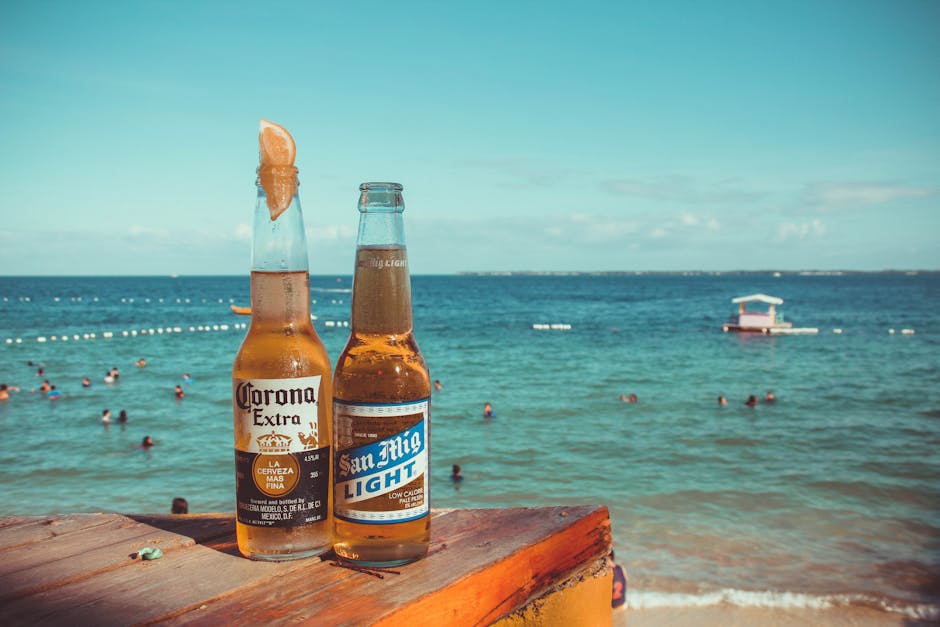 [Photo courtesy of Nicole Law/pexels.com]
The glorious beaches
San Diego is dotted with beautiful beaches. One of the most popular beaches is Black's Beach which is secluded and known for surfing. Pacific Beach appeals to the youth and for the nearby nightlife. Mission Beach is a favorite with all as it offers everything. One can enjoy family-friendly activities or take a romantic stroll on the boardwalk and enjoin great food at the restaurants. At the Ocean Beach, one will find people with their pets and canine companions.
Weekend Getaways
One can plan fun day trips or a weekend getaway. Head towards the Big Bear Mountain for skiing and snowboarding in the winter. Alternatively, you could drive to Julian to enjoy apple pie and cider. Do some wine tasting in the Santa Ynez Valley, or you could hop on a quick flight to Cabo.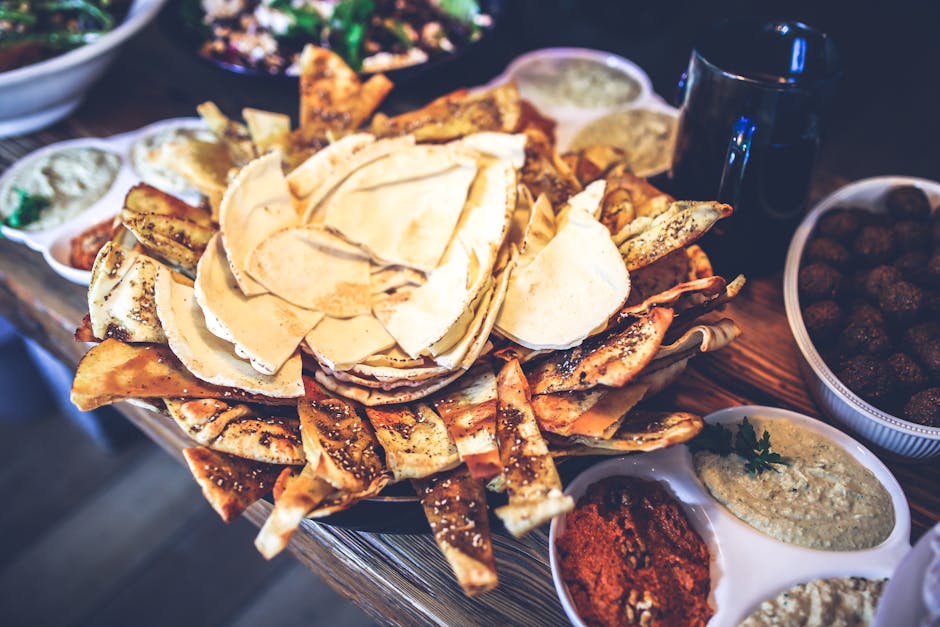 [Photo courtesy of Kaboompics // Karolina/pexels.com]
Get a taste of Mexico
Head to the Old Town, if you are looking for info on the real history of San. The historic center is just 30 minutes away from Mexico border, and it is easy to make out the massive cultural influence on the town. Thus, you can get a taste of Mexico even without crossing the borders. Explore many historical such as the Alvarado House, Church of the Immaculate Conception and the Whaley House. Explore the many souvenir shops or markets and enjoy authentic Mexican food.
The Nightlife of San Diego
San Diego, particularly the Gaslamp Quarter Pacific Beach and Hillcrest boasts of a bustling nightlife scene. One can sing karaoke, participate in a show or go dancing. There is live music, drag shows, comedy clubs, DJs and more almost every night of the week.
The great glorious Food

San Diego is home to a number of restaurants and serves country's most sought-after Mexican cuisine. However, its culinary delights are not just limited to Mexican fare as the city offers an eclectic mix of great eateries that serve seafood, French, Italian and farm to table and much more You will never run short of food and restaurants, whether looking for traditional or a modern take on favorites. San Diego's coffee scene and tea culture so fantastic.
Winter can be a time of year which can be frustrating for fashion lovers.  Since summer and spring is all about short sleeves, dresses, shorts, skirts, and bearing skin, winter can feel like you have fewer options.  It can be challenging to pair fashion with functionality in the cold months of winter without looking completely bundled up.
However, winter is all about knowing the right must-haves to add to your closet in order to make sure you have the right tools on hand.  When it comes to looking good in winter, here are some of the best ways to look good while also staying warm.
Accessories
One way to spice up an outfit is to add accessories.  Wearing watches, necklaces, and earrings are a nice way to add gleam to your look.  On the more functional side of accessories in winter are things like gloves, beanies, and scarves.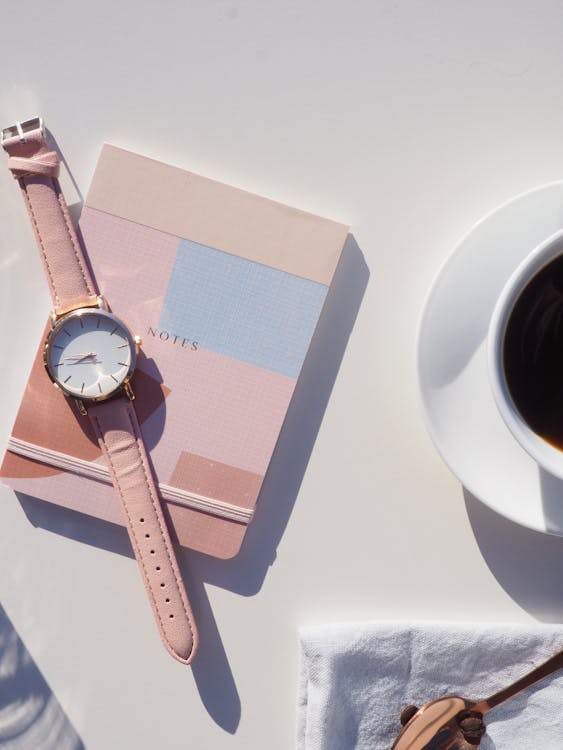 [Photo courtesy of Jess Bailey Designs/pexels.com]
You can have all sorts of fun with accessories in winter since it's a time when there are all sorts of fun things on the shelves.
A Good Pair Of Boots
During the cold months of winter, it's essential to have a good pair of boots.  A good pair of boots can not only keep you warm but can also be dressed up or down depending on what kind of look you want on a particular day.
You can buy something like Hunter rain boots which are known for looking chic with a pair of jeans and sweater, and even a dress.  Yet they will also keep your toes toasty and dry during periods of snow and rain.
Sweaters
Sweaters are a great way to keep warm while also wearing something with bright design or flattering silhouette.  The nice thing about them is that you can also wear them as a dress if you wear tights or leggings.

[Photo courtesy of Tookapic/pexels.com]
A good sweater won't just make you feel cozy, but it can transform your look into something incredibly elegant if you invest in a good one.  Buying a cashmere sweater, for example, can be a great winter investment that will last you for years to come.
 A Good Coat
If there is one main must have for winter, it's a good coat.  Since you will be wearing your coat anytime that you step outside it's important to choose a good one that you love.
There are a variety of choices from trenches to puffers.  Try to choose one which can be dressed up or down which will give you the most value for your dollar.
When it comes to a coat, the maximum amount of potential for variety is key.  This way you can pair it with anything without fearing looking odd.
A lot of the time it takes an entire household, at the very least, to stick to a budget. Unless you have stellar self control, a lot of deals and promotions are going to catch your eye immediately and the impulse is just going to come flooding back. So, to try and avoid this kind of attraction, it's time to put some budgeting rules in place. Here's some places on to get you started.
Find a Rule that Works for You
There's a lot of expert advice out there, but it can't always be applied to everyone. There's a lot of extraneous purchases we often need to make, and that makes living by a strict set of rules extremely hard. Yet, give them a try if you can, as you never know what you could adjust to until you do.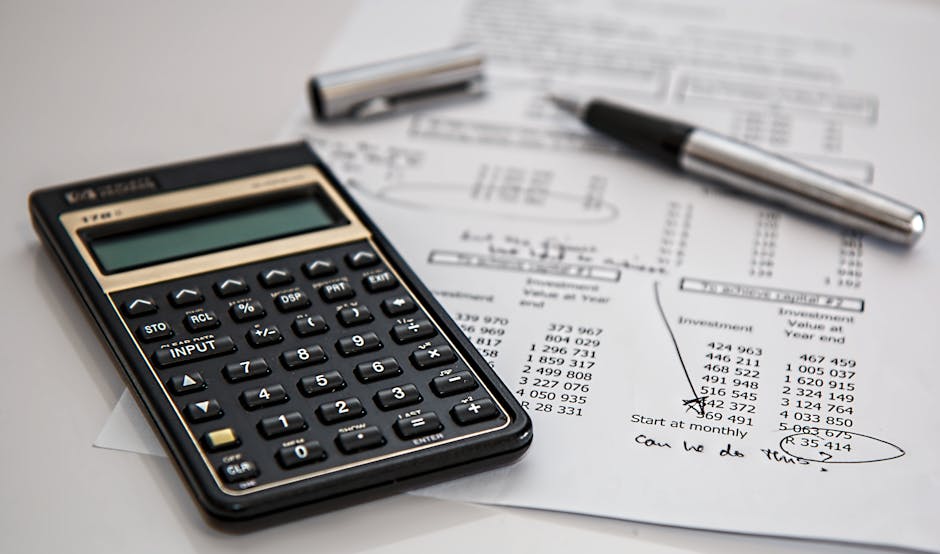 [Photo courtesy of Pixabay/pexels.com]
In general, it's always a good idea to focus on your back payments and debts first, as getting these out of the way means you live to breathe freely for another day. Saving money comes second after this, as hoarding your coins doesn't help when there's a lot you absolutely need them for. Make sure you track everything you spend, as you need to know where your money is going in your new efforts; there's no point trying to adjust to a budget if you don't know whether it's working or not.
Skip Out on That Credit Card
Let's be real here, a credit card is both a good and bad thing, and yet trying to avoid using one is the best course of action. Sure, load up some one time purchases on your card but then try and stop there.
Sometimes you really need to know how to repair your credit fast, and that makes finances a lot harder to control for a good life. Just remember that it's not impossible and budgeting can help a lot with focusing on your bills. Once you remove the risk of adding an extra load onto this, you're well on your way to success with your money.
Look Out for Promotions
Promotions not only attract more and more customers to the store of the company running them, but they work well for the customer as well. These are where you can get your gift ideas and luxuries you've been desperately missing out on.
So maybe you've been skipping out on that face mask that used to keep your skin glowing, and you've been buying off brand cereal for the last few months that definitely doesn't taste like the good stuff to you! If so, keep an eye out for the deals and then bulk buy in order to stock up! It's quite simple to know how to hunt for a bargain, and comparing prices between retailers can be done via the net (which is also where you can find wholesaling!).
There's a lot you can do to keep yourself in the green with your finances. Handle the red with a little budgeting practice!
However you got there in the first place, making the decision to clear your debts is an important one. Getting rid of your debt and learning to manage your money will help benefit your financial situation and boost your credit rating. Don't be fooled, unless you enjoy a windfall, it's not going to be easy. There are, however, some things you can do that will help you to clear your debts quicker. Help tackle your debts with these five suggestions.
1. Prioritize the highest interest debts first
When the interest rates on your debts are high, it could take you longer to pay them back. It also means that if you're only repaying the minimums, you could find yourself paying back more money overall. Work out what your highest rates are, and aim to pay these back first. You can allocate more money a month to these debts to help pay them back quicker, remembering to ensure that at least the minimum repayments are covered on your other debts.
Image: Pxhere
2. Earn extra money
If your current earnings aren't enough for you to make significant dents in your debts, then seeking additional income could be the answer. You don't have to take on a second job (although you could if you were willing), but there are ways you can make money online on a more casual basis. These extra payments can be put towards clearing your debts, helping you make larger repayments without having to worry about your other outgoings.
3. Consolidate your debts
There are several benefits of debt consolidation programs that can make it easier for you to clear your debts. Provided you can get a loan with a good interest rate, you could end up paying back less than you would if you paid back all of your debts individually. It also makes it easier to manage your repayments – with just one payment to worry about each month rather than multiple payments.
4. Create a debt repayment budget
Nobody likes to use the word budget, but if you're going to pay your debts off quicker then it needs to be done. There are ways to budget while still maintaining your lifestyle, which will help you take better control of your finances to help you to get debt-free quicker. Think of any lifestyle changes you need to make as temporary, you'll have more money freed up when your repayments are gone so keep that end goal in sight.
5. Reduce your overall spending
Another way you could reduce your debts further is to embrace minimalism when it comes to spending.  While it may be a challenge, living a more minimal lifestyle can have its benefits. With less clutter, you'll be much less stressed and your efforts will also help to save the environment. Even if it's just a year-long challenge, this sort of lifestyle change could help make it easier for you to become debt-free.
If your aim is to clear your debts in as little time as possible, you're going to need to make some changes. Give some of the tips above a try and get yourself on the road to becoming debt-free.
Finding extra funds to invest in your company in order to gain more growth is not at all something that should be treated lightly. There are so many interesting options that are available but in most cases you will not want to bring in personal funds since you want to use the profits that a company has in order to re-invest.
Everything Starts With Expenditure
The first thing that you have to do is analyze the expenditure of your company. In many situations there are some expenses that can be avoided. Try to control absolutely everything that you spend money on since this is something that can help you out a lot more than you may believe. Look at what you can cut and what is not actually necessary for businesses. That can bring in a lot of money that you never actually considered till now. You can do the same thing at a personal level since there are surely some expenses that you can get rid of.
Eliminating Expenses
If there are some expenses that are not actually necessary for your business, like a phone line when you can use VoIP, take the steps to get rid of those expenses. It is something that you can so easily do in order to cut down on costs and get some extra funding. You can actually cancel various services and end up with a lot of money at the end of the day.

[Photo courtesy of Pixabay/pexels.com]
Getting Extra Cash
After talking with different experienced growth consultants, we found out many different ways in which we can get extra cash that can be used for investment purchases.
Obviously, you do know about the possibility of taking out a business loan. That is commonly used for companies that need access to extra income. The problem is that many business managers remain focused on just the regular business loans that are offered. Keep in mind that there are basically dozens of different funding options that any business can use. Make sure that you consider all opportunities. It is impossible not to find services that can be used to gain more cash.
Using The Money You Already Have
Many business managers understand the importance of having access to some sort of capital that would be used as a safety net in the event that something goes wrong. If you notice the fact that the company is doing well, there is a possibility that you would be able to use part of the money that you put away for investment purposes. Believe it or not, this is the easiest access to investment funds you have at the moment and most business managers do not consider it.
We live in a consumer society where we are constantly encouraged to purchase a whole host of goods that we don't necessarily need. Sure, you might not want to throw all material desire out of the window and live with the absolute basics. But there are various reasons that you might want to consider living a more minimal lifestyle. Perhaps you're devoted to the planet and can't stand the detrimental effects that waste has on our planet. Maybe clutter, and junk stresses you out, and you prefer your surrounding to be as plain a canvas as possible. However, one of the most common reasons for embracing minimalism tends to be to reduce overall spending. Here are a few ways to embrace minimalism to reduce your overall outgoings.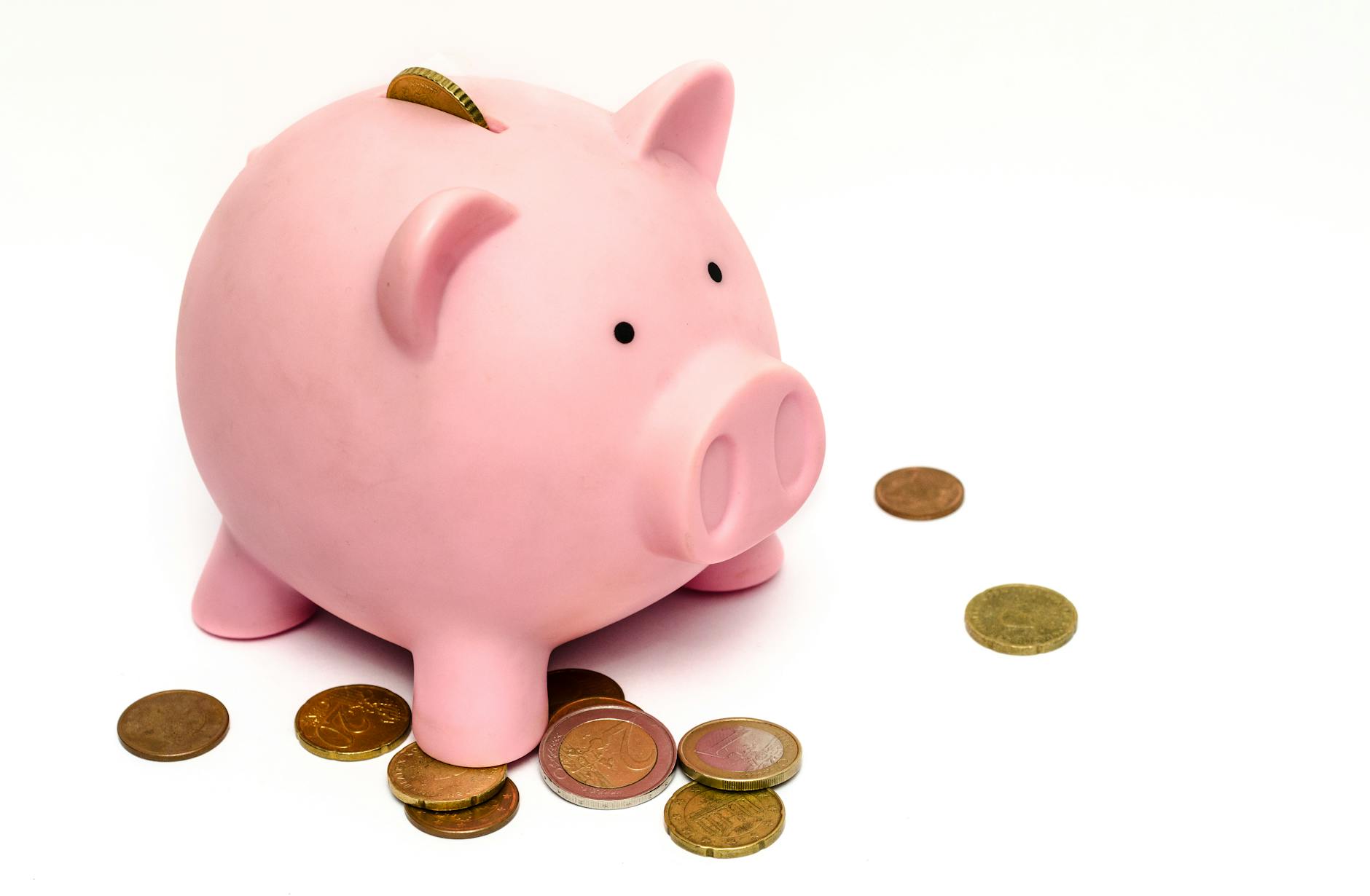 Living on a Budget
One of the main reasons that most people end up in debt is down to irresponsible or unwise spending. If you are currently experiencing debt, it means that at some point or another, it is likely that you have exceeded your budget, or simply haven't had one to start with. Minimalism can counteract this by discouraging excessive and non-essential spending. So, it's time to get into good habits by creating a realistic budget and sticking to it. This is simple enough. All you need is a notepad, pen and perhaps a calculator. Sit down and note down your total salary after tax. This can be on a monthly or yearly basis. Now, total up the overall cost of your necessary expenses (this can include bills and other essential living costs). The amount that is left is your disposable income. This is how much you should have been living on. Try to avoid exceeding this, or you will end up spending money that is not your own and slip into debt. If you are already in debt, use your disposable income to make payments towards clearing your balance. It may sound counterproductive, but you should consider taking out a debt consolidation for bad credit. This simplifies payments.
Question Every Purchase
Buying goods is simpler than ever. Contactless payments mean that you don't even have to make the effort to enter your pin in order to make small purchases. Apple pay means that you can buy a whole host of items even if you've left your money and cards at home. What's more? The advent and success of E-commerce have ensured that you don't even have to leave the comfort of your own home in order to make purchases. You can have pretty anything you could want delivered straight to your door! It's not surprising, then, that many of us spend out of habit and without putting all too much thought into the majority of our purchases. So, it's time to start getting picky! Before you buy any item, question your potential purchase. Do you need the item? What purpose will it serve in your life? Will you get extended use out of it? Only buy what's absolutely essential!
As you can see, living minimally is simple. You can also save a lot of money and stave off the burden of financial debt by living in this way. It's not surprising that this kind of lifestyle is taking off with such popularity! It's high time that you try it out yourself.
Living with bad credit is nowhere near as bad as it was a few years back because of the fact that it is no longer the financial death sentence it once was. Yes, life with bad credit is now completely manageable, and to that point anybody could manage it. To see how a life with bad credit can and show be managed, make sure to read on.
Always work towards bettering the credit score
If you were to ever be stricken with a bad credit score then you should always be working towards bettering it. You should always be doing so because the best way to manage the situation is to not let it worsen as that would of course make managing it a whole lot harder.
When it comes to bettering your score, the one thing that you should do is actually quite surprising: you should use your credit card more often. No, this doesn't mean buying things unnecessarily and it doesn't mean spending loads on your card. What this means is that you should use your card in situations such as quick trips to the shop in order to buy bread and milk — by doing this you would not be spending too much and worsening your debt, and subsequently your credit score, and you will prove to your credit card provider that you can be trusted to both make transactions and pay them off, and this is only ever a good thing in regards to the credit score.
Accept help when it is offered
In order to manage a bad credit score, you would have to accept help in regards to it and your finances in general. Simply, this has to be done. If this is not done then you would find the task of managing your adverse credit situation very difficult and you may even allow it to spiral out of control.
When it comes to accepting help, first of all you should look for help that is designed specifically for people with bad credit, one such form of help being loans with bad credit. What these loans offer those with a bad credit score is a short term way to put a stopgap in any bills they have going out or any debts that they owe, ultimately buying them enough time to deal with them in as healthy a way as possible.
Spending habits must be changed
Last but certainly not least, if you were to ever have to deal with a bad credit score then you would simply have to change the way you spend. You would have to do this because that is the only way you are going to be able to manage your credit without worsening it, and worse worsening it for no good reason. So, learn how to budget and save, and don't be scared to put a bit of money away into a savings account each month rather than spending it on things you do not need.
Life with bad credit can be managed. In fact, a life with bad credit can still be a fruitful one. To ensure that this is the case, make sure to take heed of the advice above and make sure to consider using these appsthat are designed specifically to help with one's financial life.
New Year, a fresh start to love yourself even more and what is best is to start the year? That is to look fit and attractive, to look good and feel good because women like you, who are always on the go needs to find balance between work and personal time to be able to enjoy life to the fullest.
Keep in mind that self-care is not an indulgence, it is a necessity. It is not as simple as rebonding your hair, getting manicures and pedicure, spa and massages. It goes a lot deeper than the surface; it's a state of mind, and a lifestyle that requires constant attention and nurturing. It's a sense of well being and peaceful harmony that you are able to obtain, even during the most stressful times.
Start, looking after your body and well being with Athena, the milk especially formulated to meet your special nutritional needs. It has High Calcium which essential for optimum bone health. It is also a source of Vitamins D and K, Magnesium and Phosphorus – nutrients to help maintain strong bones. Athena is Low in Fat so you can enjoy this beverage without the risk of high caloric intake. Source of Anti-oxidants such as Vitamins A & E and Zinc to help maintain healthy skin and promote optimum immune function.
Athena, a delicious beverage made just for you.
Drink Athena today!
Athena comes in two flavors – Milk (180 grams – Php 130.00; 400 grams – Php 273.00) and Choco (180 grams – Php 130.00). It's available online at www.athena.com.ph and in-store at Mercury Drugstore, Watsons, and Southstar.
What do pregnant women crave? They crave for various of things depending on their taste buds but mostly pregnant women crave for something sour or salty, isn't it? That's what I heard and observed among expected mothers around us.  It is true that many of these cravings seem to come out of nowhere, and they can feel overpowering. What causes them? Hormones, right?
If you are pregnant and craving for curls or chips  don't look any further, Crave Healthy is the first snack product in the Philippines that is specifically designed for the pregnant woman by doctors and nutritionists.
It's NUTRITIOUS because it contains essential nutrients – Folic Acid, Iron, and Calcium that are critical for both the mom and her growing baby. It also has reduced salt and just the right amount of calories that give the pregnant woman that extra energy she needs daily.
It's DELICIOUS because it tastes just like her regular snack. Crave Healthy is currently available in Sweet Corn flavor and does not have any aftertaste of nutrient fortifications. It helps support the nutritional needs of pregnant women and their developing fetus.
A pack of Crave is worth Php 25.00 at 30 grams each. It's available online at www.cravehealthysnacks.com, select Med Express branches, and select Robinsons Supermarket outlets.