Archive for December, 2017
Have you ever experienced a day wherein nothing seems to go well, that no matter how you try to choose the right path, you keep making the wrong turn? Just like having a bad hair day, no matter how many times you comb your hair, it just would not budge.
Life can be challenging at times but there will always be a way to resolve these challenges and come out victorious. Having this in mind will be easy to keep your patience and continue to move forward.
Just like losing strands of your hair due to factors beyond your control, you too can do something.
Eat healthy – Eating the right food can alter your mood. Having low-level of folic acid in your body can cause anxiety, hence, food such as asparagus, avocado, salmon, and almond are recommended to fight stress hormones.
Stay calm – Listen to comforting music and reading feel-good stories can help switch you to a calm mood.
Exercise – Exercise releases endorphins that can relieve you from stress and anxiety.
Supplement –Taking in Vitamins such as B-complex can alter mood swings.
Don't let your stress factors contribute to your hair loss. Letting yourself succumb to anxiety will definitely show up to your follicles and this can lead to more hair loss.
Hectic schedules and pressure from work, not to mention the pollution and filth outside easily make you feel unease and, at times, irritable. Slow down a bit, have fun and relax. There's no better way to begin with your mane.
Tip 1:  The stroke of a comb can give you a soothing feeling while, at the same time, help unleash the natural oil of your hair.
Tip 2:  Stay away from getting pigtails, hair weaves, braids and tight hair rollers, which can pull and stress your hair.
Tip 3: Avoid perming, straightening or coloring because they contain toxic chemicals that could cause damage to your locks.
Tip 4: Choose natural. Use NOVUHAIR topical solution. Apply liberal amount on to your scalp and hair. Massage it gently for -10 minutes to help permeate deeply from root to tip. NOVUHAIR is packed with 19 natural ingredients that help promote growth, nourishment and rejuvenation of your tress.
NOVUHAIR is available at Mercury Drug and other leading drugstores nationwide. For more information, please contact hotlines 4136570 and 09228830575 from Monday-Friday, 8:30am-5:00pm or visit www.novuhair.com
Vintage fashion has a quality all its own. It has a past, yet it has a future because it has managed to remain relevant and desired. The designers who made these vintage clothes knew exactly what they were doing because they were able to create beautiful, comfortable pieces that were not only fashionable at the time, but would also remain fashionable for years and decades to come. It is no wonder that so many consumers search for vintage clothing designs to add to their wardrobes.
Have you studied vintage fashion designers? Do you have any favourites? Continue reading for a short list of just a few of the top vintage fashion designers who have been able to create styles that may even have inspired some of today's best designers, such as Giorgio Armani, Georges Marciano, Vera Wang, and so many other hugely successful individuals.
Biba
Created by a husband and wife team, Biba was founded in London in 1964, so the designs that came forth are still popular amongst those who today wish to go back to that decade in time. By copying the biggest celebrity style trends of the time, Biba worked on redesigning fashion in a way that produced clothing at a more affordable price for the average consumer. Before long, the free spirited styles that the company was known for became renowned all over the world in the '70s. Micro mini dresses, mini skirts, and earth tones were synonymous with this brand, as were velvet trouser suits, suede boots, and smock dresses.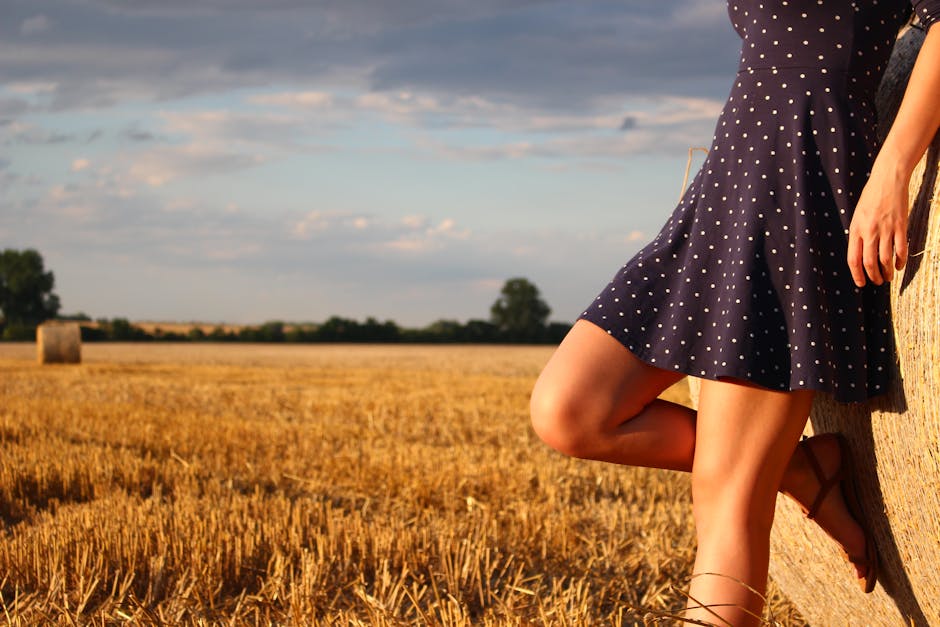 [Photo courtesy of Tofros.com/pexels.com]
Cristobal Balenciaga
Cristobal Balenciaga started his career in Spain way back in 1919. As he extended his reach throughout Spain by gaining greater success throughout the years, he also began expanding out into the international market, especially after he made his way to Paris during the Spanish Civil War. Today, he is still considered one of the best fashion designers of all time. Even the Spanish royal family and aristocracy of Spain wore his many designs.
Ceil Chapman
Ceil Chapman was born in Staten Island in the United States in 1912. She launched her own brand, named after herself, in the 1940s, even though she had not received any kind of formal training in the field of fashion. Her designs became so famous, in fact, that movie stars and celebrities would flock to her. She was even referred to as Marilyn Monroe's favourite designer. Her evening wear accentuated the best features of the female body, making every woman look and feel fabulous. And she did so using pleats, tucks, draping, and layers in the most strategic ways, to the point that she was known as the "fashion engineer." Unfortunately, she had to shut her business down as a result of financial difficulties in the 1960s.
With so many incredible fashion designers throughout the decades, anyone who has a love of clothing and accessories can look to these creative individuals for inspiration. And because these designers made clothing that is truly timeless, their vintage designs are still going strong even in the 21st century.
There are only a couple of days before Christmas so you've got everything ready, gifts were already wrapped for your friends and love ones, and your festive outfit is all set. All that's left undone is a party season-perfect hairstyle.
Keep in mind that with the tropical climate the fresh out of the shower look can be seductive yet temporary. The heat and humidity brought about by extreme weather condition can spoil your appearance, making you feel sweaty and stale, worst you will get a messy bad hair day.
The heat, sweat and pollution were not the only contributing factor to get a damage hair, the chemical contents of various products you use daily from shampoo to conditioner and hair treatment, down to styling goods to groom your hair according to your fashion and liking can also add damage to your delicate strands with their harsh synthetic materials they can jeopardize the natural oil and luster of your hair.
Moreover, your diet can also be a contributing factor to get healthy or unhealthy hair because as it says you are what you eat, the fate of your crowning glory is in the plate. So always keep in mind that your diet must have the correct balance of vitamins and minerals to supply hair with all that it needs to become shiny and strong. So don't overindulge, especially this time of the year when gastronomic feasts are spread almost everywhere you go. Be careful on what you take in, thinking that it's also what you feed your 'do.
Lastly, even stress can wear off the beauty and health of the tress. And that's exactly what you should avoid this Yuletide season. Never put pressure on yourself just to please everyone. Just take it easy, let your hair down and party all night long.
In this time of gratitude, NOVUHAIR makes everyday "a good hair day" for its valued patrons like you with its Christmas and Year-End Promo. Get an extra NOVUHAIR Herbal Shampoo 200 ml. worth P1,040 for FREE if you buy a NOVUHAIR 3-in-1 pack at participating WATSONS stores nationwide (DOH-FDA CCRR Permit No.: 967 s. 2017).
Packed with 19 natural ingredients—mostly standardized herbal extracts, essential oils and co-factor nutrients—NOVUHAIR Topical Scalp Lotion does not only help prevent the hair fall malady, but also aids in stimulating hair growth. NOVUHAIR helps prevent hair loss, improve overall appearance, promote nourishment and rejuvenation. It is clinically-tested and proven safe and effective.
Opt for the best with this Christmas and Year-End promo. Whether it's a luxury gift for your loved ones, or a self-indulgent treat for you, NOVUHAIR has the perfect gift to inspire and keep you party-ready this Holiday season, while providing you with the ultimate styling result.
For inquiries, please call 413-6570 or 0922-8830575. You may also visit www.novuhair.com or Novuhair's Facebook page – Novuhair Official.
It is indeed the most wonderful time of the year. From frenzied last-minute shopping sprees to multiple Christmas parties, we really can't deny that the holidays are just around the corner. But, despite all the infectious merriment that the holidays bring, we also cannot deny the fact that all the stress the holiday season brings can absolutely take a toll on your skin with all the late-night partying, non-stop eating, and mad traffic we all have to deal with.
So how do we deal with these skin SOS and still be as glowing and youthful during the holidays?
Always Keep Hydrated
The holidays are the perfect excuse to indulge in booze and stay late at night especially with all the Christmas get-togethers you need to attend. But keep in mind that too much alcohol and less sleep can take a toll on the appearance of your skin. "Skin care addresses two concerns: wellness and aesthetics or our sense of being attractive, that's why we do have to take care of our skin and not take it for granted most especially during the holidays which can be really stressful," emphasizes Dr. Lalaine Salazar, Medical Director of the SvelT'i Health and Beauty Centre in Timog Avenue, Quezon City.
Drinking lots of water can help keep your skin hydrated but there are also other ways of doing so.
Purify and Nourish
No matter how late you come home from a night of drinking and partying, never forget to rid your face first off all the make-up you wore and end your day with nourishing your skin. The thorough cleansing and washing away of make-up before sleeping is also an important part of skin care. To cap the skin care regimen, Dr.Salazar recommends a cleanser that can prevent the onset of pores, blemishes, and acne; it will also improve skin tone and heal any skin inflammation.
After washing your face to get all the make-up gunk off, apply a proper facial serum that provides anti-aging effects accelerated by the climate, stress, and even genetics. "It makes you look youthful and energetic. Our stem cell ampoule also reduces the appearances of fine lines and wrinkles, improves the skin tone, and softens the skin as well." Says Dr.Salazar.
Give your skin a detox
The holiday season is definitely a time for gift-giving so why not treat yourself by giving your skin a much-deserved detox? Aside from eating healthy and doing a good amount of exercise, you can also gift yourself with a cream that can help bring back the skin glow that was lost during the holiday frenzy.
"Externally, you can apply every morning our massage cream that infuses the skin with collagen. Collagen rejuvenates the skin and makes it appear youthful. Our production of it reduces as we age, but products like the massage cream infuses regular doses of collagen that add that let the skin's natural glow to shine."
"Since Christmas is a time for giving, it is high-time that you give yourself the best gift you can have and that is the right skin care regimen. With all the stress you have to deal with during the holiday season, a trip to a skin clinic such as Svelt'i is a great reward for yourself. Do proper skin care daily and you will see the results," enthuses Dr. Salazar. "To ensure that you are on the right track, you can confirm the methods and outcome of your skin care regimen with clinical specialists who will advise you accordingly. A monthly visit can do wonders for the overall wellness and aesthetic appearance of your skin."
Treat Yourself
Of course, one of the best skin regimens ever is to stay healthy and keep a positive outlook because it would definitely manifest on your skin. But since it's the holiday season, why don't you give yourself a Christmas treat and go all out on skin care? "If you want to reward yourself this Christmas, go for SkinRenew," says Dr.Salazar. "It works on three levels that really rejuvenates and firms our skin. It exfoliates, infuses, and oxygenates it. Exfoliation removes the dead cells from the skin and replaces them with new fresh ones. Infusion gives the skin cells the nutrients they need to fight disease and the effects of aging. Oxygenation makes the skin vibrant and gives it that youthful glow." Nothing would be more rewarding than having healthy and glowing skin to welcome 2018, right?
The holiday season may take a toll on your skin but with these holiday skin care tips, you can keep  your skin looking stress-free and beautiful and welcome 2018 with a bang!
To know more about SvelT'i's treatments, please inquire at (02)332-7546 / 09188-SVELTI (783584) or visit the clinic at 5F South Insula Condominium #61 Timog Avenue, Quezon City from Mondays to Fridays from 9am-6pm and Saturdays from 8am-1pm. You may also visit SvelT'i FB page at www.facebook.com/sveltiph and IG account @SVELTI_PH.
###
Sometimes, life hits you on the blind side. You get worn down, tired and lethargic. As a result, you start to let your physical appearance go. A year later, you look in the mirror and don't recognize yourself anymore. It can be pretty devastating when you look in the mirror and don't like what you see. However, you don't have to stay in this soul-crushing emotional state. There are a few practices you can implement to "get your sexy back" and begin to feel good about yourself again. Consider using these five tips to get started.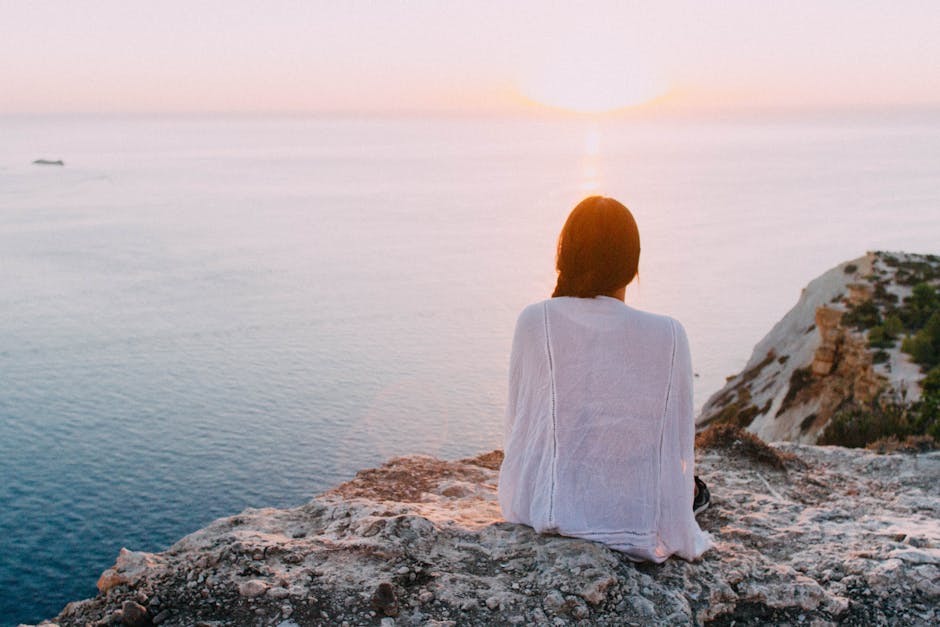 [Photo courtesy of Riccardo Bresciani/pexels.com]
1. Mental Health
Your mental health is such an important component of your overall well-being. Since it impacts how you feel so much, it's important to make the right investments in your mental health. Consider finding an amazing counselor or psychotherapist who can help you reexamine your life. A good mental health professional will also help you walk through some difficult conversations and give you the necessary tools to deal with your emotions and mental processing strategies.
2. Exercise
Exercise is known to allow you to release endorphins and experience a level of euphoria. Knowing this, it's a good idea to head over to your local gym, jog around the neighborhood or pop a dance workout DVD in and break a sweat. If you continue this process on a daily basis, you'll naturally feel better about yourself. You'll also begin to look even better since exercise helps the body maintain a level of optimal health.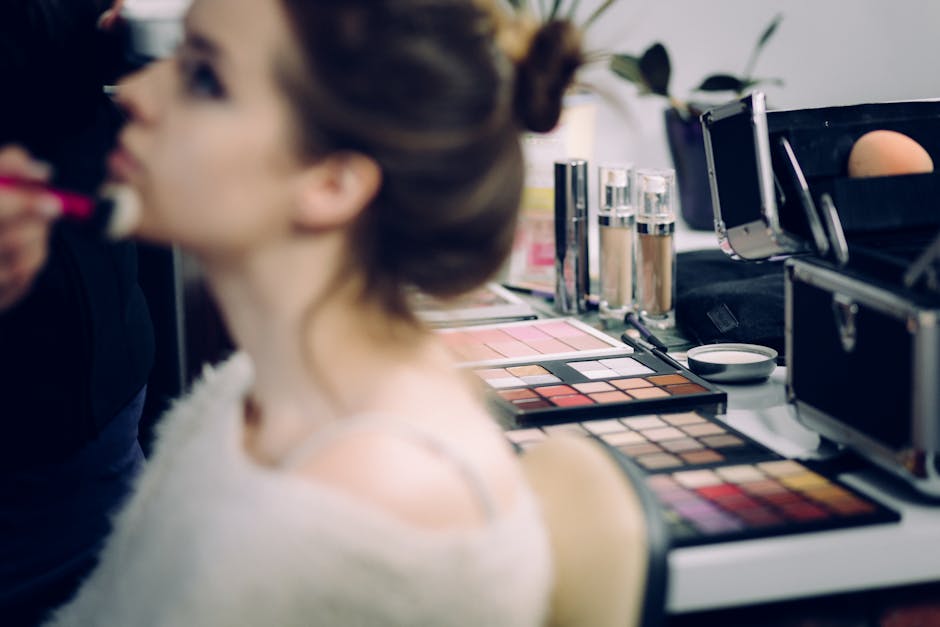 [Photo courtesy of freestocks.org/pexels.com]
3. Makeup
There are a number of reasons why women don't feel great about their appearance. Perhaps a bad spout of acne has left a lot of dark marks and discoloration on your face. Go to the local drugstore and purchase concealer and a matching foundation. With an extra ten minutes of application, you can feel and look your best. If you just want the ease of a feminine look on a daily basis, consider purchasing a few shades of lipstick. Reds, pinks and corals are always fun and flirty. Lipsticks can easily pull a look together. Another great way to add a bit of flirtiness to your look is with the help of eyelashes. Find your favorite volumizing mascara to make your eyelashes pop. To up the ante a bit, get an eyelash extension kit to get an even more fabulous look.
4. Self-Care Treatments
There are a lot of levels within the topic of self-care. It's often associated with being pampered at the spa or nail salon. While spa treatments are wonderful, they are one piece of the puzzle. Self-care includes drinking adequate amounts of water so your body can function properly. Self-care includes getting rest when you're tired and eating nutrient-rich foods. Self-care also involves saying no to the things that drain you and protecting your peace. A lot of times, women want to please those around them. As a result, a woman can easily get burned out and exhausted. It's hard to take care of yourself when you're tired and have no energy.
5. Wardrobe
Go stand in front of your closet and take a cold, hard look at what you really wear and what you intend to wear. Get rid of the clothing that just doesn't fit your body or your style anymore. When your closet is filled with clothes you actually wear, you're naturally more inspired to put an outfit together. If you don't already have the classics, go out and purchase two reliable pairs of dark denim jeans. Get a classic, crisp white button=up shirt. Find a few pretty blouses and a sleek pair of flats. You can build on the wardrobe as time goes on. However, it's essential to have the basics. When you have the basic pieces, you'll be able to pull a chic look together without a ton of effort. Plus, you'll feel great about yourself. When you look good, you tend to feel good.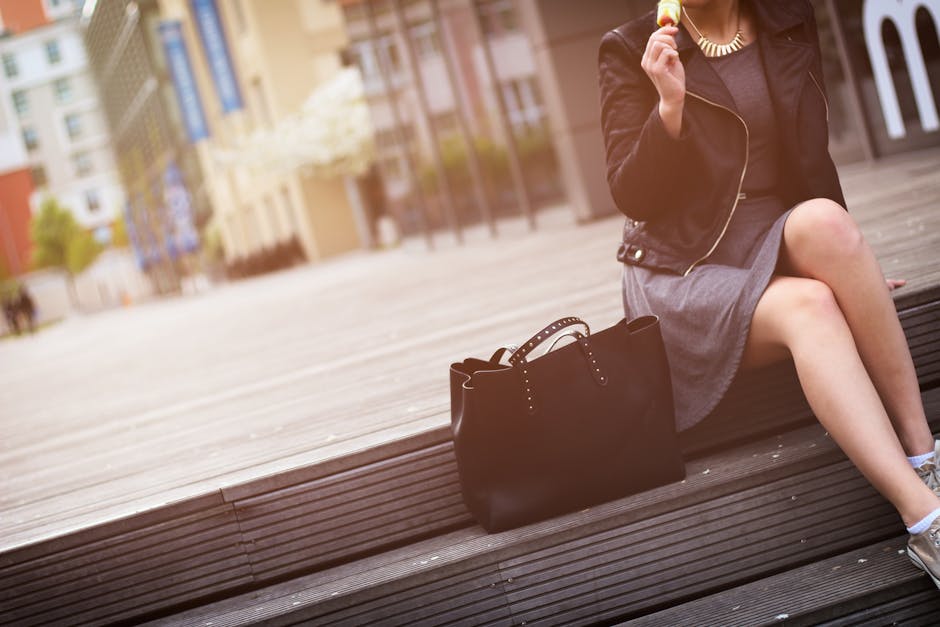 [Photo courtesy of Tofros.com/pexels.com]
Beauty is truly in the eye of the beholder. As a woman, you'll have to decide what these steps look for you in your personal life. No two women are the same. However, as you own and customize these tips to suit you and your desires, you'll find yourself feeling better about the way you look. Plus, when you take this holistic approach, you'll be able to feel sexy from the inside out.
It doesn't matter what stage of your life you're at, or how much money you've had previously. Sometimes the going can just get tough when you least expect it. When it does happen, it can be a little scary for some people. But the last thing you want to be doing is panicking. The only thing you need to be doing is thinking of how to get yourself out of the rut you're in sooner rather than later. One of the main reasons why people run into money issues is due to the holiday season, which is now officially upon us. If you feel like you're heading towards rough waters, have a read of our advice below to give you a few tips.
[Photo courtesy of Maklay62/pixabay.com]
Prevention
It's unlikely that your money situation is just going to spiral within minute, unless of course an absolute disaster happens. For a lot of people, it's a slippery slope until eventually they're in a situation they can't get out of. If you are some way down that slippery slope, there's a few things you can do to try and halt your decent. The main being you need to figure out where you're going wrong. Some people are blind to the spending issues in their life, and actually don't realise that they're the problem. Analyse your incomings and outgoings, and see where you're wasting money. It could be that you go to the cinema every weekend, or go out drinking every Friday night. All of this adds up and up, and it's money you can't really afford to be spending over the Christmas period.
Help
Sometimes you really need to ask for help before things get out of control. There's a few ways of doing this. The first being a loan. They get you out of the tricky waters you're in, as well as relieving the financial pressure you're feeling for a while. But personal loans aren't to be taken lightly. They can get you into trouble, especially if you don't make your repayments on time. If you know you're going to be careful, check out sites such as GoBear for personal loan offers. Another, probably more safer option, is speaking to your family. If they've got the funds to help you, chances are they always will be there when you need them. It's much easier to speak to someone you know, and to someone who can trust you to pay it back. Some people prefer this method due to the more relaxed repayments. However, some people prefer loans as there's no awkward stage of having to ask to borrow money.
Don't Overspend
A lot of people are serial overspenders, especially at this time of year. One treat leads to multiple, and before you know if you've ran out of money. Budget each month so you know exactly what you're going to be spending on what. Then make sure you actually stick to it. Creating the budget list is only half of it, actually sticking to it is what people struggle with the most.
Everyone loves to find a good deal.  Whether you're blessed with a six-figure salary or you're struggling to make ends meet barely paying your mortgage, there is no one that prefers to pay more for something than less.
In order to be able to find the best prices as a consumer, it's important to take things slowly when doing your price comparisons.  Many people make the mistake of assuming that the first price they find is the only one there is and add the item to their basket hastily.  However, by carefully looking at all of your options and applying the following tips, you'll be sure to find the best deals possible when making your purchases.
Sign Up For Alerts
Modern technology has made it easier than ever to be able to find the best deals for your shopping needs.  Many websites offer alerts which let you know when there is a sale going on or if a price has dropped on an item that you have your eye on.
Signing up for these alerts ensures that you get access to the low price before the rest of the crowd.  This extra advantage will ensure that you are ahead of the curve and avoid the risk of the stock potentially running out, or missing the low price before it goes back up again.
Always Check Multiple Stores
It's important to check prices at all of the stores which you can think of which carry the item which you are looking to buy.  Even though they may be known for higher pricing than other locations, you just never know when they may be offering a special deal on a specific item.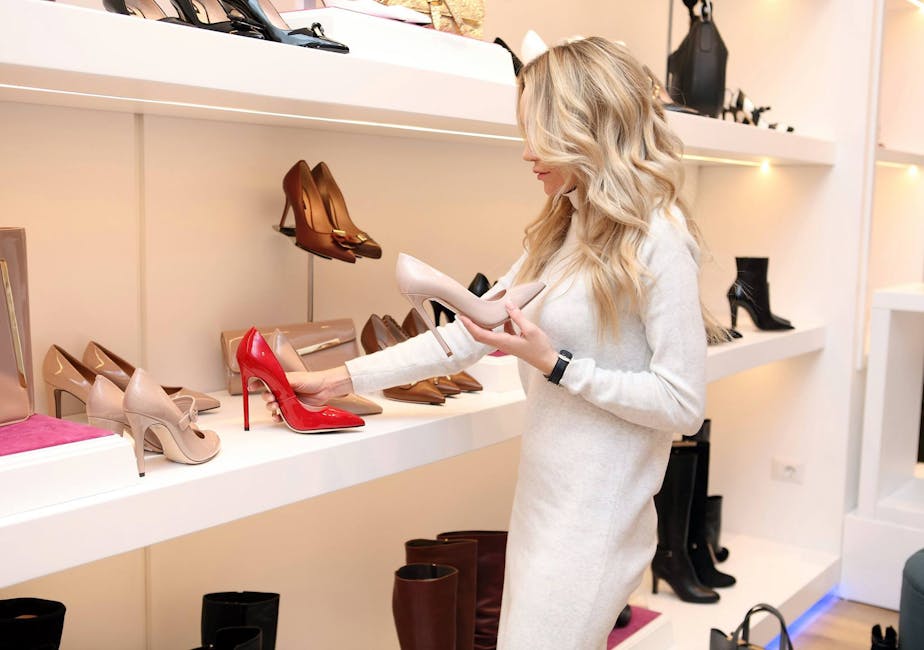 [Photo courtesy of Alexandra Maria/pexels.com]
Although usually the current prices are listed online, you can never be sure if it's up to date.  Therefore, don't only depend on the price listed on websites and try to make an effort to visit the store in person to ensure they aren't having a special in-store price.
The same goes for making sure that their in-store price isn't more expensive than their price offered on their site.  Often stores will offer special exclusive online deals in hopes of clearing out inventory quickly.
Redeem Points
Many stores offer a points program which offers a certain discount or amount which can be applied towards a purchase after spending a certain amount of money.
Make sure that you stay up to date with how many points you've accumulated so that you know when the best time is to redeem them.
This way you can strategize the best time to use them towards your purchase, such as during a sale, or around Christmas time.