Archive for October, 2017
There is always a new dress waiting to be bought, the latest color of nail varnish that we just have to have, or perhaps this season's handbag. Being a fashionista can be an expensive business. Looking our best can be expensive, and that's when we can find ourselves in money problems, and as a result fashion can suddenly seem a lot less fun! What shopping habits should we be avoiding if we don't want to end up in debt!
Never buy something on impulse. I know we all love an impulse buy but it can be dangerous for a number of reasons. We don't actually need it and we are probably paying over the odds for it. You should always make a list of what it is you are going to the shops to buy and then stick to that list! Less fun but far more practical.
You don't set yourself a budget! You go out and you just keep splashing that cash. That is a dangerous game to play! Yes, that dress might look amazing on you but you still have bills to pay and you want to keep a roof over your head. Make a spreadsheet and set yourself that budget.
You pay for everything on credit card. This is a bad habit to get into. The problem with paying on credit card is that you lose track of how much money you have already spent. Then before you know it you find that have several credit cards with debts and you have no way of paying those debts back. If you ever find yourself in that situation then you can visit the website debtreliefprogram.co for further information. However, to avoid this situation in the first place you should pay with cash. I know that some people don't like carrying cash because they worry about getting mugged. However, paying in cash is by far the most sensible option. Don't flash the cash and you should be fine!
You bury your head in the sand each month. You buy all of those lovely new clothes on credit card and then you refuse to look at the bills. This is dangerous! Before you know it you will have debts spiraling out of control. If you are going to use a credit card you need to keep a close eye on your debts and you need to be making decent repayments every month.
Just one more dress. You find yourself constantly saying "just one more dress" and then you justify it by saying you need it for that work conference or a party that is coming up. Stop it! You will always find a reason to buy something. Stop kidding yourself and tell yourself – NO! You don't really need that dress. What is going to happen if you don't buy it? Nothing. The world will still be turning but at least you will still have some more money in your bank account.
Being a fashionista can be an expensive business. Sometimes we need to be more aware when we are shopping and we need to ask ourselves that old age question –
"do I really need this?"
Yes, we want to look good but we don't want to go broke because of it. We can follow fashion but we also need to be sensible.
It's no wonder the rich and famous look great, have beautiful hair and blemish-free skin – they've got the money to buy the most expensive products after all. On top of this, they have stylists, beauticians and everyone in between helping them to achieve star style, it doesn't come naturally, you know.
Copying their look means you're definitely going to need some cash and as most people don't have thousands to splurge on looking good, picking the jackpot lottery numbers could help you to get one step closer to your dream of looking like an A-list star.
Of course, there's nowhere better in the world to find quality designer goods than the fashion capitals of London, Paris, New York, Tokyo and Milan. When money is no object, hotfoot it to these shopping destinations of the rich and famous and get ready to look a million dollars.
Fifth Avenue
The fashion-obsessed will feel right at home with the major shopping attractions on offer on New York's Fifth Avenue. Internationally known for its plethora of shops and boutiques, cutting-edge trends and designer brands, it will no doubt hit the spot – and your purse.
Of course, you can't visit Fifth Avenue without stepping a well-heeled foot into upscale department store Saks. It's been providing shoppers hungry for designer clothing with quality items since 1824 and doesn't look like it will stop any time soon.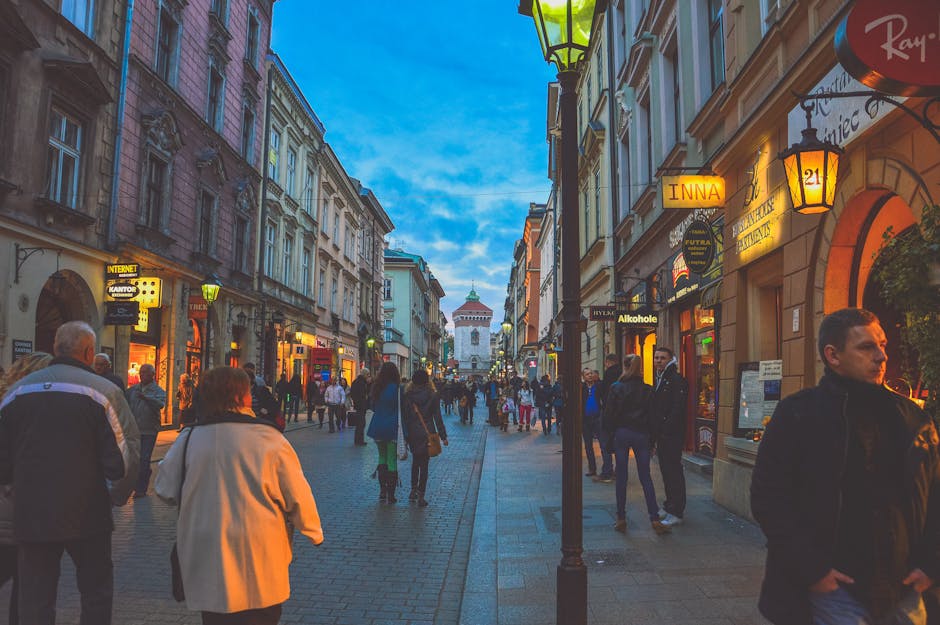 [Photo courtesy of Caio/pexels.com]
Avenue Montaigne
Zut alors, this shopping district in Paris boasts the largest number of world-class stores in one area, such as Christian Dior and Chanel. Situated between the Champs Elysee and the Seine river, Avenue Montaigne is one of the fanciest shopping streets in the world.
Few places on earth can boast such a high concentration of haute couture designers (even fancier than designer as everything is custom made), meaning it's often frequented by celebrities – just recently Kim Kardashian and boyfriend Kanye West were spotted stocking up there. This is the place to take your bingo winnings and splash out like a star.
La Rinascente
This elegant Italian department store in Milan is one of the oldest in the city and boasts eight floors of high-end brands. The whole place is steeped in fashion history – Giorgio Armani made his first creative steps as a window dresser here and top Italian architects are responsible for every detail of its impressive building.
Bond Street
This shopping street in Mayfair is home to the most elegant and expensive shops in London – Gucci, Armani, Burberry, Dior, to name but a few. You know you've made it in fashion if you have a shop here.
Also taking up residency on Bond Street is high-end auction house Sotheby's for those who are after something truly luxurious and unique.
Ginza
Tokyo's most famous upmarket shopping district is worth millions, making it one of the most expensive retail areas in the whole of Japan. A cup of coffee will set you back around £8 so its no surprise that this is the place to come to indulge in some luxury shopping.
Virtually every single designer brand has a store here – Cartier, Chanel, Burberry – you name it. On top of this, Ginza is also a great area to catch some theatre, a cutting edge art exhibition or put your feet up with a cocktail.
From classic shoppers to evening bags, this collection is a guide to the top five designer bags. While many of us may not be able to afford them, we can all aspire to having one some day. Besides, if you've come into some winnings after a spot of eyes down action on Posh Bingo let's say, then you can easily nip down to the high street and pick one up.
If you go to museums in Israel or Cairo, Egypt, one of the most surprising things that you will see is a display of earrings from 3000 years ago that is not too different from the earrings that are in vogue today. It is surprising because in the history of design, jewelry designers talk about different periods in time to denote a style change or trend, but don't really talk about the history that underpins most new movements.
So if you do have an interest in art and earring history, you can actually be somewhat large in the jewelry world as a connoisseur or as a specialist because there certainly are an absence of those at a scholarly level.
Of course you could also settle for being a boyfriend or a loved one that wants your friend to have the best jewellery that is available on a special occasion.

[Photo courtesy of picjumbo.com/pexels.com]
Here are a few things to consider when you buy earrings for a special person:
Do reconnaissance:
Okay, normally you wouldn't spend time observing the one that you care about so closely when it comes to the jewelry that you wear. But to be a completely successful significant other, you may need to do some reconnaissance so that you can know what to get when you buy women's earrings online for them.
Essentially, you have two options. Firstly, you could learn everything about your friends wardrobe and what they like to wear so that you can make a choice that blends into the lifestyle that they are currently leading. On the other hand, as a second option, you could go look at jewelry online for women that uses basic colors enough for people to wear with any type of outfit that they have. That means sticking with gold or silver as a base design and then using a unique design of the earrings as part of the gift.
Casual works:
You don't have to find the most Victorian or elegant earrings in order to ingratiate yourself with the one that you care about. Sometimes, just choosing to work with earrings that are casual from online sites like the moltenstore.com can put your friend ahead of the trends while still providing them with enough of a sense of tradition for them to enjoy what they receive.
When it comes to casual, the key for you as a giver is to get something that isn't quite as stylized as someone might get themselves unless you plan on giving her earrings frequently or if you are getting them for a specific occasion such as a Halloween party.
Surprise her:
All right, even though casual and simple stylings can be something that make your significant other quite happy, don't forget to go ahead and try for a spectacular gift once in a while. You can do so by finding some of the best emerald, ruby, or opal earrings available on the market and getting them for her. What you will find is that those types of stones can often be had at a discount that makes them much less expensive than diamonds.
Moreover, when you get stones that are green or red or blue as an earring accessory, they will tend to look much better on your date as you are out in public. Hmm- so she is happy and she looks good with you when you are out somewhere. Sounds like a pretty good combination.
Finding the right earrings for the one that you like can be a lot of fun. If you know a lot about her and find what she likes, you will like see the greatest emotional return on your investment.
Wearing jewellery isn't the only thing that you can do at any age: you can think about your financial future at any age too. Yes, it's true, you're never too young to plan for your future and how you will spend/save your money in that future. And if this sounds like something you'd like to do, then make sure to read on to find out exactly what you should be doing.
Do research into the world of finance
If you want to successfully circumvent the world of finance in the future, then you should really be doing research into it now. This means that any teenagers out there should be doing their homework into things such as the safe taking out of personal loans, even if their teachers aren't teaching it them in school. It means people in their twenties should be learning about savings accounts and ISAs in order to learn how to both save and grow money, despite the fact that they might just be living in the moment. It means people in their thirties should be learning about all the ways to get themselves out of a financial fiasco, should they ever find themselves in one; one way to do this is learn all about debt consolidation from an informative sateen the matter, such as debtconsolidationprograms.co. And it means people in their forties should really be focusing on their pension schemes and planning for retirement, no matter how far away it is.
[Photo courtesy of nattanan23/pixabay.com]
Start planning for retirement, now
And that brings us on to our next task when it comes to thinking about our financial futures: planning for retirement. And, it's not just people in their forties, fifties or even sixties that should be doing this either. No, everybody should be doing this, no matter their age and no matter how far away their age of retirement is.
One thing that anybody who is thinking and planning for their retirement must do is begin contributing to some sort of fund or pension (as well as the pension they are provided by their national government and their workplace). Specifically, the type of fund everybody who is thinking towards their retirement should be contributing their earnings towards is a Roth retirement fund
. This type of fund is something that both you and your employers contribute money towards, and when taken out will provide you with a tax-free income. So, if you and your employers spend a lifetime contributing to such a fund, you will reap the benefits of it when you come to retire.
No matter how old you are, no matter how much you earn and no matter how financial conscious you are, you should always be thinking about your financial future. Why? Because having a strong financial backing is something that is needed if you want to to live a long, stress-free life. Today's the day to get started on doing your research into the world of finance and to start contributing towards your retirement — so do it!
There's no wonder why so many women love to wear jewelry. Adding a simple white gold necklace can really elevate an outfit to new levels of sophistication, and bold statement earrings are a super way to add some bling to an otherwise casual look.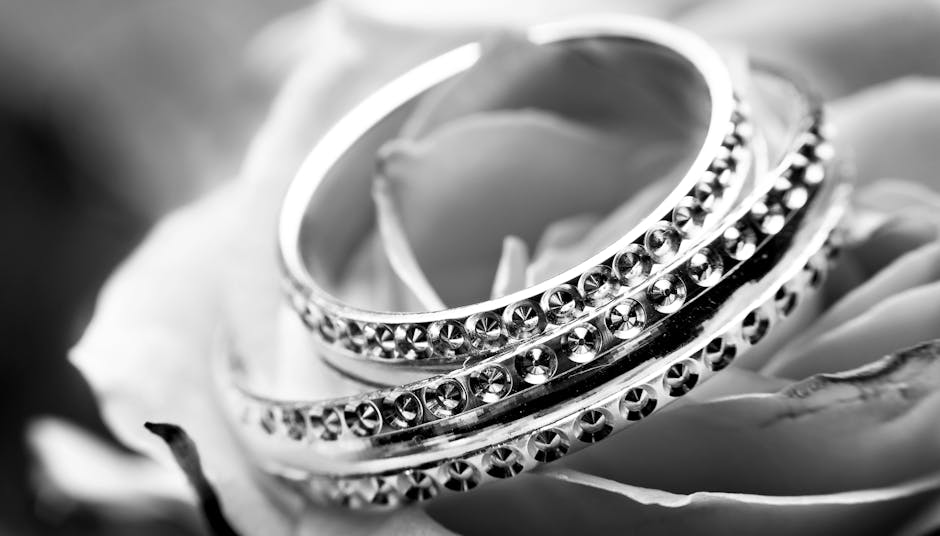 [Photo courtesy of Pixabay/pexels.com]
However, some women can get quite nervous about wearing statement pieces of jewelry as they get older. Lots of women start to stop wearing these bold and often sparkly items as they believe that they are only for younger girls who want to make a fashion statement. But that isn't always the case! In fact, it's possible to wear most kinds of jewelry at any age. You just need to make sure that you follow all of these awesome tips!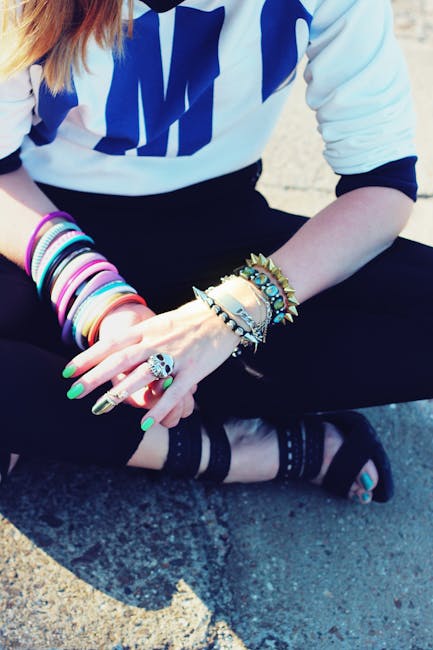 [Photo courtesy of Kaboompics // Karolina/pexels.com]
As A Teenager
If you're still a teenager, you will be very happy to hear that you can basically wear any kind of jewelry. No matter what you wear or how you wear it, it will definitely look good on you. You will also be able to follow the very latest trends in jewelry, some of which might be a bit too contemporary or boundary pushing for anyone older to wear. The only thing that you might want to try and steer clear of is jewelry sets. Wearing a couple of matching pieces of jewelry is perfectly fine. However, once you start wearing three or more, this could start to look quite dated. These kinds of sets were extremely popular back in the 1950s and 1960s and are now very much reminiscent of this period. So, unless you want to look like you're on the set of Grease, it's best to give them a miss.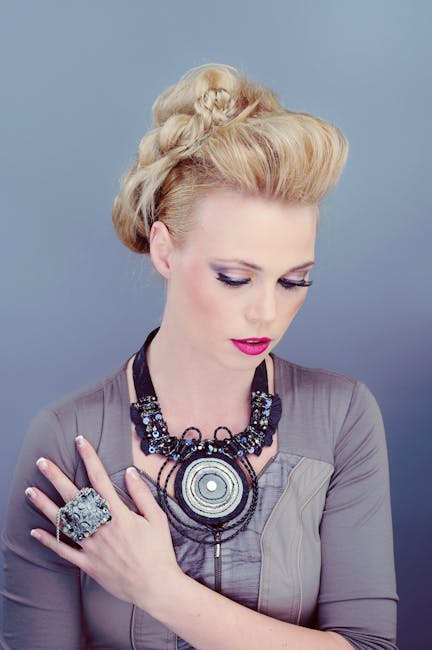 [Photo courtesy of Pixabay/pexels.com]
In Your Twenties
If you're in your twenties, it is time to focus on getting some key pieces of jewelry into your collection. These are items that every woman should own. For instance, you should try and acquire a classic necklace that you can wear every day, no matter the situation. A stylish watch is also key, as are some cute diamond studs. Click here if you want some ideas of other timeless jewelry items you should consider adding to your collection. But, as you are still young, you still have the chance to experiment a bit with your jewelry choices. For instance, large silver hooped earrings will look great with any evening outfit, and you should also think about investing in some stacking rings. These are rings that are meant to be worn together on the same finger for a stacking effect.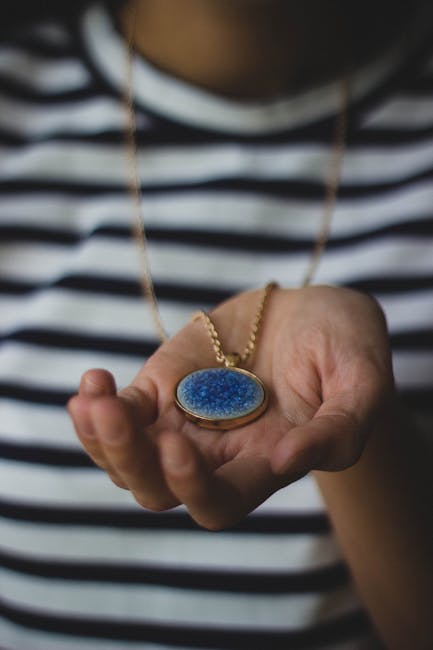 [Photo courtesy of Valeria Boltneva/pexels.com]
In Your Thirties
Now that you're in your thirties, it's time to grow up a little when it comes to your jewelry choices. You should have already amassed quite a large collection of jewelry, either through your own purchases or as gifts. Now you need to learn exactly how to wear each piece. For starters, it's a good idea to get rid of any items that aren't of the best quality. After all, you should also aim for quality rather than quantity. And low-quality jewelry can often look quite cheap and tacky. By now, you should also know what your best assets are. So, pick out the jewelry that can help to emphasize all your best assets. If you wear a bold pendant, it can draw attention to a gorgeous neckline, for instance. Wearing some large earrings can also offset your eyes and bring attention to them.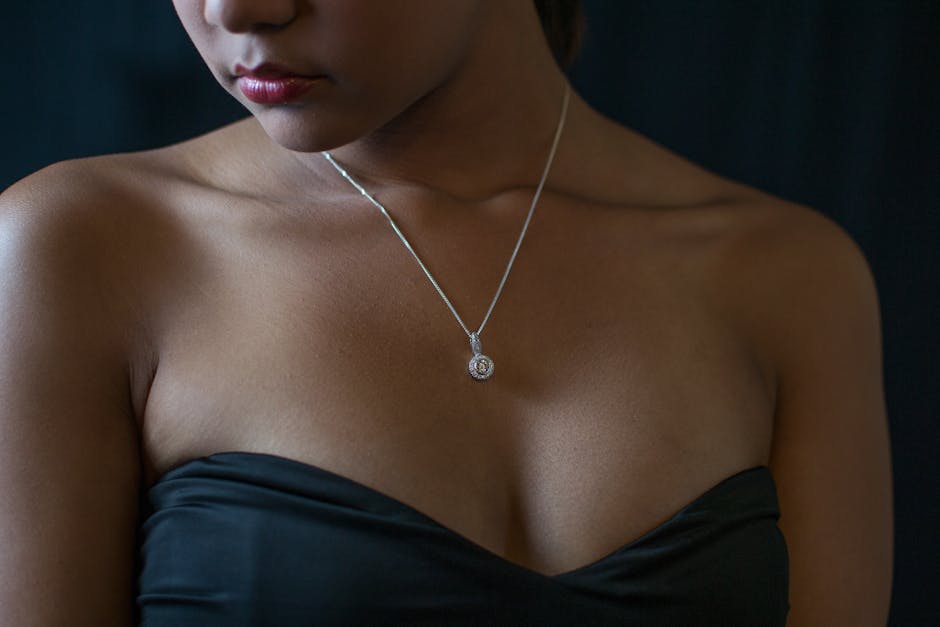 [Photo courtesy of Pixabay/pexels.com]
In Your Forties
Once you turn forty, you might start to find that certain parts of your body begin to sag. So, you will need to stay away from any items of jewelry that can cause the sagging to be emphasized. Heavy, statement earrings can weigh down the ears, and cause all the skin on your earlobes to sag. As a result, it's best to stay away from any earrings other than studs. Similarly, with large and chunky necklaces, you might find that they can slightly pull down your skin on your chest, causing excess wrinkles and age lines. It's also much more sensible now to start matching the color of your jewelry items to your outfit. When you were younger, you would have gotten away with clashing your jewelry and clothes, but this isn't the case now.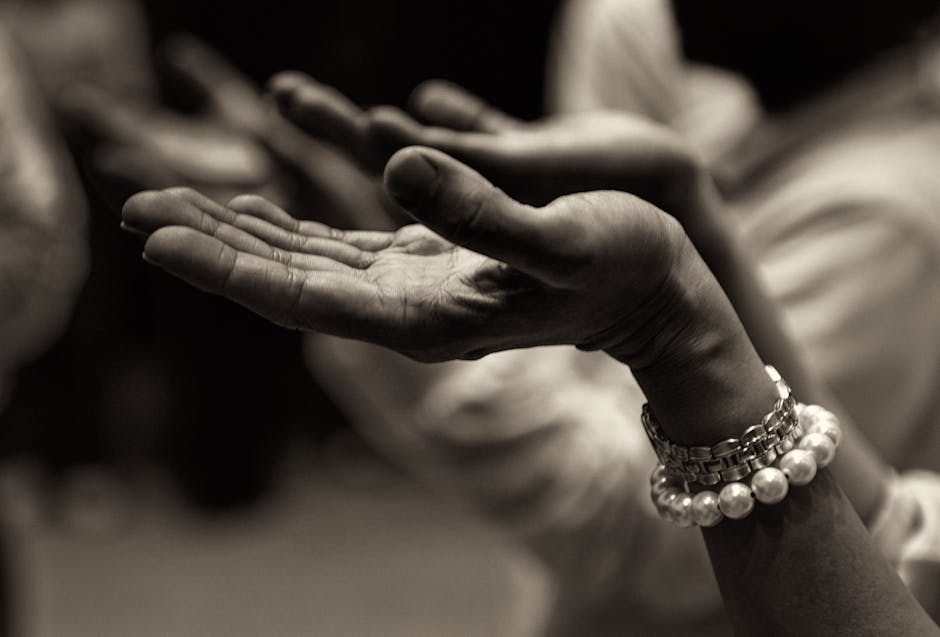 [Photo courtesy of Pixabay/pexels.com]
Once You're Over Fifty
Think wearing jewelry is a young woman's game? Think again! There are plenty of reasons to continue wearing your jewelry once you are over fifty. You just need to make sure that you follow a few important tips. The main rule that you need to adhere to is that you shouldn't overdo things. Don't wear too many items together, for instance, and don't wear pieces that are overly bright and bold. You will find that sticking to one statement piece of jewelry is much better than trying to wear a few together at once. It's also a good idea not to be too trendy. Stay away from the main jewelry trends and leave them for teenagers and twentysomethings to follow. You will find that wearing timeless pieces of jewelry that never go out of fashion will look much better on you and give you a much more mature and sophisticated sense of style. When you are looking for new items of jewelry to wear, it's a good idea to look for items that have been made in warm tones. Gold and rose gold are particularly good as they aren't so bright that they will wash out your face. Plus, they can often look more expensive than what they actually are!
So, hopefully, this blog post has given you plenty of food for thought when it comes to wearing jewelry as you start to age. As you can see, there is never any reason to stop wearing the items that you love. You just need to figure out the best way for you to wear them so that they can help you flaunt your best features!
Do you have any other tips that others could use? I'd love to hear them!
If you are in some credit card debt, then it is important to know that you're not alone. Many people throughout the country are in some form of debt. From mortgages to paycheck loans, there are lots of forms of debt. There can be a way to manage debt, and get a strategy in place to help you to deal with it. If you don't then it can quite easily get out of control. So if you are struggling with getting your credit card debt under control, here are some strategies to help you before it gets too much.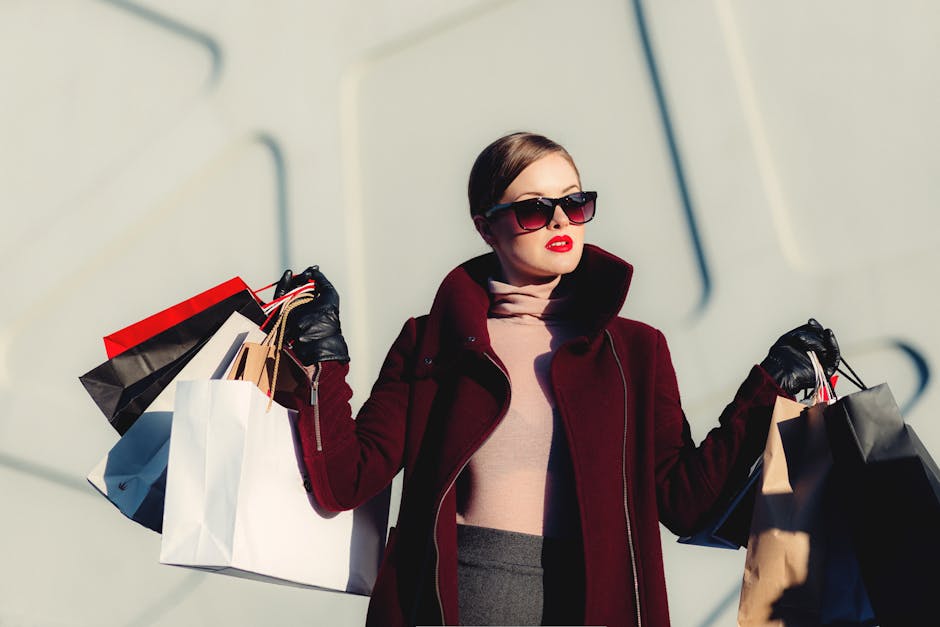 [Photo courtesy of freestocks.org/pexels.com]
Face Facts
It is important to not bury your head in the sand, so to speak, when it comes to debt. You need to own up to the debt that you have. If you carry on spending money that you can't afford to pay back, then it will just get worse. You'll have to pay more and more interest, and it can all just become too much. So face facts and count up how much debt that you have, as well as what money you have coming in each month. Check the rates of interest on the different cards that you have, on a site like comparethemarket.com. From there, you can prioritize, and make plans to clear your debt.
Look Into Consolidation
If you have debt, then it could mean paying less debt than if you look to consolidate your debt with a consolidation loan. You could look at a site like consolidate.loan, for example. If you have one loan, to pay off your existing debt, then it can mean that you only owe back that one loan. You should check the interest rates of everything. But if it works out that you're paying less interest overall, then a consolidation loan could be for you.
Set a Budget
The next step is to work out how much you can afford to pay off each month. Drawing up a budget is the best way to tackle debt head-on. Look at the amount that you have to repay each month. Then look at your income each month. From there, you can set out how much you can pay off each month, as well as what you can afford on other things like your bills and groceries. From there, you can look what to cut down on, and cut out some unnecessary spending. It will help to clear your debt much faster.
Balance Transfers
For a time, you could look to get a balance transfer for your credit card. There are some credit cards out there that will offer zero percent interest if you choose a balance transfer. Meaning that you'll have a set amount of time to make your repayments each month without having to pay any more interest. You need to be careful with these, though, as the interest rate can often hike up quite high once the zero percent interest rate time has run out. So check out the calculations of it all to see if it will make a difference to you.
With a few changes and some steps to make changes, you can take control of your debt much quicker.
The darling little black dress is one owned by most women (and most certainly will not be going out of style anytime soon), if a woman does not own one then they should! This hot number is one that can be worn in a variety of places for a variety of different events and reasons. Have a social gathering with friends, your birthday party, or what about trying to get your ex to notice you? A little black dress may do you some good. Some shops has a number of little black dresses that can suite your needs. Their dresses are not all plain little numbers, but they offer some with sparkle and pizzas that are sure to knock anyone, man or woman, off of their feet.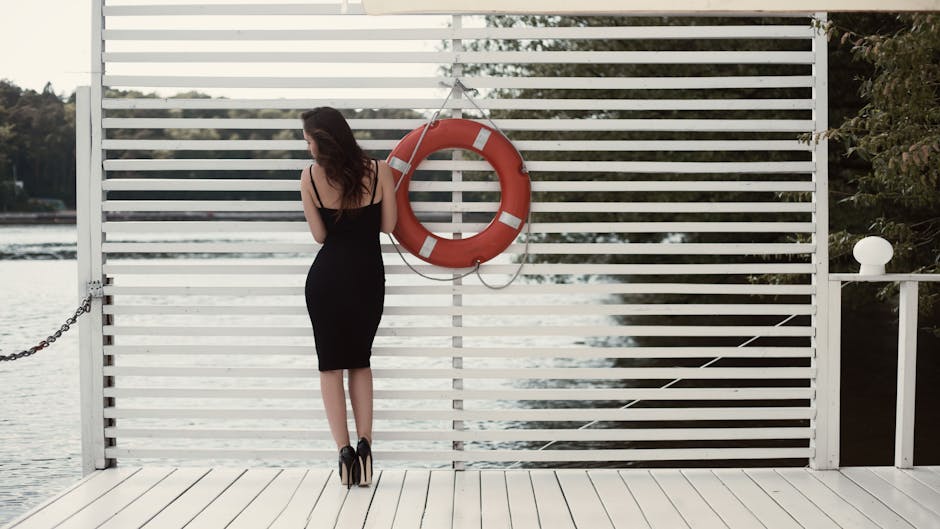 [Photo courtesy of  Pixabay/pexels.com]
Most shops specialty seems to be the short mini. The sweetheart neckline dresses are plenty. They usually feature a bedazzled, sparkly or embellished top, with a plain black bottom. Another of their specialties seems to be the one shoulder mini. The dress offers you a little skin without showing off everything. The minis allow a woman to show off her beautiful legs and are elegant yet very sexy. Ruffles, tulle, and sparkle detailing are plenty throughout the designs displayed as well.
Sheath silhouettes, and as stated before, sweetheart necklines are plentiful. Most shops offers over one hundred sheath silhouettes and forty sweetheart neckline gowns. While most styles are mini the site offers up some knee length gowns as well. The most popular fabric used is that of chiffon and coming in second chartreuse and dresses coming in general and plus sizes. Together they have over one hundred gowns between them. If you are on a budget, then you are in luck as well, as they offer about fifty dresses under one hundred dollars, with most dresses between one hundred and one hundred and fifty dollars.
If you love to shop, chances are, you car plays a huge role in your outings. Not only do you need it to get you to your shopping destinations safely and smoothly, you also need it to be large enough to get your buys in the boot. Of course, you don't always spend your time shopping. You might find that you are busy a lot of the time, so you need a car that can enhance your trips and help you to get your to do list out of the way.
With that in mind, let's talk about the car models that are best for shopaholic women!
Ford Focus
The Ford focus has a roomy interior and trunk, and offers a great driving experience sure to put a smile on any lady's face.
Nissan Sentra
This is a practical and compact sedan that offers better acceleration and fuel economy than a stick shift.

credit to auto.loan
Honda Civic
The Honda Civic is economical, easy to drive, and reliable. There are hybrid and natural gas powered versions available too, for those who are conscious of the planet. It's the compact-class leader and ideal for busy ladies.
Mazda 3
This car has style and space, making it perfect for you. You get driving pleasure from this vehicle that you won't usually find in this class. There's even elbow room for those ladies with a growing family.
Which of these cars do you like the sound of for your needs? There's bound to be one that works for you. To help you figure out whether to buy or lease, the infographic above will be of further assistance.
There will be moments in your life when opportunities arise that don't come around very often. Sometimes we are presented with a new job offer, or we locate a new house in an area we have always wanted to live. Seizing these opportunities and making them work can change the course of our lives for the better. There may be a point in your life when you will get itchy feet, and it'll be up to you to decide whether you scratch the itch or simply ignore it. If you choose to scratch, you could find yourself planning your dream trip. This could be to the rainforests of Costa Rica, a trek through the Amazon or a jaunt to some remote Far Eastern island. Wherever it is you want to go, you'll need to think about how you're going to finance your trip. Take a look at these ways you could secure your trip of a lifetime without breaking the bank.
[Photo courtesy of Pexels/pixabay.com]
Savings
Hopefully, you have already got a savings account with a reputable bank like the ones listed at mybanktracker.com and have some readies in there waiting to be utilized for your trip. Don't worry if you haven't got quite enough. If you plan far enough in advance, you'll be able to top up these funds before your trip. If you have a birthday coming up or there's a Christmas between now and your travels, instead of asking for random gifts, think about the sorts of things you'll need for your trip. If you're heading up a mountain, think about asking for crampons from your mom. If you're hot-footing it to Thailand, see if your dad will fork out for some malaria tablets to celebrate you successfully navigating another year on the planet.
[Photo courtesy of derwiki/pixabay.com]
The Bank
Credit cards are a line of finance that is becoming more readily available to the masses, but they aren't the most prudent way of paying for your holiday. Consider sourcing a low-interest personal loan that will mean you end up paying far less back to the lender. The experts at banking.loans suggest that you have to keep an eye on the interest rate. If it's low, a loan may be a sensible way to finance your trip. If it's high, then your repayments may become unmanageable and unaffordable. It pays to monitor the interest rate or fix your percentage rate for the life of your loan.
[Photo courtesy of billycm/pixabay.com]
Consider How You Can Save Money While Away
If you're venturing to experience the culture of Goa, the chances are that you don't fancy spending your nights in a five-star resort a world away from how people in India actually live. By investigating opportunities to stay with local families, you'll be able to experience the rich culture of the country in a more worthwhile way. If staying with strangers is a little too much to handle, at least look into hostels or cheaper hotels. Your accommodation will be the single largest expenditure while you are away so select wisely.
Pack light and only what you need. Spend your money intelligently by investing in a top quality backpack and suitable walking shoes. There's no need for the Gucci bag and the Prada boots.
Traveling is an awesome life-affirming experience. Now that you've chosen to scratch those itchy feet, ensure that you pay for your trip of a lifetime the right way.
Wouldn't it be great if you could go out shopping each and every day?! Just think of all the amazing clothes you could treat yourself to!
Unfortunately, that isn't always a possibility, especially if you have some financial chains that are holding you back at the minute. There are various balls and chains when it comes to money that always keep us far away from financial freedom. Want to change all that? Then read on to find out exactly how you can free yourself from financial chains!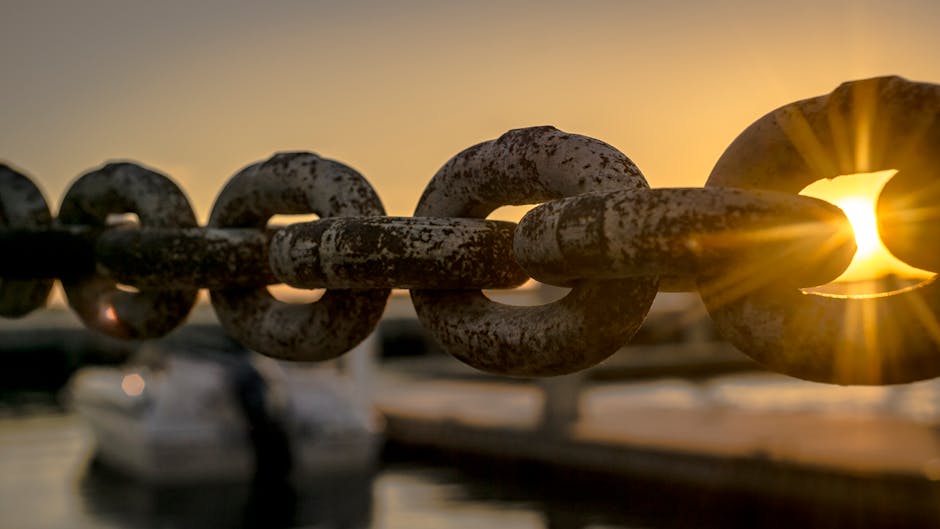 [Photo courtesy of Joey Kyber/pexels.com]
Prioritize Your Expenses
We all have expenses that we need in our life. But there are also some that we might not really need in our lives. So, you need to take a look at all of your monthly expenses and see which ones you can do without. What do you think are the five most important? These are probably things like your mortgage or rent, pension payments, and grocery bill. Make sure you always have enough cash for your top five expenses each month, and any leftover can go towards some more frivolous expenditures.
Start A Budget
Do you feel like your finances and money are all over the place? If so, you need to plan a budget. This can give you a useful overview of all your money and to see exactly how much you have to spend and how much you can afford to save. Not too sure how to create a budget? You can find lots of guides online, such as https://mumsnet.com/family-money/how-to-budget. Once you do create a budget, you will certainly feel a lot more in control of your finances as a whole!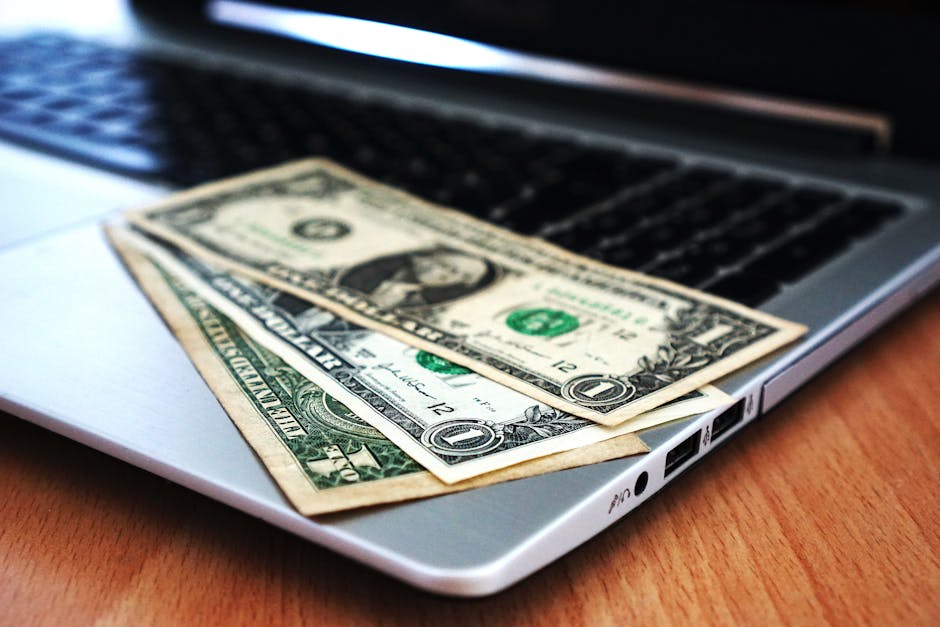 [Photo courtesy of Pixabay/pexels.com]
Aim To Pay Off Your Debt
Debt is one of the biggest financial shackles that we can face in our life. Some people will still be struggling to pay off their student loan and can use the help of online sites and other similar guides while others might have had to take out business loans to get their new company up and running. Others might need to take out payday loans to help them manage until their next paycheck arrives in their bank account. No matter what debt you currently have, you need to work hard to clear your slate so that you can then be free from this difficult financial ball and chain.
Lose The Plastic
It's a good idea to try and stick to actual cash when you are out shopping. That's because it can be all too easy spending with your cards. In fact, lots of people often lose track of how much they are spending when they only pay with plastic. So, try and leave your credit cards at home one day and only buy things with real money. You might be amazed at how sensible you are when you are shopping!
Don't get tied down with too many financial chains – all of these great tips can help to set you free and create a stronger financial future!