Archive for September, 2017
A hair makeover is a great idea. It can help you to switch up your look and help you feel more confident, while also making you look younger. A trip to the salon can be expensive, but just because funds are tights – doesn't mean you can't change up your style. Here are some great ways to change your hair on the cheap to achieve a beautiful new look that will make you look and feel great, inside and out.
[Photo courtesy of Pexels/pixabay.com]
Get a cut, help a trainee
You don't need to go to a top stylist to enjoy a fresh new 'do. Many salons will offer a discounted rate if you book an appointment with one of their trainees. You'll be in safe hands as they'll be supervised and you'll be doing a good deed by helping them to practice their skills. Take a look at some of the latest hairstyle trends, save a photo and head to your nearest salon to get a hot new cut.
Add extensions
Extensions are a simple way to change your hairstyle, letting you add volume, length or color that can be removed easily. Give tape in hair extensions a try as an affordable way to try them out, without having to shell out hundreds of dollars for hair extension bonds. They're easy to apply and can be taken out when you're done with them, so they're great for a quick change of style for a special event or a night out.
Try at-home hair color
It's easier than ever to color your hair at home. You can now achieve ombre, highlights or rich all over color easily at home using a kit bought from a drugstore or online. Color flashes are becoming increasingly popular at the moment, and they only last a few washes, so you can try them for a short period and move onto your next style! There are some fantastic at-home hair dye kits to choose from that make it easy to make a successful color change without the salon.
Watch hair tutorials
If you've ever wanted to create swish beach waves or the perfect blow dry, then YouTube is your new best friend. You can watch some amazing tutorials on YouTube that will teach you how to create some amazing new hairstyles that will be sure to impress. Choose from videos made by professional stylists and beauty bloggers to help you learn new hair styling skills that will let you build up your skills easily.
A new hairstyle is a great way to pick yourself up if you've been feeling down or lacking in confidence. Looking great doesn't have to cost a fortune, and there are plenty of ways you can change up your style without breaking the bank. If your new style doesn't quite turn out how you'd like it, pick a good hairdresser who's affordable and understands your hair type to fix the damage. Enjoy new hair and a new you by trying out some of the style tips above.
In the past, shopping was a very different experience to the one people have today. Going to the bank to get yourself some cash, making your way to the store, and handing over your hard earned money for the goods you want to buy. In the modern age, you don't even have to leave your home to spend money. Instead, it's just a matter of choosing one of many different ways to pay. To help you out with this, this post will be going through some of the ways that you can base your payment methods on the state of your finances.

[Photo courtesy of Pixabay/pexels.com]
In most cases, it's usually best to buy the items you want outright. This gives you the greatest variety when it comes to payment methods, and will also remove any future commitments from your purchase. In physical shops, most places accept both cash and card. Online, quite a few methods can be used, from standard bank cards to digital cryptocurrencies, like Bitcoin. Cheques aren't accepted very widely anymore, so you might have to think again before trying to pay with this kind of paper.
Of course, in some cases, you might have to borrow a little bit of money when you're making some payments. Whether you're waiting for pay or you're struggling to get by, the best method for this sort of borrowing is usually a credit card. Giving you the chance to avoid fees if you pay them back quick enough, this sort of tools is great for when you're behind. Of course, though, you have to be careful with this sort of tool.
For those with poor credit or when you have to spend a large amount, a credit card won't always cut it. To help you with this, a company like creditrepairreview.co can give you support and information, enabling you to work on your money. If you have to get a loan, your best options are long-term ones, like mortgages and personal loans. For certain products, you may be able to get finance specifically designed for them. These can be really good, but you'll have to do some research for the examples you find.
When buying products in the modern world, there are loads of ways to tailor your experience to match your finances. For example, if you don't know how your money will be in the future, a rent-to-buy system could be good for your larger buys. Different companies will have varying options when it comes to the way you can pay. It can be worth doing some research into this, as it will help you to understand everything you find online.
Hopefully, this post will give you everything you need to start buying and spending while thinking about the methods you use. Most people will ignore this sort of area. But, in most cases, it will be very hard to have an easy time on the internet if you don't know how to buy things. Of course, though, you might have to do some learning for yourself, as well.
Savviness is a quality that all of us could do with a little more of. Whether it's being more savvy with money, with our attitude, or just ensuring we always get the quality that we deserve — a little savviness goes along way.
However, few of us are naturally as savvy as we might hope. Learning to be this way is a pretty strict curve, but it's one you can definitely manage with a little thought and application. If you want to ensure you're always making the smart choices in life and applying savvy principles, here are a few areas to focus on.
Beauty: Learn To DIY Salon Treatments
[Photo courtesy of angeljana_/pixabay.com]
If you're not careful, you can spend a lot of money in your quest to ensure you look and feel as beautiful as possible. One of the simplest ways of preventing your beauty expenses from stacking up is to learn to do them at home.
From gel nails to paraffin wax baths, there's very little done at the salon that you can't learn to do for yourself. It might take a little bit of practice, but when you've learned a little and had chance to experiment, you'll be saving yourself the time and expense of going to a salon.
Complaining: Master The Art Of The Complaint Letter
If you receive mistreatment or bad customer service, then the savvy thing to do is complain. Not only does that help the company guarantee what you've experienced doesn't happen again; it might also mean that you're compensated for your bad experience. Writing a complaint letter is all about being calm, rational, and explaining the situation in detail. If you're never done it before, then infoplease.com has some great basics.
Life Management: Seek Your Options
If your life is going to run as neatly as possible, then you're going to learn how to seek the best options before you spend any money. One of the best ways of doing this is when it comes to renewing insurance and negotiating your utilities bills.
Learning to be savvy in these areas is a question of hunting for the best deals. Don't just accept a renewal quote for your insurance; seek other quotes, look through insurance.me, and even negotiate with your existing provider to try and get a good deal. Do the same with your utility bills, constantly comparing other tariffs, and finding the courage to ask for a better deal if you find that you're missing out.
Shopping: Avoid The Sales Tactic Traps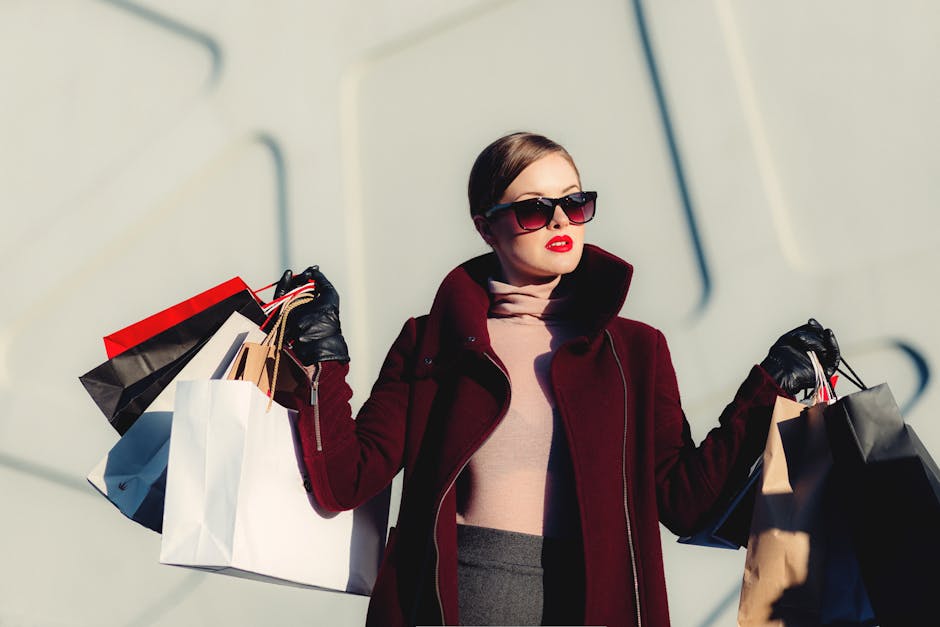 [Photo courtesy of freestocks.org/pexels.com]
If you're going to be a savvier shopper, then you need to pull back the curtain and learn the tactics that shops use to convince you to buy. If you can spot these tactics in action, you can then step back and question your buying decisions — guaranteeing you will make better purchasing choices as a result. Browse the likes of investopedia.com and you will quickly learn which sales techniques you need to be on the lookout for.
These areas are important, but it's good to remember that they're just the beginning. Now you have dipped your toes in the savviness pool, how much further do you think you're going to be able to go? Enjoy the adventure — and the benefits and improvement it will bring to your life!
It is fantastic when someone celebrates a milestone in their life; whether it is a birthday, anniversary, engagement, wedding or any special occasion worth embracing. These moments bring everyone together for times that live long in the memory and gifts are more often than not one of the highlights for those giving and receiving on a truly special day.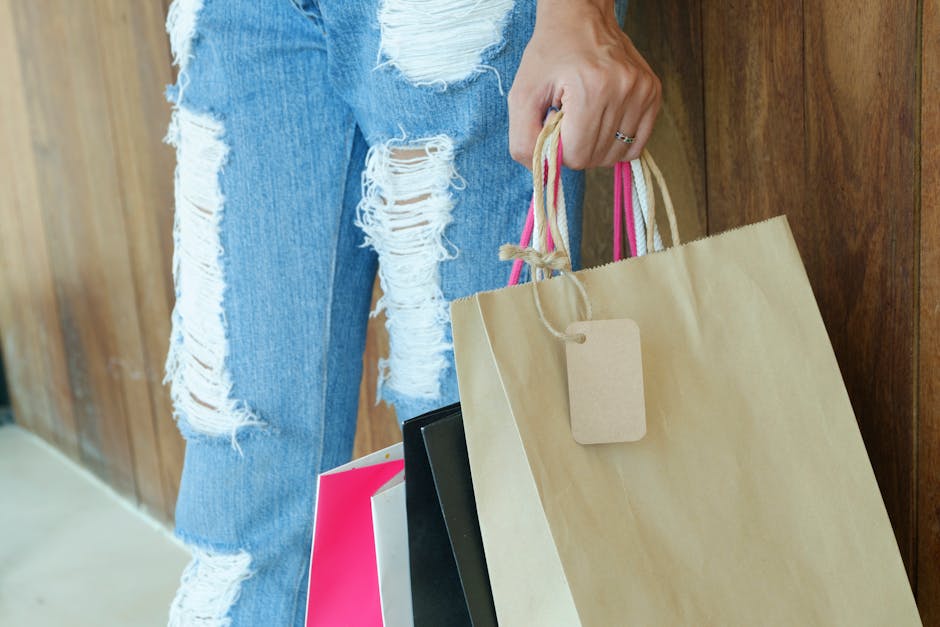 [Photo courtesy of Porapak Apichodilok/pexels.com]
However, we are not always keen to greatly celebrate those birthdays with no special significance in such an exuberant manner both in terms of attitude and expense. Although, whatever occasion it is, gifts are still the order of the day, but with a smaller budget in mind. Presents don't have to be expensive to make for the ideal gift and here some great presents for men for less than ten pounds:
Apology pad
Men are well-known for making mistakes, which can make home life a struggle sometimes. It would be nice if all men would apologise in person, but sometimes things are easier written down. With this apology pad men can show remorse without having to bruise their ego. They can simply tick off the thing they have done wrong and leave it on the side for their loved ones to find and choose whether to accept it without starting a row.
Novelty cups
Nothing goes down quite as well as a nice hot cuppa before bed time and you can make every mouthful fun with a funky mug for the man in your life. You can buy everything from cool to funny to loving to down-right rude if you want to, but whatever you choose you can warm the heart and soul of an evening with a great-value novelty mug.
Inflatable toys
Unlike women, men do not normally get overly concerned about getting old; it's more the hair loss that grates on their nerves. However, one good way to poke some harmless fun at their age going through the roof is novelty inflatable walking sticks or zimmer frames. It's an ideal present for a surprise party, so that others can join in your joke at the birthday boy's expense.
Massagers
One cheap gift you will find everywhere is the head massager and back scratcher. There is nothing more calming and relaxing after a long day than a head massage, but to save you the trouble of doing it yourself you can buy a massager to do it for you. And for those tricky back itches there is a back scratcher that can easily reach those awkward places where a hand can't go.
Signing up for your own credit card is a huge step. It shows your engagement with the larger financial world. While some people may boast that they've never borrowed a penny from anyone else, they'll soon stumble when it comes to taking out a large loan down the line, such as a mortgage, or a loan for a large expense such as a wedding, holiday or car. After all, if lenders haven't seen how you deal with small amounts of cash, how can they know whether they can trust you with large amounts that are not your own? Engaging with credit is essential. However, you need to be able to use credit wisely, or you can quickly and easily land yourself in a whole lot of debt. Here are a few things to bear in mind when dealing with credit and professional lenders.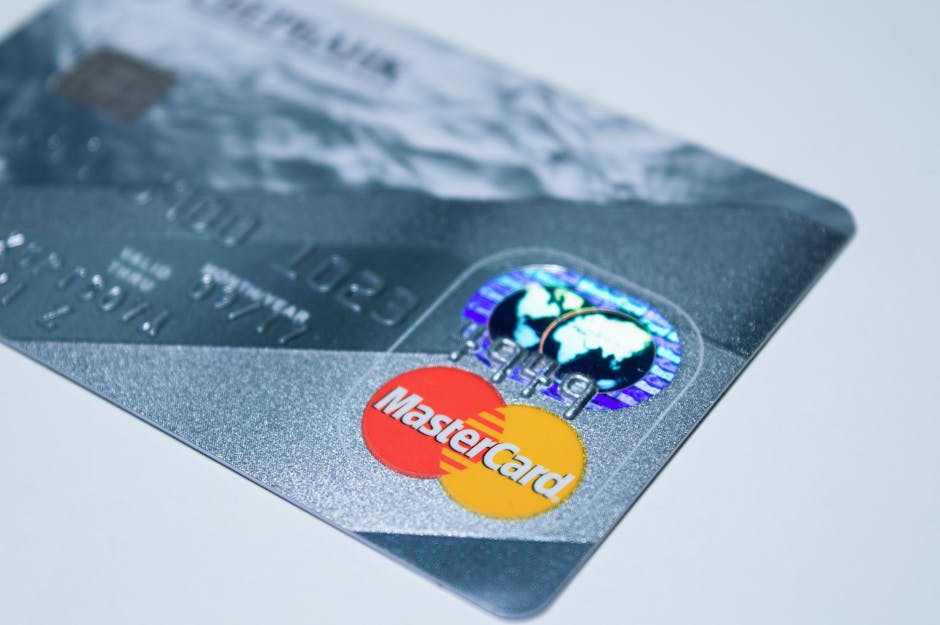 Interest Rates
Every professional loan will have some kind of interest rate attached. Essentially, this is what the lender charges you to borrow money. The lower the percentage rate, the better the deal for you. So shop around before signing up to any given credit agreement. There may well be someone out there who's willing to offer you a better option.
Repayment Installments
You will be expected to repay a certain amount on a monthly basis. This should be the largest amount that is affordable to you. This means that you will clear your debt as quickly as possible. However, don't set your repayment rate at an amount that is too dear for you to realistically afford. Missed or late repayments not only affect your credit score but will also land you with fees and fines.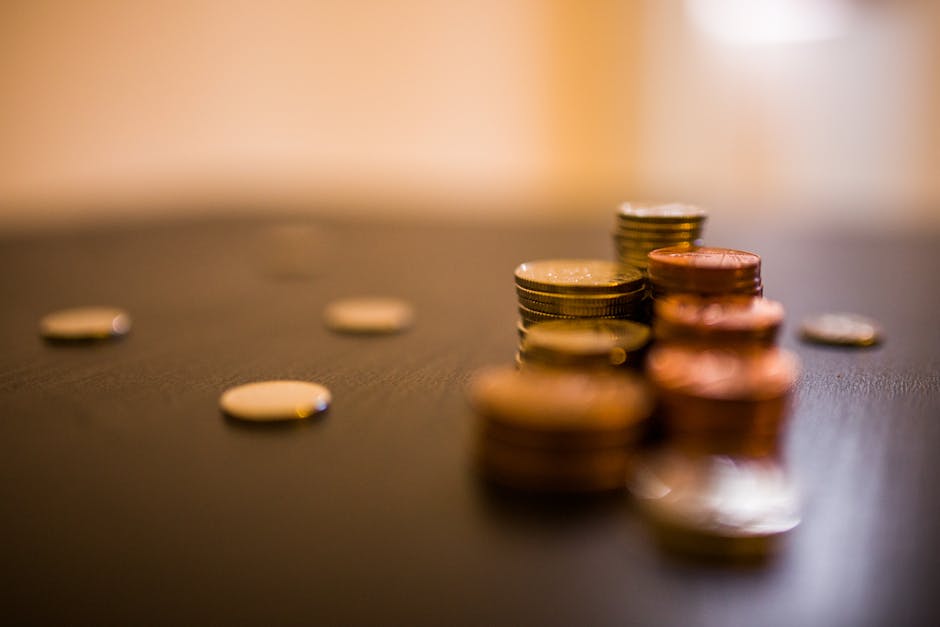 Improving Your Credit
Keeping up to date with repayments will increase your credit rating. However, this isn't the only way to boost your lending appeal. Whether you have negative credit that you want to improve or are simply looking for some tips and tricks to further boost your standing, take a look at creditrepair.co. This page will tell you all that there is to know about the Credit Repair Organisations Act, highlights common mistakes that you may be making, goodwill letters, charge-offs, and much more.
Creating a Budget
The main reason for people ending up in credit card debt is spending beyond their means. Remember that credit cards aren't free money. If you are using your cards wisely, you need to make a budget. This means that when you borrow money, you are making an informed decision and are completely clear on how long it will take you to repay it and how much the loan will cost you overall. So sit down with a pen and a piece of paper and work things out properly before setting your mind on making any purchase, whether large or small.
So, there you have it. Credit cards truly can be the gateway to both financial triumph and financial disaster. You want to be in the first category, so lend responsibly and avoid living beyond your means. Stick to the terms and conditions of your contract and everything should be plain sailing!
This is a sponsored post. 
Choosing a new car is always something that needs careful consideration. When there are other people in the family, especially children, a new car becomes much less about what you want and more to do with what is needed for family life.
Yet, with modern family cars, you can often have the best of both worlds. As long as you understand some factors that may be required from a family perspective, you have a wide and open choice ahead of you.
Running Costs
First of all, bear in mind that a car is not just a one-time payment. As long as it's on the roads, you're going to face various additional costs. A new car often needs less in the way of repairs or maintenance, yet is still subject to tax and insurance.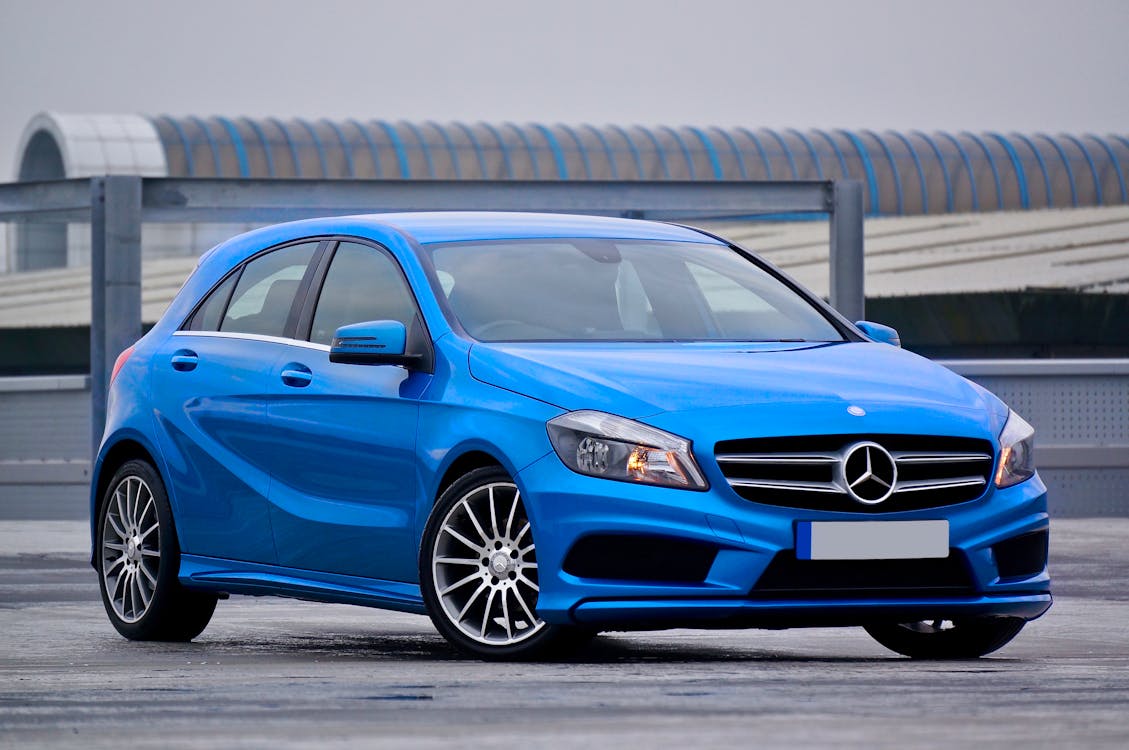 [Image courtesy of Mike/pexels.com]
However, the right choice of car can also cut down your petrol usage. Most family cars are arguably made to be reliable and fuel efficient, rather than a fuel consuming muscle car. In this regard, looking at how many miles to the galleon a car can do is worth looking into.
If you think how much driving a mother can do in a typical week, from dropping and picking the children at school Monday to Friday to the weekly shopping, it can be surprising how many miles get racked up. With the additional pressures occasional holidays or visiting family elsewhere, and the travel requirements become longer. The last thing any parent wants is to be constantly worried about petrol usage. Buying a fuel efficient vehicle will put many of these worries to bed.
How Much Can You Fit?
Likewise, you can also reduce any choice with simple maths. If you have a family of 5, for instance, a typical 4 seat car might not be advisable. This may have a fifth 'seat' in the middle, but these aren't always practical. Getting a car from cars.com with a dedicated extra seat would be much more advisable; it's also something that will become greatly appreciated as children get older, bigger and in more need of space.
With this in mind, the right car choice should become a lot clearer. Whether it's an estate or a smaller car, as long as you have enough seating to suit your needs, potentially factoring in for life's unexpected surprises as well, then any car can be justified. Yet you should also consider boot requirements. More children mean more shopping and luggage and this all needs to be stored somewhere when travelling.
Are you in a tricky financial situation? Perhaps you have over-borrowed, or maybe you have had to borrow to pay for a seriously large expense. Don't worry, you're not alone, and there are a few steps you can take to escape your financial difficulty. Let's start by thinking about how you can deal with an existing debt.
Manage And Settle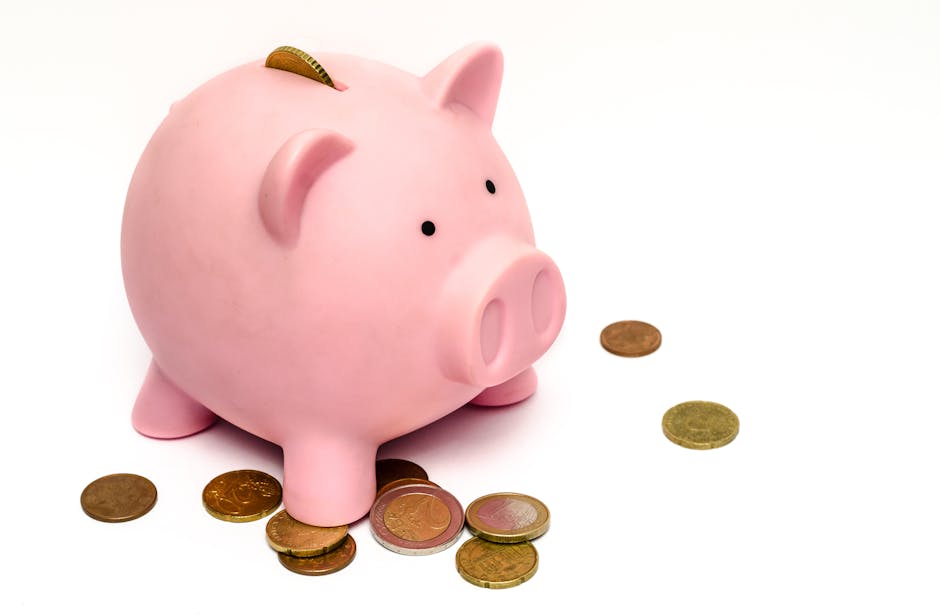 [Photo courtesy of Skitterphoto/pexels.com]
The first step is to make sure that you can manage your debt. Perhaps the situation isn't as dire as you think. All you need to do is guarantee that you can pay a little off each month. It might take some time, but you should eventually find yourself in a position where it just seems like one more tax or bill. That's the ultimate goal here. If you can't reach that point, you need a little extra help.
You should speak to a legal advisor and see if they can help pull you out of your debt cycle. They will most likely start by seeking out a debt settlement for you. According to debtsettlement.co, to do this, you will need to gather a large sum of money for a starting offer to the lender. In most typical debt situations the lender will bite, although it does depend on who you borrowed from.
Expand Your Income
Once you have started to manage your debt effectively, you should be looking for ways to expand your income. There are a wide range of options to consider here. For instance, you can explore the possibility of blogging. It's super easy to set up a blog on WordPress, and it could quickly become a new source of income for you. All it needs is a little work and some fantastic content. Do this, and you'll soon have people interested enough to become loyal readers.
Alternatively, you can look for side hustles and small investments that can slowly help you grow your finances little by little. One of the best ways to do this is with something like online surveys. You can answer surveys online, making money purely by answering questions honestly. It's that easy.
Say Goodbye To Plastic
Finally, you need to make sure that you are eliminating borrowing from your routine. This is most likely how you ended up in financial trouble in the first place. Borrowing too much too often is always going to lead to debt. So, cut up those credit cards as soon as you have paid them off.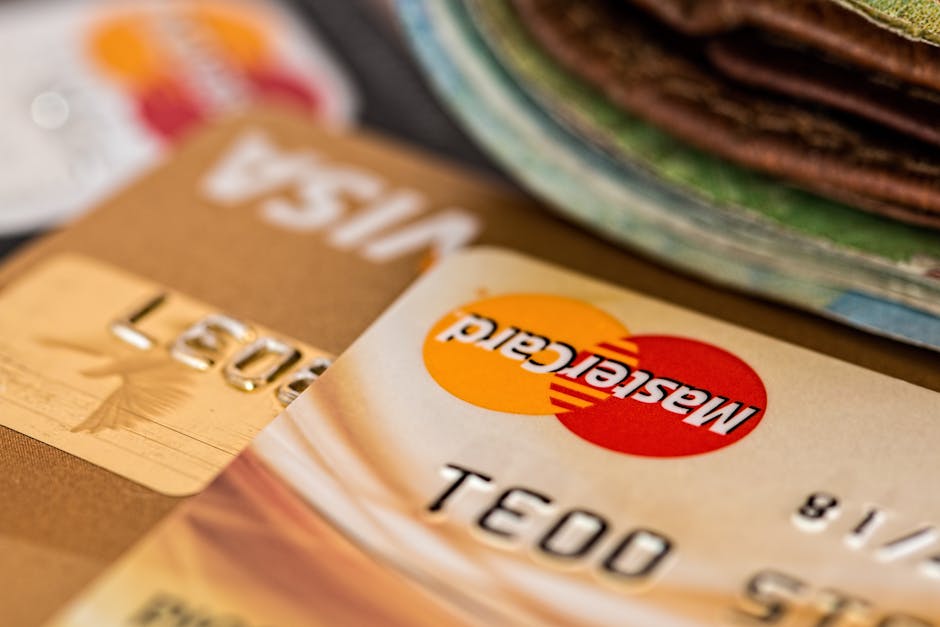 [Photo courtesy of Skitterphoto/pexels.com]
After that, you might wonder how you can live the same quality of life that you've grown accustomed to. Well, it may not be quite the same, but you'll be debt free, and with forward thinking, you can make the most of your finances. You need to make sure that you are saving a little each month. You can think of this as your safety net. It's something that you will be able to fall back on when you need extra money.
The rest of the money that you make you can use however you want, and thus you should still be able to afford little life luxuries.
Take this advice, and you'll escape debt devastation correcting your financial situation for good.
Being a woman in the 21st century is hard – we all know that summer is fast approaching, and with it the endless beauty regime of plucking, shaving, moisturizing and perfecting that comes with it.  Women in the UK spend an average of £2,500 a year on beauty products – a staggering amount – and men are catching up with women, spending an estimated £1,786 a year on male grooming.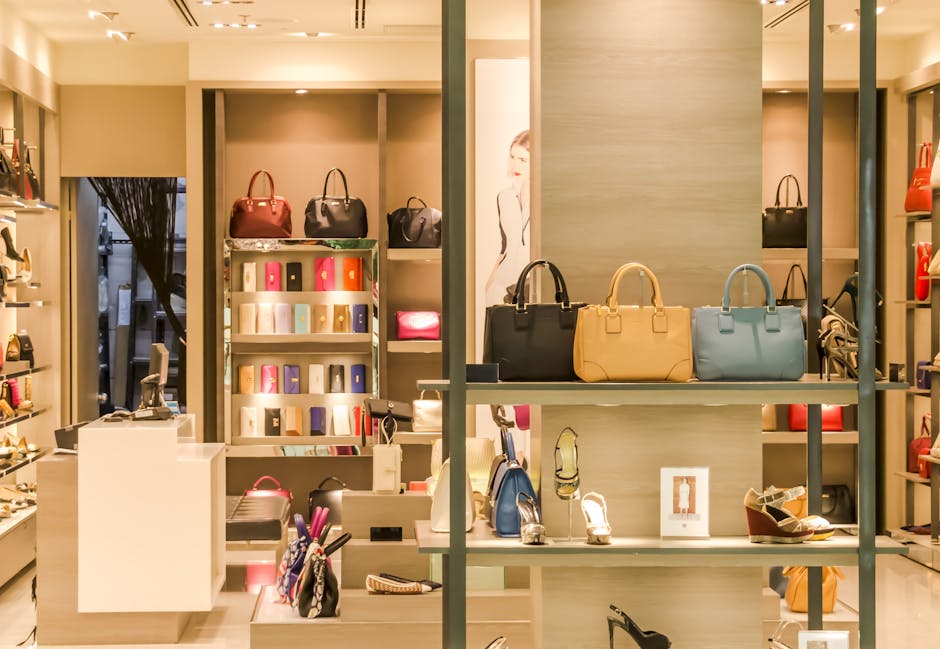 [Photo courtesy of shattha pilabut/pexels.com]
When you consider the rising cost of living, it's easy to see why many people don't have much disposable income left every month, and not all of us can afford costly cosmetics and pricy pampering sessions every week.  There is an easier way to save money on the latest beauty products and treatments, and the key is to know where to look.
 Get hunting
Your local beauty salon or spa will often advertise its latest deals online – whilst some voucher websites may offer discounts, it's best to check the salon's site itself, which will usually detail any special offers.  Or why not ask the next time you pop in for an appointment?  With summer approaching, many salons will offer deals on waxing and personal grooming, so you could benefit from a 2 for 1 deal or discount on products that you normally use.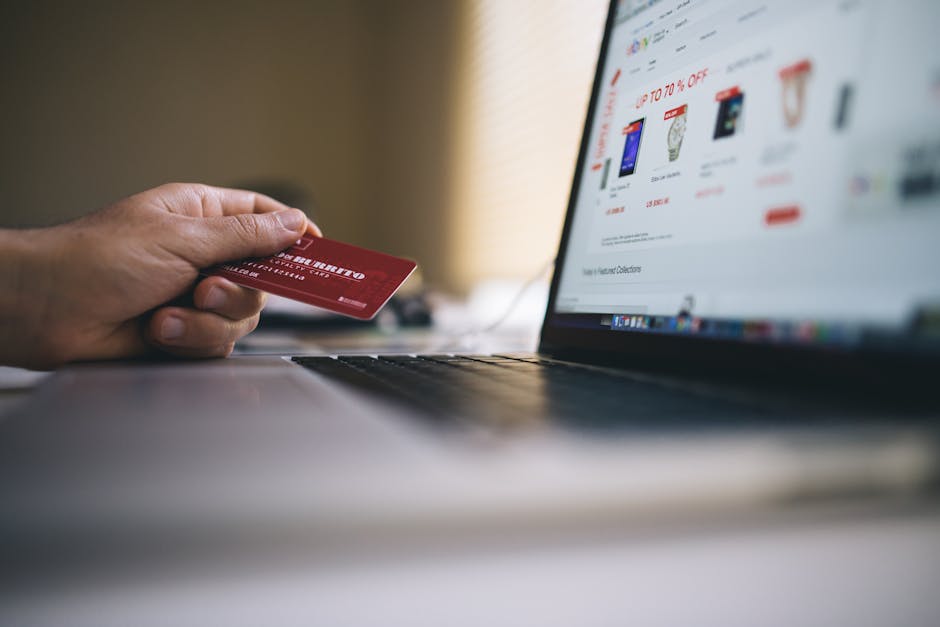 [Photo courtesy of Kaboompics // Karolina/pexels.com]
 Find those deals
There are websites available which will hunt for the best available deals for you – simply enter what you're looking for and a list of results will be presented to you.  These websites do all the hard work so you can be sure you're getting the most for your money. So for instance if you are after a make up sale specifically, simply head to one of these websites and type 'make-up' in the search box. It will then gather deals from around the Internet and a variety of online retailers, and present you with all the make-up products that are currently listed as a sale product. Perfect!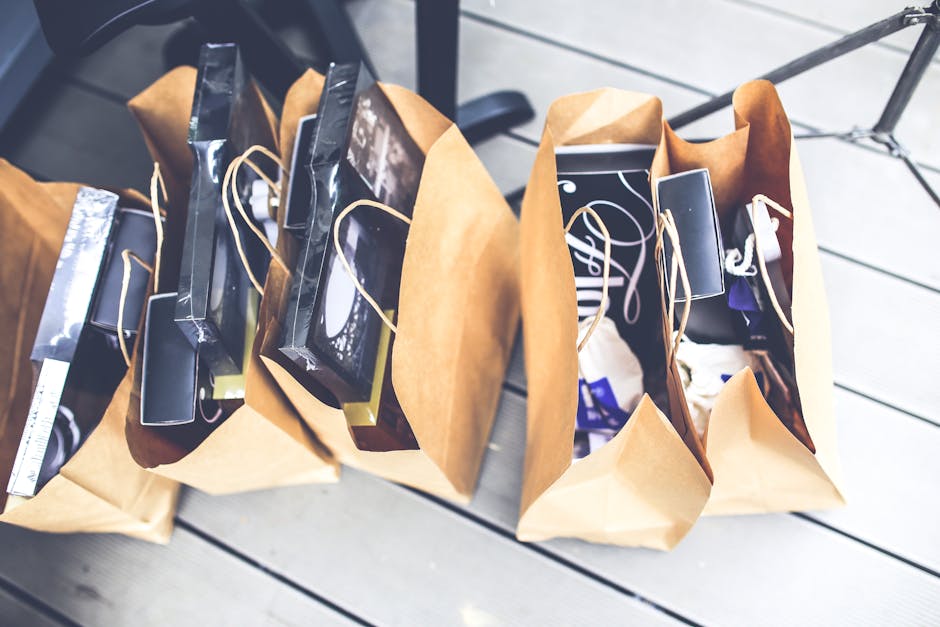 [Photo courtesy of Kaboompics // Karolina/pexels.com]
Buy in bulk
Discounted beauty products are often available to buy through online auction sites or smaller online retailers, and by buying in bulk you can often save even more money.  Remember not to buy cosmetics such as foundation in bulk – these products have a relatively short shelf life, so you should only buy a couple of bottles at most at any one time.  Products that you use a lot of such as hair removal creams, razors, shampoo and conditioner can be bought in bulk to experience significant savings, and many websites will offer free delivery if your order exceeds a certain amount.
It's never been easier to get gorgeous for less this summer – savvy shoppers head online for the best deals and the latest products at discount prices.  Stick to your local salon for treatments (as it is always good to stick to the same therapist) and try to get the best deals possible. For particular products and cosmetics try the online sale finders. You'll be looking gorgeous by the time the sun comes out!
Holidays, especially ones abroad, can get incredibly expensive. On top of the flights and the hotel, you also have to pay for yourself (and possibly your family) to eat, enjoy activities and day trips, and have some spending money leftover to buy a souvenir and gifts. It can be pretty hard to relax when you're stressed about how you're going to pay for everything, so I've thought about that for you. Here are the top ways to pay for your vacation abroad.
[Photo courtesy of 401(K) 2012/flickr.com]
Use Your Savings
Paying for your holiday using money that you've saved up for a while is the most sensible option. Why? Because it means you won't be putting yourself in debt before you have even got through bag checks. Although you may want to consider applying for a credit card regardless of how much money you have stashed away in your savings account. This way, if your holiday company goes bankrupt, you will be protected by buyers protection and will be able to claim the money lost back from your credit card issuer. All you need to do is pay for your vacation with your credit card and then pay it straight off away using your savings before you incur any interest.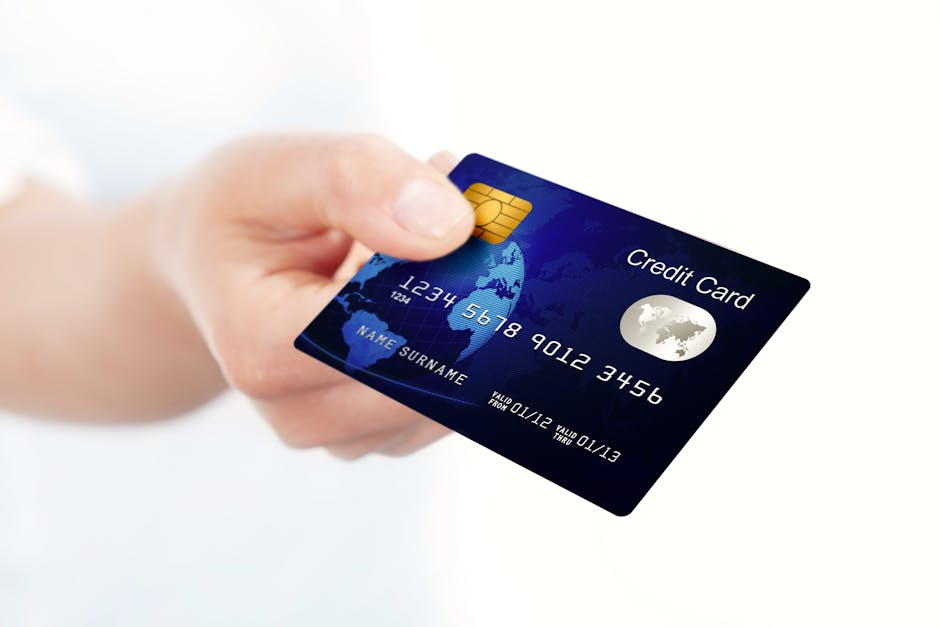 [Photo courtesy of Moghees Ahmad/pexels.com]
Apply For A Credit Card
Depending on the type of credit card you apply you can get a whole range of benefits. Rewards credit cards offer you a reward in return for spending money. There is a whole range of rewards that you can receive, including high street vouchers, vouchers for restaurants and hotels, loyalty points for supermarkets, air miles, and even football merchandise. Cash back credit cards offer you a percentage of the money you have spent back once you've paid off your card. These options are both perfect if you intend to pay off the money straight away. If you don't have the funds straight away and need to spend the cost of your holiday over a few months, then an interest-free purchase credit card is a great option, as you won't incur any interest from using it. Visit best.creditcard for reviews on a range of different credit card options.
[Photo courtesy of maxpixel.freegreatpicture.com]
Get A Loan
If at all possible, you may want to avoid taking out a personal loan to pay for your vacation. However, if you have no other option, and are certain that you will be able to make the repayments, then go for it. Like with credit cards, you will be able to spread the cost of your repayments over several months, but you may also gain a little more money than you could through a credit card alone. The Money Advice Service weighs up the pros and cons of taking out a personal loan so that you don't have to.
Even if you don't intend to go abroad this year, holidays are still expensive, so ensure you will be able to pay for everything before you start booking anything. Even if you need a lovely, relaxing holiday, it certainly won't be if it causes you to fall into debt, so ensure you think through all of your options.
A woman who really knows how to embrace her beauty and show herself off for all she's worth knows that having beautiful hair is the key to looking good. The problem for many women is that some days, getting your hair dried, set and styled just isn't possible. For women who have a cut or hair texture that is challenging to style easily, this can lead to a lot of frustration and major "bad hair day" episodes. For a women who has a busy schedule and who knows that looking good is important, all of this can be extremely aggravating.
Great Options For Great Looking Hair
The good news for hair-challenged women is that now there are many companies that offer natural looking human hair wigs at prices that are incredibly affordable. Many developments in the industry now make it possible for a wide range of styles to be offered in wigs and hair extensions, at wholesale prices. There are human hair extensions in Miami at showrooms that can transform an ordinary hairstyle into something truly breathtaking. These types of hair extensions are also offered in packages, with several varieties of styles included, that give a woman a range of great looks at an unbelievably low price.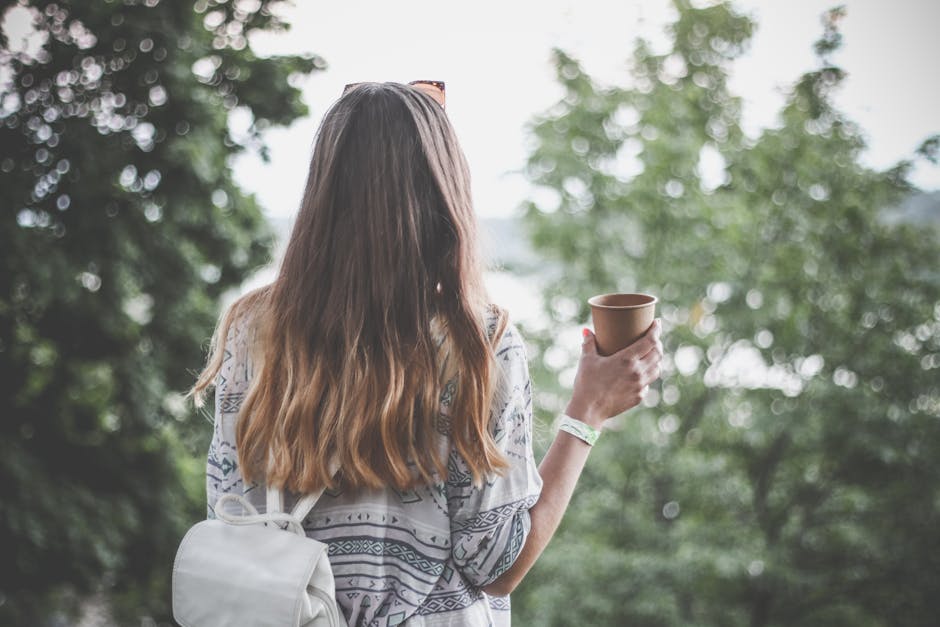 [Photo courtesy of Mariya Tyutina/pexels.com]
Different Choices in Hair Colors and Textures
The high quality wigs available today are also available in an incredible variety of textures. Some of these wigs and hair extensions are heat resistant, so they can be styled with irons and hot rollers without damaging their look and feel. There are also a lot of choices in hair extensions that have an African American type texture, so they blend naturally with the natural hair of black women. This provides a great opportunity for women who are hair-challenged and in need of real choices.
Today there's really no reason to let a challenging hair day take a toll on your naturally fabulous looks. Take a look at some of the great wigs and hair extensions available today, and choose a style that will heighten your own natural beauty, and banish away any thought of a bad hair day, forever.