Where can you wear a onesie without looking like an escaped mental patient? If you are one of a growing number of all-in-one converts the answer to that question will undoubtedly be 'everywhere', but no matter how comfortable and warm you might feel when wearing it society is simply not ready for the sight of you in your onesie. All-in-ones are simply not acceptable forms of outerwear in this day and age unless you are an eccentric billionaire or a member of One Direction. To avoid ridicule and possible incarceration, it is usually advisable to keep your onesie safely behind closed doors and not venture further than your front doorstep. However, if you have a burning need to show the world just how fabulous you look in an adult romper, the following style tips will help you pull off one of the most difficult fashion trends the world has ever seen.
[Photo courtesy of RyanMcGuire/pixabay.com]
How to Accessorize Your Onesie
The centuries old style advice of 'less is more' has never been truer than when it comes to the onesie. Loud animal prints or neon stripes are great for the home, but stick to neutral block colours for outside. A simple black onesie with minimal make up and a pair of converse trainers will create a casual, laidback look that will not cause too much of a stir. Heading out in a tiger print onesie complete with ears and tail will leave you open to some well-deserved staring and pointing. Shoes are extremely important when it comes to rocking the onesie when out and about, and simple sport shoes in a matching colour are your one and only option. If you have to wear high heels, an ultra-trendy boiler suit teamed with some statement jewellery and big hair is a better choice, and this style is currently enjoying a comeback this season thanks to Cheryl Cole. The onesie is designed for ultimate comfort and should always be understated, but that doesn't mean you can commit the unforgivable fashion crime of teaming it with a pair of Uggs.
Where You Can Wear It
Once you know how to make your onesie fit for public consumption, the amount of places you can where it will greatly increase. A trip to the local supermarket provides the perfect opportunity, and running small errands such as picking up dry cleaning, a trip to the hairdresser or simply walking the dog through the local park are all acceptable venues for onesies. Camping holidays, festivals and charity events are also perfect locations, and a onesie also doubles up as the easiest fancy dress costume in history.
Where You Probably Shouldn't Wear It
Any nightclub that will actually allow you through the door in a onesie is probably not the kind of establishment that you will want to be seen in, unless of course you are in Essex where they are mandatory. Never wear one to work unless you were already planning on getting fired, and showing up to court in a onesie will probably add extra years onto your sentence. Picking your kids up from school in your onesie will relegate them to the status of social lepers until graduation, and hosting dinner parties whilst wearing one will definitely creep out your guests.
Always remember that the onesie is only a small step up from your regular pajamas, so they will probably never be completely acceptable as outdoor attire. Even 24-hour supermarkets have banned their customers from doing the weekly shop at 4am in their dressing gowns, so that snooty saleswoman shooting you disapproving looks for wearing your onesie to Tiffany's is well within her right. If you enjoy standing out from the crowd, then a onesie will certainly help you on your mission, and no one could ever accuse you of being behind on the latest trends. Every few years a controversial piece of clothing comes into the spotlight, and in the past leather leggings, yoga pants and shoulder pads were all seen as difficult trends to pull off. The lifecycle of a new and original piece of clothing can be compared to German philosopher Arthur Shopenhaur's three phases of truth which states "First, it will be ridiculed. Secondly it is violently opposed. Third, it is accepted as being self-evident."
Whether you're looking for a keepsake memento or that perfect gift for a baby shower, Mother's Day or other celebration, a gift store like Coppin's Gifts will have an excellent selection of items to suit just about any personality. From cards and jewelry to home decor and plush animals, a store with a great selection can help you find a gift to please anyone. Of course, these gift ideas also make wonderful gifts for yourself.
Items for Summer Fun
When you're heading off to the park, beach or local zoo, a brightly colored mesh tote bag will let you keep everything organized in one handy place. Pack a lunch for the kids or throw in some sunblock and shades, and you'll be ready for some summer fun. Other items that would make great gift ideas include a towel for bath, beach or pool as well as comfortable strapless sandals. Of course, the kids will love a Saturnian fling sock. The centrifugal force amplifies your throwing power, so you can enjoy an exciting game of catch.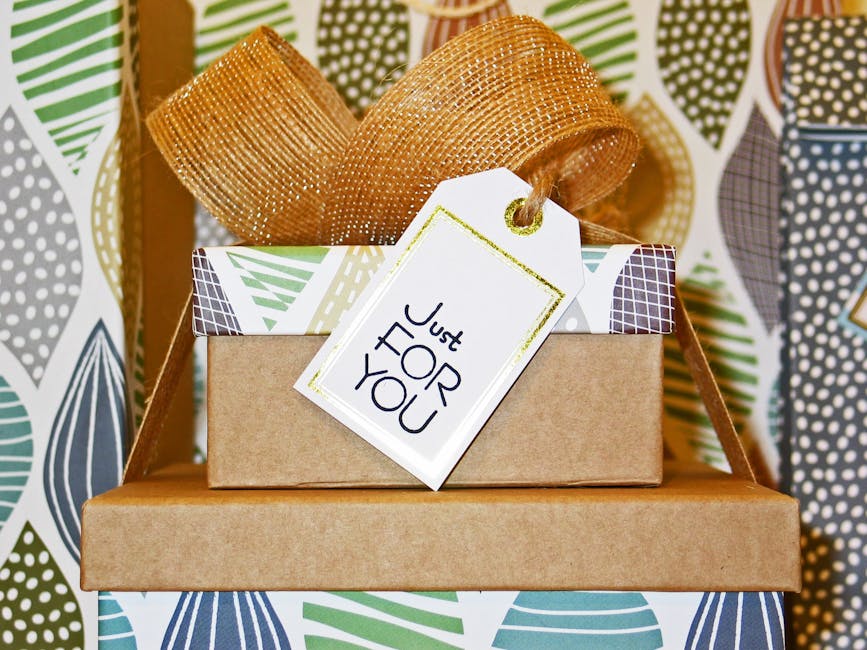 [Photo courtesy of Pixabay/pexels.com]
Jewelry for Girls
A gift shop will often have wonderful gift ideas for kids as well as adults. Little girls typically love jewelry, and items such as charms can be a fun family tradition. You can start your daughter, granddaughter, niece or other young girl off with her first charm and a charm bracelet, then simply add charms for the special occasions in her life. The big milestones, such as birthdays are always important to remember, but don't forget a cute watermelon charm to remember your family reunion or a charm depicting one of her favorite activities.
Gifts for Someone Special
If you're looking for a lovely housewarming gift or something for a special friend, a beautiful candle warmer would make an excellent option. These candle warmers can be used with a variety of scented candle aire tins, a small dish of highly scented candle wax. You simply place your favorite candle fragrance in the warmer and your room will soon smell incredible. Of course, even when you're not using your candle warmer to scent your home, it's lovely design makes it an excellent decorative item for a kitchen, living room, bedroom or other area of your home.
Finding the right gift can sometimes be difficult, especially if you want to get something unique. Fortunately, an online store will offer the opportunity to shop now, but you'll also have a huge selection of items that you'll be able to choose from.
Flat shoes have many benefits; they're comfortable, practical and go with almost any outfit. But there are times when only a heel will do. Instantly boosting your height and making your legs look longer, they're superbly flattering and always make you feel great. Here's a rundown of this season's total must-have heels.
Comfy wedges
These shoes are the perfect choice when you want all the advantages of wearing high heels but with additional comfort. They are fabulously versatile, being practical enough to wear for work during the daytime but easily smart enough to continue on into the evening. They are also available in a range of heel heights, from low heels of an inch or so to much higher platform wedges. For an eye-catching look, choose shoes with contrasting colours on the wedge and uppers. This season's wedges feature textured material such as suede and are patterned with bold animal or floral print designs.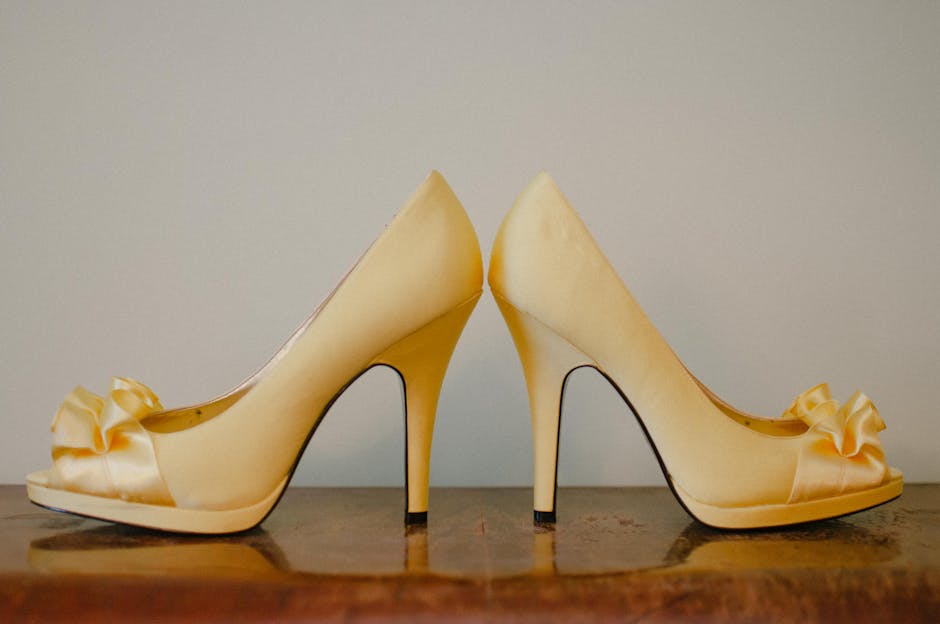 [Photo courtesy of Scott Webb/pexels.com]
Killer high heels
There's nothing like a really fabulous pair of heels to make you feel on top of the world. Sling backs used to scream a style bypass, but they've had a serious makeover and should be top of your killer heels list. Elasticated or adjustable straps make them easy to get on and often feature additional decorative details. If you want the extra height but aren't confident in really high heels, choose platform sling backs which are easier to walk in. Peep-toe shoes showing off brightly painted toenails will make your feet look truly irresistible. A great alternative to the sling back is the ankle-strap sandal. Best worn with skirts to emphasize their striking shape, these can go as low or high as you like. They're ideal for smart occasions such as weddings and parties, especially if you choose some of the gorgeous glittery and metallic styles around.
[Photo courtesy of Unsplash/pexels.com]
Brilliant boots
For those days when you need a little more coverage, boots are the ideal choice. But there's no need to reach for your wellies just yet. The latest boots will see you through from summer to winter, looking fabulous all year round. Classic, flat pull-on Chelsea boots are incredibly popular but for something with a little more height, choose a pair of shoe boots. Platform ankle boots in nude complement any outfit perfectly. Alternatively, choose glossy black boots with metallic studs and buckle detailing for a sharp, urban look. High-heeled cowboy boots are perfect, either with jeans for a relaxed country feel or paired with a floaty floral skirt for a boho hippy vibe. Either way, they're a fashion-forward and practical choice when hitting the festival circuit. There's a whole host of great options around, so click here for leather boots in a range of styles.
You can never have too many pairs of shoes and with some killer heels in your wardrobe, you know you'll always have the perfect finishing touch for any outfit.