Archive for February, 2017
Ever browsed Pinterest boards or the pages of your favourite magazine, wishing you could afford the latest styles? There's good news: looking chic doesn't have to mean spending a fortune on a new wardrobe each season. Take advantage of discounts, deals, and clothing swaps to save your hard-earned cash while still looking smart. Here's how to do it:
Head straight for the sales racks.
While it's tempting to spend your time browsing the displays at the front of the store, we all know that the best deals are hidden somewhere in the back. Exercise a little self-control when you're out shopping by heading directly to the sales racks or browsing only the sales tabs on your favourite retailer's website. You'll be surprised at how many pieces you find for only a fraction of their original price.
[Photo courtesy of Unsplash/pexels.com]
Shop at consignment shops and charity shops.
Your local consignment and charity shops are two great places to find deals. Consignment shops are particularly brilliant, as many of the pieces they carry are brand name items that have been only lightly used. At consignment shops, you also have the opportunity to bring in pieces you no longer wear from your own wardrobe and earn part of the profits from the sale. You can then use the extra spending cash to fund your future purchases. Charity shops also sell clothes at rock-bottom prices, though you may have to do a little more digging to find brand name designers than what you would at a consignment shop. Still, they're an excellent option, especially if you're looking to stock up on the basics.
Swap your stuff.
Another fun way to score some new wardrobe pieces without spending your hard-earned cash is to organise a clothing swap amongst your friends. Ask everybody to bring five to ten wardrobe items they no longer want to the swap so that there is an ample selection for everyone to acquire a few new pieces. Want an even bigger selection? Sign up for an online swap like Big Wardrobe, Swishing, or Swop2Shop. Don't have anything worth swapping? No stress. Buy directly from the website at a discounted price instead.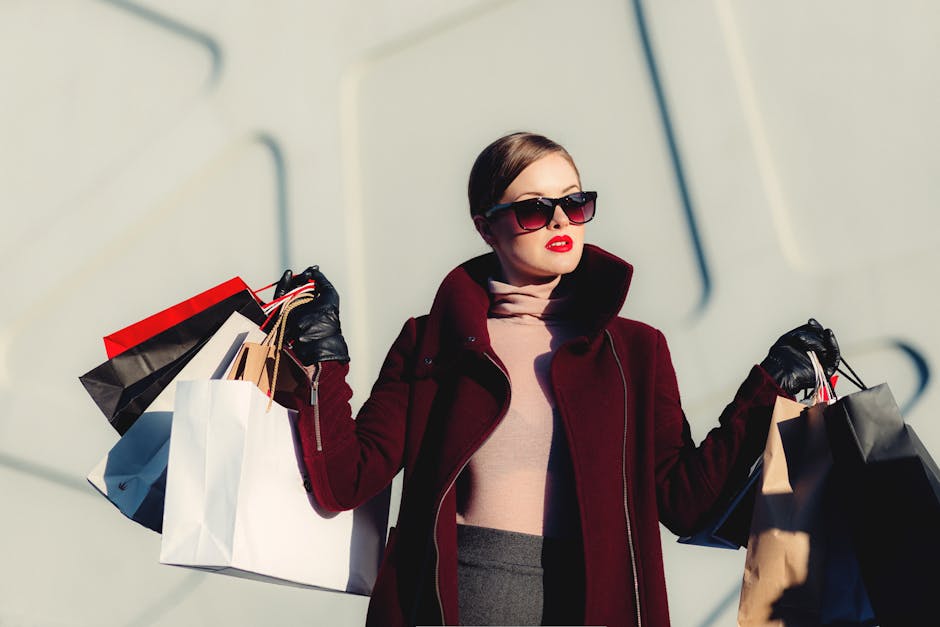 [Photo courtesy of freestocks.org/pexels.com]
Join the mailing list.
The best way to receive alerts about discounts and deals from your favourite retailers is to join their mailing list. Mailing list subscribers are often made privy to sales before the general public, meaning that you'll be the first to know about a major sale or score a sweet coupon so that you can shop for cheap dresses in the UK. Worried about your inbox being flooded by emails from retailers? Regularly check websites like Dealhack.com RetailMeNot, DiscountVoucherUK, and Coupon Craze to help you save big.
Your reservations are all set, and you're ready to fly to the furthest island on the globe. Tropical vacations are perfect ways to catch up on your rest, explore new worlds and discover those amazing trinkets in the stores. As you prepare for the trip, use these smart-packing tips that will see you through any adventure.
[Photo courtesy of PublicDomainPictures/pixabay.com]
Bring Clothes to Mix and Match
It's not necessary to bring five or six different outfits on your vacation. Ideally, bring two or three tops and bottoms. Switch them around during your vacation so that the look is different each time. Mixing and matching your clothes will only reduce the volume in your luggage while making laundry easier when you get home. Light colors, such as white, are good choices for mixing and matching because they complement nearly every color in the rainbow.
[Photo courtesy of sasint/pixabay.com]
Take Care of Your Skin
Every tropical paradise will be sunny, and protecting your skin must be a priority. To protect yourself and the environment, try using coral reef safe sunscreen. It offers the same protection for your skin while reducing the harm the chemicals have on the coral reefs. Rub sunscreen on your skin in the morning. Be sure to reapply it every two to three hours. Burnt skin won't be an issue while you're exploring the seashore.
[Photo courtesy of dimitrisvetsikas1969/pixabay.com]
One Pair of Heels
When you hit the beach, your shoe choices are very simple. Bring flip-flops or canvas shoes for the daytime. You may want to dance the night away or visit a formal restaurant later on. Bring one pair of heels that will match any outfit. There's no need to haul around three or four pairs of shoes when you're trying to relax on vacation.
Don't Forget the Hat
Pack a collapsible hat for those really hot days. The hat protects your scalp from burning while keeping you cool. Wear it during hikes or biking adventures. These hats can fold into a compact shape during traveling so there's no issue about fitting them into the luggage. If you forget your hat, buying one on the island is possible. Be aware that you'll pay a premium for the choice.
[Photo courtesy of PublicDomainPictures/pixabay.com]
Before you stuff your suitcase full of personal items, look over the luggage itself. Tears, broken zippers and other structural problems can compromise the items within. Switch to another bag instead of mending the broken one. You don't want any mishaps occurring on the way to paradise.
Have you been looking for the perfect accessory to perk up your favorite outfit? If you are searching for a nifty piece of jewelry to accentuate your fashion sense, a gold bar necklace may just do the trick. There's just something shiny and magical about gold. It lightens up any outfit and adds just a touch of class and sophistication to your ensemble. A gold necklace is one thing, but a gold bar is quite another. It's light, understated, and it makes a subtle but sharp statement. This is one fashion accessory your outfit needs.
Handmade Jewelry is a Fashion Statement that You Can Wear with Pride
There's a real sense of pride and accomplishment that comes with crafting jewelry. It's a feeling that can and should be passed on directly to customers who purchase handmade goods. When it comes to jewelry, the rule of "less is more" applies with especial force. You don't want to overload your ensemble with too much material, much less that of a flashy type. So you want to keep things stately. However, you can also err on the side of modesty. A gold bar ornament, such as a necklace, is the perfect compromise.
[Photo courtesy of Pexels/pixabay.com]
Handcrafted Jewelry Can Add a Layer of Sophistication to any Ensemble
Perhaps the best thing about gold handcrafted jewelry is the sophistication and grace that it adds to your ensemble. It isn't being tacky or "showing off your wealth" when you come to a social function wearing beautiful new handcrafted jewelry. On the contrary, it's the perfect way to make a simple statement of personal intent without exaggerating the matter. If you've ever wanted to shine in the public eye without drawing negative attention in the bargain, this is the perfect way to accomplish your goal.
Going for the Gold is the Best Way to Show Off Your Social Skills
When it comes to making a big splash in public, why not go for the gold? This is not an occasion where you can safely afford to skimp or cut corners. And why should you? Gold jewelry is a fashion success in any day or age. You can add a bit of handmade gold jewelry to set off any ensemble. It's the one fashion ornament that will never go out of style. Handcrafted jewelry is the perfect addition to your wardrobe.