When it comes to getting your shopping on, why not get some of your friends together and make a day of it. Not only do you have an instant fashion guru with you, granted your friends have some sense of style, but you'll be able to do some other fun stuff and even catch up on your lives with a little girl talk.
Plan out your store itinerary, fill in a spot for lunch or dinner in there, plan a visit to the spa immediately following all that shopping, for a foot rub and some relaxation, and then maybe go have some cocktails and talk about the things that were a little too racy for the mall stores. Need a little more detail than that, and want to make sure each lady is happy on the excursion? Keep reading.
[Photo courtesy of Abdecoral/pixabay.com]
Who Wants/Needs To Go Where
Map it all out before you go. Make sure you know what type of shopping each lady needs to get done, this way each of you at least accomplishes one productive thing on your shopping outing. Depending on the needs, a trip to the mall could be the most convenient, offering up the most types of stores in the smallest area.
Any Special Dietary Needs
Before picking a place to dine, whether it's lunch or dinner (depending on what time your shopping trip is planned for) make sure to find out what types of foods your group can and will eat. With so many food allergies and illnesses like Celiac Disease it's important to consider each person before picking a place to dine. With severe allergies there may be a very limited option.
[Photo courtesy of marcoreyesgt/pixabay.com]
Spa Or Makeover?
Every woman knows that shopping can be stressful and it's also a good workout. End your shopping fitness routine with a visit to the spa. You could get a foot massage, perfect for after all that walking, or just get a relaxing facial to help you calm down and cool off after all that shopping work.
If you're still energized and not ready to relax, maybe it's time for a makeover. Instead of going to a spa, you could all go to the salon and get a new hairdo or maybe try a new makeup look. It's a perfect final for a women's day.
Post Relaxation
However, your shopping excursion doesn't need to end there. If you girls still have some gabbing to do you can always go out for some cocktails after your shopping trip and spa time is over. Again, consider allergies and gluten sensitivities when picking a place for libations. A little liquor can loosen you up and gives you a chance to finish any conversations that were interrupted by hair cuts and dressing rooms!
In a world where money talks, your personal finances are always under scrutiny. Things cost a lot of cash these days, and you need to be able to afford it. Otherwise, you'll end up in serious debt. Bearing that in mind, I've come up with some great ideas for you to make money from home:
[Photo courtesy of FirmBee/pixabay.com]
Freelance Writing
If like me, you love writing, then it pays to become a freelance writer. It's great when you have a passion, and it's even better when you can make money from it. There's no reason for you not to become a freelance writer. Chances are, you'll spend a lot of your time writing anyway. So, it makes sense for you to sell your talents and earn a living from them. There are lots of sites where you can create an account and look for freelance work. If you want to go the extra mile, then make a website promoting yourself. On this site, you can display your previous work, as well as starting a blog. This will let you show off your writing skills and increase your chances of getting work. The great thing about freelance writing is that it can be part-time or full-time. Depending on your current schedule, you can either make this your proper job, or just something on the side.
[Photo courtesy of geralt/pixabay.com]
Online Trading
When you hear the word trading, you tend to think of the stock exchange and businessmen running around frantically. And, yes, that is what happens in the trading world on a daily basis. But, it's something that has become more convenient and available to the general public too. These days, you can trade from home using online brokers and apps. There are lots of broker reviews where websites give their explanation on how everything works. So, to save time, I'll only give you the basics. You find an online broker, deposit some money, and start trading. There are loads of things you can trade; stocks, forex, even things like gas and corn. The aim is simple, you buy low and sell high. If you know some tricks of the trade, then you can make a lot of money. So much so that people are trading from home as their full-time job!
[Photo courtesy of FreeCliparts/pixabay.com]
YouTube
If you're looking for a fun way to make money from home, then turn your attention to YouTube. Yes, this video sharing site has become a top way for people to make money. There are lots of content creators whose full-time job is making videos for YouTube. Because of the ad revenue system, you can make a hell of a lot of money on this site. The hardest part is getting started and gaining a subscriber base. Once you've got lots of subscribers, you can monetize your videos. The more people that watch them, the more money you get. It's an excellent idea if you're comfortable behind the camera and have interesting ideas.
All three of these ideas are incredibly different but equally good. Depending on the type of person you are, one may appeal more than the others. And, they can all be done full-time or as a part-time job too.
Disclosure: This is a sponsored post. 
How great would it be to shop for the whole family without moving an inch? Online Shopping is a great way to explore new fashion trends of different brands. You can purchase products with much ease that fall both within your choice as well as into the budget. Groupon Coupons, a marketing service, offers discounts and coupons to their subscribers on a daily basis. Groupon subscribers can use the coupons to shop with their favorite brands, the company also intimates about the on-going sale with any of their associated brands to their subscribers which you can avail many such offers for various sections at their website.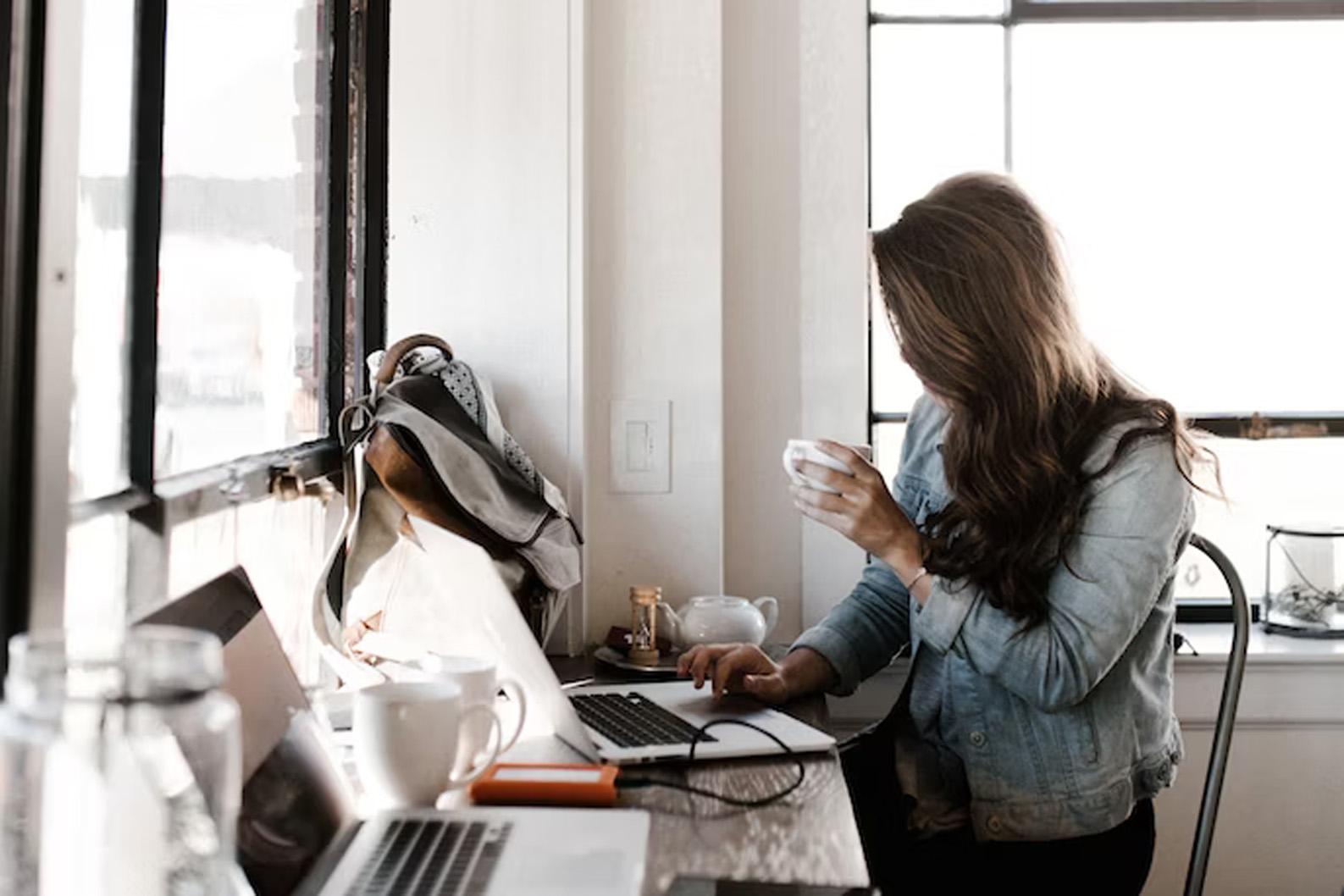 You can explore fashion clothes and accessories from famous brands like Kohl's, Macy's and Foot Locker etc. from the Groupon site. You can shop for your various fashion needs like clothing, accessories, shoes, bags, jewelry, perfume, cosmetics using Groupon coupons from any of these fashion stores. There are categorized sections for men, women and kids to select appropriate product while shopping online.
[Photo courtesy of Maialisa/pixabay.com]
Groupon is offering coupons and promo codes to use them for online or in-shop purchases. Being a subscriber, you can easily avail such special offers every day. You can upgrade your fashion wardrobe at an affordable rate by using Groupon Coupons, promo codes, printable coupons and sale collections. You can enter the Groupon promo code or coupon code while checking out from the site. Printable coupons, which you have received via email or social media, can be used during final billing for in-store purchases. Some of the offers on Groupon are effective on your next purchase.
The Groupon marketing service also comes up with great offers for special days or festivals like Mother's day, Valentine's Day and Christmas etc. check them on Facebook or follow Groupon on Twitter. You can purchase gifts at great discounts for your loved ones on their special day. Along with fashion brands, you can also avail other services like home improvement, car service, travel package, hotel bookings, spa etc. at great discounts.
It's no secret that vitamin A is great for the skin. However, too few people know think the only way to get vitamin A is to consume it in a supplement or pill form. The fact is, you can enjoy all the benefits that vitamin A provides by regularly using retinol face cream. Retinol is a form of vitamin E and is a common ingredient in a wide array of skin care products. Regular use of retinol cream can improve the overall health and appearance of your skin.
Acne Treatment
According to the Mayo Clinic, apply retinol topically can effectively treat acne and lead to clearer skin. Retinol exfoliates the skin and unplugs the follicles, while eliminating bacteria that is known to cause pimples.
Treats Discolorations of the Skin
Retinol have been shown to be extremely effective in evening skin tone and fading skin discolorations. Experts theorize that this may be due to retinol's ability to exfoliate, which helps to remove the older, dark cells and give way to the lighter skin found underneath.
[Photo courtesy of saponifier/pixabay.com]
Reduces the Appearance of Wrinkles
Retinol has antioxidant properties, which help repair damaged skin, smooth wrinkles and fine lines and rejuvenate skin. Because of this, retinol is a common ingredient in over-the-counter treatments for aging skin.
Shrinks the Pores
The size of your pores is typically determined by generis. However, retinol and other retinoids can help shrink the pores and improve their shape. Retinol also removes the debris that stretches the pores open, so without this debris, your pores appear smaller.
Less Side Effects
Tretinoin is a prescription treatment for skin that can cause various side effects, such as scaling and burning sensation of the skin. Retinol relieves a lot of the same skin problems that tretinoin does but doesn't carry the same side effects as its prescribed counterpart.
Consideration
No cream, whether it contains retinol or not, is a good substitute for medical attention. Furthermore, you should always consult with your doctor before beginning any alternative treatment. They will be able to determine if your preferred remedy will negatively interfere with any medications you are currently taking or disorders or diseases you are suffering with. Furthermore, if you have never used a product containing retinol before, apply a small amount of the cream or lotion to the back of your hand and wait 24 hours. If there is no adverse side effects, continue using as directed. Discontinue use, however, if the area becomes inflamed, irritated or a rash develops.