There are two kinds of people when it comes to shopping at a mall. Some of them like to spend hours looking through different stores, and there are those who like to shop now and get it over with instead of walking up and down every aisle in every store in a mall. Whether you like shopping or not, there are some benefits that you might not think about.
A mall is a place where anyone can go, so if you're looking for somewhere your children can go to look at the items on store shelves, play in an arcade, watch a movie or just be with friends or family, then a mall is a good idea. You can meet other people while you are shopping who might be interested in some of the same things that you like. If you enjoy eating out, you can often find a food court or small store that sells a variety of foods while you are shopping. You can easily spend an entire day at a mall, getting your exercise while walking from one store to another. If you're looking for a job, then there are several places where you can fill out an application. You won't have to get inside and outside of the car when you shop at a mall as there are a variety of stores under one roof.
Giving of gifts has been a part of every culture anywhere in the world. Choosing the best and perfect gift can be draining especially if you want to make that person thrilled and important. Deciding what kind of birthday gifts to give is really easy, as long as you know what makes that certain person happy. It does not really matter if the gift is expensive or not, as long as it comes from the heart; that would surely paste a smile on the face of the celebrator.
You may opt to do your shopping online or buy in the nearby boutiques or shopping malls. It is advisable though to shop at your own convenience. This is to at least keep you free from anxiety. Shopping involves a lot of decision –making as to whom, what and why; so it is important that you are in a good physical and mental state when doing the gift hunting.
 If you are too busy to do the real shopping, Spencer Gifts could help you out. They have all the kind of gifts you need at the point of your fingertips. You can easily shop online and choose from products of different categories. Assortment includes stuff to wear, naughty items for your best buddies, funs and games for your pals and home and dorm collection for women.
One of the very exciting items you can find in their online shop is the customized tee. As clients, you can have the privilege to design a tee that fits to the personality of the person whom you want to give it to. Giving something that is personalized or customized would really make that person feel important because of the effort you have put into it.
Do you feel your family isn't as close as it once was? There may have been disputes, or it could be that time together has slowly become obsolete. In any case, you should consider ways to change this and starting a family business could be just the ticket. With spring coming, why not invest in something like a landscaping business? There are a few ways to make such an idea a reality.
Tip #1: Have a Meeting
The first thing you'll want to do is discuss the details of the landscaping business. It's ideal to talk about who will oversee the company and what the role of all the others will be as well. Take the time to schedule a meeting with everyone who's interested in participating in this venture, as this can help you assign the appropriate roles to each party.
Tip #2: Discuss Money Details
It's important to determine how you'll purchase the necessary equipment for your landscaping business. You may need to take out a loan in order to do so, and knowing what you'll need in advance is vital.
You'll need to have a high credit score to help you secure the loan. You should also take the necessary amount of paperwork with you when putting in an application with your lender. This typically includes a photo ID and recent paystubs.
Tip #3: Create a Business Plan
One of the best ways to succeed is by mapping out how you intend to achieve your goals. This is referred to as a business plan and should include the amount of profits you hope to make annually, as well as how much the equipment will cost to get your business up and running.
The more financial details you can include in this document, the better chance you have of securing the loan.
Tip #4: Purchase the Equipment
Once you have the loan in place, you will need to buy the proper equipment. This may include landscape lights, a riding lawn mower, weed eater, garden tools, and more.
By establishing a family operated landscaping business, you can bring your family closer together, and create an income. Be sure to take the time to consider this option for your family today!
If you are female, you will have many more fashion choices than men. Women can easily dress-up or down by choosing the right accessory. It is ideal to express your love for fashion to others by choosing the right items to help you do so on a regular basis. Regardless, if your style is classic or modern, you should have certain clothing items in your wardrobe and knowing what these are can help you face any day with ease.
Black Dress
A black dress is essential to keep on stand-by for major or minor events. You can wear this item to a funeral or a formal event. Be sure to choose one that is well-tailored to your body with slim lines and angles to help show your figure, as well.
The beauty of the black dress is any length can be worn, and it can be accessorized with ease by adding a scarf or a bold necklace for a different look.
Classic Handbag
Maintaining a pulled together look and keeping your personal items within your reach is important on a daily basis. It is ideal to have a classic pocketbook that is made of a high-quality material, such as leather to express your fashion statement.
Are you a designer fanatic? If so, choose your favorite designer brand and get ready for compliments as soon as you walk out the door.
Black Pumps
Have you ever watched any professional on television or in person, for that matter? If so, one of the first things you may notice is the women's shoes. It's likely that you won't see any strappy sandals or a laid-back flip flops in the business world, so why not aim for this level of fashions sense.
Black pumps can get you where you need to go and allow you to look stylish while walking every step of the way. Be sure to keep the heels within a two or three inch range for easier walking and to maintain a classic look.
Statement Necklace
It's important to have the right jewelry to add to your classic fashion wear. Large and bold items can add a dramatic appeal to any clothing that you wear and are an easy way to do so. Don't forget to consider rhinestones and other glittery items that are typically in various types of costume jewelry. Additionally, purchase the earrings and bracelet to match and you are ready to face any event.
By having the right fashion items in your closet, this can allow you to get ready easily. Take the time find the perfect clothing and accessories to show the world your sense of fashion is top-notch at work and play.
Fashion trends come and go. What was once considered hot soon comes around; however, they say that true classics never die. Punk clothing has a distinct look. It's rough, yet polished. The young may not associate post punk of the 70's and 80's with the punk that is heard today, but that is when punk made its mark. Much of the music used sounds from different genres, but it was unique in its own right. It gave rise to what is considered Alternative today. Bands like Joy Division, Wire, The Cure and Siouxsie and the Banshees paved the way for what is listened to today. These bands made a fashion statement as well.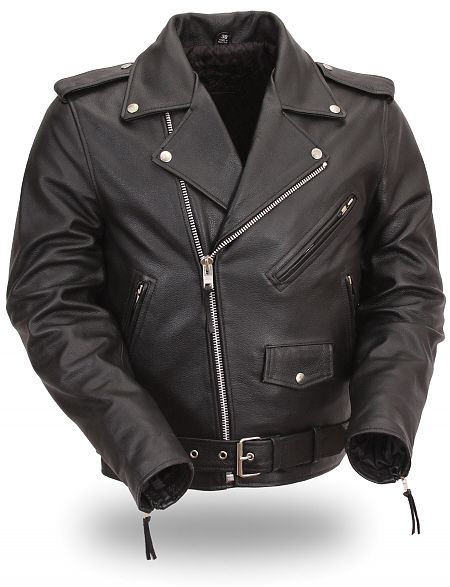 Both punk music and style of clothing was specific, and it still is. The style of clothing in that time was androgynous. Men and women wore heavy makeup. It's more common to see various hair colors today; however, the haircuts were largely the same. The infamous hairdo worn by Brian Smith of The Cure made a recent comeback and the recent female fauxhawk phenomenon that could be first seen by Annabella Lwin, and others, of Bow Wow Wow. Bands that were around in the 70's and 80's wore tight tattered clothing. However, it was common for some bands to wear suits. Black has always been associated with punk; although, leather is more common today.
When punk first came out, people had to make their own clothing. Some things could be bought from thrift stores; however, much of what was worn had to torn and tattered. Patches and other accessories were sewn on. Today, several stores offer punk clothing. Punk jackets and other gear can be found easily.