Archive for January, 2015
The last few years have seen an incredible range of apps taking over our lives.
Who would have believed just a short time ago that we would soon be able to do so much with our phones and tablets thank to these apps?
The good news is that the fact that the app revolution is far from over. In fact, we believe that it is only just beginning.  The following are some of the apps we predict will rock our world in 2015.
Smart Home Apps
We are still waiting to see those house cleaning robots and mechanical butlers we were promised all those years ago, aren´t we? Until we get them it seems as though we are going to have to make do with apps that let us get things done around the house more smartly. You can already use your mobile device to switch on your alarm, turn on your lights and manage your fridge´s contents. There is a good chance that 2015 becomes the year in which we finally begin to control more of our homes using apps. Can you imagine using your phone to vacuum your floor, turn on the shower and open your garage? There are lots of interesting ways in which apps could make boring daily chores that bit more interesting. Maybe you could soon cook the dinner while you are work and chill that bottle of wine to the perfect temperature while you are still sitting in traffic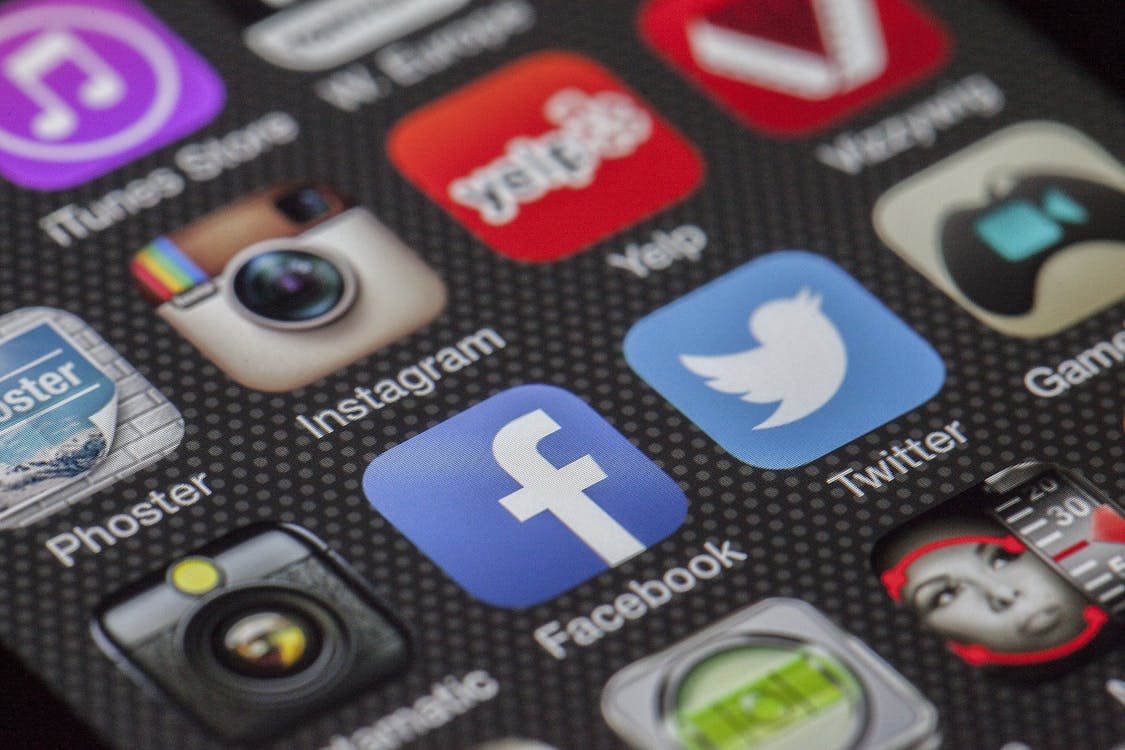 [Image courtesy of pixabay/pexels.com]
Short Term Fashion Apps
The ease with which mobile apps can now be developed means that they can now be looked on as being more short term than before. This means that they now lend themselves more to temporary use before being discarded or updated. A good example could come in the shape of the fashion world. It would be no surprise to see them now used to showcase a specific season´s trends or to help you to plan your summer wardrobe. There is now little need for a brand to think about using just one overall app for everything. It now makes more sense for them to reach out to their customers on what it is that concerns or interest them at this specific moment in time.
More Personalised Apps
We have already started to see apps gets more personalised and targeted, a trend we expect to see continue in 2015. For instance, if you are going to a shopping centre you could download the app on your way and make a list of what you are after. Once you arrive you would get updates or messages telling you exactly where to find what you are after at the best price. We no longer want generic apps that aren´t particularly useful to us. Instead, we want only the most relevant information that helps us out right here and now.  There is no reason to think that this won´t happen soon. When it does it will make our mobile devices even more useful to us than they already are.
This is a guest post for Socialwatch.co a newly launched social media agency who specialise in the buy twitter followers uk and buy Instagram followers uk market.
Shopping for second hand clothes is very economical decision if you are cutting your budgets to expenses that you really don't need too often.  Since my mother discovers the joy of shopping in a thrift store, she occasionally visits when the shop is on sale to look around for cheap clothes that are still in good condition.
One day, while we are in town we stopped by at the thrift just to check what's on sale or if they have still items that could fit our taste.  I look around and found shorts on my liking, I have no decent clothes left since most of my clothes are already too small for me, and they already hand down to my younger sister.  I was tempted to buy few pair of shorts, they are way better than buying new shorts that are made of cheap fabric.
[ Tagged In ] Cheap Clothes, Second Hand Clothes, Ukay-Ukay