Archive for December, 2013
Is it hard to shop for your girlfriend? Do you despair every Christmas because your mother is an impossible creature who never seems to appreciate what you put under the tree for her? Take a look at these gifts and accessories that are guaranteed to make anyone happy, even your finicky great-aunt Muriel.
Simple yet striking, silver jewelry can be worn on any occasion or for any event. It can also be dressed up, down and sideways depending on the accompanying outfit. She'll have nothing to complain about with such a versatile present!
Bath products can be tricky to get right. What if she doesn't like the color, scent or ingredient list? Take away the uncertainty by giving her all-natural lotions that won't offend her nose or her green living.
[Image credit smarttop10.com]
She might be picky about the look and feel of her "everyday" watch, but when it comes to fitness watches, all that matters are the features. Buy her something high-tech and impressive: She'll use it every time she takes a jog.
Purses are risky. Handbags are a disastrous gifts just waiting to happen. A black clutch, however, is plain yet sophisticated enough to be a welcome addition to any woman's wardrobe.
You know what they say: Diamonds are a girl's best friend. If you really want to make her birthday or Valentine's Day, buy her a pair of diamond earrings or a diamond bracelet. You'll hear exactly zero complaints.
Drummers know the importance of buying the proper drum set, the correct cymbals and selecting the proper drumstick. Drumstick choices can affect their playing, it can change the style and feel of the beat . One of the important things to consider when choosing drumsticks is the type of wood as it gives different benefits depending on your style of play.
[Image not Mine]
Most drumsticks are made of hickory but there also some that are made of maple and oak.  Drumsticks that are light and affordable are the first thing that attracts the drummer but as what I have read this is wrong because each style of music has a certain drumstick that goes with it. Durable drumsticks made of oak are heavy and are hard to break  because oak sticks are very dense and they have low energy absorption making you feel every hit in your hands.
So knowing what style of music you will be playing and which wood to choose is important. Another important thing to know is how to pick zildjian drum sticks.
The Christmas jumper movement is slowly gathering pace around various parts of the world, and the bulky, knitted creations are testing the limits of shoppers everywhere with their various logos depicting everything from delicate snowflakes to slightly terrifying santas. The jumpers have now become so popular that anyone claiming to dislike them is immediately labelled a Grinch and excluded from the Christmas festivities. What began as an unwanted gift from grandmothers all over the world has now become the ultimate style must-have, and designers are struggling to keep up with the increasing demand. Amazon has reported a 600% increase in sales of festive jumpers compared to last year, and almost every high street store offers some version of the winter warmers. In direct contrast to most popular fashions, the Christmas jumper is not intended to make the wearer look cool, but is supposed to look intentionally ridiculous. Their huge surge in popularity can be attributed to many different factors, and this article looks at the rise of the Christmas jumpers.
[Image courtesy of mwitt1337/pixabay.com]
A Proud Tradition
There is some disagreement about the exact origin of the Christmas jumper, and both the UK and the United States claim to have started the trend. In the UK, Christmas jumpers were all the rage back in the 80s, and most children have been traumatised by photographs of their parents wearing their own versions. Americans trace the Christmas jumper back to Bill Cosby who seemed to own an endless supply of ugly sweaters and often mixed it up with a festive version for the Christmas period. What began as a nation's secret shame has slowly evolved into an ultra-trendy style that everyone from rappers to housewives are proud to wear.
Making a Comeback
The Christmas jumper began its slow journey back into the limelight when it appeared on Colin Firth's character Mark Darcy in Bridget Jones' Diary. His bright red creation complete with knitted Christmas pudding was achingly retro, and a few designers began creating a small range of styles as more of a gimmick than an actual attempt at starting a trend. Then the hipsters got their hands on them, and overnight Christmas jumpers went from being something that most people would drop and run screaming from to the latest fashion must-have. As their popularity continues to rise, designers have been forced to come up with new and inspiring designs, and this has led to an entire range of 3D jumpers, musical versions, and even a few adorned with LED lights for those who want to look like a travelling disco.
World Domination
Christmas jumpers are now so popular in the United States that they have given birth to a growing phenomenon known as the 'ugly sweater party'. Guests are invited to wear their most hideous knitted possessions, and the trend is believed to have originated with a group of students from Canada. Many people are cashing in on the trend, and one website is even selling a book known as the 'Ugly Christmas Sweater Party Book: The Definitive Guide to Getting Your Ugly On'. A number of online stores have sprung up specialising in ugly jumpers to supply the public's demand, and charity shop workers everywhere have become used to the sight of tattooed young people rifling through their shelves in search of Christmas sweaters.
The British Christmas has never really been thought of as a trendy affair, and Christmas sweaters were the perfect accompaniment to paper hats and flashing Christmas tree earrings. Creepy uncles everywhere are rejoicing at the news that their chosen Christmas attire for the last 30 years has elevated them to the status of cool, and a genuine vintage jumper from the 80s is pretty much the Holy Grail for hipsters everywhere. The recent economic doom and gloom, and the added stress of the holidays, has led to many of us turning to Christmas jumpers to provide a little comic relief during the festive period. They provide a great way to lift your spirits and are also extremely practical in Britain during the freezing winter months. Despite their hideous exterior, Christmas jumpers have quickly become another well-loved Christmas tradition such as family sing-alongs and dozing off to the Queen's speech, and their ugly charm has made them irresistible to thousands of people across the globe.
About the author: 
Sophie West has a passion for fashion. She loves blogging about fun trends and great styles.
I am sure you have noticed how expensive and time-consuming it can be to find a good quality evening dress is at most stores. Usually their selection isn't great and the price tags are so surprising. It leaves women to ask themselves, is a good quality, beautiful, reasonably priced evening dress really too much to ask?
Most online stores have a whole selection of evening dresses 2014 that you can chose from. All the newest styles and different colors are available there. They have really beautiful selections for all occasions, not just evening dresses 2014. They do it all. Their quality is great and they have such great options to choose from. Finally there is a site that allows you to know that you have an event coming up, go to the site and get quickly and easily to the section you are looking for whether it is a wedding, the prom, graduation, mother of the bride, event dresses or evening dresses 2014. No matter what you are looking for online stores is definitely the place to go to find it.
Living on a budget
In this economy everyone is feeling pressure to spend less and cut corners. When it comes to clothes, women really don't like the selection of clothes that they can afford to buy guilt free. Online stores has a whole selection of great dresses for any and all events you could possibly think of and they don't cost a fortune. Finally there is a place women can go to buy dresses when they need them for an upcoming even, or when they just really want to buy a new dress and makes that easy. Their categories are clearly labeled and easy to navigate so you can get to exactly where you want hassle free and the great prices for such amazing quality will shock you.
Everyone wants a bargain especially during the holiday rush. Christmas shoppers want all the best for their shopping by scrutinizing where to get discount shopping and save money after the holiday season. There are countless ways to enjoy shopping without spending much like going to the flea market but not all the time that they can find the lowest price in town.
Comparison shopping is what some wise shoppers do today. Website price engines are displaying various prices of items that they sourced from retailers. You can take a peek at the style, designs, colors and sizes of the items that you want to buy before sending your order. Comparing them with similar items and the website services such shipping costs, discount cards and including customer review will guide you where to shop online. You will receive an email alert from the website once they offer it on sale.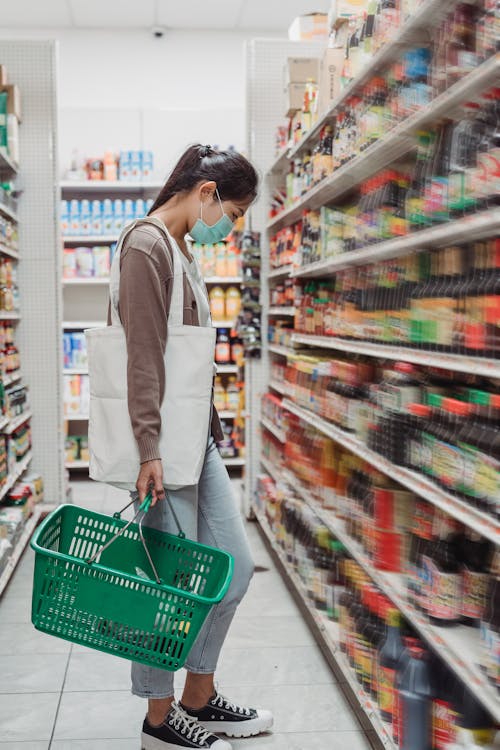 [Image courtesy of Kevin Malik/pexels.com]
Discount shopping has been useful to budget-conscious shoppers because they do not need to navigate to other sites since all information about the product is posted online. Housewives find more time in discount shopping while having more time with their kids and spend time for house chores. There is no need for them to use the phone and canvass for products since everything is provided for them via the paid comparison shopping engine. This allows you to bid or no bid shopping spree for electronic products, gadgets, power tools or gift items.
Other sites have consumer forums where you can interact with fellow shoppers about the product. You can also submit your review, read the buying and information guide to make your shopping experience worthwhile. Shopping for discounted items and bargains is what you always wanted. It only needs a few minutes of your time in researching the items and have the patience in going over the prices of competing online stores, and you'll realize that you have saved a few dollars.
Music is a language of the soul and hearing a melody or two can enliven your spirit. Playing the piano is a relaxing feeling when you receive accolades from music aficionados. Although it needs a painstaking effort to learn the ropes of piano playing, a high quality piano is highly recommended if you want to sound more professional.
The casio cdp 120 a stage piano used by musicians because of its universal appeal. Its simplicity and a versatile keyboard are capable of giving 88 notes. This piano is light and easy to transpose and all you need to do is navigate when you need to shift to another voice.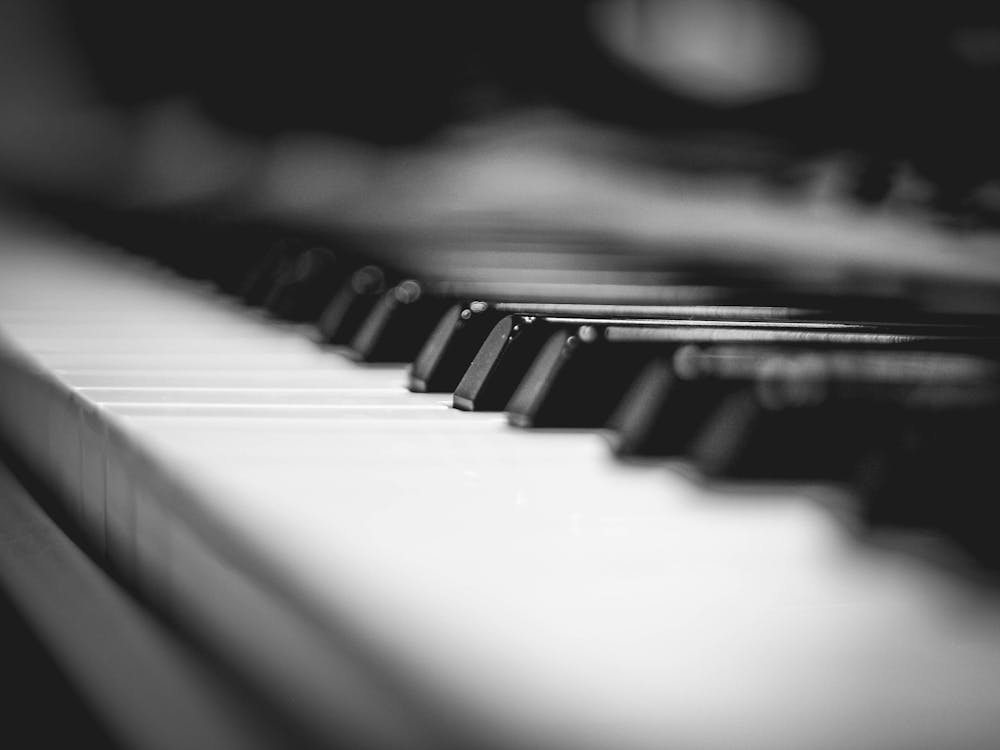 [Photo courtesy of Bryan Geraldo/pexels.com]
It has an easy to transpose and heavily loaded features that include touch response up to three levels, an adjustable revert up to ten levels, and an adjustable chorus up to five levels. You can adjust the control application and change the key by raising or lowering the octave. The Casio CDP 120 is in sync with technology where you can plug in the USB and start playing, no need to install a software when playing the piano.
It is during someone's birthday that you can best show your love and concern for him/her. After all, it is his/her most special day. Birthdays provide us the opportunity the make our loved-ones feel loved and appreciated.
And what better way to express your love and care than giving him/her the best birthday gift? Nothing compares to the feeling of receiving gifts and surprises from people close to your heart. Beyond the grandness of the items, or the colorfulness of the gift wrap is the thought that some people are willing to spend bucks just to make you happy on your special day.
While it's true that "it's the thought that counts," it also helps if you give a gift that is usable, practical and ideal. This is where the thinking comes in. You should come up with the best birthday party gift ideas.
The gift you will be giving will depend on the person who celebrates the birthday. You should consider the celebrant's age, sex, profession, and sometimes even marital status.
For kids, a simple toy can do. But it is best also if you can give them educational toys like puzzles which can hone their cognitive skills.
For teenagers, it is best to give them items that they can use in school such as laptops and books. You can also give them the hottest gadgets available so like the Ipad or iPhone. These gadgets are of course, a bit pricey, but you can surely surprise the birthday celebrants with these cool gadgets.
For adults, the practical gifts are more ideal. Items like planner, bags and clothing are best for the working ones. But you can also buy them gifts that are not related to their work. Treat them with a salon or spa treatment, or take them on a quick trip out of town. These gifts are not only creative and innovative, but also practical since working adults surely love to take rests and vacations.
Wearing wigs can enhance your looks and it brings out your total persona. Wigs can make or break your appearance if you are not careful when choosing the right color and style that fits the shape of your face and complexion. Jon Renau Wigs are versatile and fashionably crafted wigs to fit all types of occasions.
These wigs come in various materials and purposes. They can be long, short or medium length, monofilament, smart lace synthetic, heat defiant and they can be worn for costume, parties and fun. If you want to look like your favorite celebrity, you can go for wigs that are replicas of their hair.
Whatever special events that you will be attending, wearing wigs from the famous wig maker, Jon Renau can turn you into a gorgeous, alluring and sophisticated woman. Maintaining a hairstyle can be taxing if you have a busy lifestyle and wearing wigs is the best option to save time and effort. The next time you will be invited to a party, try wearing stylish wigs and hair extensions to wow the crowd.