Most women cannot leave the house without carrying a bag, it serves as their best friend in all occasions. This is where their make-up kit,  accessories and other personal things were kept.
On buying a bag you should choose bag that are not just stylish but immensely functional. Those  type of women bags that not only looks goods but  also serves a definite purpose.
Bag was not been my problem when I am studying in College because my mother was a dealer of few beauty products and occasionally she received free bags or can get bags in a less amount.
Yves Saint Laurent once described jeans as "the most spectacular, the most practical, the most relaxed and nonchalant. They have expression, modesty, sex appeal, simple – all I hope for in my clothes."They are the staple of everyone's wardrobe. They look good with just about anything. That's why it's important to spend a little money now to get a pair of good quality jeans rather than buying something that is cheap and lasts a month. You want them to compliment your body type and to have a long life. There is nothing sadder than losing your favourite or new pair of jeans to the washing machine. Not all shops are equal when it comes to selling jeans. Places like General Pants Co train their staff therefore you are getting informational advice not just a personal opinion. The following article lists what you should look for in your search for the perfect jeans.
Before you hit the shops
This step is directed at mothers, don't bring your children. Don't bring your boyfriends or husbands either. You don't want to feel rushed, a best friend is the best option. Neither children nor men have a keen interest in fashion, if you happen to be the opposite of this you are one lucky lady. Before you head into the shops you need to decide how much you want to spend, this will also help you decide what shops to visit. You don't want to bother going to a store that is widely out your price range, you'll just see something that you want but can't have.
Try it on before you buy it
When it comes to jeans you must try them on, lots of brands have varying sizes. They may look good on the rack but perhaps they just what you though they were when you put them on. You need to try them on to find your best fit. This is disappointed but not as bad as if you had purchased and put them on at home. You know you will be trying things on so dress smart. Wear simple slip on shoes, a shirt and pants or a skirt.
What should you be searching for
The elements that can make or break a pair of jeans include; the placing of the pockets, the material and the value for money. You want the pockets to be higher to make your derrière look perkier, this is the same for stitching details. Jeans are normally 100% cotton blend but elastic blends are starting to show up more and more. This flex may seem like a good idea for comfort but it can actually means your jeans will wear faster. The value is all about cost per wear. How much do you wear jeans?
Jeans are a staple. They are what you rely on when you have nothing to wear days. Jeans, a clean t-shirt and some converse is a classic looks. It's a classic for a reason. You have all the tips to find the perfect jeans for you, all you need to do is begin your search.
In today's gold market, with the price of bullion soaring to nose bleed heights, you no doubt have been purging your jewelry collection for items you really could do without. You check the Dow and the gold market daily and sort through your dad's old watches and identification tags or bracelets again. How long has it been since your wife wore her grandmother's wedding ring or large brooch with broken clasp?
The places to sell are legion. In Texas, for example, gold can be sold while dining on fine sirloin in an A listed restaurant, or at a gold store located inside your supermarket.
Whenever you decide to trade your gold for cash, be wary of the opportunists who have grown in number to rival the growth of gold prices. The old song about gypsies tramps and thieves should be played in every domed flea market and transient hotel ballroom gold buyer's conclave. It is easy for you to become excited by the number crunching and talk about grams, ounces and karats to end up receiving much less than your gold is worth today.
You should check all of your jewelry and make sure it has no unique value for antique memorabilia or to a collector's broker that multiplies its value into five figures. You should be aware gold is weighed in karats and know your gold's karat weight before you enter into the marketplace.
[Image not Mine]
Your gold should be weighed by Troy grams and not "pennyweight," which is guaranteed to give your buyer more of your gold and you less of his cash.
Exchange credentials with the prospective buyer of your gold. Ask to see his state license to buy and sell gold, and check with Better Business Bureau to nose out any complaints. He should ask to see your identifications such as driver's license or passport. If none of these happen, run to the exit.
Beware of the razzle dazzle of the entrepreneur who is introduced to town by a barrage of ads claiming to pay highest dollar for your gold, then sets up camp in a local hotel or civic center. Usually these rascals disappear quickly, leaving you with unpaid or underpaid balances.
The most widely spread avenue of hawking for your gold is the send-it-in-the-mail system. This should not be a last resort, but no resort at all. You have no guarantee your weights will be accurate and your payments near what your gold is really worth.
Once you are certain you will sell to one of the cash for gold locations, approach some of your local jewelers and pawn brokers. This is their business and they are happy to give free estimates to local customers.
Just as you would go into any other market place armed with fair market value of what you are either buying or selling, do the same in the gold market. You don't have to be an expert to gain the most value out of your jewelry pieces. Information is available. Avail yourself of it.
This will allow you to smile all the way to the bank.
Born in the North but with her heart in the sweet, warm South, Millicent Brink is retired and now lives in Florida's horse country. She enjoys all Southern flowers, the Florida jetties, and raised orchids with her husband of 46 years. She remains petite and really perked, despite the fact she has had such numerous surgeries that she believes by the time she dies, there will not be much left that is biodegradable.
My husband was a little annoyed with me for talking too much about wanting the new Samsung Galaxy S4 since the new phone was introduced in to the market. He chuckled too sometimes knowing that I can't get it because I don't have money for it but I am really serious of having one, I am planning of saving my allowance if I started to get one.
Tonight I asked him which one should I buy if I have money a DSLR Nikon D3100 or Samsung S4? As usual he was annoyed and told me he don't want to hear me anymore asking the same thing all over again.  I would like to have the Samsung Galaxy because I want to have a phone that I can use anywhere while I want the DSLR so I have a good camera when we travel.
While browsing online I found this cute and stylish shoes, I love this type of shoes. I like to buy a pair for myself but I know there's no way I can have one. I prefer the black one than the ivory pair because I can wear them from any color of clothes.
These shoes are on affordable prices, they are perfect to pair with slacks or even on skirts.
Would you like to have more fans or followers for free? If you're a blogger, sign-up to be a co-host of $50 Paypal Giveaway by Geshery to increase your social media influence. You can even win upto $20 Amazon gift card for yourself if you refer the most number of bloggers and participants to this event!
Sheryl, the blogger behind GEORYL: Welcome to Our World and who is also known in the blogosphere as Techie She and WAHWM, recently launched another website called Geshery Online. To celebrate this milestone in her blogging career, she will be hosting the $50 Paypal Giveaway by Geshery and invites you to join as a co-host of this contest.
Interested? Read more about this free blogger opportunity at Free Blogger Opportunity: $50 PayPal Giveaway by GESHERY.
As what I have blogged the other day we moved to a new apartment and we are on the 4th floor. It was a nice location and there's really no disturbances aside from the dog owned by the family next door which barks every time we passed by their door and those little kids running in the hallway every afternoon. I think those kids are student in the music school in this building and during break time they went upstairs to look around but most of the time an adult woman will fetch them and tell them something, probably not to play up floor.
I was curious on how the music school below looks like and I am planning to use the stairs one time so I can see it probably they have violins and violins string set like the pieces from violin strings guitar center.
If you are learning how to play violin you need string sets, if you can't find them on land based store surely you will find them among online stores.
Shopping sometimes is not always easy especially when there are many items to choose from like mf guitar pedals, what more if you are shopping for guitar pedal for the first time?   You will probably raise a lot of question what is the importance of guitar pedals and what they are capable of,  with this you need to do extensive research for reviews about this particular product.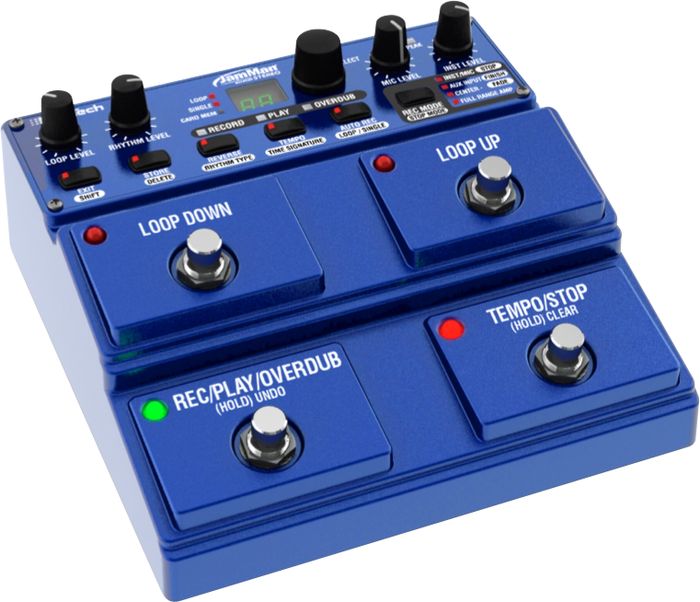 If you are planning to buy any pedal online you should find a review a video so you will know what they sound like though most of the times guitar pedals has a demonstration  video that you could find online.
The other night we shopped for a pair of shoes that my husband could use while working out in the new gym. The gym has a policy that shoes should be left outside the door and you have to wear different shoes inside the gym. So I took my husband at LesMore because I knew that they have good quality shoes in less prices, I have seen them every time I walk by the shopping center.
The female sales clerk speak English well so it was easy for us to buy what we want, we bought a pair of black converse shoes on cheap price. They have different type of shoes and I am planning to return there to buy my own shoes when I have the money already.