Archive for November, 2012
My husband asked me to buy chicken in Emart Everyday with a hard instruction not to buy anything other than two packed of chickens. Well I lost again because when I passed by Daiso I went inside without thinking and look around, I really don't have plan to buy all I want is to look around but when I saw this cute little black bag I cannot resist the temptation especially there's only one left.
So I took it, I count my coins before I left so I know I have budget for it. The bag cost  ₩3,000 or  $2.76, as I know my husband will not like it and he might end up angry to me I hide the bag inside my laptop bag and that's a secret!
Cigars have always been a part of personality detector and you would have surely notice the presence of cigar in the mouth of most powerful character of most of the Hollywood movie. Embargo had brought a major change in the cigar world but had not affected Cuban cigars market. They still hold a great role among premium cigars. The thirst of cigar had still casted a spell on mass but the biggest drawback is majority ends up in buying fraudulent cigar rather than the original thing. Habanas, though being expensive grab great interest of people and most of them buy this cigar. What is the reason behind this purchase? The reason is too simple and brief. Firstly the taste is awesome and secondly the lack of experience of other local cigars. The quality of this cigar is good and tastes equal to Cuban cigar.
Even these kinds of cigars are contraband but it has no affect on the smokers. Smokers hunt for the cigars in their own way and it is generally seen that they have their own set of place to get any of the popular cigars. Smokers often starve for Cuban cigars which are one of the cigars but their search generally ends at fake or low quality cigars. These cigars also take a lot from your pocket but they are never near the perfection. Lighting a perfect cigar is an exclusive experience and you can only get it by lightening one.
[Image courtesy of Paeparadox/pixabay.
com]
Due to the embargo you may have not experience a real cigar till now but it is not so tough job. You can identify the real cigar by their colors, labels and the packaging material. The fraud cigars will definitely lack the essence of the original packaging and in no way they will reflect that perfection. The perfect place to check is the wrap, tips and especially to the paper wraps to know the real picture about the originality of cigar. Premium cigars come with perfect mode of packaging and if you are a bit conscious you can judge them easily. In case if you have any doubt about the cigars you are using than in maximum cases you are right. You need to be careful about the entire package and need to use all your knowledge and you will be in a position to give proper judgment. Different quality cigars come with different colored papers and by the texture of the paper you can portray whether the cigar is original or fake one. You may also find list of tobacco shops that offers sample of cigars and these samples come from the sealed packs. Never forget to check seal if you are buying a premium cigar as original cigar always comes with a seal. If you are buying a Cuban cigar than the seal of this cigar is too different than others. You will be lucky fellow if you get the taste of true cigar. You just need to be a bit careful about few things in order to turn experience of lighting a cigar into a sweet one.
About the author:Mom's Cigars Sells Discounted Premium Imported and Domestic Cigars and Tobacco Products Online. Buy Pipe Tobacco and more with Secure Online Ordering.
Buying clothes is typically more difficult than buying any other durables. To find products that suit the buyer's needs in terms of price, quality, size and style are an ordeal and this exercise becomes all the more tiresome when these clothes have to be bought in wholesale.  Since the inspection of each piece of clothing is usually not possible, the buyer has little option but to trust the seller with reference to the quality of the products. Negotiating the price is another complex task and more often than not, the buyer ends up paying ridiculously high sums of money. Thanks to the availability of high quality wholesale apparel over the internet, the woes of many such buyers have disappeared overnight.
The first and most important advantage of buying wholesale apparel online is that it allows the buyer to order for the merchandise without having to visit multiple shops and check their samples. The pictures of the clothes are uploaded on the websites along with details relating to them like the price and size. Also, while buying this high quality wholesale apparel online, the buyer can simply search for the brand or type of clothing he/she is looking for instead of scouting the entire website. The option of finding exactly what one wants in a matter of seconds helped the buyer in saving a substantial amount of time and effort.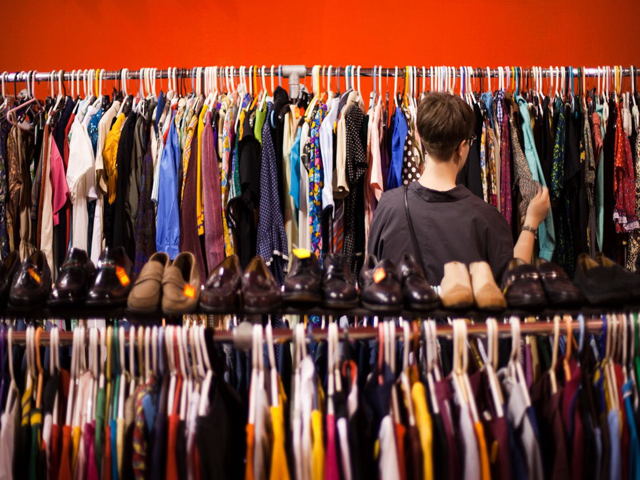 The amount of variety one can find while buying high quality wholesale apparel over the internet is incredible. Every possible brand, irrespective of whether it is men's, women's or children's wear is made available at the best possible prices. The internet also makes it possible for the buyer to cross check the prices being offered by various websites and to determine which one is offering the most competitive rates. Talking about quality, there is a 100% guarantee offered by these websites which is a promise that the apparel being sold is an original brand and there are no defects whatsoever.
An additional feature that makes the buying of high quality wholesale apparel online all the more favorable from the buyer's point of view is that the orders are shipped to the address provided by him, saving him the trouble of going to the wholesaler and bringing all the merchandise to his location. The cherry on the cake is that many websites selling apparel carry out same day shipping so that the buyer can be in possession of the products in a record period of time. With this kind of shopping, the buyer is truly treated as the king. He/she can shop for the merchandise at any time of the day, any time of the year from his place of convenience. His order reaches him in the quickest possible time, allowing him to make commitments to the final consumers and keep up to them.
The payment for these high quality wholesale apparel purchases take place over the internet through the safe and secure mechanisms which are an essential part of the website. The buyer also has the freedom of getting in touch with the representatives of the selling website through the numbers provided. It is also possible to place orders through the phone line. With so many services being offered and conveniences being provided, there is no doubting the fact that there is no better way of buying wholesale apparel than buying it from genuine and competent websites.
About the author:Bargain Wholesaler is the biggest wholesale source to shop for latest styles in urban wear clothing for men, women & boys from brands like Akademiks, Sean John, Ecko, Dickies, RocaWear, Phat Farm & many more. Call us toll free at 1(888)572-0814.
This is what I bought the other day when I passed by on Daiso, book mark, point memo and name sticker that I can use on mails. Though I am not sending mail to any one, I have been planning to send post cards to few bloggers but I can't do it right now, I have no allowance since  I return from vacation. I think it would take one year before I can received allowance again, sigh!
The bookmarks are cute, name sticker too is almost personalized all I have to do is write name and address on it.
So you were a bad girl last Christmas, and hence, for the 2012 season, it's time to make it up to your boyfriend. It's all about the details. The kind of gifts he's likely to cherish are those that look like you spent a lot of time, effort, and thinking this time around. A prepaid MasterCard or a gift card would be a big, no-no.
That is what you would give to a co-worker as a last-minute thing; admittedly, it is useful and it gives the individual the freedom to buy whatever he or she fancies, but certainly not for your beau.
Humidors would be a nice touch. They're classic. Not the life-size humidors, those room-size boxes used by specialty smoke shops to keep the merchandise at just the right humidity. Rather, pick the miniature version that your boyfriend could use to store his priced puffs.
There are many different kinds of humidors, but by far, the best type is the wooden, cedar version, unless in your opinion he's likely to settle for glass. How they work is they keep the smokes in perfect condition, which can say a lot about your attention to detail. Those humidors can work out if your boyfriend is a little bit older, the cowboy type or simply loves cigars.
Forget about designer socks or underwear, enough of those already. So here are other gift ideas to make him feel great this Christmas instead of neglected. The belles at Cosmopolitan.co.uk, have some cool Britannia ideas.
Like how about an Aston Martin DB5 replica. If he's not a huge Bond fan but a geek instead, pre-ordering the Inbetweeners DVD would be an excellent concept, according to Team Britannia. If he happens to be the classy type, go retro with the Paco Rabanne gift set. Of course, it could be a Givenchy if you honestly believe that he would prefer that.
For a game console fanatic, the Assassin's Creed game would be nice, although the game might take away some time from your togetherness, unless of course, you play it, too. To be honest, not all of the  20 Briton recommendations are great, so we've only picked those that we think are exemplary.
Truly, Mixtape playing cards are a stroke of genius. They're perfect for road trips in case you have made some plans this Christmas. Here's another excellent idea: emergency bow tie. He won't get over that. Even if he gets a little reluctant to wear it, it's still a way cute idea.
Going British is cool this season because Bond is back. Another reason is your sweetheart must have enjoyed watching the Summer  Olympics, especially the coverage of the U.S. Swimming team. Therefore, a touch of royalty will be a nice way to cap the year. This shows that you remember how engrossed he was with watching all the games, he almost forgot about you.
Whether you picked one of the humidors, or a gift with a touch of London, it shows that your personal touch has arrived. It's the best way to patch up last year's nonchalance. Lest you think of taking all the credit for these wonderful ideas, don't forget, it's all about him. Here's hoping he has taken the same attitude towards you.
About the author:
Guest post submitted by Maureen Hauser.
One of the things I brought from the Philippines for my husband is a backpack. His old backpack was quite old already and the materials are already started to become thin. My mother is a boardwalk dealer so she has few stocks at home and I was just very lucky that she has backpack for men.
Old backpack
She gave the new backpack to me after I told him that my husband needs a new one. It was a Boardwalk backpack with a product name Lukeman Backpack, the material is made from nylon with a size of -L38 x W14 x H38 cm. It is quite small compare to my husband's old backpack feature above.
New backpack
When my husband saw it, he said he doesn't like it because he has still a bag which already went to different countries and still usable but  after few days he end up throwing his old backpack telling me that if the new bag is not good I will expect  for something. Lol!
Firmoo one of the leading online shop for eye glasses is on their  year end clearance sale from today to November 19 where all featured glasses only cost $9.99 with free shipping which leave you more than 50% savings. The good thing too if you are first time customer you have one free eye glasses see my review here.
So what are you waiting for? Buy now and save more at Firmoo.com
When our parents are at the sunsets of their lives, it is the best time for us to show our love and concern for them. This is a crucial part in their lives because not only are their physical bodies deteriorating, their emotional thresholds also becomes more sensitive. As such, in this moment, they should not feel alone or being left out. The presence of their families around them is something that comforts them extremely.
But with the busyness in our lives, what with our own duties and responsibilities at work and home, it is sometimes hard to make time for the ageing parents or grandparents.
When this obstacle happens, what people see as an alternative is to provide all the material needed by their parents at their home. But while material things would obviously won't suffice as replacements for time and affection, at least they help out the burden of the ageing parents at home.
Online shops like help people whose aim is to provide all the necessary stuffs and essentials for the elderly. These online shops offer a wide variety of items, from medicines to hygiene supplies, and from house appliances to home care services.
And since the old age need to have fulfilling rest at night, it is important that they are provided with comfortable beds to sleep with. New designs of bed, such as the dual position bed wedge, is now offered to provide the elderly with comfortable bunks that would give them satisfying sleeps at night.
Two days before my flight my mother and I decided to loiter and shop in Baclaran. It is the famous place for buying whole sale and cheap items like clothes, slippers, pants and etc.,
We took a bus to Baclaran and while on the way the bus stopped and after which the conductor instructed us, the remaining passengers to go to the back we are both in awe on what is happening we thought we are going to be hijacked or hold-up. With question marked on every passenger's face the conductor told us to transfer at the other bus which is at the back of our bus.  Lol, such a day!
As expected Baclaran is full of people walking and wandering around. We look for the area where you can buy whole sale, we first found the whole sale area for slippers and we bought 6 pieces of Sandugo slippers and after asking a guard we are able to find the whole sale area for clothing. We just bought 3 or six pieces, we didn't buy a lot because we don't have enough money for it.