Recently my sister told me that they bought blouse for me and when I saw it I told them I can't wear it anymore because my body wouldn't permit. I already gained weight and gain more muscle on my arms and shoulder because of working out or lifting weights in the gym. I love the color of the blouse the style and design of it, it looks very fashionable and lovely.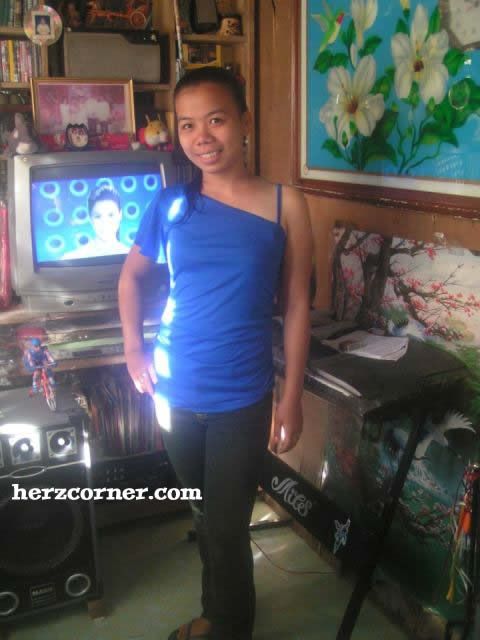 [ Tagged In ] Blouse, Blue Blouse, Blue Blouse with Single Strap


Most of us women like to own a good handbag, it is either signature or not. Carrying hand bag during party, dinner, shopping or even normal day is a must to us women.  Bringing handbags feel us secured with our important documents,  wallet, keys, make-up and other personal things that we need.
In most cases though handbags works like accessory to the clothes we wear,  we always made sure that it would fit the our get – up or the theme of the occasion we have to attend. The best handbags are those expensive one or in designer collections, they are not only functional but fashionable as well.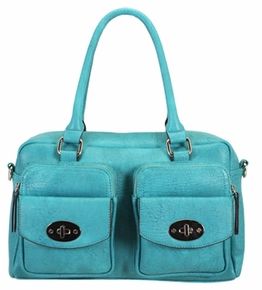 Melie Bianco Anny Boxy Top Handle Satchel Handbag – Turquoise
If you are lack of budget and want to own a designer inspired handbags and accessories you should buy  Melie Bianco hand bags, the hottest  and affordable handbags for women who want be chic and sassy.  This brand uses only faux leather material so they are nature friendly and like most handbag collections Melie Bianco has a wide range of choices according to style, sizes and color.
Bags with a short handles are called Satchel bags, which are perfect type during casual occasion or office bag. This bag can fit all your necessities and belongings. They also range on different sizes, design and color like other bags.
The boxy satchel featured above belongs to Modaqueen LA Casual collection, just adding the right adornment to two large functional front pockets  the bag will be more fashionable and trendy.
MODAQUEEN  is one of the safe and trusted online based company that sells authentic Melie Bianco handbags, all of their handbags are brand new and  has serial number for authenticity verification. Unlike most online shopping company that don't accept returns and exchange  Modaqueen accept free returns for 30 days period and exchange after 14 days period from the date of delivery. They also offer free delivery among their USA customers and ship worldwide using the Fedex or USPS Global Express.
Aside from bags Modaqueen has also a wide range of clothing, sunglasses, shoes, costumes, accessories, wallets and lingerie for sale. Visit Modaqueen to order or browse their collections for affordable prices, one more thing they ship from Los Angeles, California and processing or order takes only one day.
One of my friend asked me to buy her clothes in Korea, she said she is so fascinated with their fashion style so she is going to sent money to me through  Western Union so I could buy her the clothes she wanted. I declined it because I am not that fashionable type of person and I don't know which clothes she want and I am afraid of committing mistakes by buying clothes that is out of her taste plus we are going for vacation that time and I don't want to rush things and ending up in a wrong choice.

Instead I told her where to buy online where she can also choose which clothes to purchase. The online shop is one of the major shopping site in Korea that delivers locally and internationally, I already used it few times and I got my purchased easily.
The day before our vacation I went to Daiso to buy a little bottle of shampoo and laundry soap but while wandering around the aisle, different cases caught my attention particularly this small jewelry case I have thought this is perfect for my accessories rather than using  a small jewelry bag when we travel so I bought one for $0.88.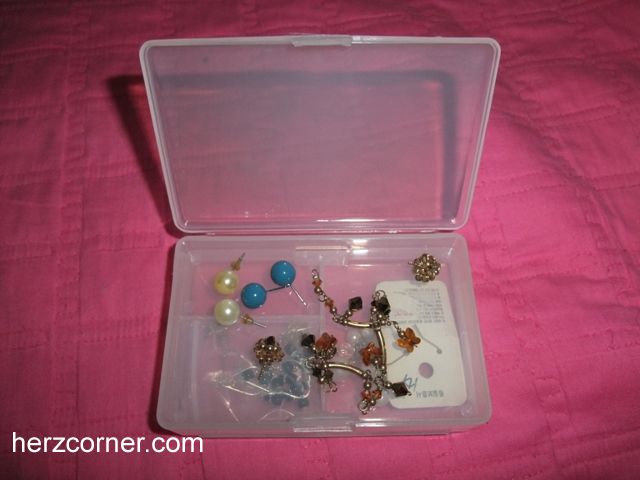 The case has two compartments you can open it at the bottom and top, the other compartment was divided into three.  This portable jewelry case is very tight and secure so your jewelries or accessories are safe.
During Halloween parties, kids don their most awesome costumes, and they seem to be so genuinely happy about it! Not to mention that they all look cute all the more when they are wearing their crazy costumes!
Parents also feel much delight when they see their kids in party outfits. Others even break down to tears seeing their children having the time of their life. Truly, what makes children happy also makes parent happy as well.
And if costumes make children happy, then parents would be glad to provide these to them! Sometimes even, parents are more excited than their kids when shopping for the outfit they are going to wear on Halloween parties. This is because they seem to relieve their own childhood memories when they get to do these things with their children.
Perhaps Halloween costumes stores can also make a good bonding place for parents and kids. While kids try on different costumes, parents get to compliment them with expressions like, "Honey, you look good on that!" "And on that too!" "That costume is awesome!" One can only imagine the delight of parents when they see them excitedly try one costume to another.
And that kind of bonding can now also be without really visiting costume stores! Now, parents and kids can choose the perfect outfit even at the comforts of their home! Many costume stores nowadays have put up website where they can display their items on sale. What customers only need to do is to log-on to these online shops and there, they can already choose what Halloween costume parties they like to have.
Before we left for vacation I bought three clothes, it was just an accident actually I just happened to passed by around the shopping district when I went to Vietnamese restaurant to order for take out. I saw people looking inside the big boxes of clothes so I also look around and found that Hang Ten t-shirts or blouses are on 50% sale.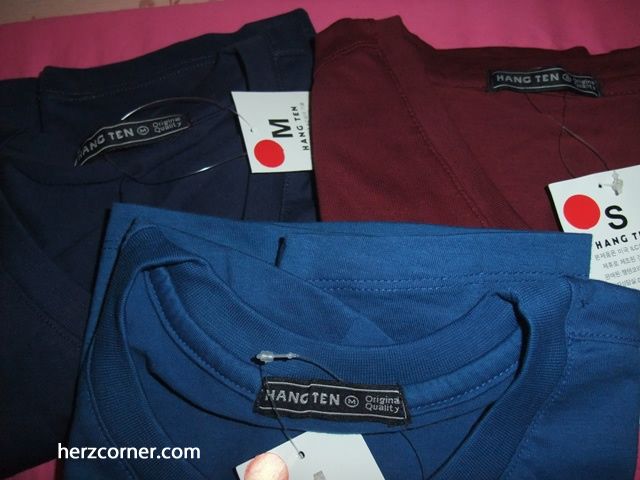 I happened to get my allowance that day so I decided to buy new clothes for me, 50% deal is quite big already and I can't just let it passed.
We took thousand of pictures from our vacation in Armenia and Georgia and I am planning of compressing them and preserving the memories without a fear of losing the pictures when unexpected incident happened.  I already bought few removable disk to save the pictures I know it is not well secured and saving them on my laptop is not a good option too. The pictures can be easily deleted or removed once the mentioned gadgets are corrupted or reformatted accidentally.
[View of Mt. Ararat from Armenia]
While searching online for better way to keep the pictures in tact and well secured I have stumbled to a sites that offers photo scanning services for affordable price, this work for pictures already printed or for the old negatives that we usually keep at home.  I also have old negatives which I am planning of reprinting the pictures once I saved money for it, I just hoped that negative will still works and be printed because those old pictures are precious.
If you have boxes or albums of pictures at home that you want to be well kept you should try this kind of service because it is well trusted than keeping the pictures in albums where they can easily be destroyed once moisten.
Our summer vacation was just ended. We had three flights in one day which is very tiring and exhausting, what added more stress  to us was when we found out our bags are missing, they are not loaded in the plane to our final destination. The agent had told us that our bags will be transported directly, oh well all of my best clothes are there including the graphic tees that my mother had sent to me.
[Image courtesy of jclGROW/pixabay.com]
I guess if left no choice  I have to buy new clothes online instead of asking my mother to buy me new clothes in our country. One of the best store online I have stumbled is Spencer's they have unique shirts that soothes my liking,  their shirts and other products are also best for gifts on any occasions.
Aside from graphic shirts they also sell bags, jewelries, belts , hats, footwear's and different type of accessories.  So if you are looking for gifts for your friends and families you should pay them a visit and check what else they could offer. Their shop has wide range of choices for women, mean and especially for babies.