Archive for December, 2011
It's time for Hump Day $50 Giveaway and today's event is for adding Google Pages to your Google+ Circles. Once again, this is brought to you by the 25 wonderful blogs listed below. Feel free to visit them once you're done entering the giveaway. If you'd like to join as a sponsor in the following weeks, please send an email to humpday50(at)mytotsexactly(dot)com
My Tots Exactly | Coupon Queen of Texas | Pinay Mommy Online | Kerstin's Closet | My bric-a-brac | One Proud Momma | Life's Cheap Thrills | Proud Mommy of Three | Pink Memoirs | Hands Full of Life | These and Those | Experience of a Super Mommy | Wonderful Things in Life | MomGen's Corner | Full Price NEVER! | Nshima Servings | The Traveler's Journey | Vintage Clothing | Teach Me 2 Save | LEVYousa | DeDa Studios | The Food, The Place and The Bad Trips! | The Coffee Chic | Tinkerputt's Turf | Mommy Kat
For Google pages, you would need to log in to your Google+ account and add the page to your Circles. Just hit the "Add to Circles" on the top right and choose a category. We sure will appreciate if you hit that +1 button on the left too. 🙂
After we called Jade we directly went to Kim's Club Mart to look for rice with a cheap price, and we are surprised to know that the  supermarket has now a different name which is Emart Everyday. We didn't find a rice we liked so we just bought chicken, olive oil and this multicolor socks.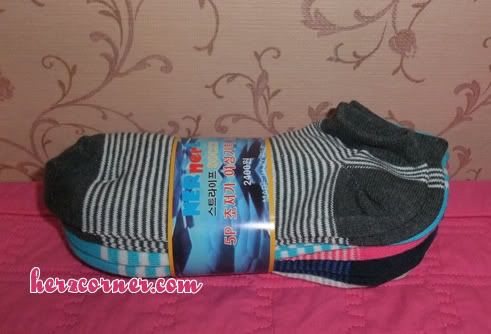 My husband pay this for me, it contains five sets of socks. I think is great to wear at home, and yeah I have noticed this is the new trend here in Korea because there's a lot of multicolor socks in the clothes store.
Everyone may be familiar with Forever 21, they provides shoppers with an unprecedented selection of today's fashions which are always changing and always in style.
If you are a frequent shopper in any Forever 21 outlet  you might like to apply for Forever 21 MasterCard which is accepted worldwide if I am not mistaken, how does it work?
Rewards Program when your used  Forever 21 MasterCard you earn rewards points from all your spending. You earn more points when you shop at Forever 21 in the Philippines.
Priority Access to Sale Events – Get first hand updates on Forever 21 special sale events and enjoy percentage discount offerings on regular-priced items. Be the first to check out discounted and regular-priced items through your early pass privilege before mall opening.
5% Rebate during SM's 3-Day Sale – For a minimum spend of P5,000, enjoy 5% rebate on discounted and regular-priced items,
Birthday Discounts – As a birthday treat, enjoy special discounts on selected items.
Free Membership for the First Year – Principal and Supplementary Cardholders enjoy FREE Membership Fee for the first year.
Looking fab has never been this easy! So shop now with your Forever21MasterCard and get exclusive privileges!  See details here.
Wait you should find  Insurance Plans  first before spending all your money on shopping, with the life today it is better to be prepared than sorry.
This is our his new  baby Nikon D3100, a DSLR camera. We bought it last weekend when we went to Seoul. My husband choose this model because it has a good review other than the other model of Nikon.
It has few freebies like the LCD, 16G SD card, lens cleaner,  UV filter and etc., the store manager says it is service but dunno maybe it is already included in the price.
Wherever you go here in Korea you will surely bumped and see girls on their mini-skirts or shorty shorts  with black leggings. That's a trend here during winter season, so don't be surprised when you took a subway and you will see a lot of girls wearing same outfit, you might think you are lost or boarding a train hired by them.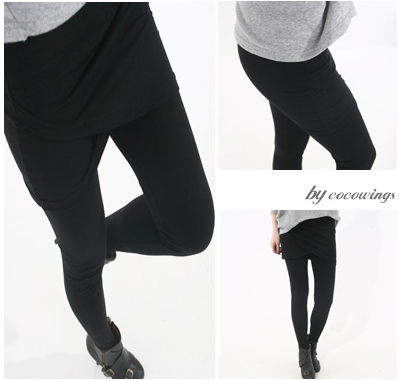 Some girls wear this leggings with their winter boots or  running shoes, while there are some who are still wearing pointed sandals or boots.