Archive for November, 2011
While looking around on Facebook, I've found  a lot of giveaway links on my wall. It seems most of my FB friends are trying their luck to win some cash this holiday. Well an idea struck to me, I should join a lot too so there's a chance I could win something despite the tough competition.
You should check this giveaway from Heavenly Savings, she's offering $25 Paypal  to help with your holiday needs!
This giveaway end on December 6, it is open worldwide.
It's few more weeks before Christmas and most people are already starting to shop on what is on their Christmas list. As I've seen on news report the other night, malls and well-known supermarkets in Philippines are already populated with Christmas shoppers mostly are looking for  mega sale and mega discount on any items.
Well I guess if you really have a lot of God children you really need to start looking for the cheap but good quality item as early as you can to avoid unwanted circumstances because mostly few days before Christmas there's really a chaos on shopping malls and supermarkets, and traffic is very annoying.
Anyway while other people are excited for Christmas shopping there are also some people who are mega excited for  this coming holiday,  long weekend of vacation.  Some season travelers are already booked for Christmas, to other country or to their home country to have a get together with families. Like shopping if you want to travel this holiday book your flight as early as you can to avail mega discount from your travel agents or  airline offices.
I just love the color this sweat shirt, kind of warm and girly on your eyes.   It looks so comfy too, this sweat shirt is on 50% sale, just too bad I have 3 sweat shirts already for sure my husband wouldn't like the idea of buying these because my clothes will keep on filing up.
One of my older cousins is renovating their home, she has three kids and the third one is newly born. The older kids are still toddler but they already prefer to build a separate room for them so they can have a little privacy and to avoid the kids from grabbing and throwing their important things because there are times that even her perfume is mistaken to be a toy.
Well we know how kids worked; every thing they grabbed is toy for them.  That's why most parents need a specialized children's bedroom furniture so there clothes and toys are properly keep and in order.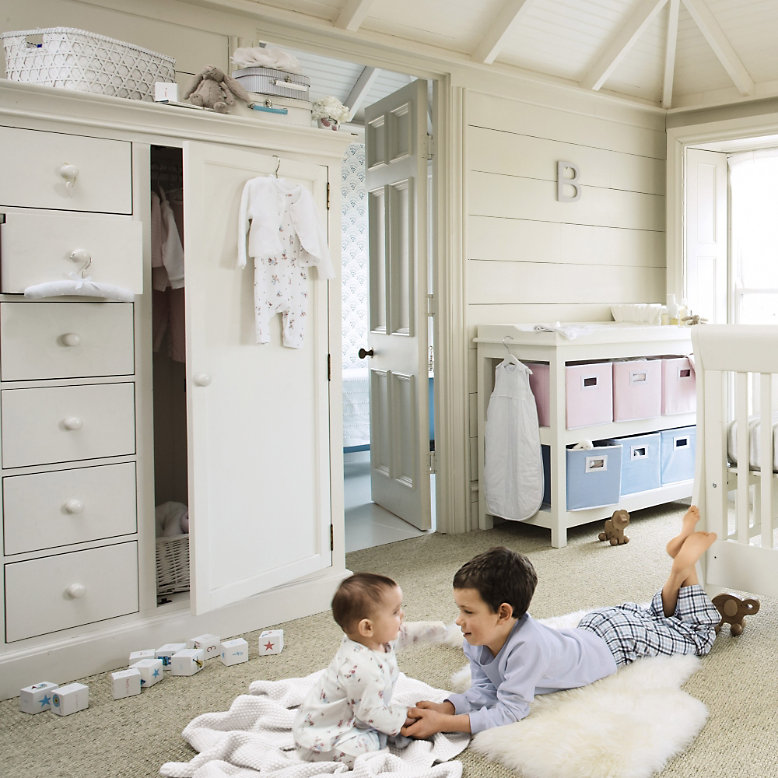 Classic Junior Wardrobe – The White Company
I have found this classic wardrobe online it has six small drawers, a hanging rail and removable shelf. The best thing in this wardrobe is when your child grows taller you can remove the shelf to create a longer hanging space. It is made of solid wood frame which is just right, kids can't tear it down.
The White Company is a company that specialised in supplying stylish, white, designer quality items for the home that are affordable.
The other night I wander around the shopping district to look for an open pizza place, I have found out there's a new open shoe store that sells different branded shoes like Nike and New Balance, I am thinking of buying new running shoes  and I think it will be a good idea if I could find New Balance coupon online because if I could find and print a New balance coupon I can save more and I can choose  the best shoes from the store.
Whew! Finally I have point card, my husband requested me to buy hottoek  and after buying what is ask to me I decided to take a look in Watsons what is on sale. I found Nive dehydrating lotion on buy one take one I grab a  pair and pantene conditioner but when I went to chocolate section I have changed my mind. So here's what I got instead.,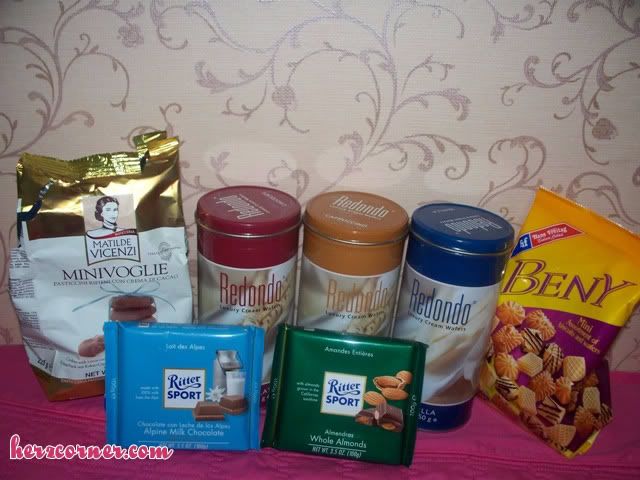 The sales clerk asked me if  I have point card and I say no then she asked me if I want one, of course I want to make sure first if it is free or not, you know I might need a registration fee and I might not have enough money for it.  Gladly its free she asked me to choose what card I like the wallet or the handy one, I choose the small one (handy) even though I have no phone where I can attached it. I just found it cute, just too lucky that the sales clerk speak a little English and we understand each other, anyway I thought we are still talking then little did I know she's already asking for my bill. Hehe, I enjoyed talking, I seldom talk to someone except for my husband eh.,
I've been wanting a point card since Watson  opened here but I don't know how to ask for it, just so glad that the sales clerk asked me, maybe they are already familiar with me because I always shop in Watsons when I have free budget. As what I know this point card can be used in any GS shop and establishment, so tonight when I went to GS 25 I would like to use but I am kind  of shy so I didn't use it at all, maybe next time!
Just found this tiger print clothes on my friend wall, she is selling few stuffs which includes this brand new clothes. These items are already repriced from their original price, if you are interested to buy any of these clothes just left me a comment and I will refer you to the owner. Thanks!
P600.00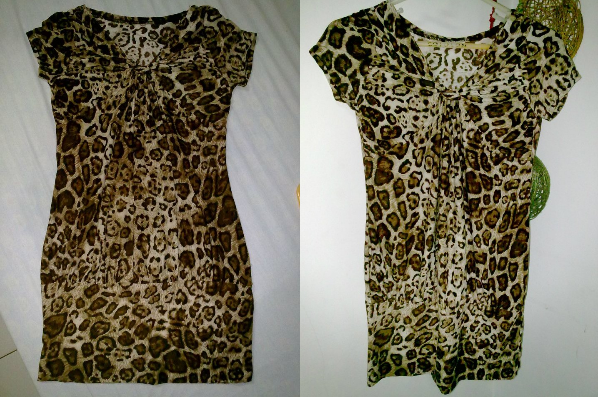 P540.00 each
Here's another giveaway for you guys to join, GagayMD is sponsoring a Page Rank and birthday giveaway. For grabs are
10 Page Rank Shirts
A total of $360 PayPal cash

1 winner – $100
2 winners – $50 each
4 winners – $25 each
4 winners – $15 each

5 1-year Domain Hosting
And would not be possible without the generous sponsors below:
AirForce Blogger | Best of Riyadh Saudi Arabia | Brenna Speaks | Cee of Every Thought Counts | Cooking Games | Cooking Games for Girls | cooking games for girls | Cosmo Girl | Credit Card Informations | Culture Medley | Daily Snippets | Diamond Rings | Dinampo Family | Earning Online Moolah | Eat, Drink, Blog | Engineering Vault | Essay Paradise | Eye for Fashion | Fashion and Technology | Feeling Traveler Aketch | Fishy Talks | Food and Style Online | Foodies Galore | FREE Travels and Tours | Genny Speaks | GEORYL | Hands Full of Life | Hearts content of a mama | Help Articles | Here,there and everywhere | His and Hers Tech | Impulsive Shopper | IMRIZ.connected | It's all about me, Mommy Kat | Jefrox News | Joeyboy | Kwento Ni Toto blog | Life According to Me | Live The Green Life Today | Love home grow garden | LOVEs Haven | Make Money Online | Make More Money Online | Maxi Trips and Tips | Me the Woman | Mommy Gagay | Money Talks | musings on meanderings | My Little Angels in America | My Piece of Mind | My Thoughts & Ideas | Nerisa Farm | Oh Gosh Gulay | Our Love Story | Pinay Mommy Online | Pink Cigars | Pink Memoirs | Pinoy.MD | Praise And Worship Song Lyrics and Chords | Proud Mommy of Three | Rainydazeee | Raya in Thailand | Samut-Sari | Shengkayful's Fashion and Lifestyle | Simple Happy Life | Stylish Voyager | Solitary Wanderer | Solid Hosting | Stay at Home Wife and Mother's Corner | Tech At Hand SEO Tips | The Coffee Chic | The Hippie Mum | The jolly toes | The Misis Chronicles | The Packrat Wifey | The Philippine Travelogue | These and Those | Tinkerputt's Turf | Travels and Leisures | Travels Here and There | Travels, Trips & Vacations | Travel Photolog | TravelYums | Walking News Paper | Web Strategy | Weighty Matters | What's Inside Joahna's Heart
This giveaway runs for 30 days, from today, November 16 up until December 15, 2011. Sixteen (16) Winners will be picked randomly using random.org and will be announced not later than December 17, 2011. Winners will be notified through email and should respond within 48 hours, otherwise new winner/s will be drawn.
Digital scrapping is not my line of art but I want to learn on how to do it.  I have searched online for software but its not free, if you want to start scrap booking  you may want to join  me with Ate Rose Thanksgiving giveaway, she is giving free software for scrap booking.
Since Christmas is a time of giving, a group of bloggers worldwide brings to you Georyl's Christmas Giveaway.
Join GEORYL's Christmas Giveaway and be one of the 22 winners of cash prizes. Plus three bloggers will get a chance to win blog makeovers.
The Prizes
One Winner of $100 Paypal Credits
One Winner of $50 Paypal Credits
Three Winners of $25 Paypal Credits
Five Winners of $10 Paypal Credits
Twelve Winners of $5 Paypal Credits
Three blog makeovers – special prize for bloggers who do the optional task only
Mechanics
Like the Facebook Pages of the sponsors listed in the Rafflecopter widget below.
Follow the Twitter accounts of the sponsors listed in the Rafflecopter widget below.
Join the blogs of the sponsors listed in the Rafflecopter widget below via Google Friend Connect (either with your Twitter, Google or Yahoo account).
Like/share this blog post at Facebook – optional
To join this contest do it here.