Archive for October, 2011
That's what I got here.  These are the jeans that my mother bought and sent to me few weeks go, for me it is cheaper than to buy jeans here which is kind of expensive and stressful for me. I don't wanna go to a store here and try the clothes when the sales clerk and I cannot understand each other.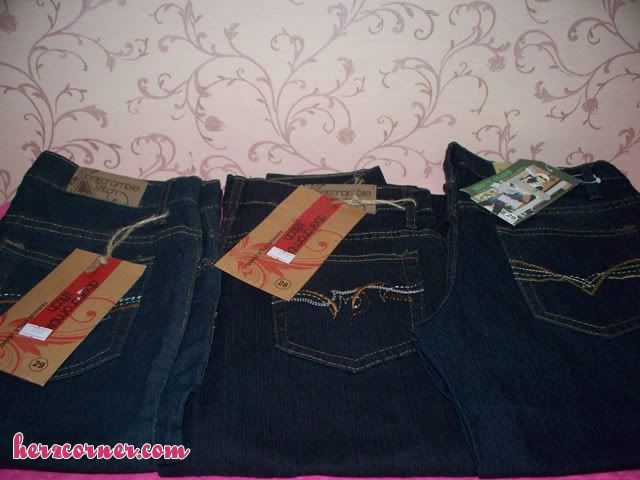 The other day my sister asked me if  what are the new trend for sandals and shoes here. As what I have noticed here most women wore high heeled strappy sandals and most students wear converse shoes unlike in Philippines that most students are on their black school shoes.
Then my sister showed me the new trend of sandals in Philippines, at first I thought the sole is made of straw or abaca so I didn't like them when she asked me if I want to have one, I know how I wore shoes and sandals in just few days they are already broken.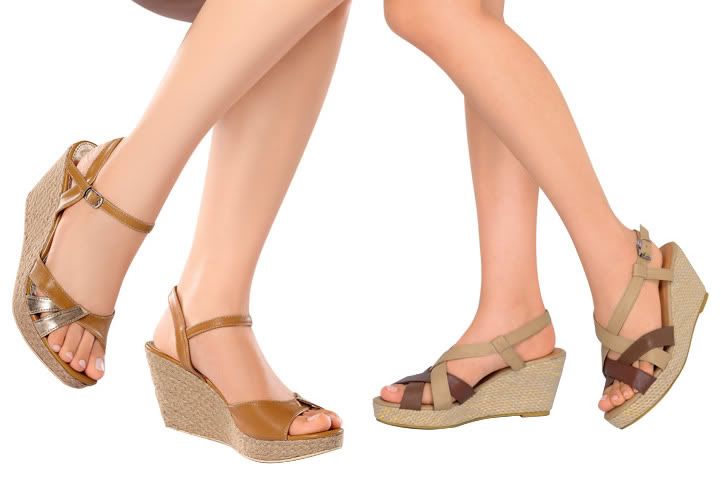 As what I have found out on Natasha's brochure the straps are man made leather and the sole are rubber, the first  sandals has 3 1/4 heels and the second is less smaller 2 3/4. I've seen one blogger friend wearing a sandals closed to this and she looks great so I am reconsidering my sister's offer.
Most young people loves to wear tight dress or what is commonly called fitting dress, where the curves of your body will be emphasized. I think it is normal if you have a nice body shape but if you are chubby and fats are clinging everywhere it is kind of disturbing to wear this kind of dress. What do you think?
Anyway wearing tight dress exert a lot of confidence  so if you are confident with your self and body no matter  big or small you are, wear it.  Tight dresses are available in many styles and colors but you can't just wear any color you like, you have to learn what color will suit your complexion.
Last Friday my most awaited box from Philippines arrived, I am not expecting it though I wished that it will arrived that day. I am not expecting because it is almost weekend, so I expected it to be delivered this week. I am too excited when I opened it, I found the items I have asked my mother to buy and send to me.
While I am taking off the clothes from the box, a green pine tree ornament dropped into my lap. Startled what is it, I opened it …
 There you go, a set of earrings. I am really surprised to received it I can't remember my mother told me that there's a pair of earrings in the box. So I just thought it must be their surprised birthday gift to me, this earring is product of Avon. So it is not pure gold but merely an accessories, well it doesn't matter to me the thoughts what counts. Thank you nay!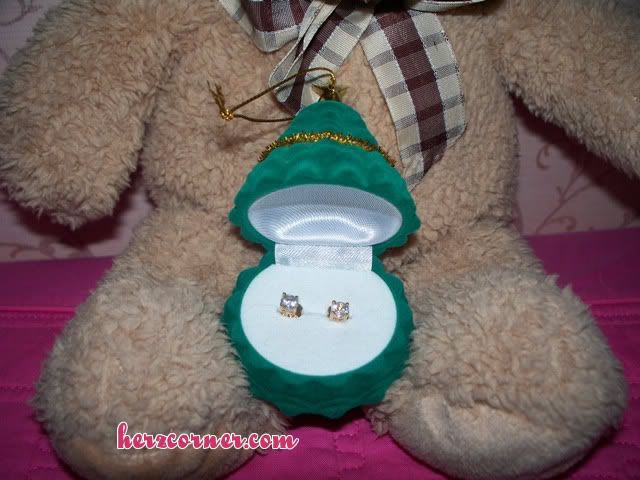 We travel out of the country twice a year and I want my travel documents and paraphernalia's to be organize so I am trying my luck to win a  fab Travel Envelope  from Wandering Mom. Two travel envelope are for grabs sponsored by Fab Manila, where first winner to be picked will get the red one and the next gets the black one.
This fab Travel Envelope features:
Faux Leather with Black & White checkered lining
Magnetic lock closure
Multiple pockets inside
Zippered pocket at the back
8.75″ in L
5″ in H
Contest will end on November 7, 2011. So join now!
I want to buy a bag that I can pair with formal clothes but I can't find the bag I like around the shopping center.  Well I found the bag that I want in Gmarket but just too bad that I can't buy it through paypal, because it  is restricted if the item is going to be deliver domestically.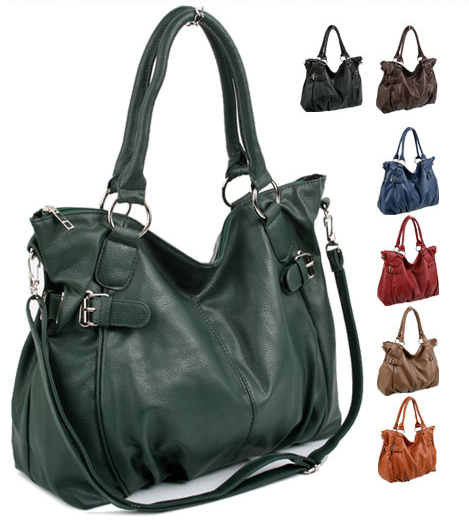 This is my cosmetic case at home few months ago, I mean where I kept my beauty regiments and  beauty products.  Most of them are the  beauty products I have from Philippines, you might think I carried bunch of them when I came here. Well not too many and not too few, just enough for my consumption. I am afraid that I can't find the things I want here so I carry few for own benefits.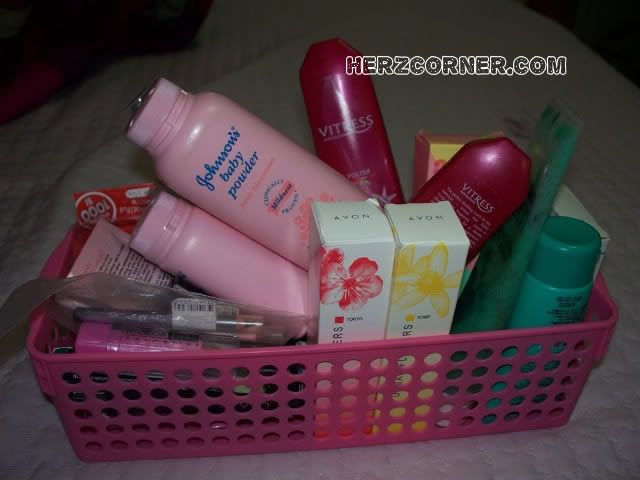 I left the big talc and one more item in a lady in Bangladesh who's family is kind enough to let me use their comfort room.
I just thought of sharing some tips on how to save on shopping items like groceries and other daily supplies.
Collect Coupons – I think this is one of the best method to have savings when shopping
Shop when store is on sale – Mostly there are some store who are day, weekly, monthly, yearly and holiday sale so be observant when you are shopping
Always check the sale aisle – that's the first thing I do when I shop in the supermarket near us I visit the aisle where the items on sale are display
Look at the price tag – I guess you should do this thing every time you shop, you should look and compare items
Lastly compare the price in both stores if you have a lot of time in your hands
These tips are based on my experienced and I am not instructing anyone to follow.
Do you wonder sometimes why shopping is addicting? I also don't know why it is addicting all I know it feels good when you shop for items that are on sale especially when it is half of the price. You can't explain the feeling of contentment when you got the item you are wishing for, I don't shop expensive and branded items I just bought those cheap items and those who are in sale.
Anyway you might not familiar with omniomania, compulsive shopping (or what's more commonly referred to as shopping addiction) this is perhaps the most socially reinforced of the behavioral addictions. We are surrounded by advertisements that tempting us to buy and spend money so shopping occurs, commercialism.
According to what I read some psychiatrists believe compulsive buying is more indicative of an impulse control disorder, others think it is more indicative of an obsessive-compulsive disorder…or bipolar disorder or even an addiction, does it means all of us or most of us  has a disorder?