Archive for September, 2011
Since I arrived here in Korea I still wear the same clothes I had in Philippines, still the same pants or jeans. Lately I have noticed my pants are getting old they're starting to tear in the torso. It seems they are already over used and over washed. I don't like buying jeans here as $20 is so expensive for just one pair of jeans, so what I did is asked my mother to buy jeans for me, she's able to buy because I send money to them from the earnings I saved online.
So below are my new pants/jeans I thought the clothes are mine too but my sister says that's her clothes which they bought  on sale.
My mother asked me if I already have savings so they can already send the clothes to me. This is the reason why I am wishing and looking for more opportunity online.
I went to the bank yesterday to pay the bills. Temptation strikes and I went to Nonghyup Supermarket to look for sale items, I ended buying a conditioner as it is almost a month since I don't have one. I am waiting for my husband to buy one for me but it seems he is not interested, so I buy it on my own.
Dantrol conditioner cost $4.55 each and I bought three so I spend $13.65,  I am thinking of sending the other two to my family when I already save money for postal.
Dantrol is a dandruff shampoo so expect it to be mint and cool, I developed a dandruff since I used Head and Shoulders shampoo, it seems using Head and Shoulder shampoo is not advisable when you don't have a dandruff.
Do you wear sunglasses? I am not too comfortable on wearing one, it feels like I'm blind when I have a sunglasses and I don't know but it looks like sunglasses doesn't fit the shape of my face. What you think? Well maybe I only had  a wrong choice of sunglasses.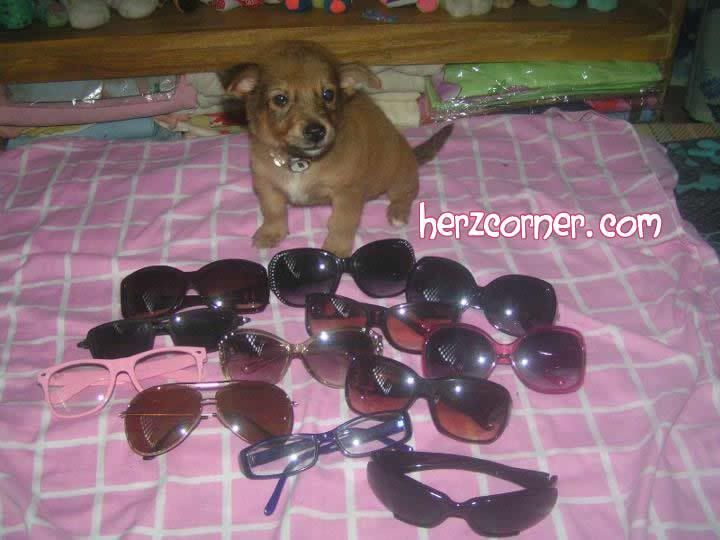 These are the small collection of sunglasses of my sister, she showed it to me asking me if I want one, I told her  I would like too but I am going to look like a bee if I wear it.

I envy her puppy (Jihoo), look at him. He look awesome on this sun and eyeglasses, isn't he?
These sunglasses are cheap only as they are not signature brand, you can usually buy sunglasses in the street for cheaper price.
If you  want $100 in your Paypal OR a $100 Amazon Gift Card you have to join this giveaway. Together with 10 other blogs, the sponsors are  giving away a whopping $100! There are approximately 40 entries available so your chances of winning are great!
Join now by entering through raffle copter do it here.  This is open worldwide and will end of 10/10/11 at 11:59EST (11:59am Philippine time).
Few more days and it is already October and one more year will be added to my age. I am getting older eh, anyway Korea Electronic Show is coming soon so if you are interested to attend the event registered now before its too late.
The theme for this year event is BE SMART, so if you are smart enough you know where to go on 12th-15th of October that is to isit the Korea Electronics Show 2011.
Korea Electronics Show 2011
Date : Oct. 12, 2011 ~ Oct. 15, 2011
Venue : KINTEX, Gyeonggi-do, Korea
Sponsored by : Ministry of Knowledge Economy of Korea,
Gyeonggi Province
Organized by : Korea Electronics Association, ETNews.co.kr
Registration : http://www.kes.org
This show will be the 42nd Korea Electronics Show(KES). This year the show is expected to emphasize the convergence between software and hardware. How will software meet hardware to brighten up the IT industry as well as improving the quality of our lives? The answers lie within KES 2011.
KES will not only be holding a huge electronics expo, but also various conferences and talks on future government policies regarding IT and various government ministries. For example, the Ministry of Defense will be meeting various firms about installing IT systems on ships, while the Ministry for Food, Agriculture, Forestry and Fisheries will be looking to find IT solutions on growing cabbage.
Smartphone app will be released soon for KES 2011 Korean participants.

If you are interested to attend this big event you should check the details and schedule here http://www.kes.org/.  For pre-registration visit: http://www.kes.org/visit/visitRegist.do don't worry site provides English, Japanese, Chinese translation.
Most people especially housewife are impulsive shopper. Impulsiveness is personality trait characterized by the inclination of an individual to initiate behavior without adequate forethought as to the consequences of their actions, acting on the spur of the moment. That means impulsive buyer/shopper is a person who bought things without thinking if he needs the item or not.
Impulsive buying always end to regrets and always end to money shortage. There are few tips I know on how to avoid impulsive buying when you are shopping,
Bring a list – I guess this is the most important rule when you are shopping to avoid buying things that you don't need.
Avoid window shopping if you can –  window shopping is not bad but not good too all the time because sometimes when we saw an item on sale or not and we found it cute, it can't get out of our head unless we bought it. So to avoid  temptation  just  stick on the aisle where your needed items are.
Bring enough money with you – it always happened that when we have extra money we always thought of purchasing an item because we know we had money for it.
Shop with cash and not your card
That's my top four according to my opinion because I am an impulsive buyer myself and I want to stop it so that's my rule except with the last one because I don't have a card.
On wearing clothes I am not that picky or I am not up into brand name, as long as there are clothes that are in good quality and cheap, I am into it. The other day my younger sister showed me her new clothes, they bought these clothes on SALE  in a very cheap price of P30.00 per blouse or to dollars it is equivalent t0 $0.69.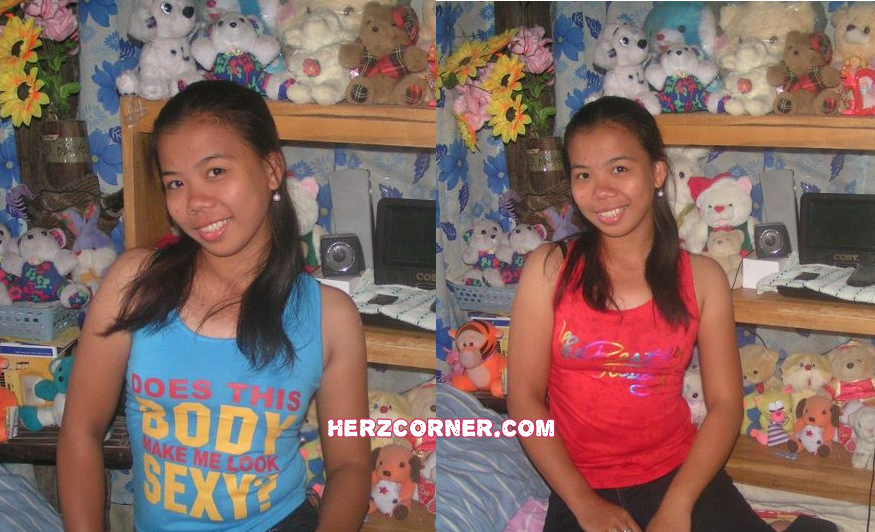 She told me our mother buy a few to sell to our neighbors and the left over was for her and me.  Looking at the sleeveless  blouse it feels me excited to wear them at home. Oh yeah, I don't usually wear sleeveless shirt in the street. It is not too comfortable for me plus I am scared of getting sun burn. Haha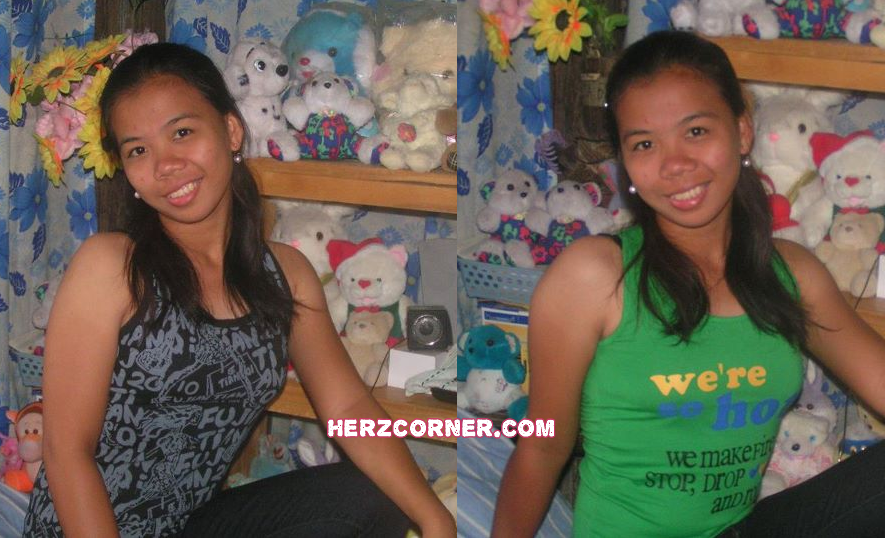 The colors of the blouses are lovely isn't it? And the prints are appealing, things are really cheap in the Philippines  unlike here it is expensive I can't buy these clothes for $0.69 here, the cheapest clothes I've seen is $4. 39 and it was in the subway while here in the city where I live the cheapest clothes worth  $5.18 and the quality or fabric is not good.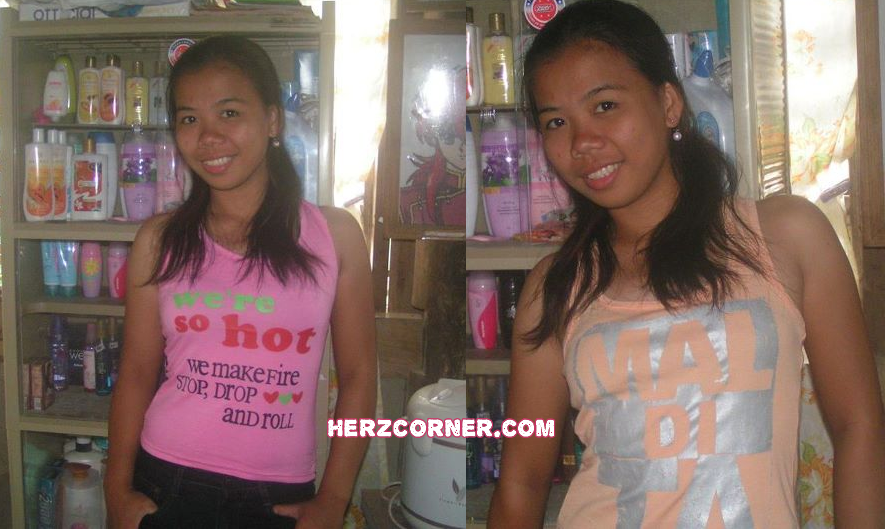 More and more people are addicted to shopping online. It is not only because of convenience to shopper but because of finding good deal and online coupons during purchase. Unlike shopping in malls and department store, online shopping is not that tiring because all you need is to work your finger to order and it will deliver right in front of your door. You also have wide range of choices when you shop online, you can compare prices between online stores. Less expensive than shopping outside where you're going to spend for fare or gas, less crowd as well especially during national holidays like Christmas. Online shopping also avoid impulsive buying, buying things that you don't really need.
How about you, what's your point about shopping online it is convenient or tiring?
Just today my sister uploaded some of her new pictures as I always ask them for pictures every time they went online, one that caught my attention is this dress, it's a tunic one and can be worn without pants or skirt depends on how long the dress is.
My sister told me it is my dress and she is just modeling it for me, dunno if I can wear this dress without pants, my husband might left me in the street alone.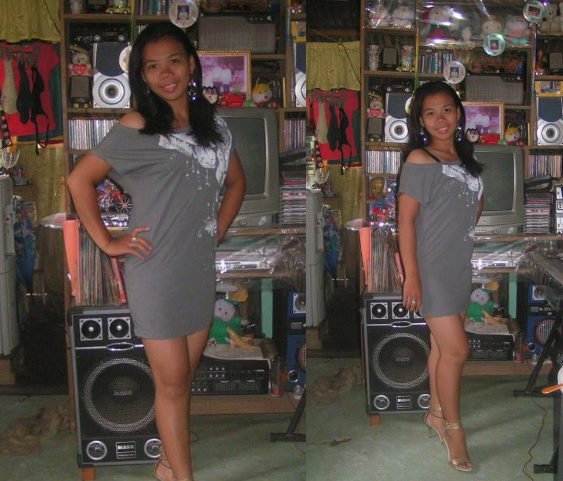 The dress  looked great isn't it? How about my model? Lol, aside from the clothes I also love her pointed sandals it looks like my old one.
Anyway as what I have learned tunic is any of several types of clothing for the body, of various lengths reaching from the shoulders to somewhere between the hips and the ankles. The name derives from the Latin tunica commonly worn by both men and women in Ancient Rome, which in turn is based on earlier Greek garments.
While surfing on facebook I found about this giveaway and I cannot resist to join because I a Nivea User as in Nivea addict. If you want to know the review about this product and win this package just visit Kikay Corner.
Deadline for entries is one week from now,  September 30, 2011 at 11:59PM. Winner will be raffled off via random.org.
The prize are Nivea Visage Anti-Wrinkle Q10 Plus Night Cream, Nivea Visage Anti-Wrinkle Q10 Plus Eye Cream and Nivea Visage Anti-Wrinkle Q10 Plus Day Cream with SPF15 — (P1,120 worth in Total)