Last Tuesday night I went to Daiso to buy some items I am going to use on our vacation. This is what I got from left to right, 4 sets of glue – you might asked me if I need it on our vacation, well I don't actually I just find it cheap for pieces for 1,000 won so I took it, small flashlight (the black one),  travel pouch, eraser – same reason with the glue why I bought it,  three set of towels, hand sanitizer, menthol candies, and instead of buying small bottle shampoo's and conditioner I bought the cosmetic case (small bottles), and as I found the little spray cute I took it also to the counter and lastly another flashlight which uses C battery unlike the small one it uses triple A., Pookie bear told me to exchange the big one to small one but I didn't follow as I am shy to do it, haha..so I decided to send it home in case I have stuff to send again.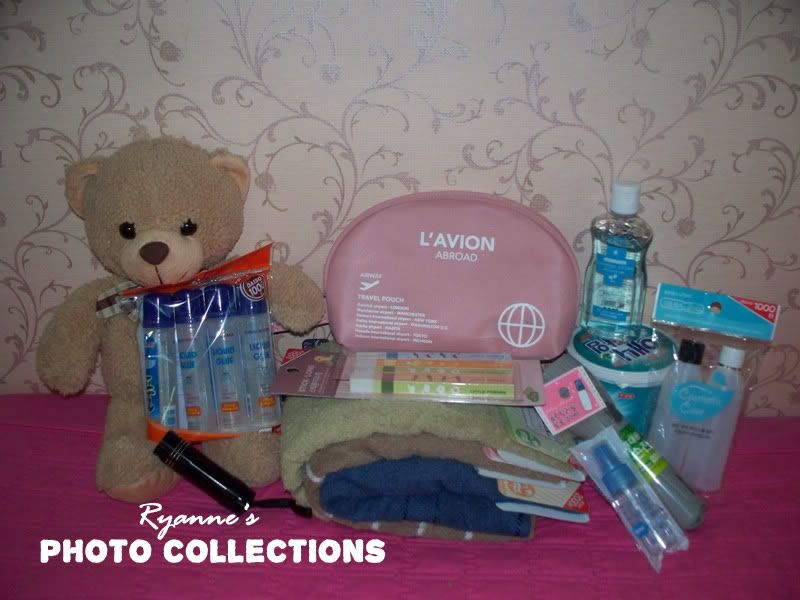 Anyway Daisō or The Daisō  is the largest franchise of 100-yen shops in Japan owned by Daiso Sangyo Corp. It  has a range of over 100,000 goods, of which over 40 percent are imported goods, many of them from China.Many of these are own-brand goods.
It has a branched here in South Korea especially in our city where I used to shop cheap items, mostly they are from China the store here is not that big just a enough to fit items that a normal shopper would love to buy.
Owning a business is not an easy task, it's like a gamble you either win or you loss. Success does not depend on what you earned on your first day, it should depend on your loyal customers.  Anyway no matter what type are you planning to build, you have to remember you have to be unique with others. Choose a name that is easy to remember, don't make it to complicated and well if you  already have a business name you also need a business logo, isn't it?  A logo helps by contributing to your business's visibility and credibility, this is the two factors that will help your business grow and achieve success.
There are valuable classes towards a marketing degree online that will spring forth many more ideas for the success of your business. If you want to search for the best and affordable classes Guide to Online Schools is a great place  to start with your query.
A logo will also serve as your identity among others, if you don't know how to start choosing or illustrating  the right logo for you there's a lot of logo designer who are expertise with their own field. Always remember an eye catching business logo is easy to notice and remember, it is also a good marketing strategy for your business.
 Some things to consider in choosing your own business logo you need to be clear first on your identity , the nature of your business/company in short. You can't just illustrate a dog if your business is about cat food, and vice versa, your logo must speak and reinforce the message of your company.
Using dish washing liquid is not that normal in Philippines, most house hold uses bar/detergent  to wash dishes especially in rural areas. That makes bar detergent beneficial among families either in the kitchen or in the laundry area, anyway here in Korea dish washing soaps (liquid form) are so plenty and you seldom find or you might never find a house hold using detergent soap in washing dishes especially it is a progressive country.
Few weeks ago I bought another dish washing liquid as we are out of it,  instead buying the  last brand we have used I opted to LG's Grape Fruit and Orange as it is on sale and less cheaper than the others, and I was not mistaken to choose it as it cleans well and leave a good smell in the kitchen.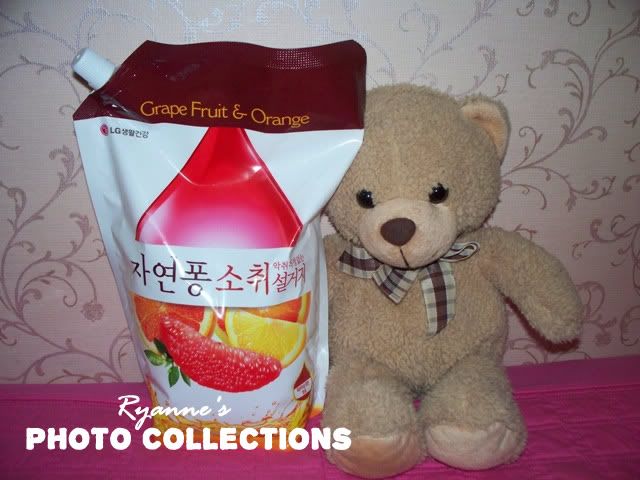 Well as I noticed lately I am using  dish washing liquid so quickly, so instead of pouring all the liquid in the bottle I just pour tiny amount to control the amount  I am going to use every time I wash the dishes, and it works effectively.
Anyway one of the benefits of using dish washing liquid other than detergent soap is grease free and  it won't leave any chalk marks on your glasses and etc.,