Shopping and Sale January 25th, 2012 | 1 Comment »
The other day after shopping our daily supplies I went out again and decided to go to Daiso to buy envelopes for the post card I have to mail to few of my friends.  I didn't find  the envelope for cards all they had is white envelope for mail which is too small. I didn't went out after that I  look around the shelves trying to find something I can buy, the pouches caught my attention especially the  brown and  hot pink. I took the brown pouch but when I did it I've seen a peach pouch at the back that  brought me into hard situation, choosing which one should I buy.  Not to make it so hard I took the two and continue look around.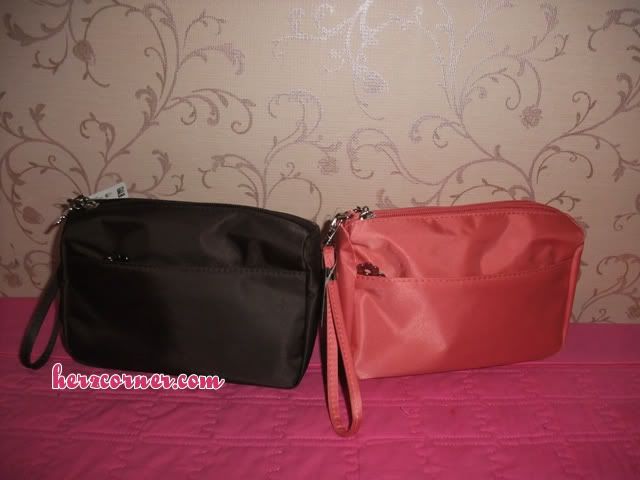 Aside from the pouches I also bought a paper sticker where I can print my address and an animal cube memo pad.  While walking home I stopped to OfficeQ  to look for envelopes and I luckily found envelope just for cards and stationary, I look around and find a cheap notebooks so I bought two, one small and one larger notebook. I didn't spend a lot on this item all I used are my coins.