Shopping and Sale August 18th, 2012 | No Comments »
The day before our vacation I went to Daiso to buy a little bottle of shampoo and laundry soap but while wandering around the aisle, different cases caught my attention particularly this small jewelry case I have thought this is perfect for my accessories rather than using  a small jewelry bag when we travel so I bought one for $0.88.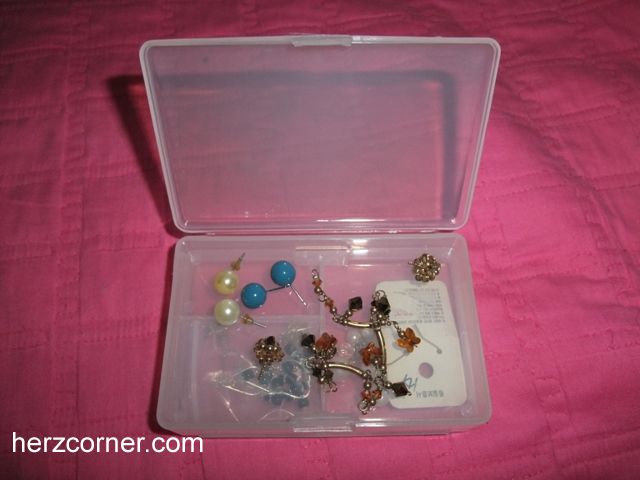 The case has two compartments you can open it at the bottom and top, the other compartment was divided into three.  This portable jewelry case is very tight and secure so your jewelries or accessories are safe.
[ Tagged In ] Jewelry Case, Travel Jewelry Case