Beauty and Cosmetics, Shopping and Sale September 9th, 2011 | No Comments »
Together with L'oreal products I bought a new hand cream a Nivea Sparking White Hand Cream, it seems it is new released in the market. It cost $7.44 but because it is on sale I got it for $3.95, good deal right?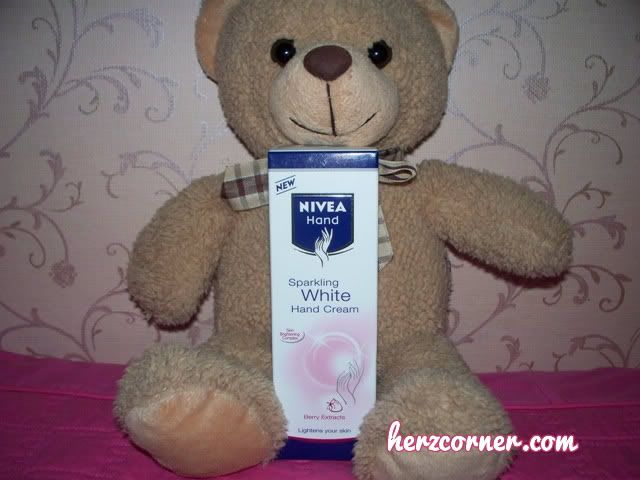 This hand cream is developed specifically  with four kinds of berries,  Strawberry which has Skin Brightening Complex and Vitamin-rich, Blackberry, Raspberry  and Blueberry. Which gives  moist and lightens your skin.  It contains licorice extract to make skin clean and bright and has  also a vitamin-rich ingredients for healthy skin in your hand.
[ Tagged In ] Nivea Hand, Nivea Hand Cream