Clothes and Accessories December 11th, 2011 | 2 Comments »
After we called Jade we directly went to Kim's Club Mart to look for rice with a cheap price, and we are surprised to know that the  supermarket has now a different name which is Emart Everyday. We didn't find a rice we liked so we just bought chicken, olive oil and this multicolor socks.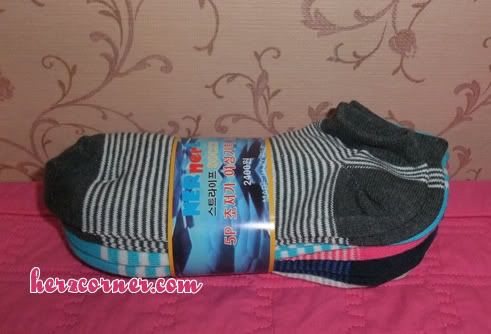 My husband pay this for me, it contains five sets of socks. I think is great to wear at home, and yeah I have noticed this is the new trend here in Korea because there's a lot of multicolor socks in the clothes store.
[ Tagged In ] Korean Winter Fashion